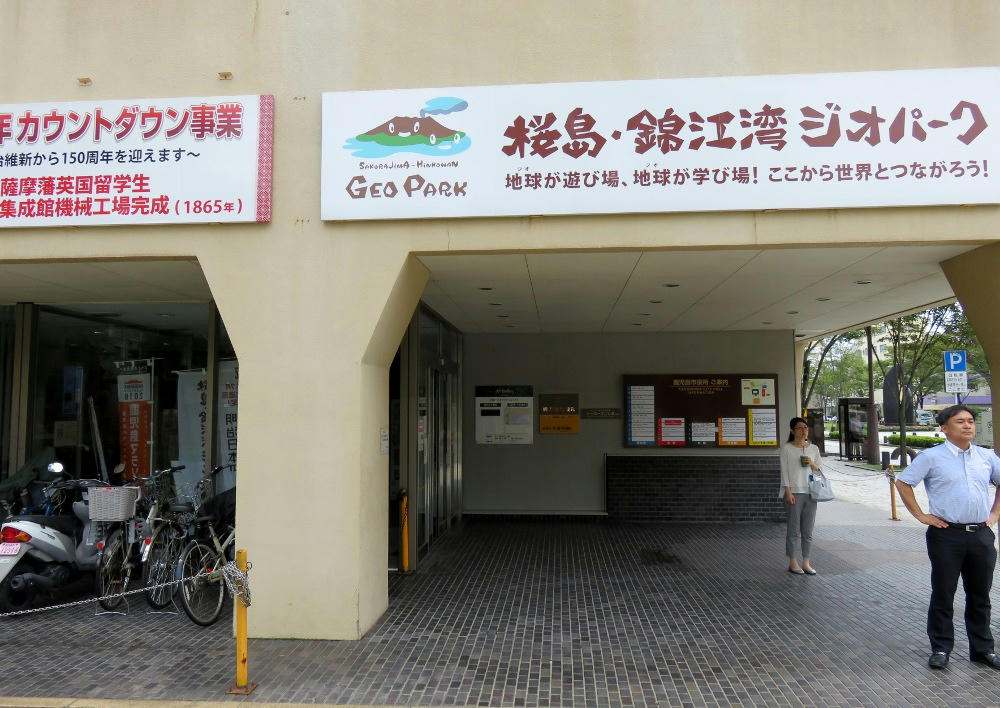 Lately I've been seeing a few signs scattered around Kagoshima connected to something called Geopark. I'd tried searching on the net to see if there was more information regarding where all the "Geopark" sites are, and what they're for, but outside of a vague announcement on a city government page there wasn't much. Recently, though, I noticed this sign in front of a building across from city hall.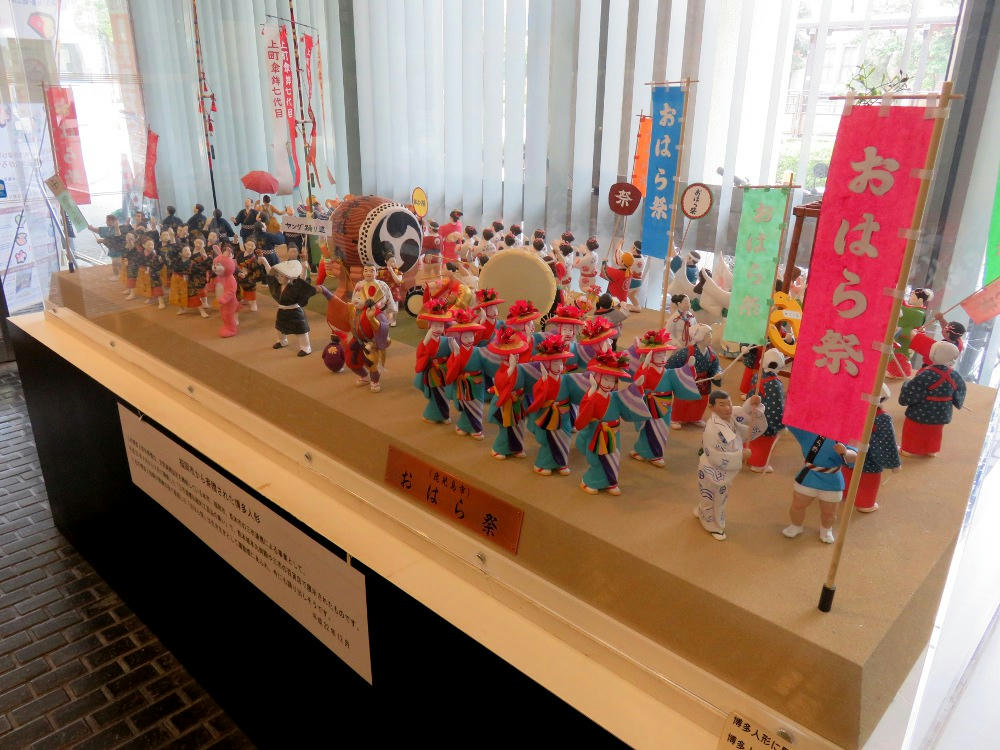 Inside the lobby is a display for the Ohara parade where local residents dress up and perform various dances along street car street.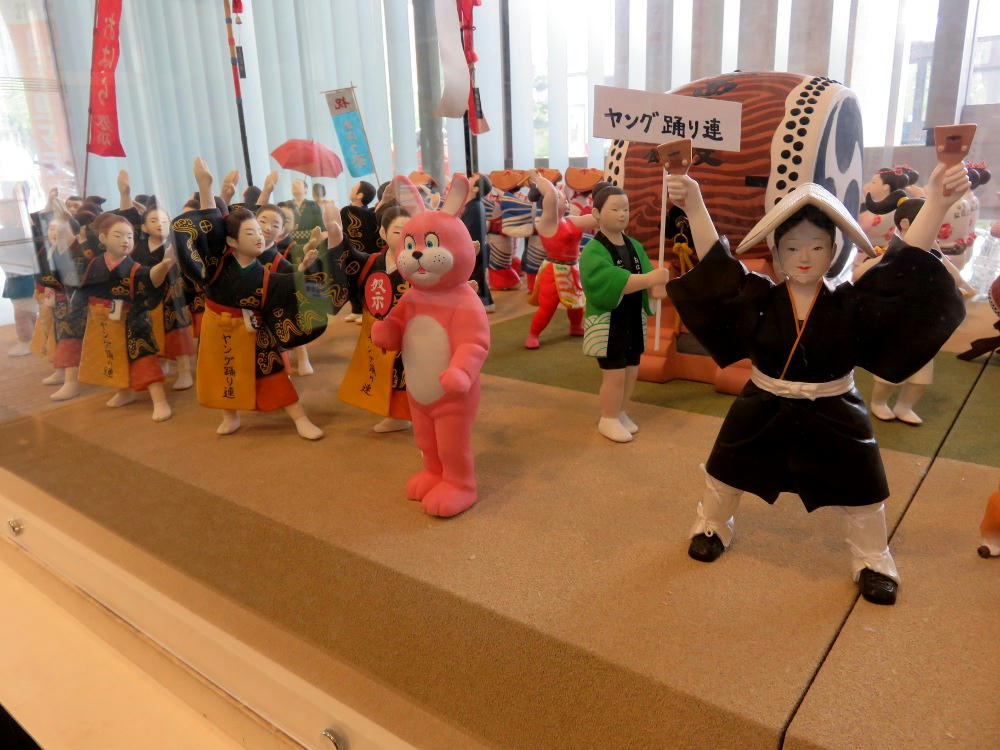 Yes, the parade occasionally has rabbits.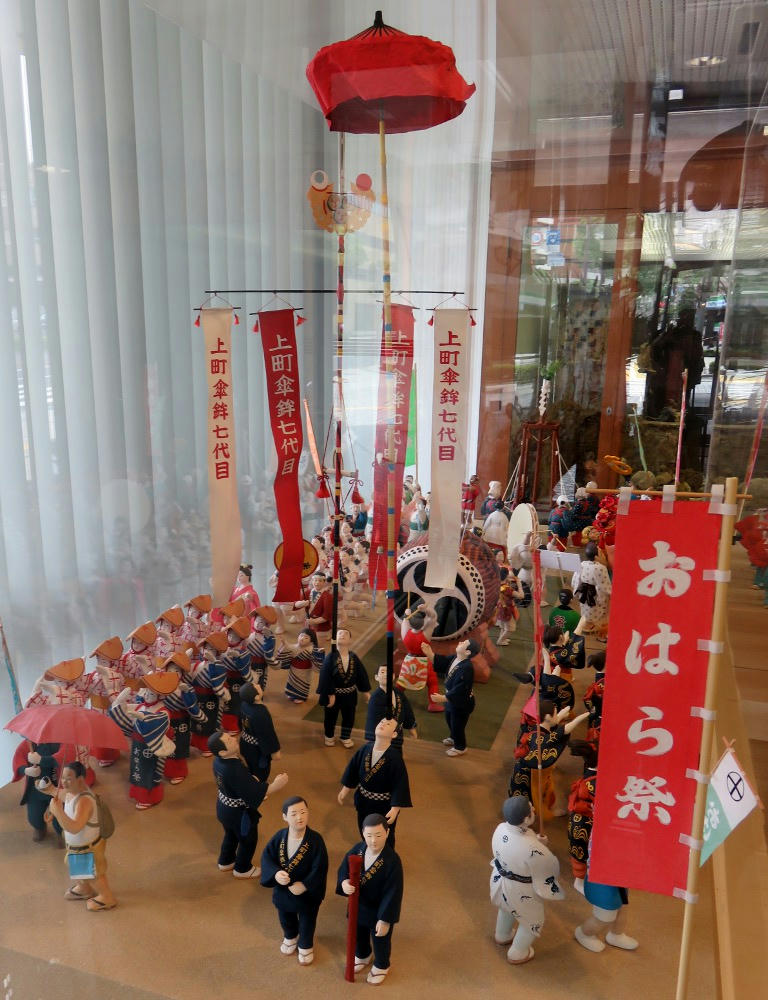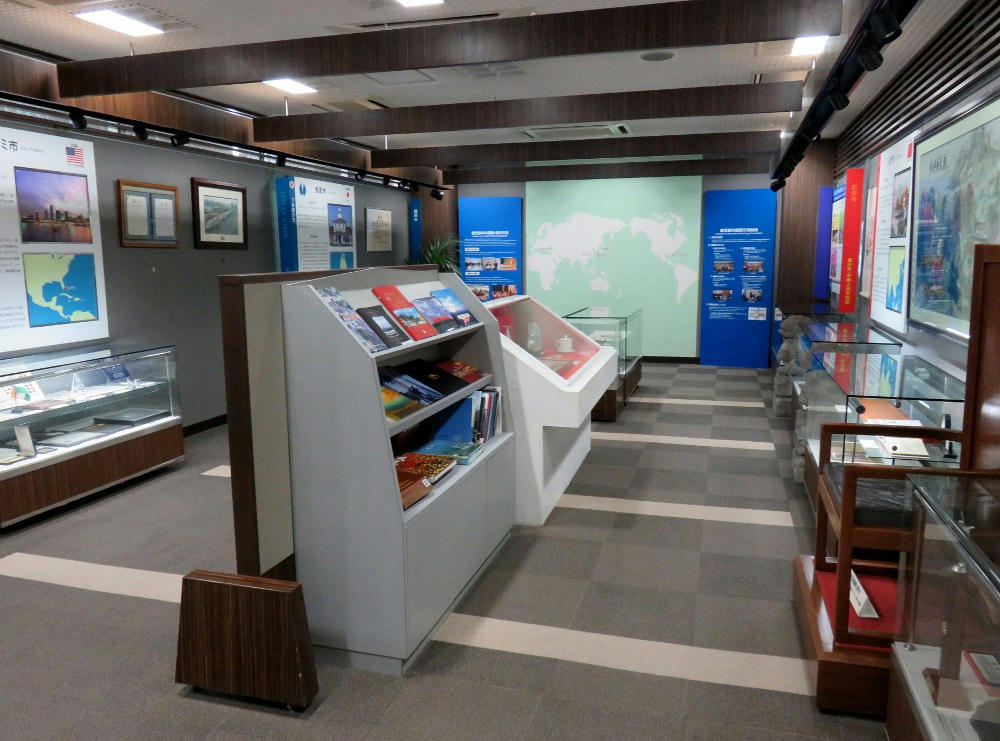 There's also a small showcase room talking about local history, and exhibiting things from Kagoshima's sister cities, including Naples, Italy, and another city in China.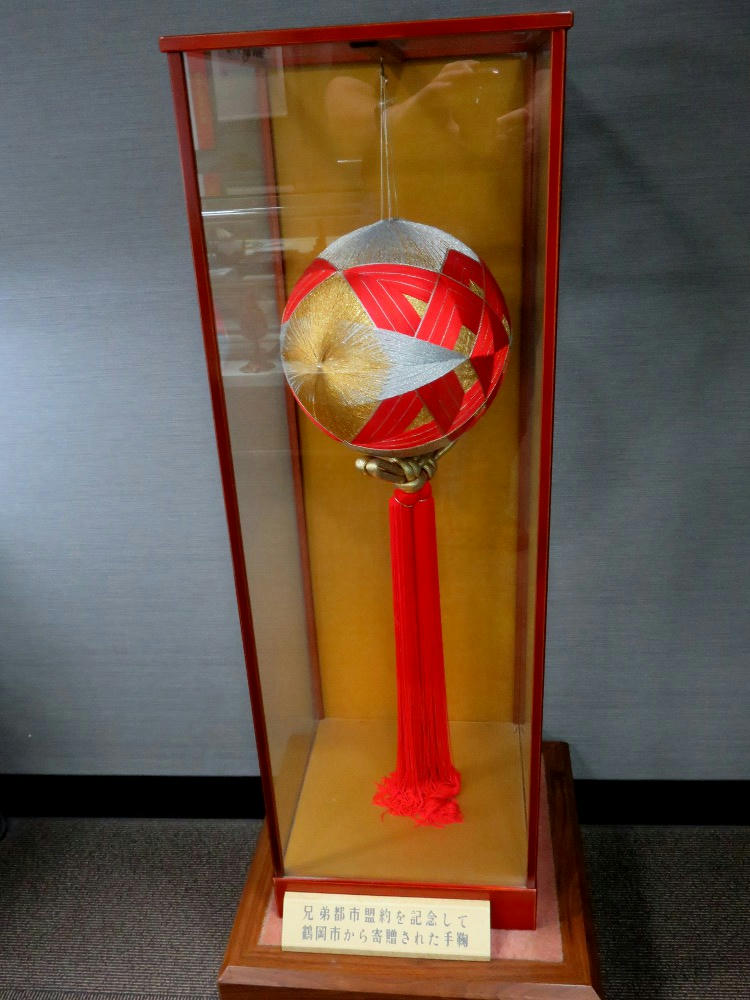 An example of silk thread artwork.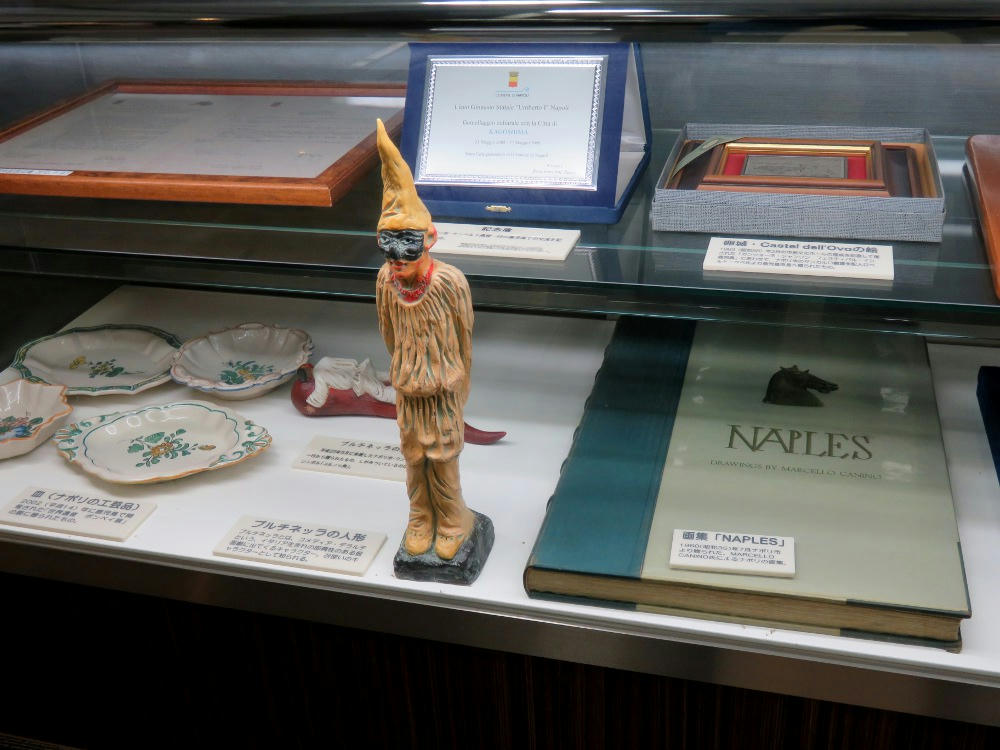 The Naples case.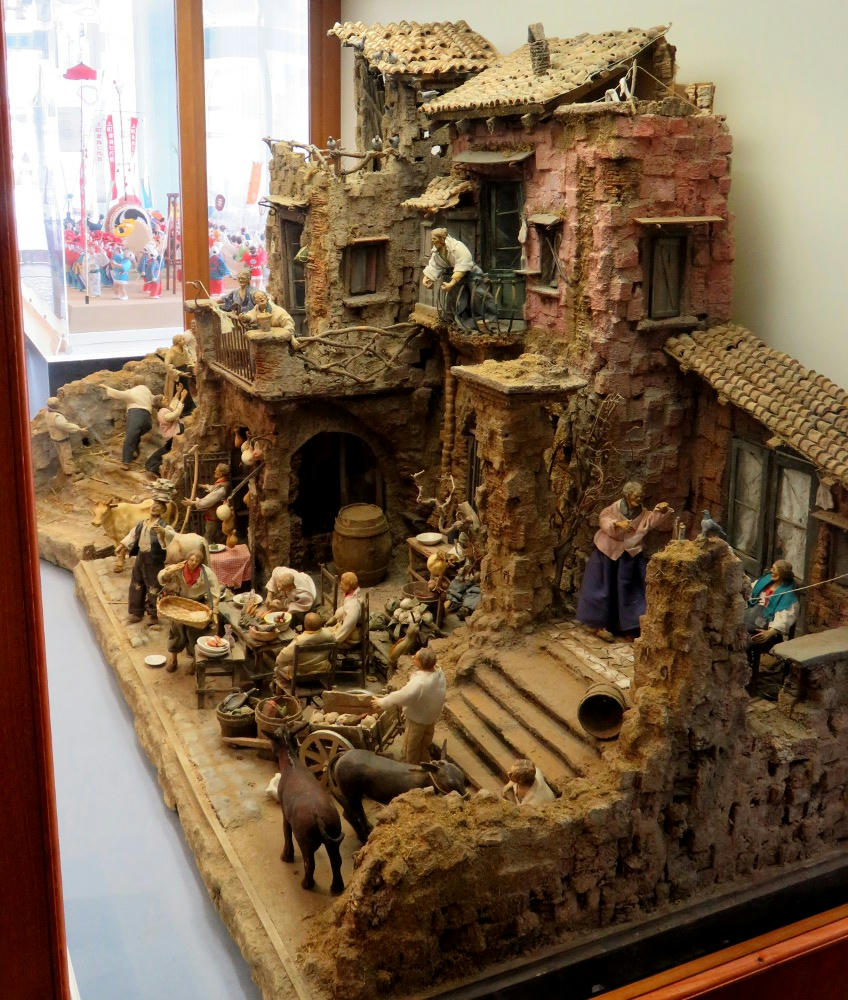 A very impressive miniature set.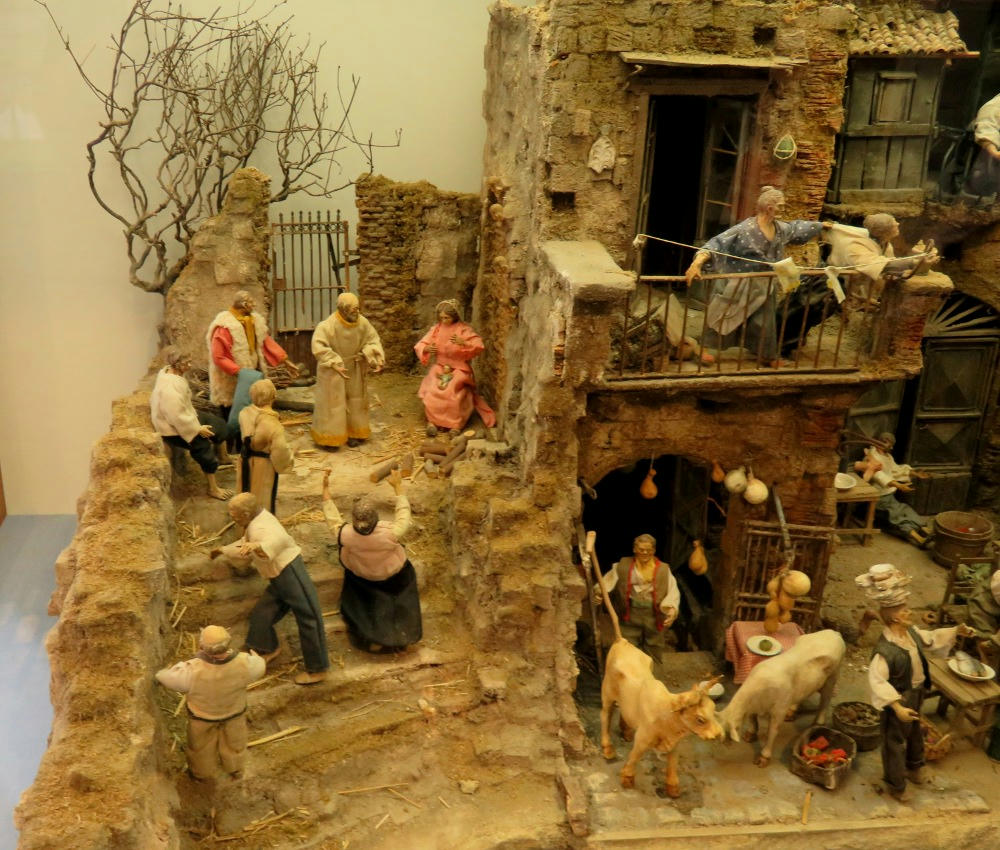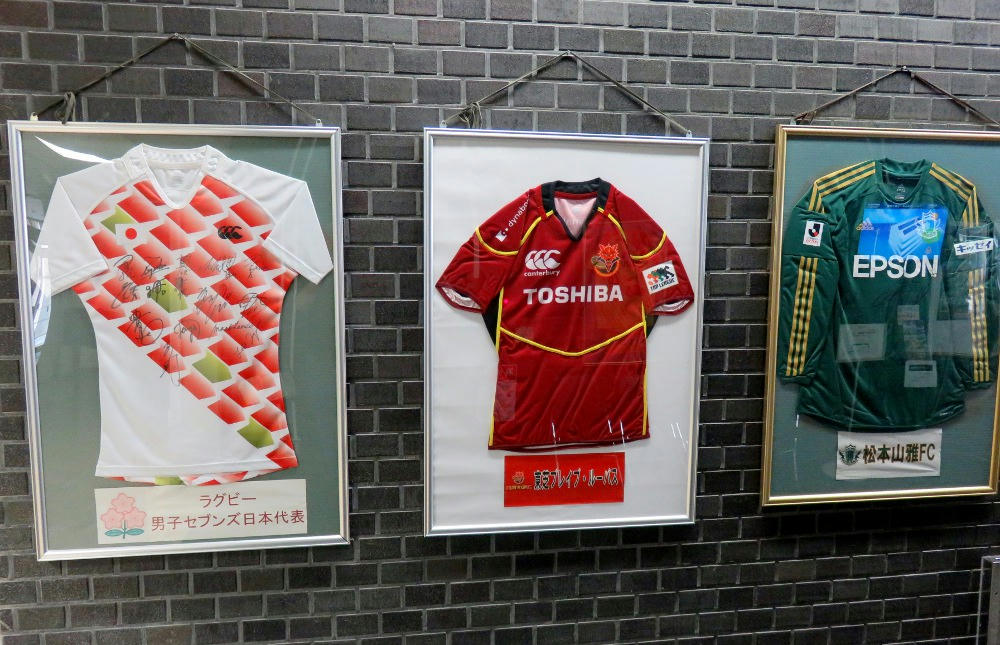 The hallway had signed rugby uniforms.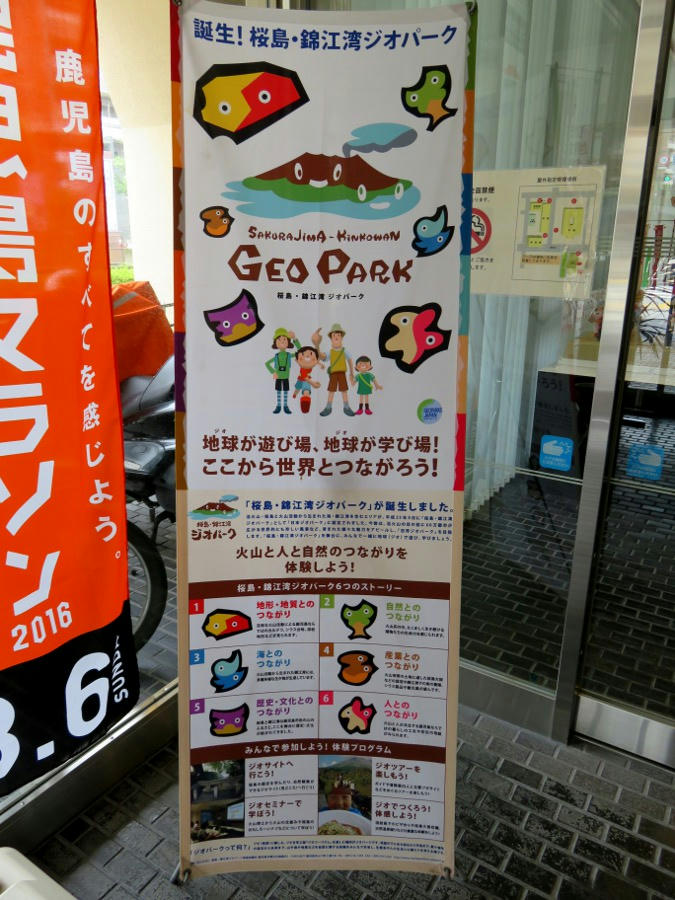 And, in the entrance was one of the typical Geopark banners. I never did locate the official Geopark office, but a sign at the elevator said that it was on the 5th floor, leading me to think it's just an office, and probably not a visitor space, but I could be wrong. Anyway, the 6 weird shapes on the banner indicate the different kinds of features attributed to the places in the areas that are identified as Geo Park spots. In general, there will be a sightseeing marker at the spot explaining the importance of that location, either in terms of volcanic activity, the fact that it's next to a natural sciences museum, if there's something that happened politically in the past, or if it relates to the fish in the bay. I haven't seen a map or brochure showing where all the signs are, so it's kind of a hit-or-miss activity. The sign next to the natural science museum beside Central Park was in Japanese and English, but it didn't really talk about anything new and exciting that you couldn't have gotten by going directly into the museum itself.