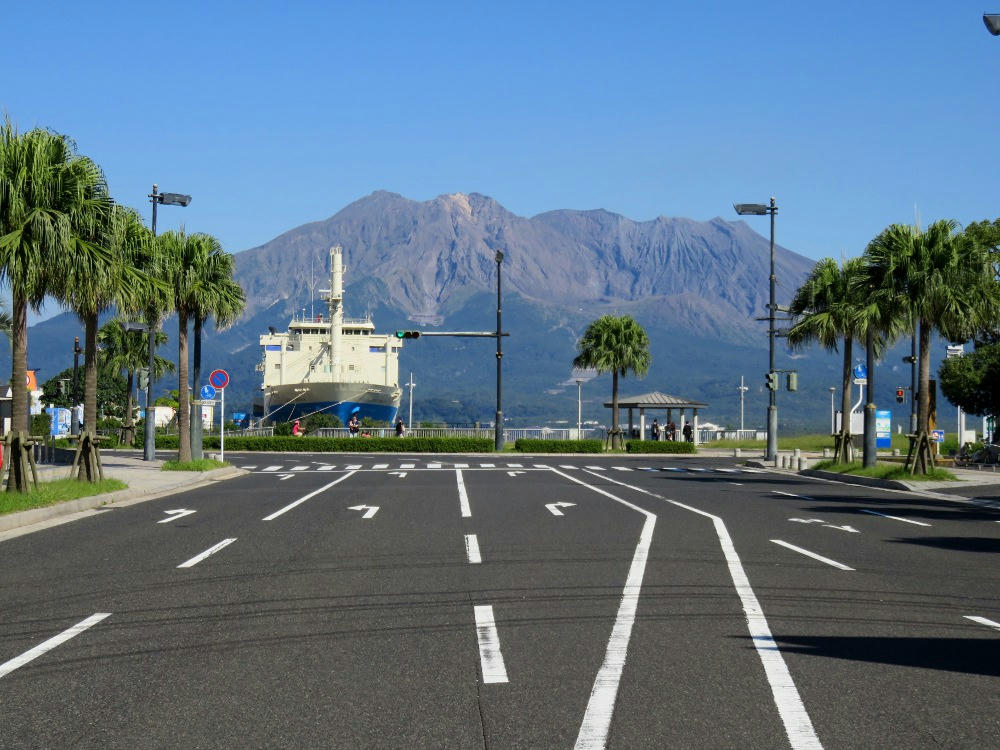 Time for another composite blog entry combining everything that happened over the weekend. I had to work for a few hours on Saturday, which was when the Yamakataya department store held another of their culture class demonstrations. Unfortunately, this time there wasn't anything worth taking pictures or video of, simply because of bad timing. When I went in to work, the Taisho harp class was just getting ready to start playing. I've run pictures of them before, and I only had a few minutes to get to the school, so I decided to skip taking photos this time. When I got out of class at 3 PM, there was just one older guy on stage, singing an old folk song. There wasn't much point in taking a picture just of him, and again, I was on kind of a tight schedule. I had to do some food shopping, then I returned to the apartment to get some work done for the online school I contract with. When I went back outside to return to the school for my 6:30 PM class, the Yamakataya event was over. I've taken video of past performances, so I didn't really feel like getting more now, if I couldn't get something really spectacular. Therefore, no big loss.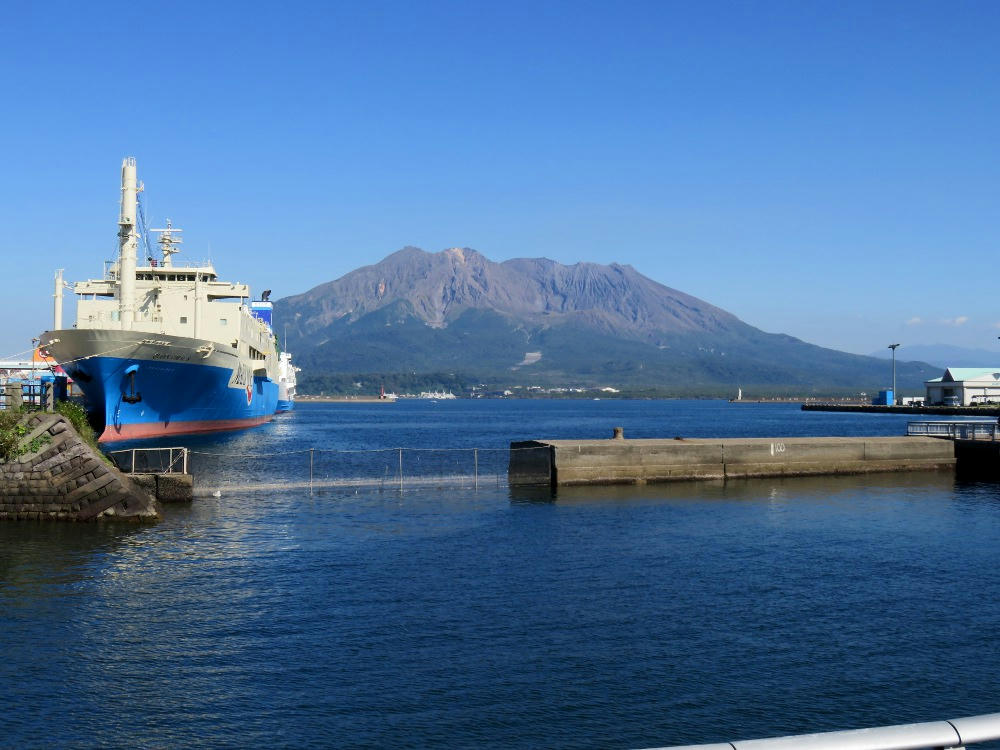 Sunday, I went back to Tenmonkan. The event space in front of the Lotteria where the Yamakataya event had been held was now turned into a flea market. Again, nothing much to write about, so I continued down to Dolphin Port in the hopes that there might be something going on there this weekend, but there wasn't. However, we'd been getting some really strong winds lately, blowing out all the clouds, and the sky has been almost crystal clear blue the last 2-3 days. Sakurajima has also been pretty quiet, so I wanted to see how the new little pocket camera would handle the colors and contrasts of the bay and volcano.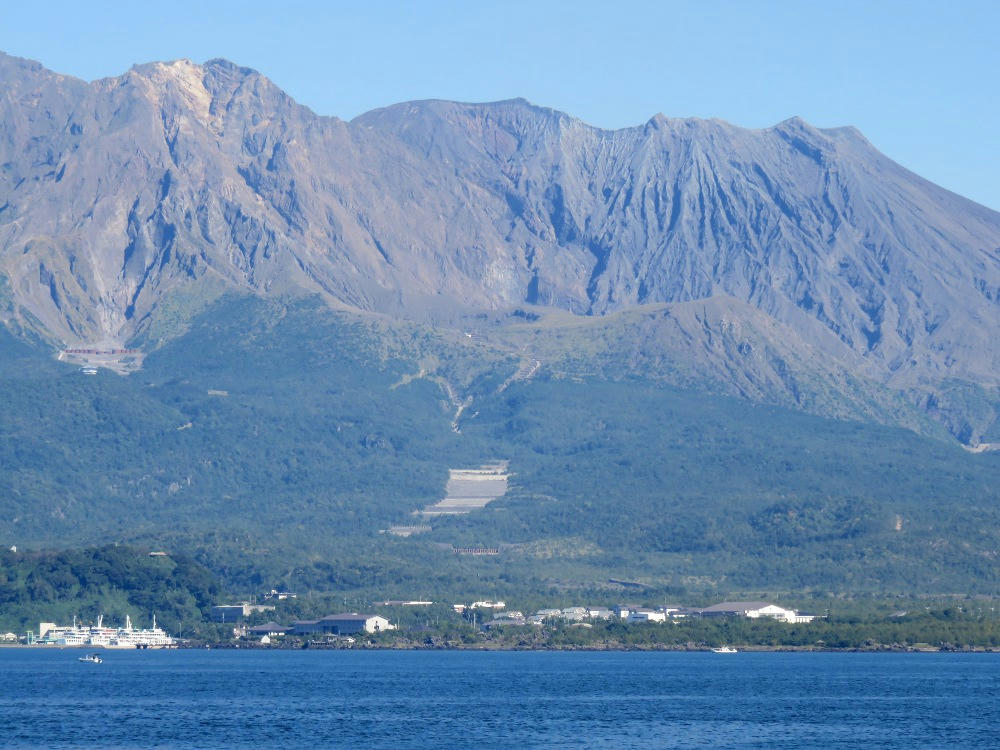 I think it did a good enough job.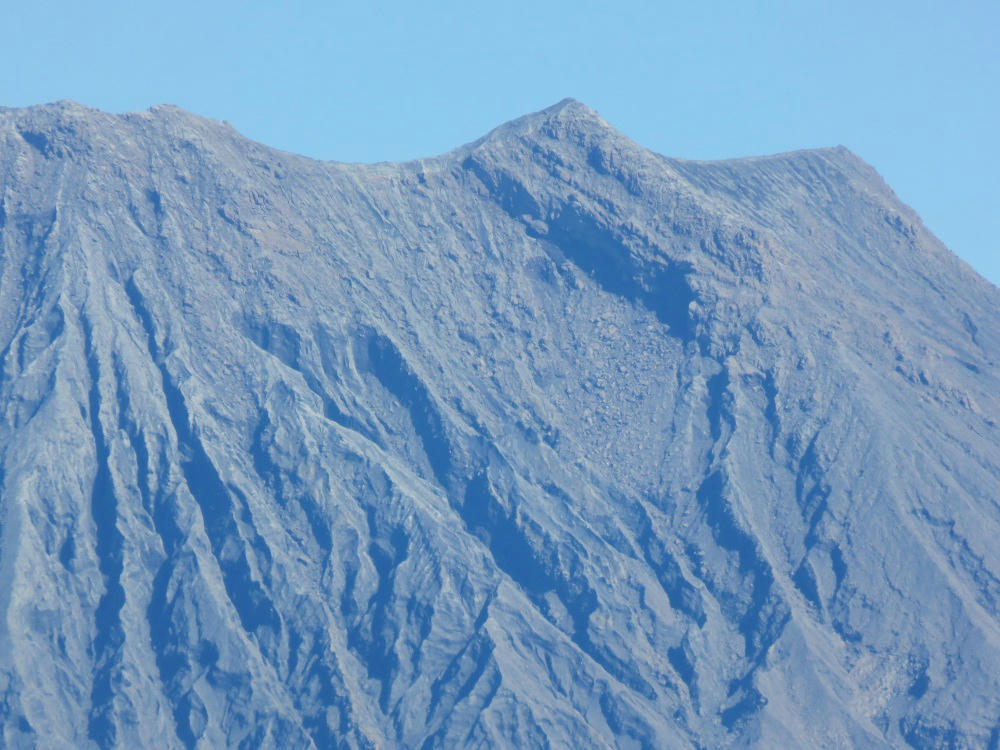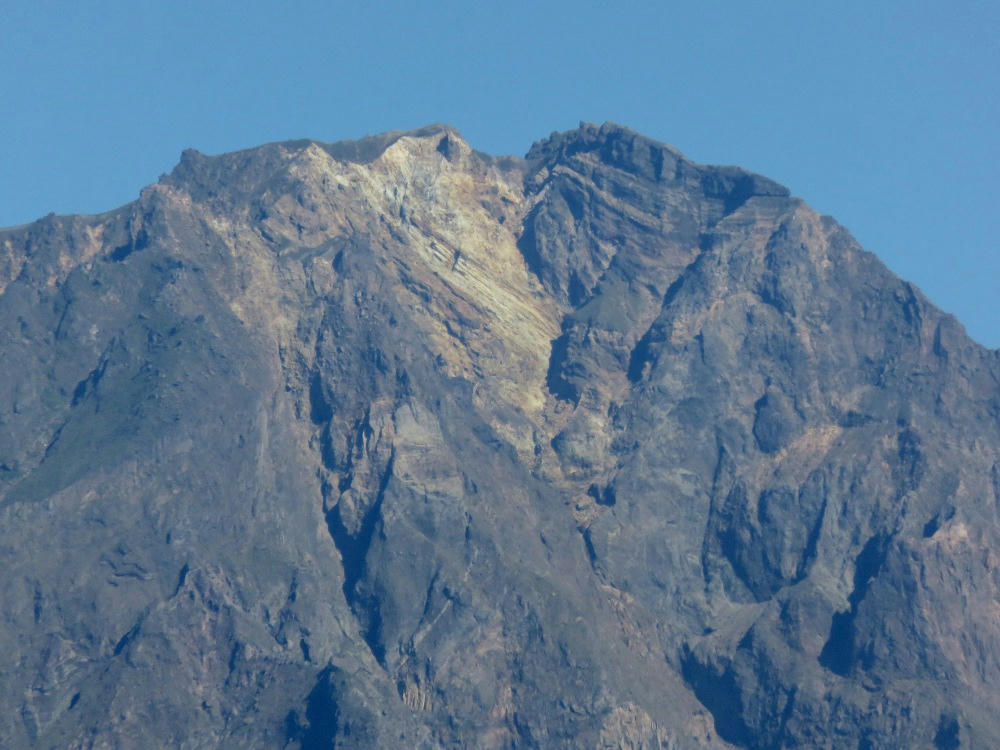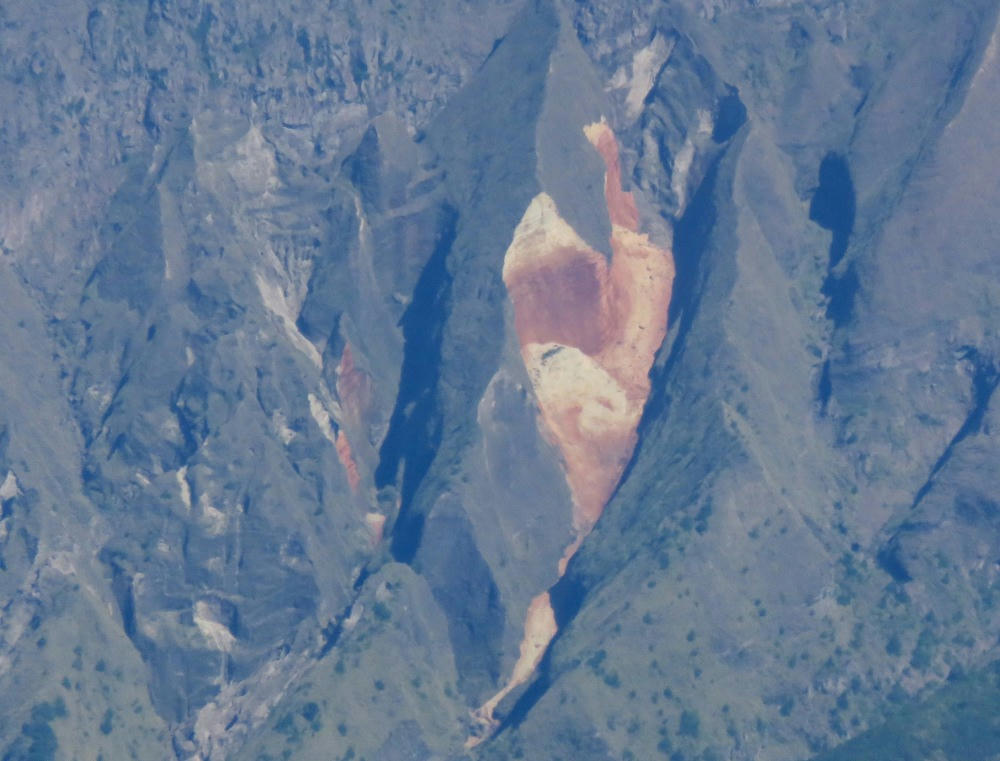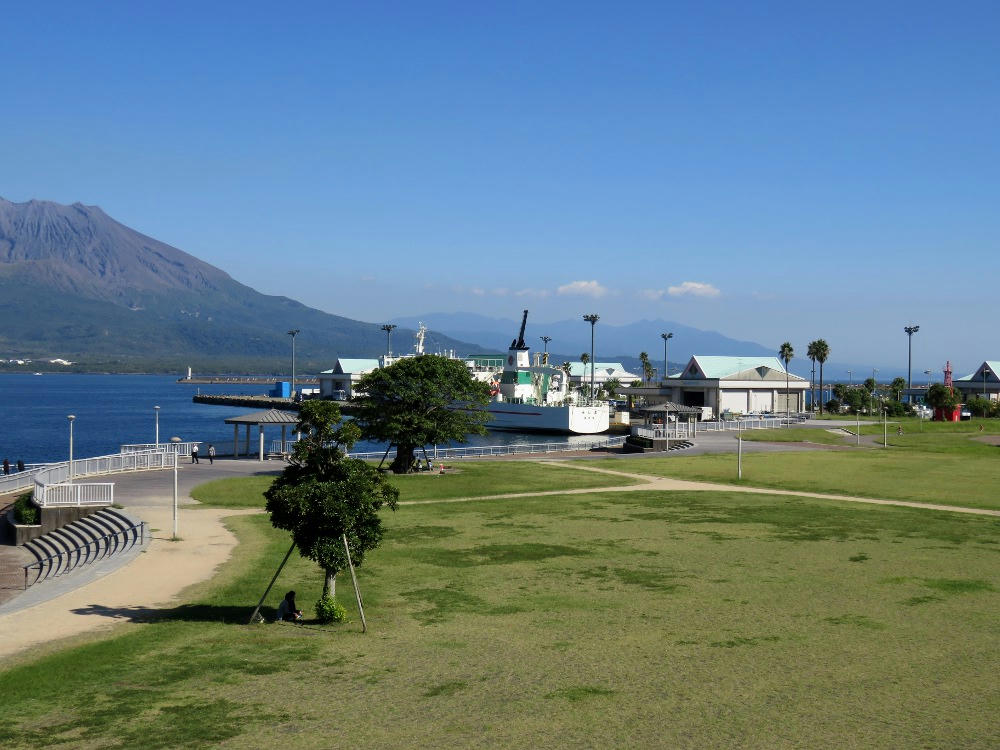 Note the hills in the far distance. That's the opposite side of Kyushu, the Osumi peninsula.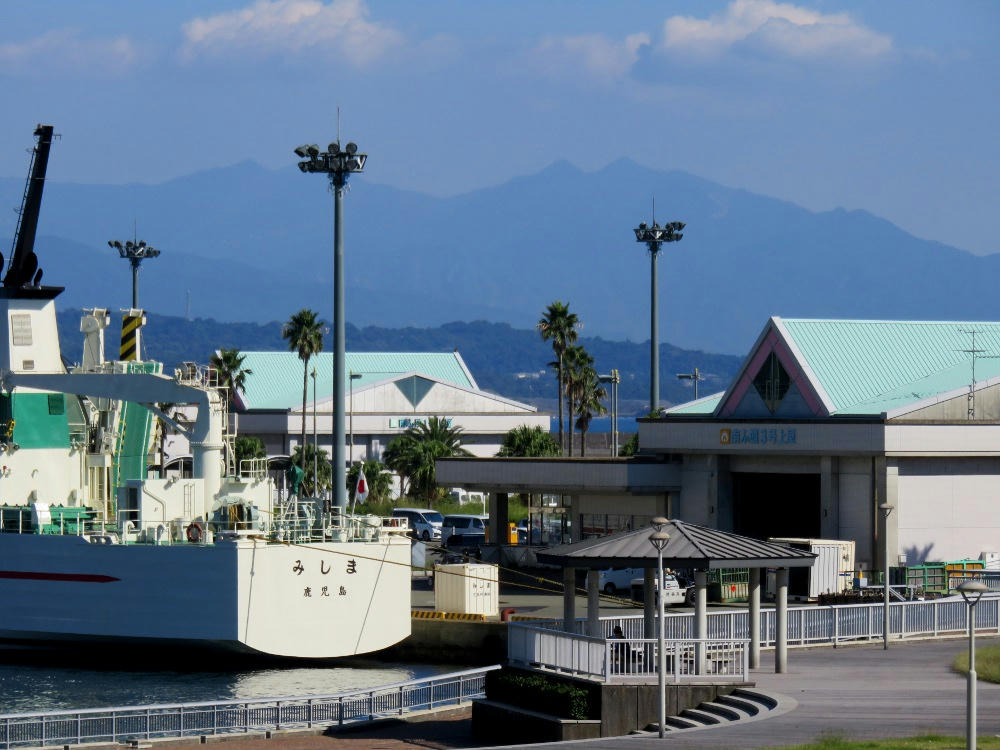 The little camera didn't capture them as well. They look a lot more distinct to the human eye.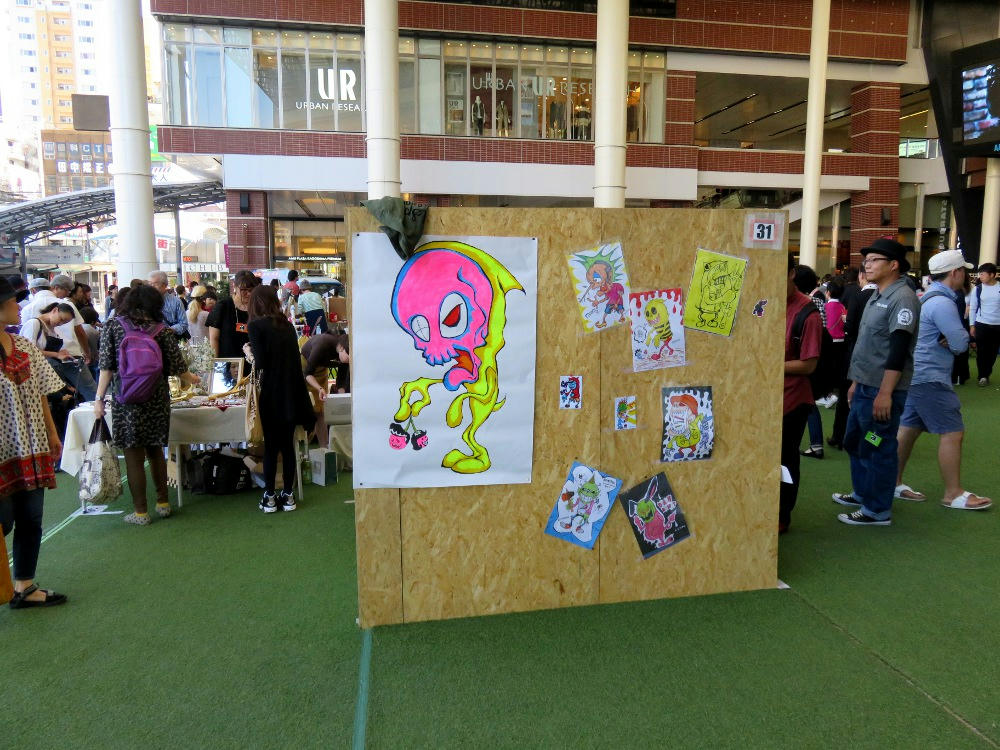 (Shown here is an artist called "Skull Works". The artist himself is in the black hat and gray shirt to the right of the plywood wall.)
From Dolphin Port, I walked back up to the main Chuo train station to see what was going on there. Fortunately, Amupla was hosting an art market, which had a live stage. The schedule board only had 2-3 bands listed for both Saturday and Sunday, and I was arriving just a few minutes before the last band, Hideki Kaji, started playing. The area right in front of the stage was too crowded, so I went up to the second floor balcony and lucked out in getting a place fairly close to where I could see the band ok. I caught 3 songs by them, then went up to the 6th floor of the department store to see what they had there.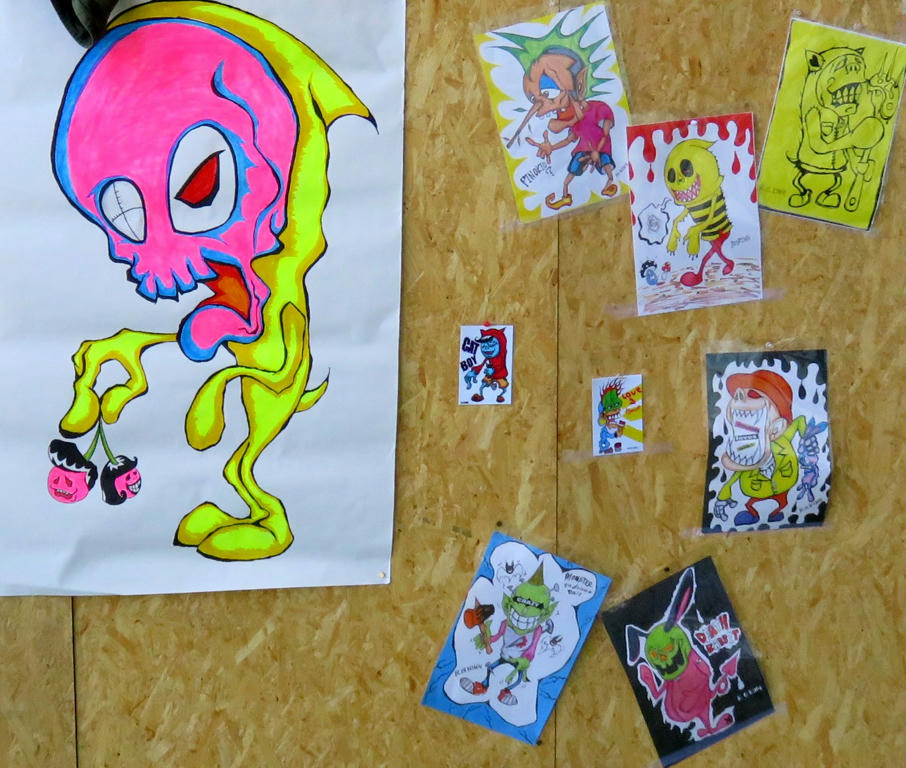 (A better close-up of some of the art.)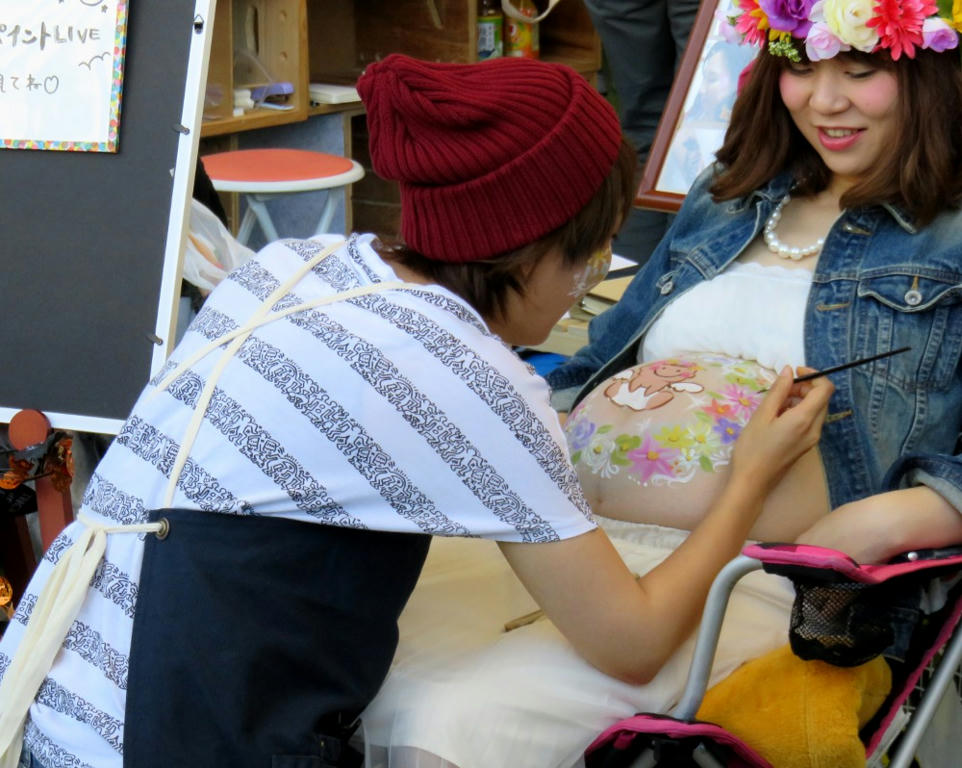 Face painting doesn't always include painting faces.
Direct youtube link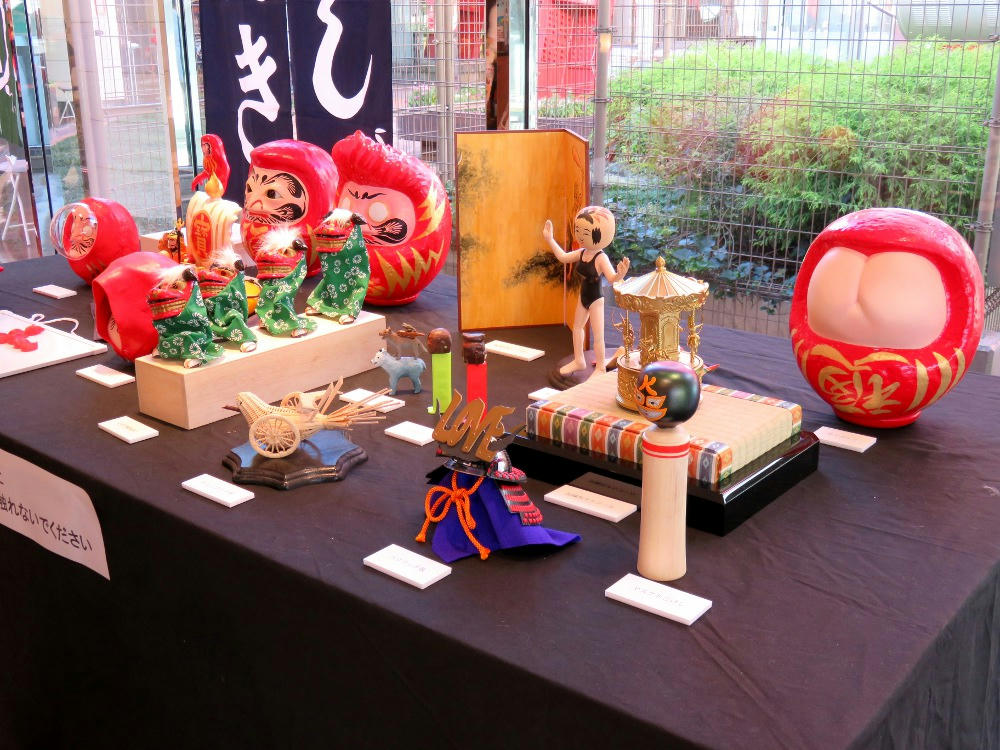 A few days ago, there were banks of capsule ball dispensers, maybe close to 100 machines, on the 6th floor of Amuplaza. This time, though, the dispensers had been taken out to make room for some kind of art exhibit. I hadn't bothered to record the name, but I think it was something like Benese. Lots of weird juxtapositions of ideas, combining alligator heads with the parts of RC cars, daruma dolls designed as cats, pigs and street punks, and so on. I took pictures of the pieces I liked best, then returned home to edit the Hideki Kaji video and write up this blog. It was a nice day for it.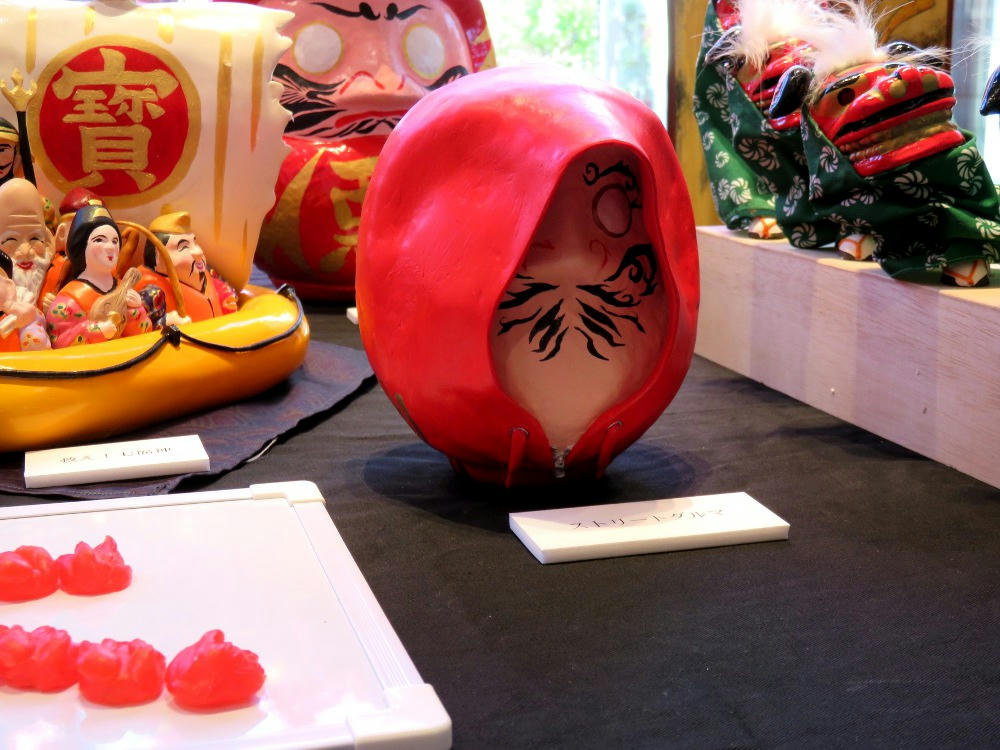 (Daruma in a hoodie.)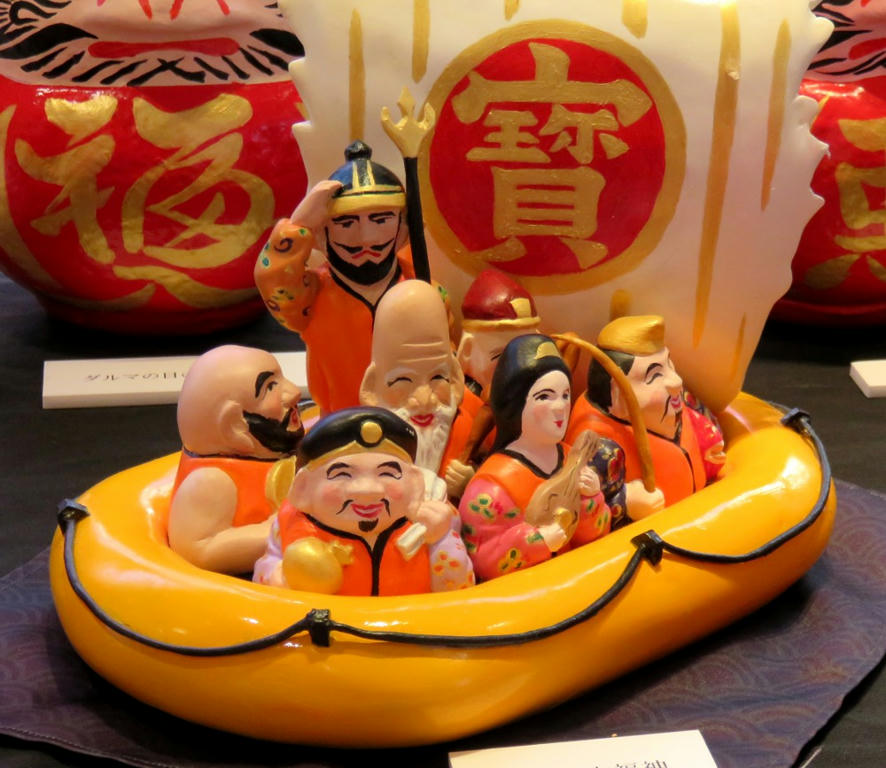 The Seven Lucky Gods, but instead of their traditional ship, they're wearing life vests in a rubber raft.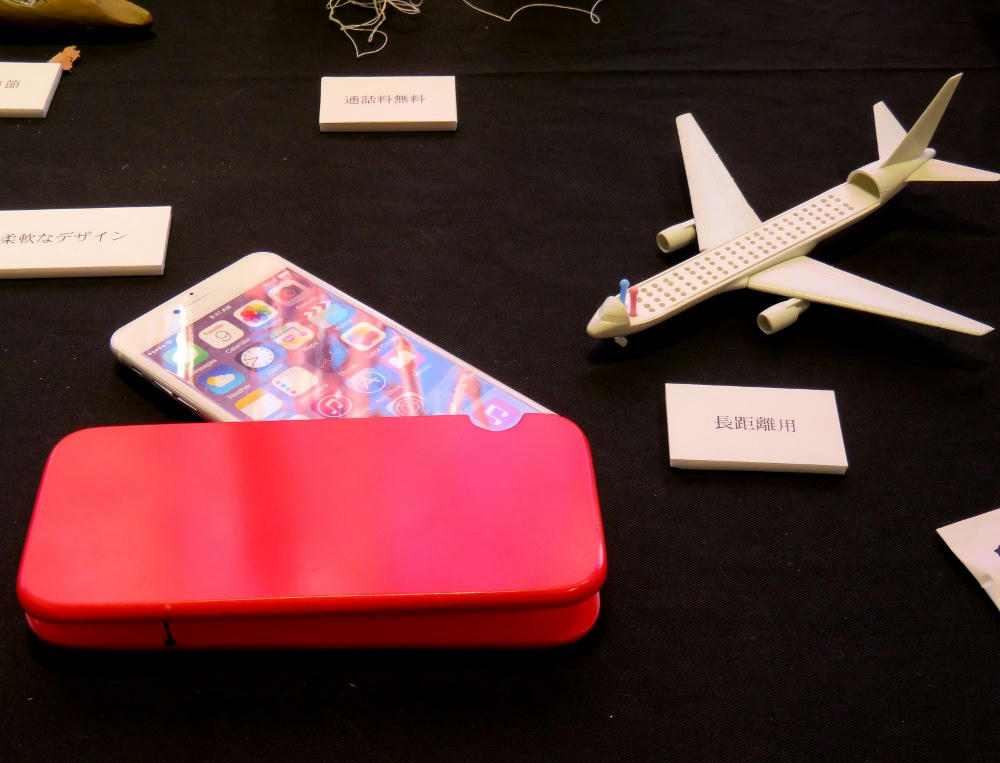 A Swiss army knife case for a smart phone, and a cribbage board for an airplane seating chart.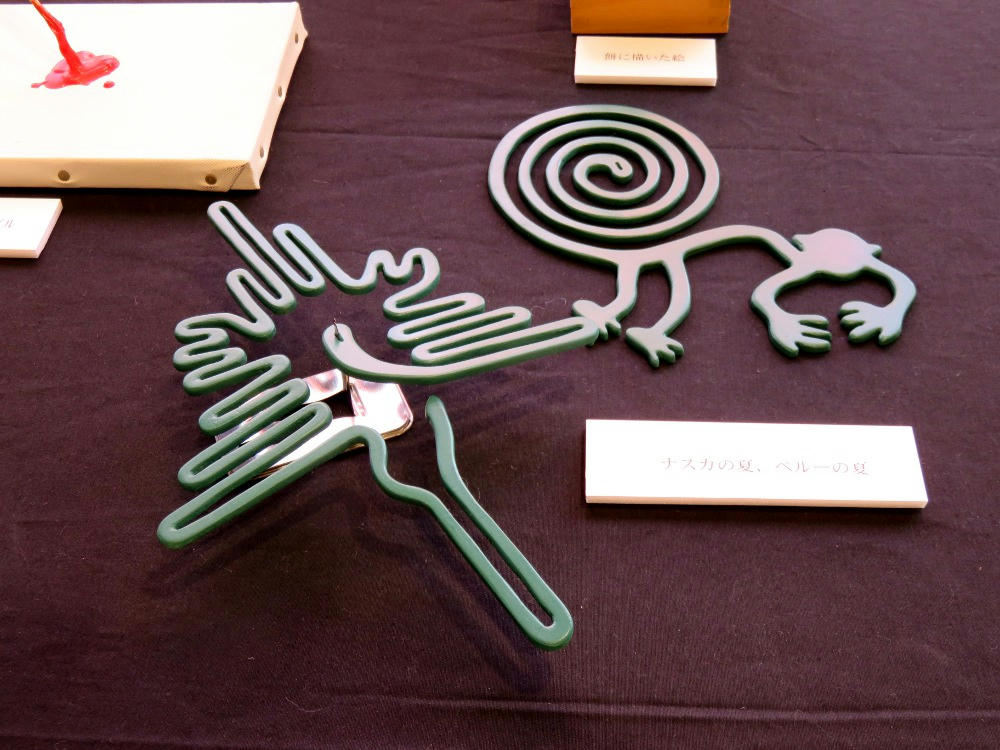 In Japan, insect repellant incense coils are very popular during the summer to keep mosquitoes away. Here, the coils are in the shapes of Nasca Lines.