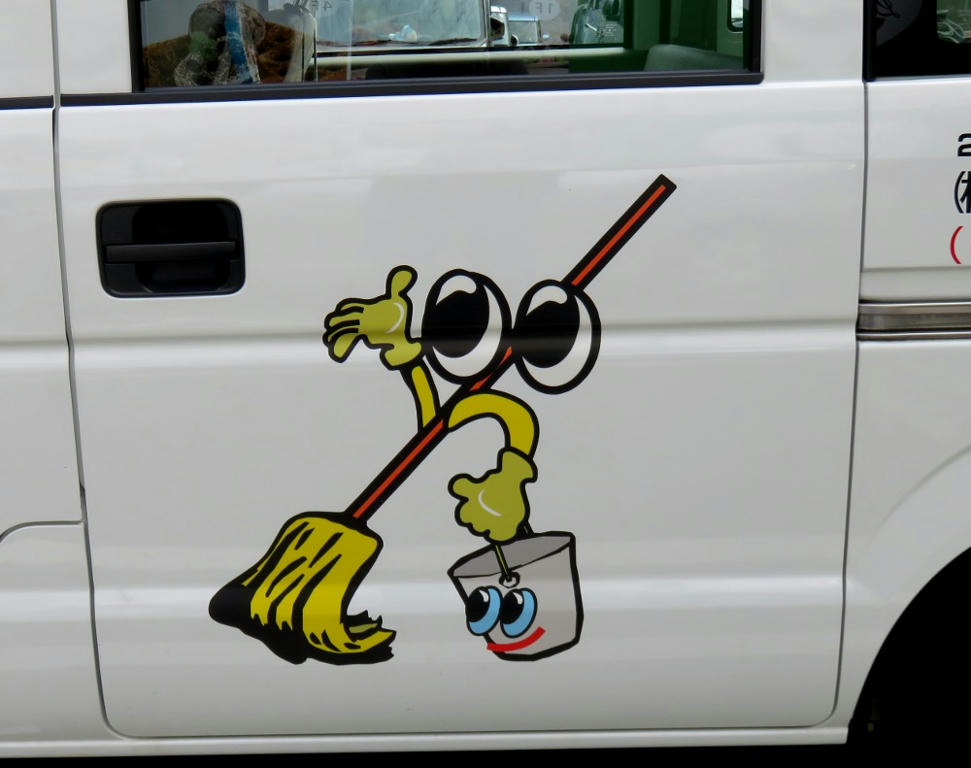 Japan is fascinated with commercial mascots.
Not all of the ideas work as well as others...
---
Just as a follow-up to yesterday's blog... I'd mentioned that the Tenmonkan Illuminations 2015 event on Saturday was only intended to run 2 hours, and that the stage had been dismantled that evening. And that there was nothing going on in front of Lotteria, while Amu Plaza had the university a cappella group singing on Sunday for 70 minutes for the Magio-net driving school promotion. And I'd written that Monday was a holiday - Labour Thanksgiving Day. Well, Monday has come and gone. The day started out cloudy and cool, and I had to go to a home supplies center to get materials for a new kerosene room heater we'd bought online (a spare kerosene tank, a garbage can, a broom, big brick to put on the heater to keep the room warm a little longer after the heater is turned off). The center is near the Frespo Park strip mall, in the Tempozan area, 20 minutes from the main train station by bus. We did a lot of shopping, and had a late lunch at a restaurant nearby. We didn't get back to Amu Plaza until 4:30 PM. Turned out, though, that all they had were some tables selling fresh green tea leaves. No event stage this time. I made my way to Tenmonkan, and the tables for the tarot and crafts people were being torn down when I got there, but there still wasn't a stage in front of 7-11, so no live events there either. And also nothing at Lotteria. Overall, a dead 3-day weekend. Which was compounded by heavy clouds that swept in at 4:30 PM, bringing rain and leading into a huge thunderstorm at 6 PM. The rain let up in the evening, and by midnight the moon was shining brightly overhead, and the sky was mostly clear. The weather looks promising for the rocket launch today at Tanegashima at about 3:20 PM. I'm going to try climbing to the top of Shiroyama hill to take photos from the hotel parking lot. I have no idea if the rocket is going to be visible at all from so far away (150 miles, maybe?) Hopefully, the launch won't be delayed much, because I have to be at the conversation school near City Hall to teach English lessons from 5:30 to 8:30 PM this evening...