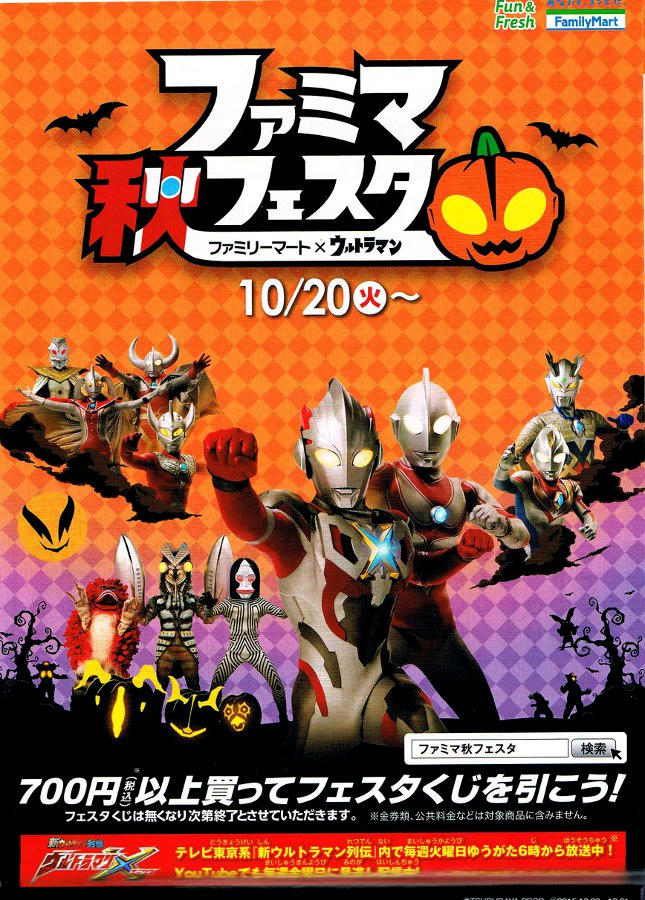 Leading up to Halloween, Family Mart teamed up with Ultraman to create the Family Ultra Festa. This consisted mainly of a little advertising flier that was placed next to the doors of the konbi, that included some games for kids, such as "spot the differences pictures" and a stamp rally. (There was other stuff that you could try to get from a raffle, but the odds of winning are never good for konbini raffles.)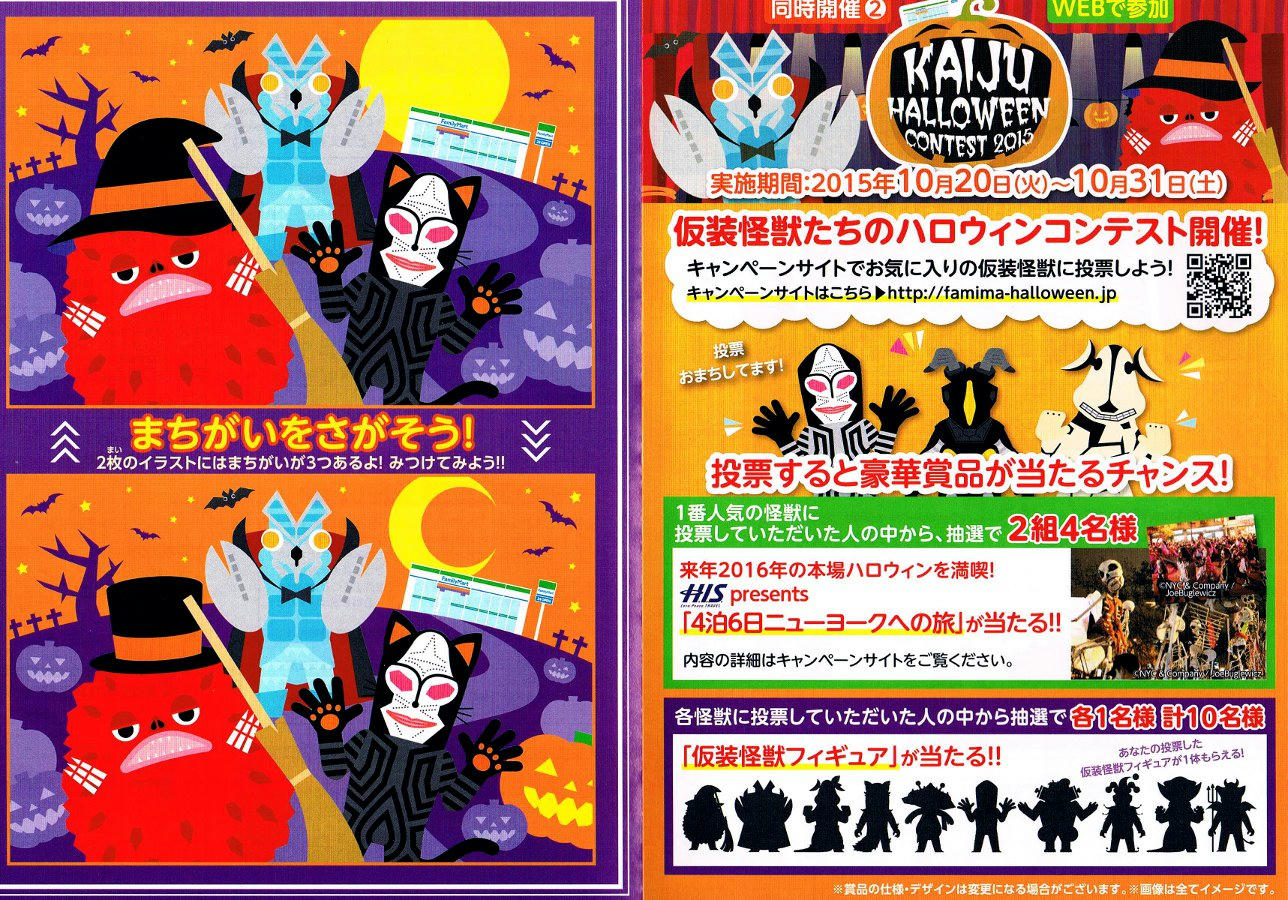 Spot the differences?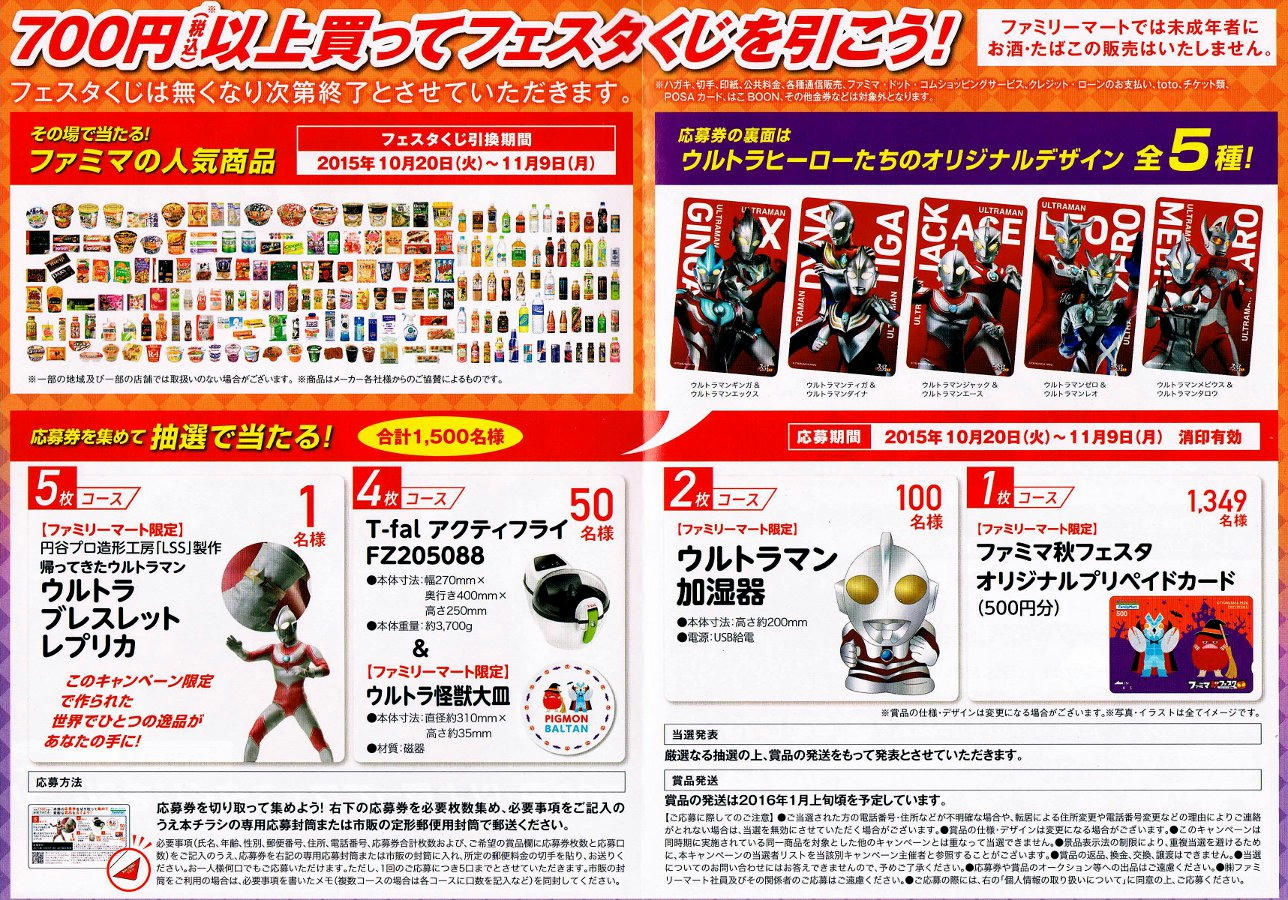 Spend enough money and you could get into a raffle to try to win Ultraman goods.