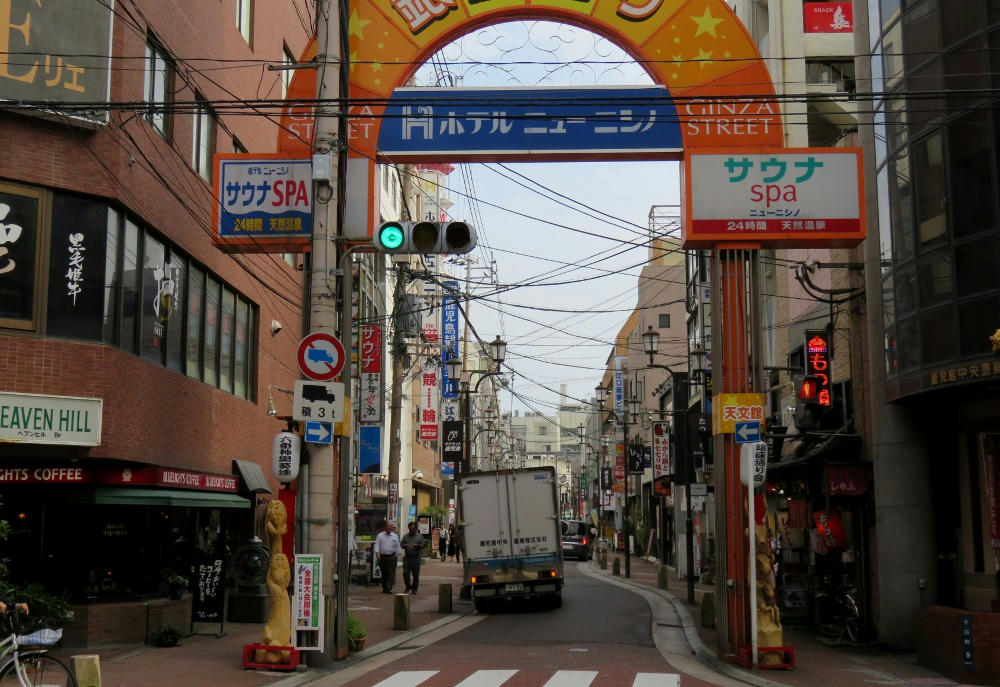 This is the view of the entrance to Ginza Street, at the north-east side of Tenmonkan, leading to the red light district. What I consider interesting here is the placement of chainsaw art.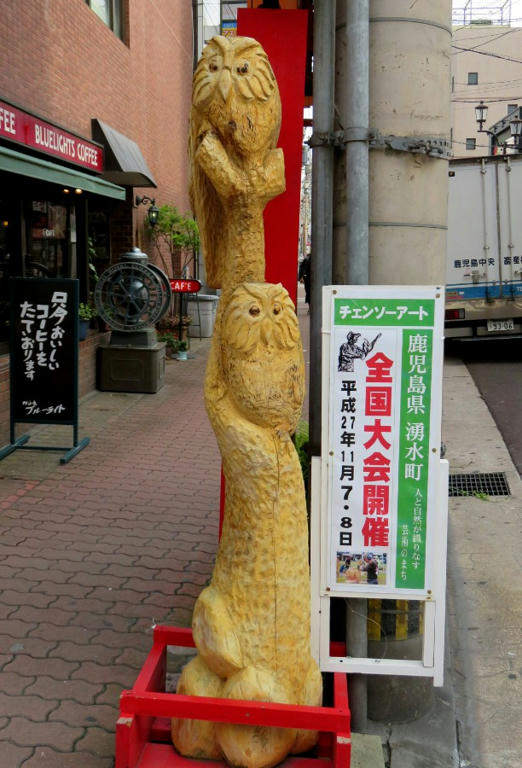 The sign behind this piece announced a Japanese country-wide chainsaw carving contest at the beginning of November.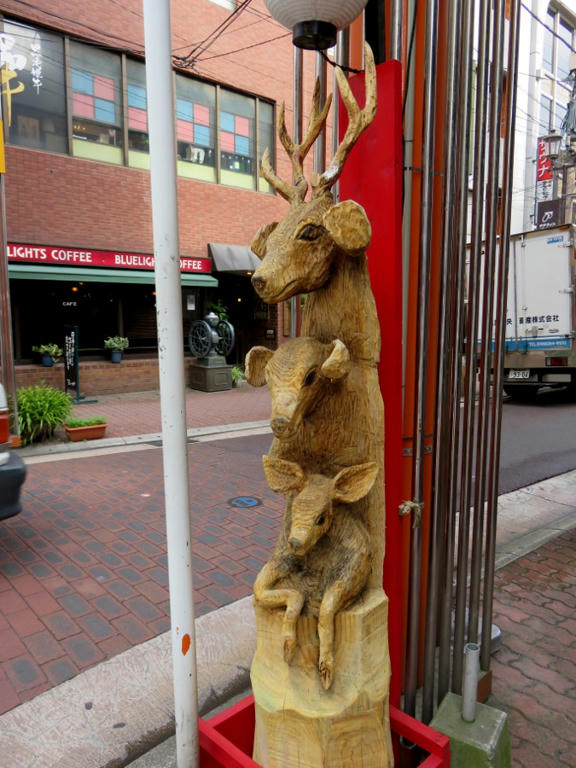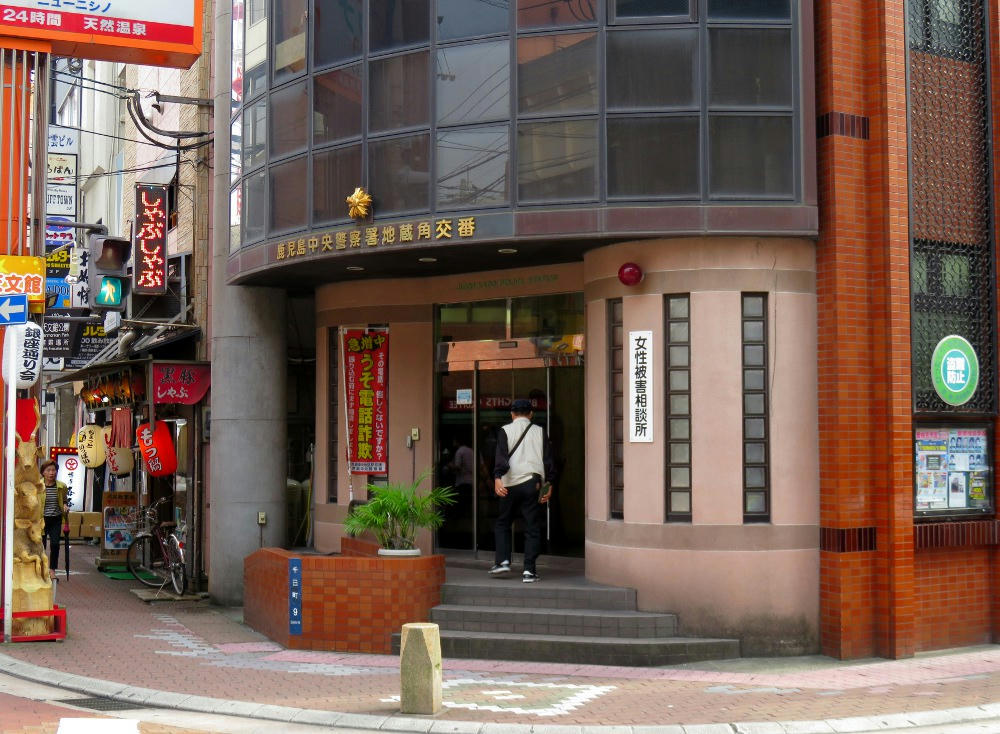 On the corner to the right is a police box. It's probably the most modern-looking koban in Kagoshima.