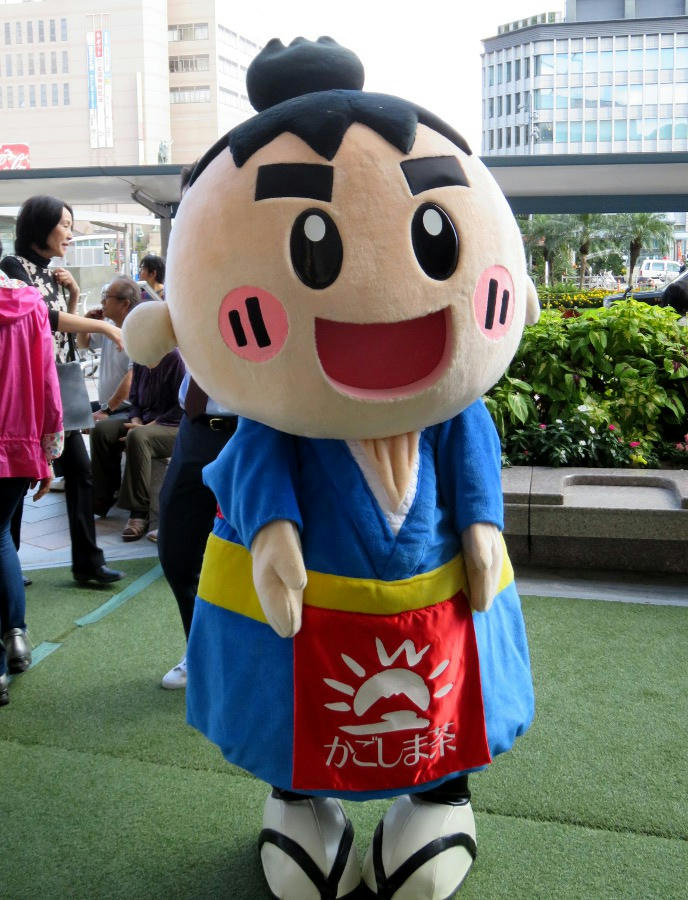 The Kagoshima national cultural events festival wrapped up on Nov. 15th as well. I was pretty disappointed because I was only able to see the karuta tournament, and then some of the live stage performances at the main train station. According to some of the advertising, there were 100 events across the city during the last 3 weeks, and I certainly didn't see most of them. But, it's over now. I did get up to Amu Plaza a couple times on Sunday (I had to work all of Saturday). They had a few booths advertising shochu, green tea, and Satsuma sweet potatoes.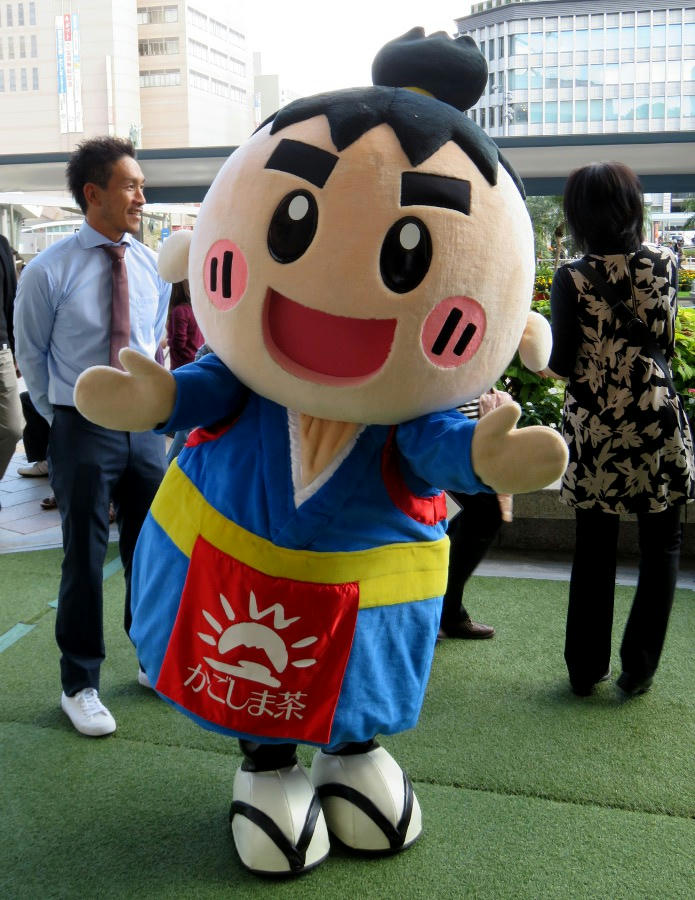 (Promoting Kagoshima.)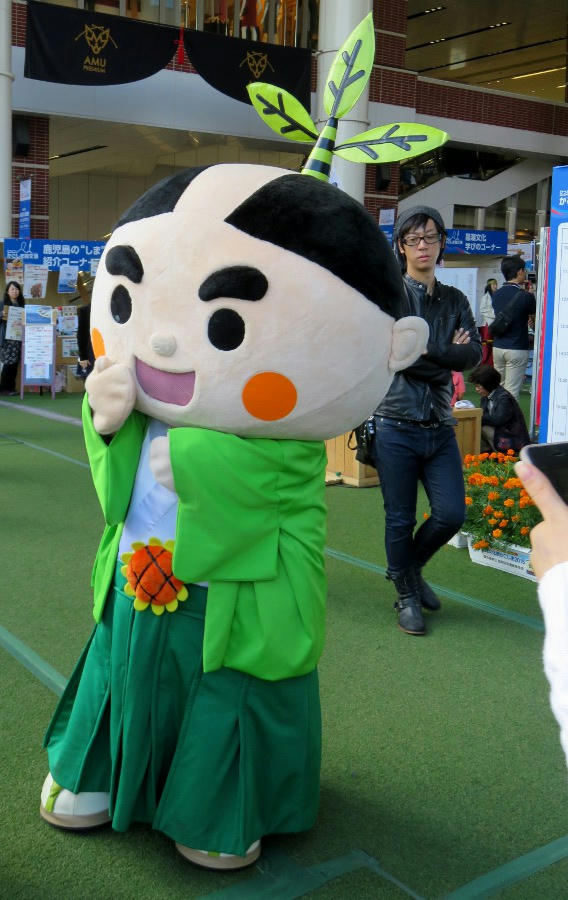 (Promoting green tea.)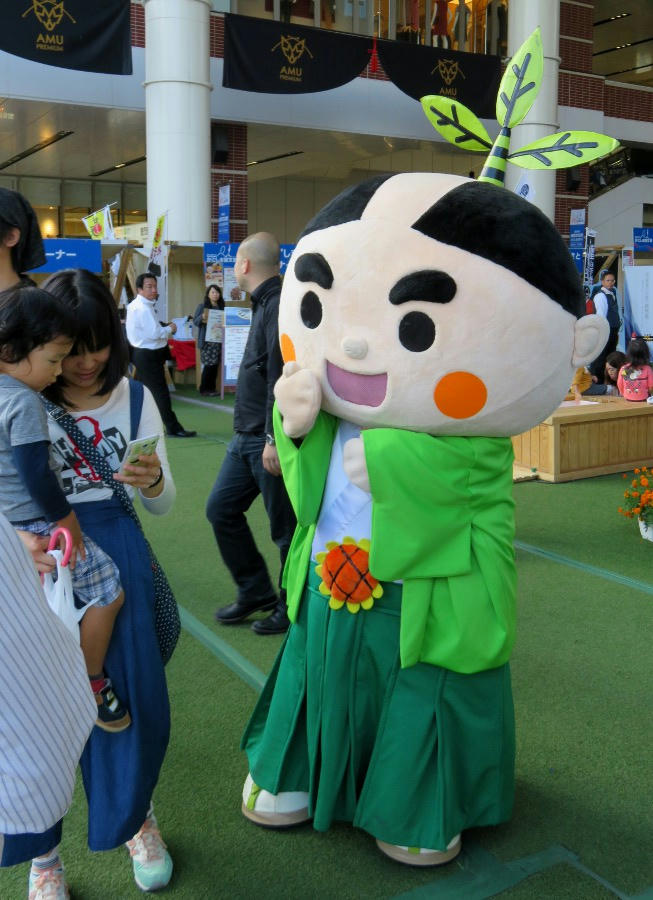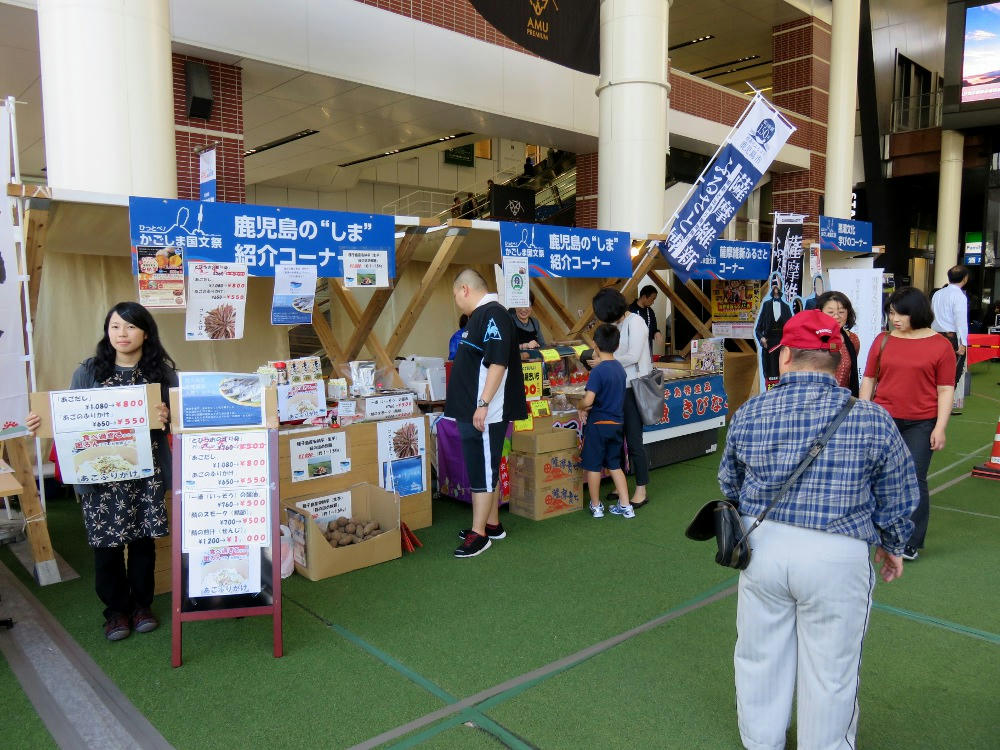 (Some of the shops.)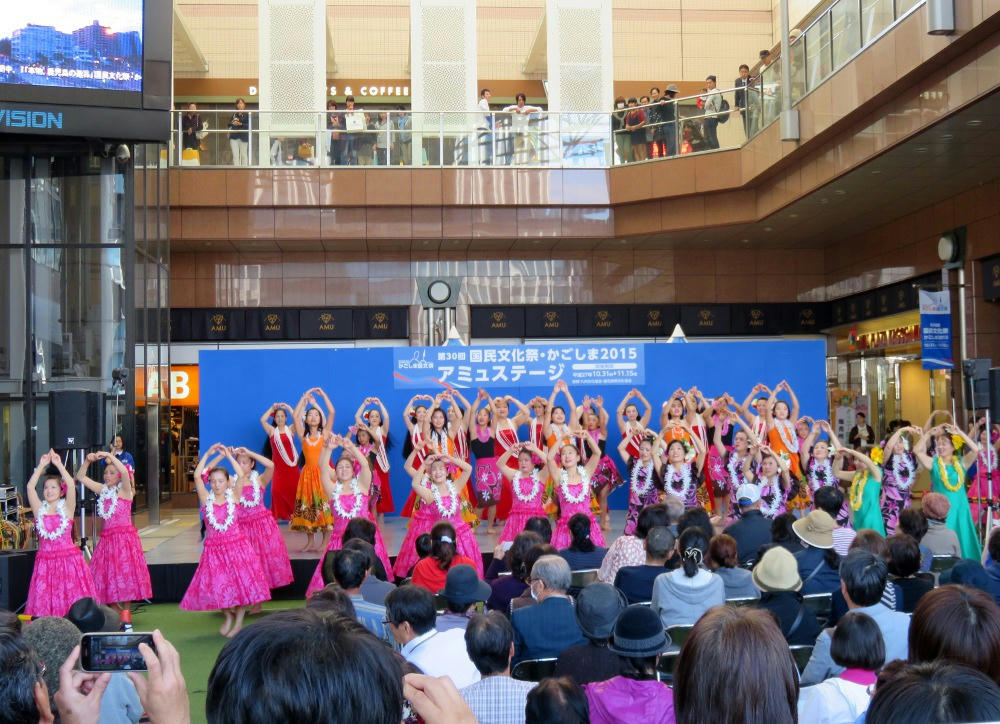 At about 2 PM, the main performances were for hula dancing. I didn't stick around for that.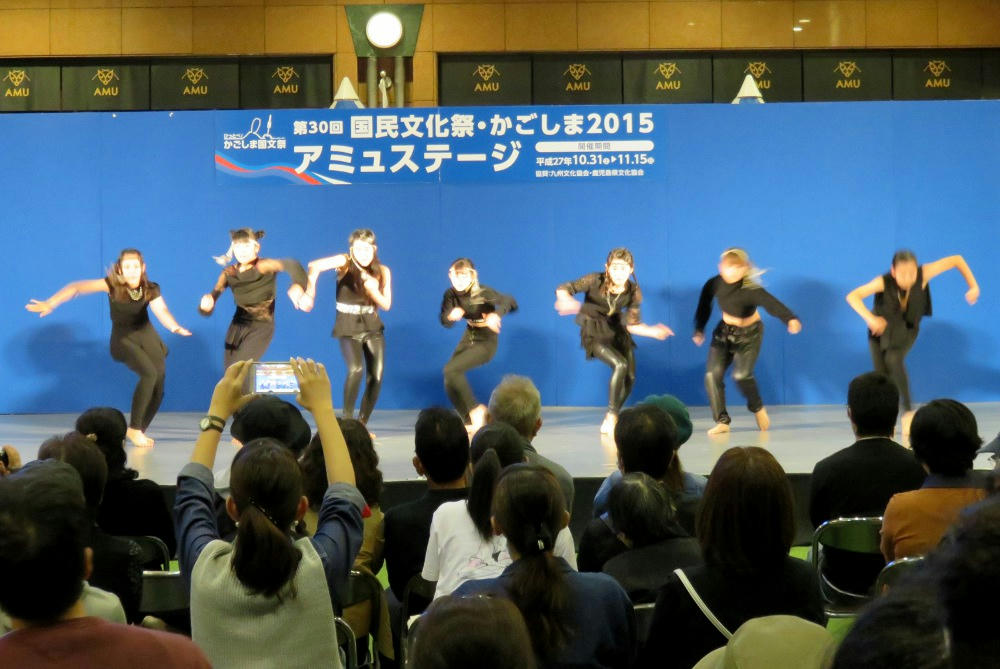 At 6 PM, one of the other dance studios put on hip hop demonstrations. The sun had gone down by that point, and the camera was having trouble getting good shots with the lighting available. I didn't bother recording any of the dances because all of the music is copyrighted and the videos would have been blocked from youtube. I did watch the entire set, though. The little kids (ages 6 to 12) were much better than I would have expected, and better than American kids that age. The older ones (up to age 18 or 20) were pretty good, but I really don't like dances that consist of a bunch of fixed poses, or just waving your hands around your face a lot.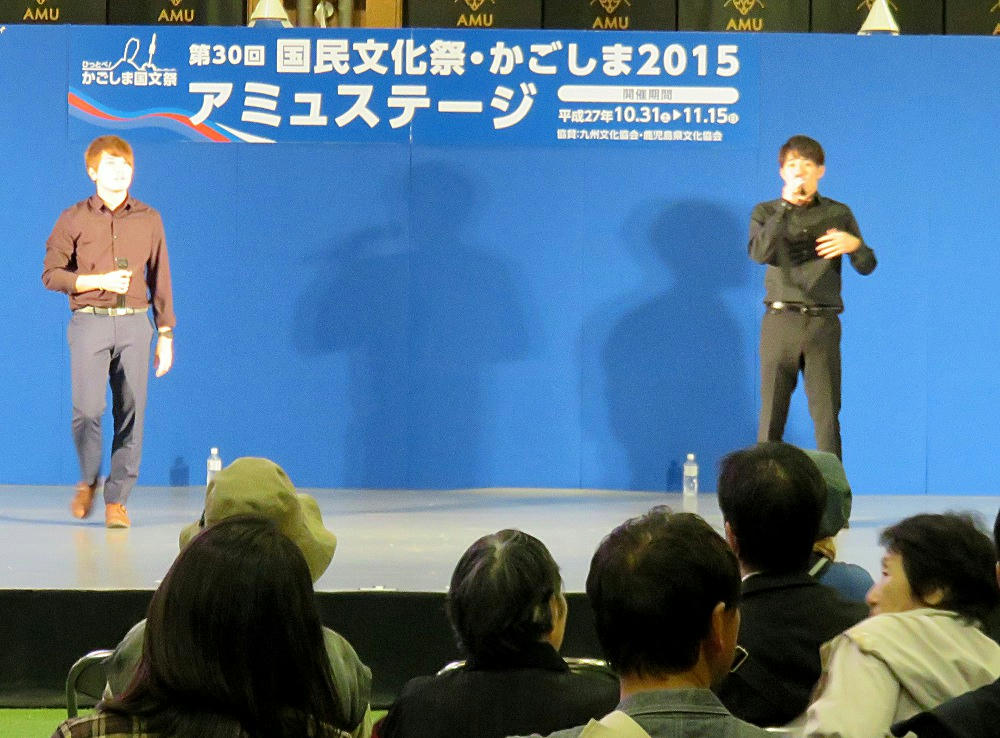 Daisuke and Yuu came up at 6:30 PM. They did a karaoke performance over a recorded CD. Most of the rest of the audience liked them. Again, recording was discouraged because of copyrights. I left at this point. The last group up was the Little Cherries, and I'd already seen them on Friday. I wanted to get home to start work on editing and uploading the Furusato videos.
Now, all of the big events are over for the moment and I expect that the next batch of major activities will be held closer to Christmas. I'll probably be feeling let down during this week, although I do have some short-term translation clean-up work that's going to be taking up all of my time for the next day or two, too. That would prevent me from going to watch whatever was going on, anyway. Maybe I'll just console myself by listening to my radio interview over and over...