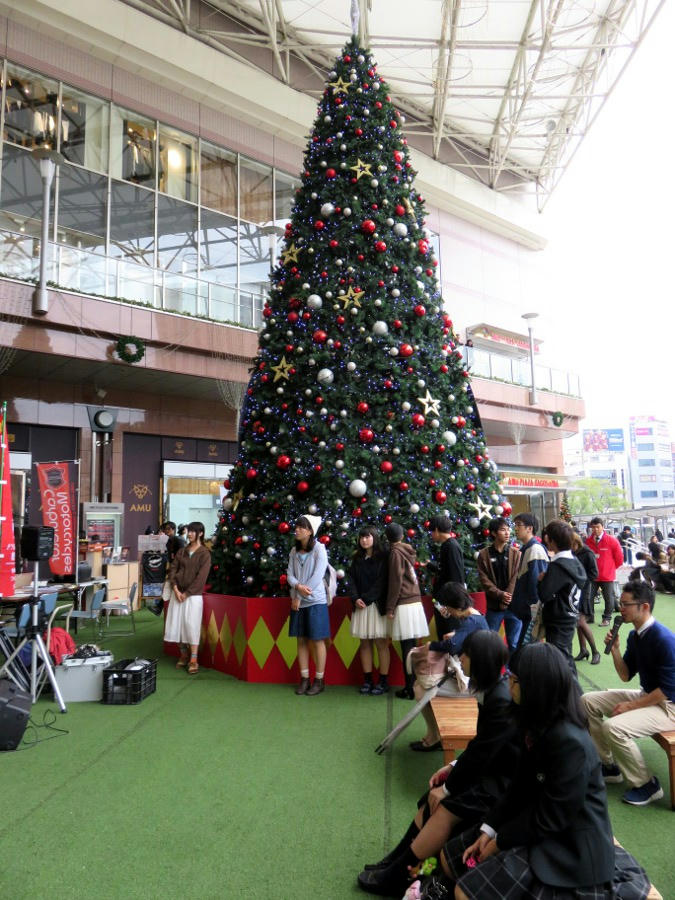 Last week, Amu Plaza erected their big Christmas tree in the open plaza in front of the main train station. They also put up some lights and festive plants in the planter at the front of the plaza, but they don't have the climbing Santa figure this year.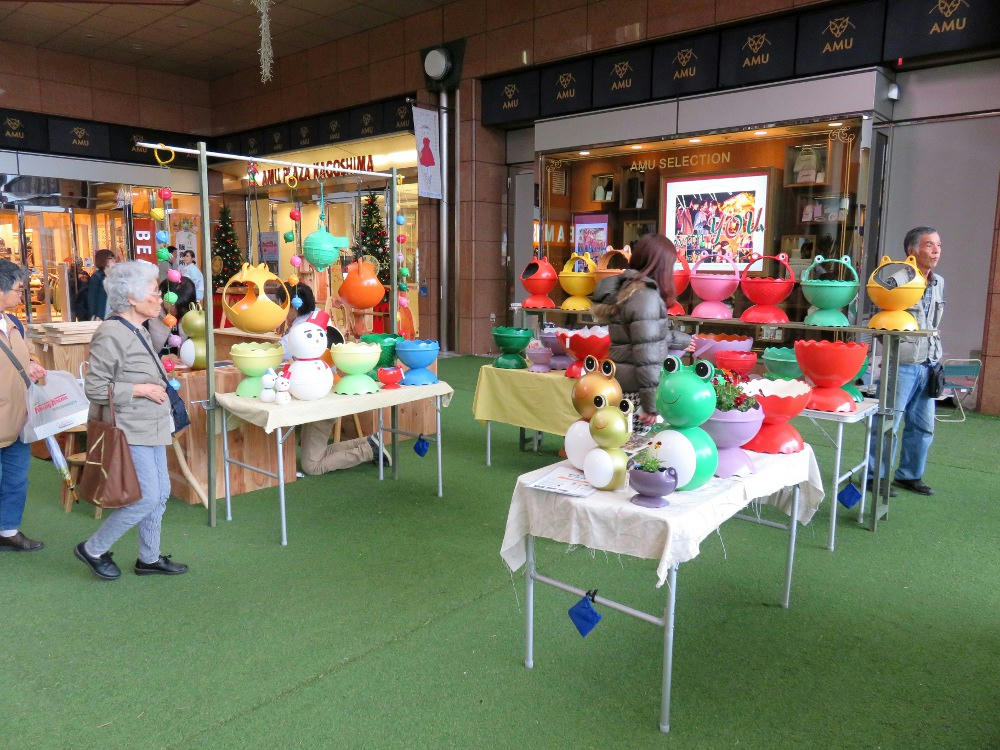 I had to work on Saturday so I couldn't get up there then, and on Sunday we were doing some shopping so I only had a couple minutes to swing by the plaza to see what was going on. The main thing was that Magio-net, a driving school based in Kagoshima, was advertising their driving school services by displaying some motorcycles and small cars. The area was also being used by a couple crafts tables and local food producers.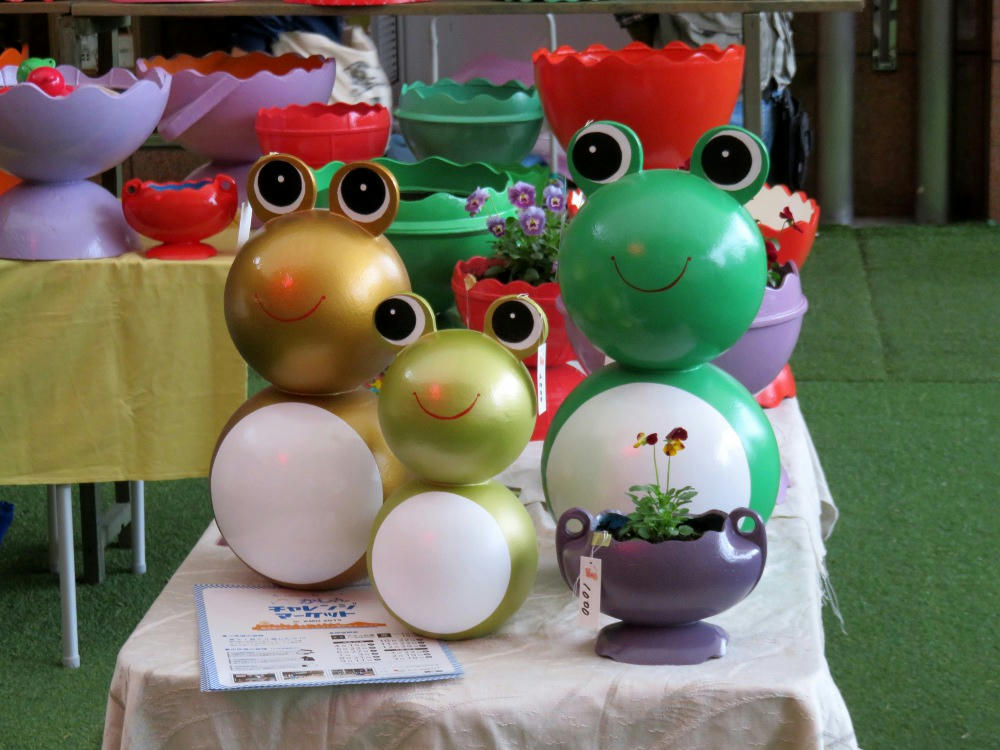 (They know where you live.)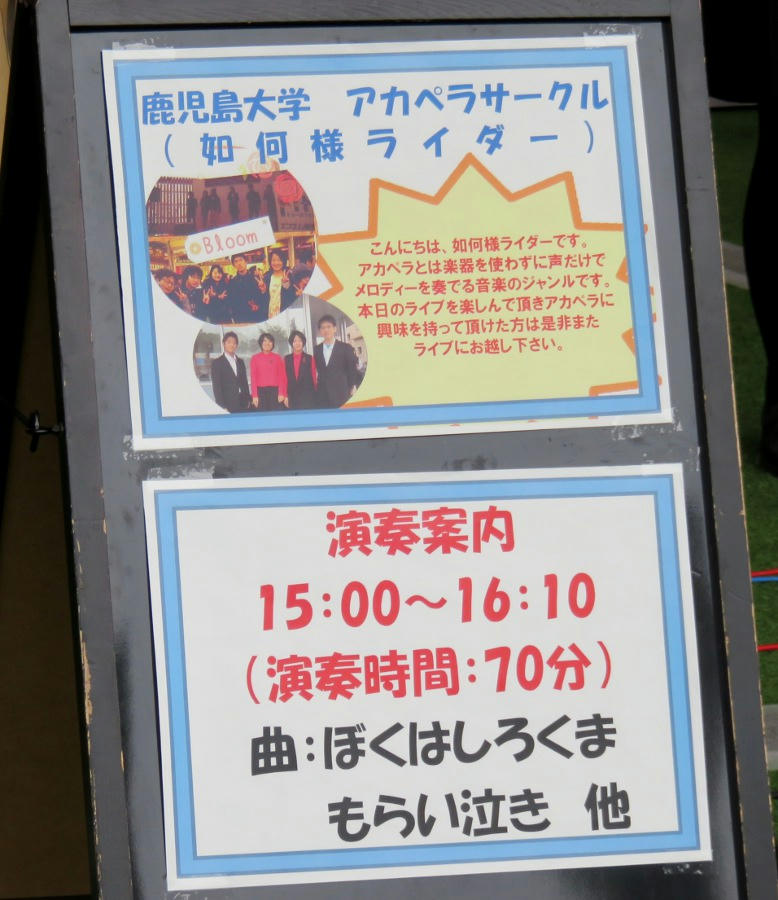 There was also a small performance area, not really a stage, where the Kagoshima University a cappella group was scheduled to perform for 70 minutes.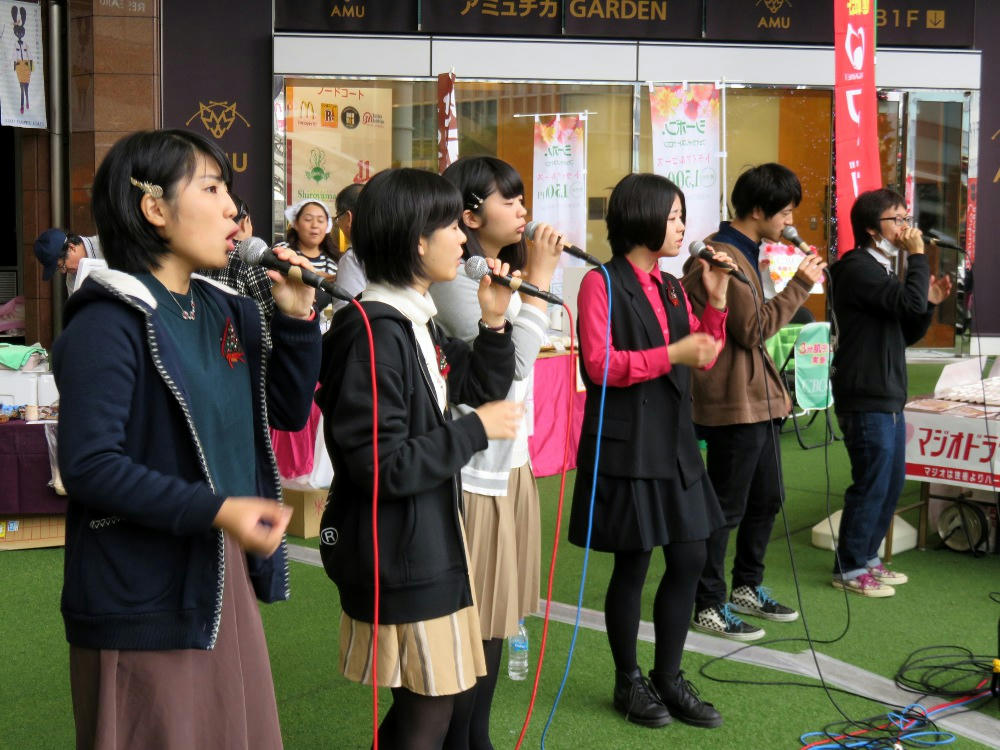 I only had time to listen for a couple minutes before we continued shopping. When we finished, the music was over and nothing else was happening in this space. What little I could catch of the singers was pretty good, although I think that the human beat box (the guy at the far right of the photo) wasn't really necessary. But, he seemed to either be a core member, or the group leader, so I guess no one here is going to try to get rid of him.
Otherwise, a pretty quiet weekend compared to the last 3-4 weeks. The Tenmonkan Illumination thing Saturday was just a short 2-hour one-shot, and the stage in front of 7-11 was gone by Sunday. The tables in the walkways were still there, selling rice, fish, nail art, tarot readings, and prepared food from one of the soba restaurants. I ended up getting a fish paste thing on a skewer and a small cup of amazake (sweet, unfiltered sake) for 330 yen total. That was good, anyway. Monday is a national holiday (Labour Thanksgiving Day), but we have to go do more shopping again (this time at a home supplies store near Frespo park (a soul-less strip mall) 30 minutes away by bus). I doubt there will be any events anywhere, and if there are, I'll probably miss them again.