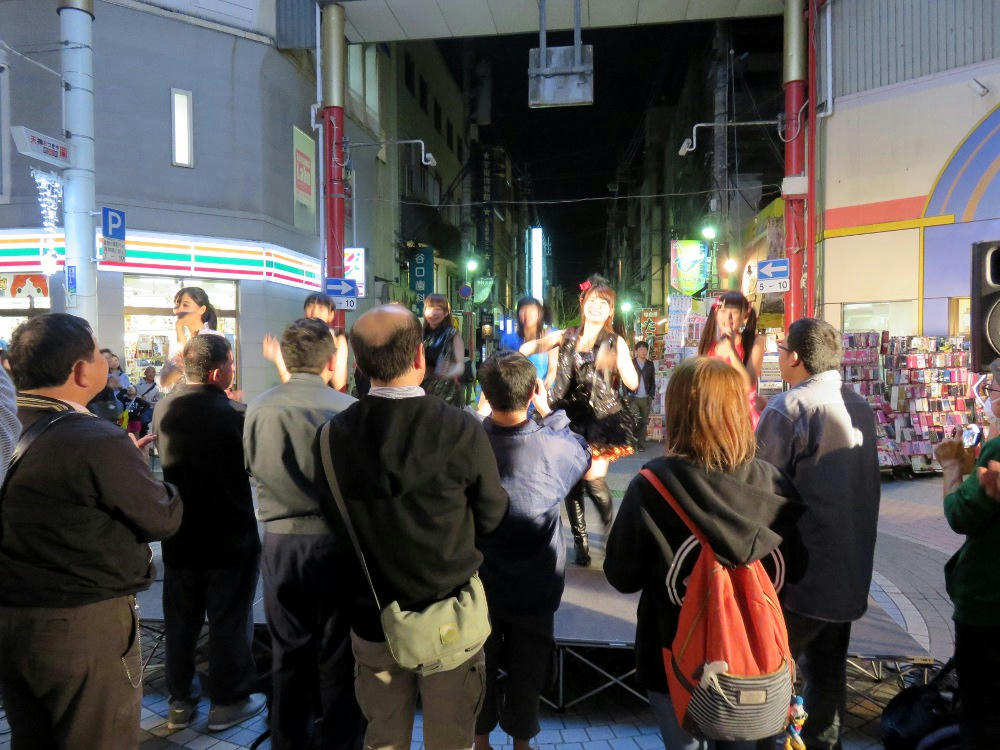 I went in to work at 3:30 PM on Saturday, and I passed by the open space in front of the 7-11 in Tenmonkan, and there wasn't anything special going on. But, the walkways in front of the other shops had tables set up for tarot readings, children's games, and pre-packaged foods from some of the restaurants, indicating that something might be happening at some point. I continued on to the school, and got back out at 6:30. On the way back home I went through Tenmonkan again, and this time they had a stage set up to celebrate the turning on of the Christmas lights.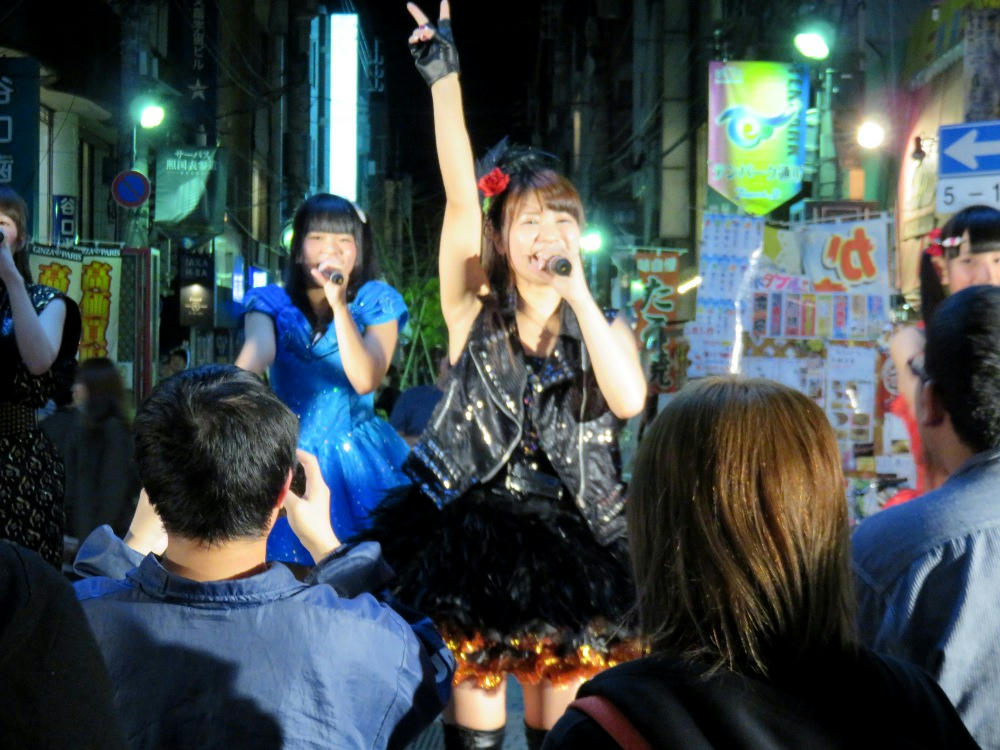 There was a sign saying that things had started at 5:30, but no schedule. There was a sound crew off to the side, but no dressing room tent, no other band instruments, and no other acts standing around waiting to go on stage. I assumed that the girls are from Southern Cross - the pop idol group that kind of represents Tenmonkan sometimes, that they were the only act this evening, that they were probably going to wrap up soon, and that all of their songs were copyrighted by someone else and I'd get blocked if I uploaded videos to youtube.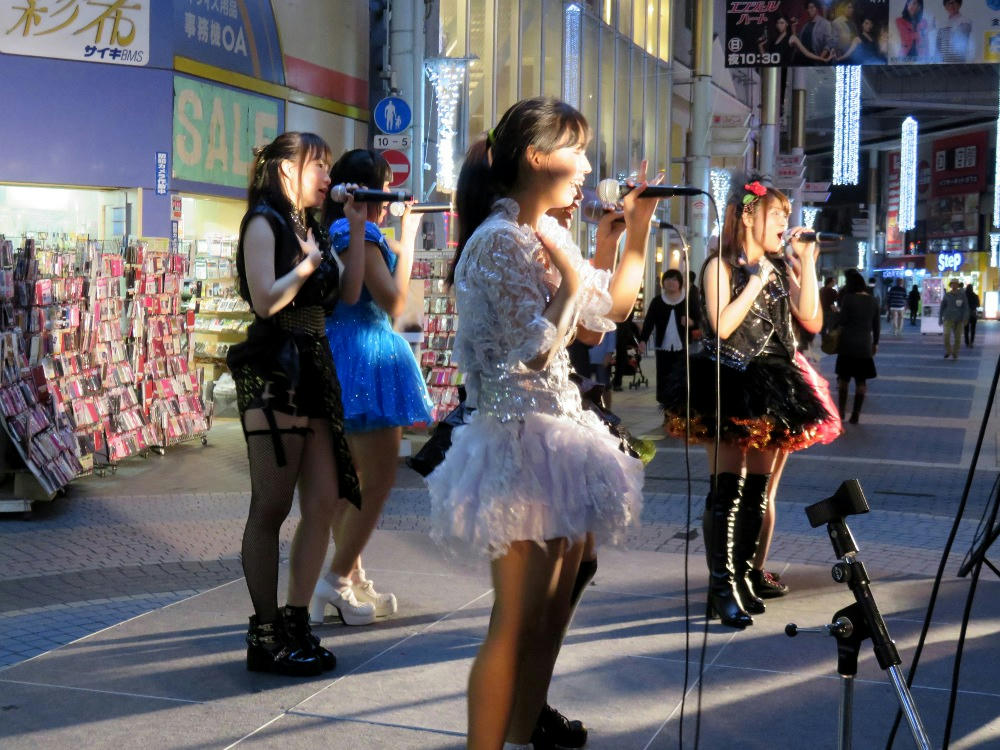 So, I just took a couple photos and continued home. I'll swing back through Tenmonkan Sunday to see if the stage was torn down overnight, or if it's being used by something else. But, I don't have many expectations for anything interesting happening here during the rest of the weekend.
(There's nothing at Lotteria, either. I haven't been able to get up to Amuplaza; I'll try to do that on Sunday. I do know that the plaza in front of the main train station was roped off for workers to put up the big Christmas tree on Thursday, but I didn't see any preparations for an event stage.)