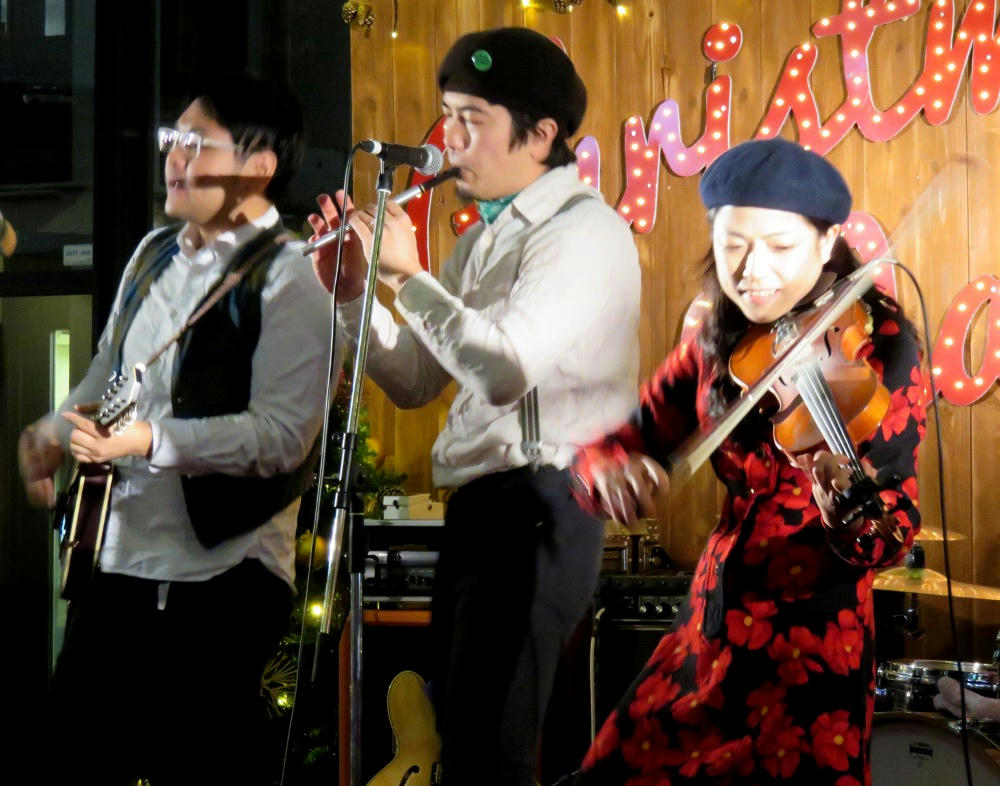 On Tuesday, I had two lessons at the school from 5:30 to 7:30 PM, and when that ended I walked up to Amu Plaza feeling kind of bummed because I've been playing
Tales of the Tempest
and while I've finished the game, I kind of wanted an excuse to keep churning the characters to get them from level 90 up to 99. (At least, to get the two fighters up to 99.) The easiest excuse would be if I could get some more video that would tie up the laptop computer during processing for a couple hours and I'd have to find "something else" to kill time until it was done. And guess what?
The Pints
, a local version of an Irish Punk band, played the Christmas Market. The set lasted 30 minutes, but the batteries were low on the camera and I could only record 8 minutes, or a little over 2 songs. But it was a great set and I loved it. I also got a bottle of imported beer - a Belgian strong pale ale called La Guillotine from one of the food booths. 900 yen ($8 USD), pricey, but a good match for the music. It was a good night.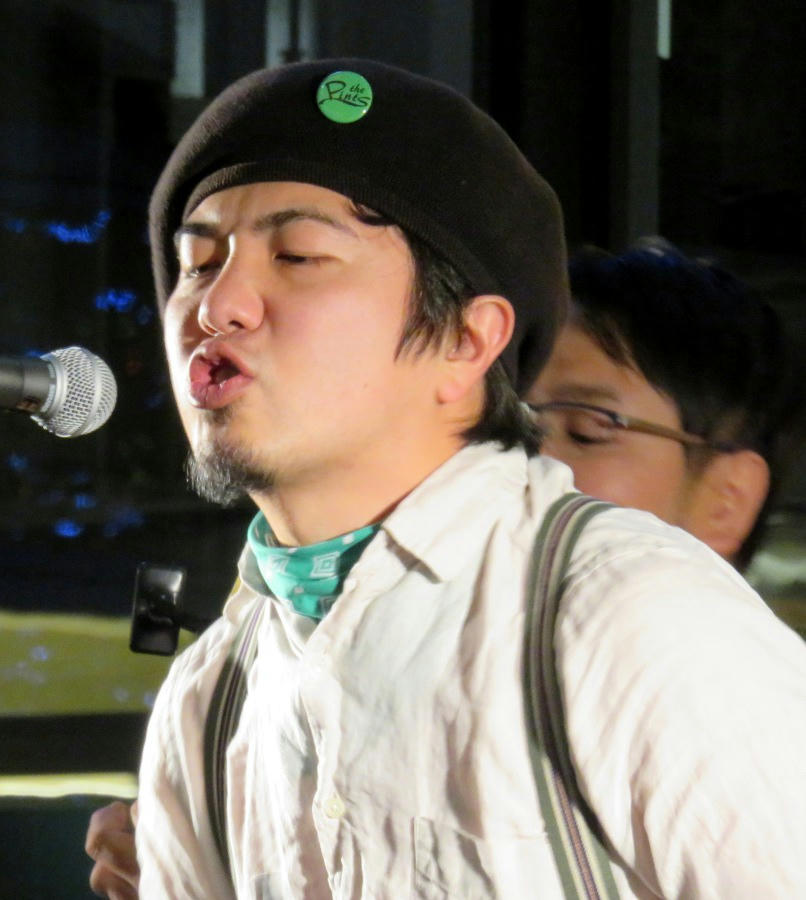 Their
facebook page
states that they're from Kagoshima, but there were 6-7 people from Ibuski (1-2 hour drive south of Kagoshima City) that were wearing "Ibuski" jackets and waving "The Pints" banners around, so I'm assuming that the band brought their fan club with them. One other nice thing about having recorded them is that when I went to their FB page to let them know about the video, I finally got a chance to see part of the Christmas Market play schedule (for Sunday through Wednesday, anyway). So, at least I now know there
IS a schedule
, even if it's really hard to track down...
Direct video link