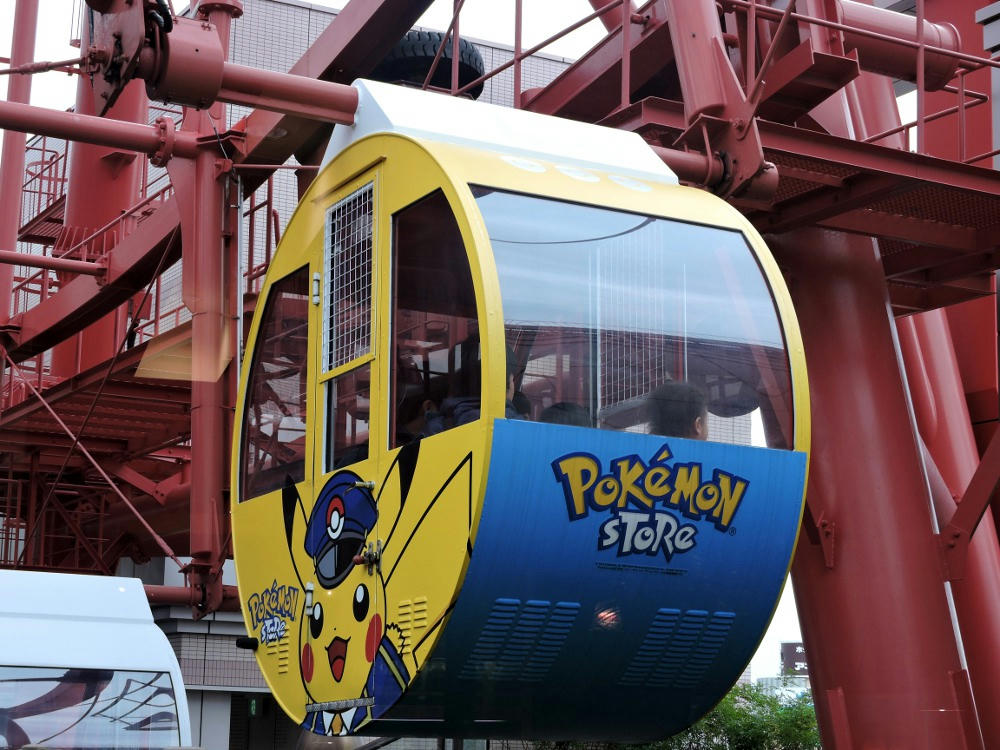 More assorted photos over the last few days. First, I was up on the top floor of the Amu Plaza department store, near the entrance point for the Ferris wheel, and I figured I might as well take pictures of two of the specially painted cars. Pokemon, and the Amu Plaza Christmas car.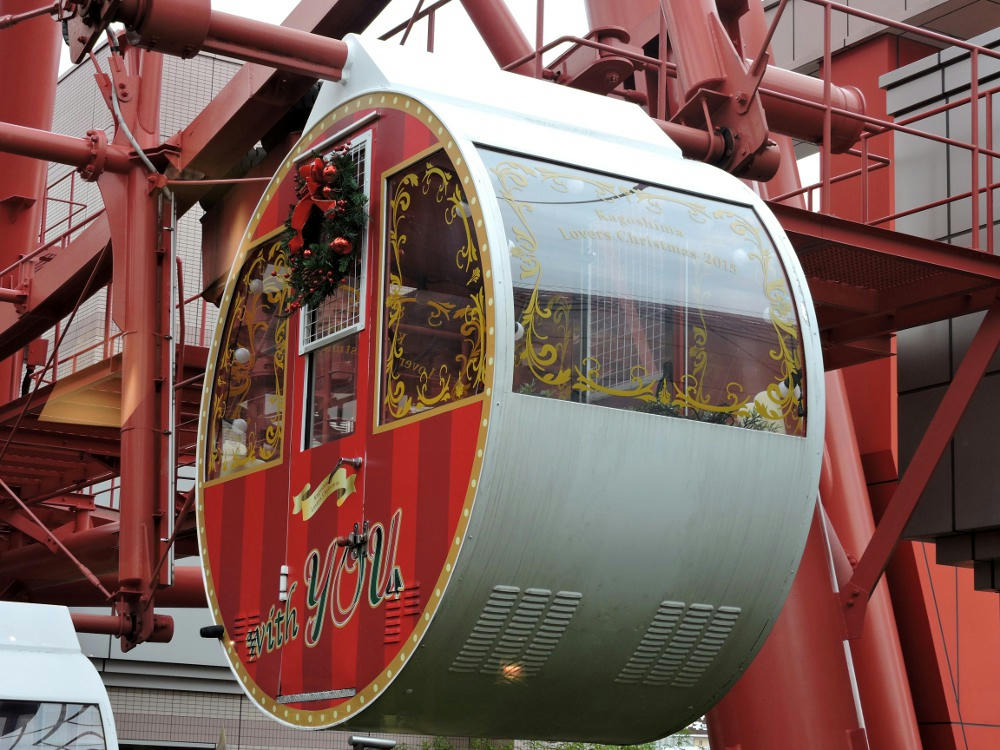 I assume the interiors are done up to match the exteriors.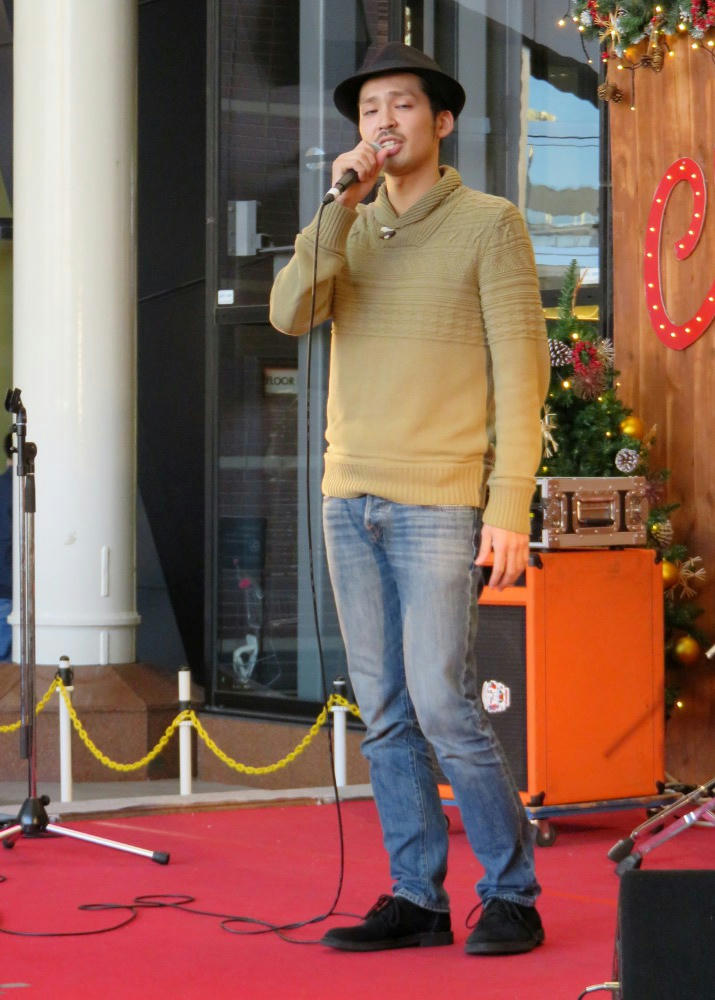 I had a class at 2:30 on Monday, and when that ended I went up to Amu Plaza to catch the 4 PM set. I don't know how to pronounce his name (鮫島 成彬). I think it's something like Seihin Samejima. I can't find a homepage for him, just a Twitter account. He was doing soft ballads (he sang well) so I went into the department store for free sample coffee.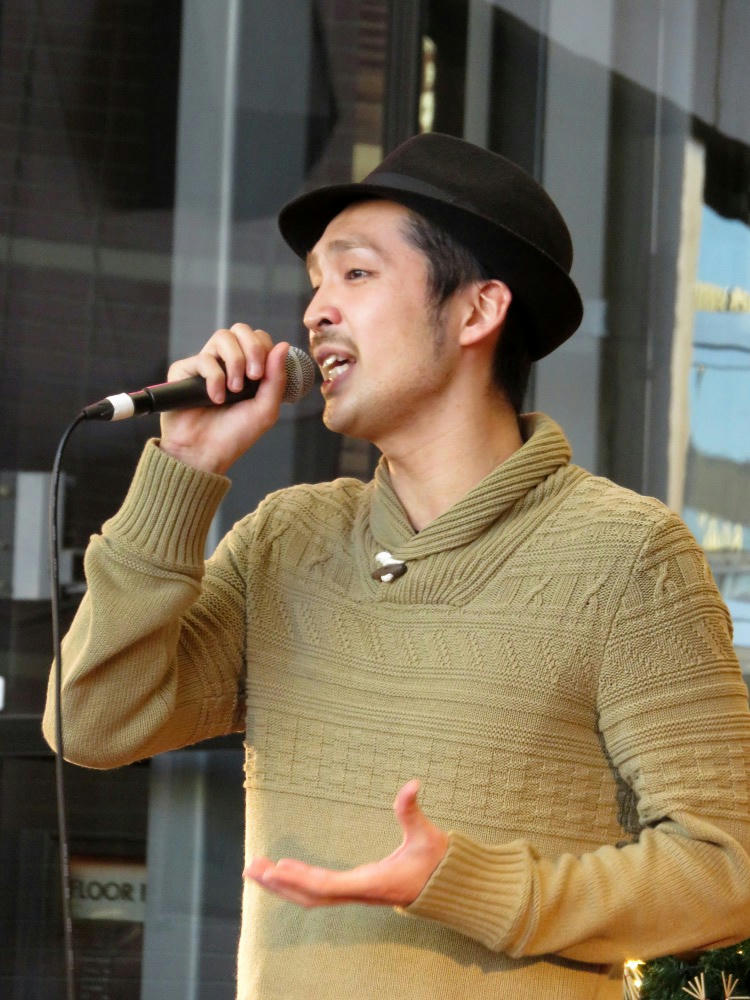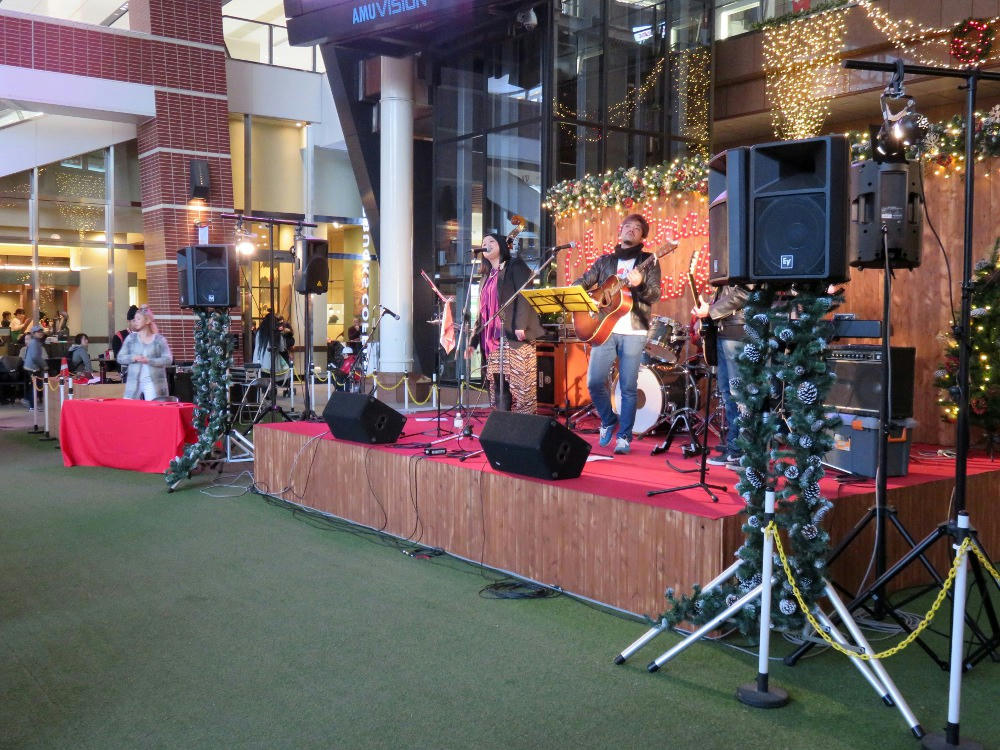 Sun7Go got on stage at 5 PM. They describe themselves as a "no genre band," but they were just doing light pop and folk songs, so I returned home for dinner. Again, no website pages found.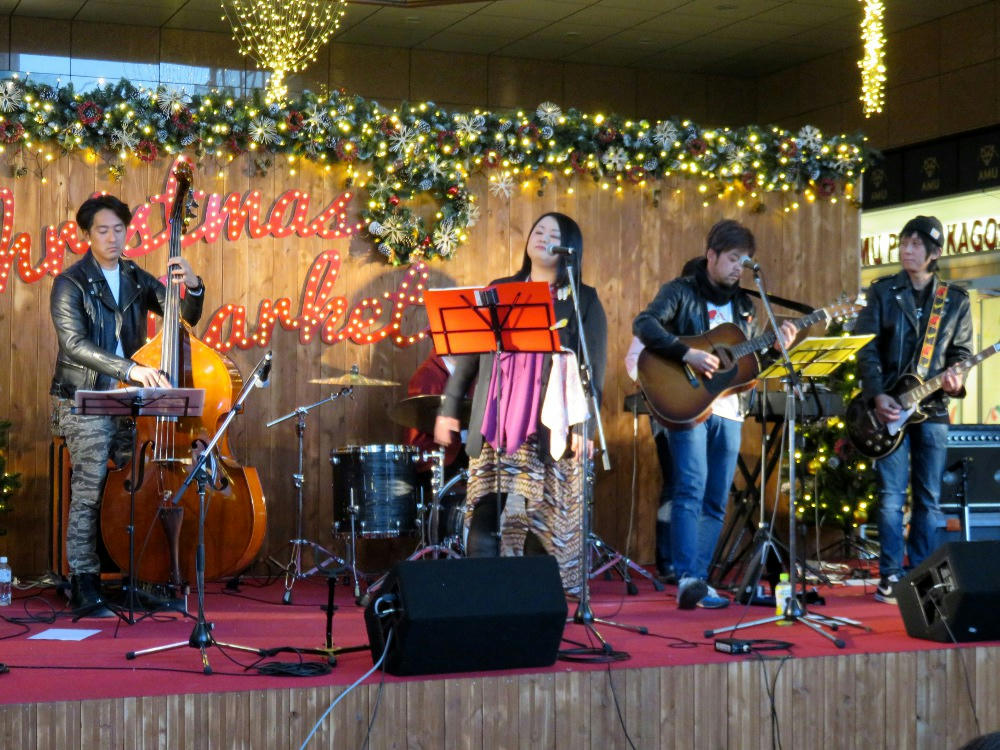 I couldn't get back up after dinner, so I stayed home for the rest of the night.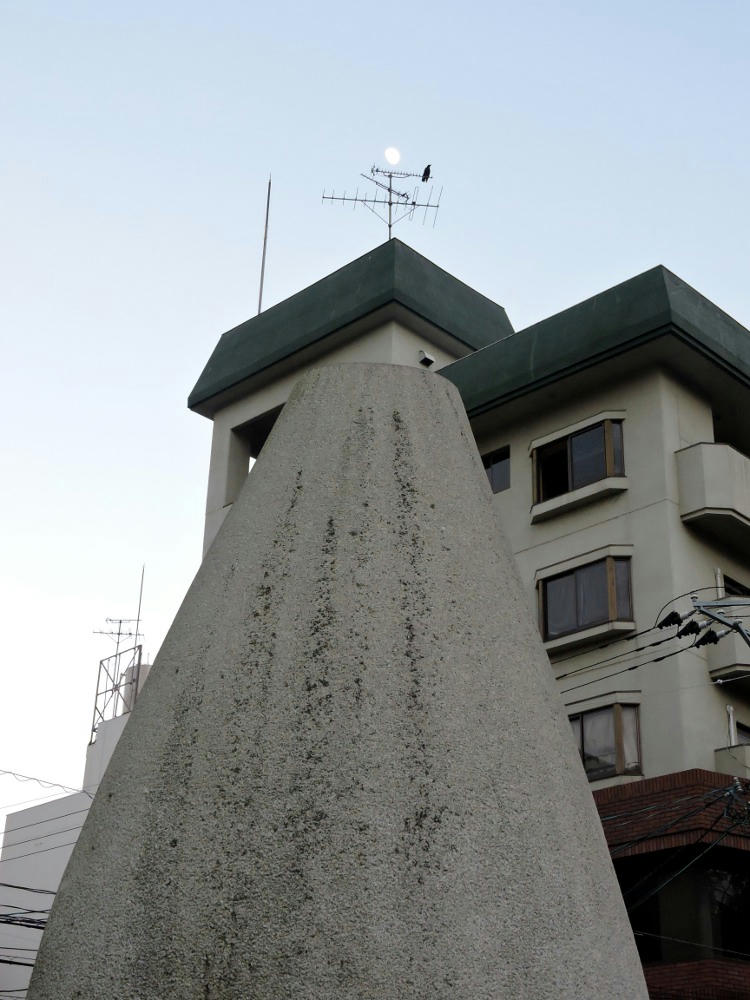 On the way home, I saw this conjunction of a concrete pillar at the edge of a park by the Kotsuki river, an apartment building, the crow on the TV antenna, and the moon.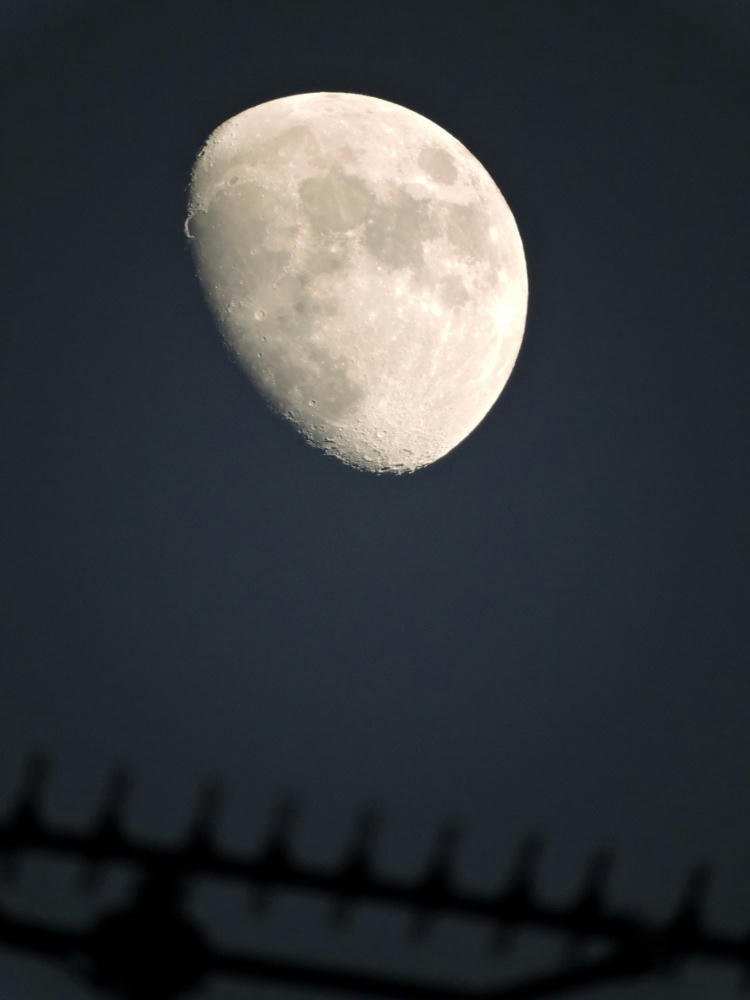 I hesitated on pulling the big camera out of my backpack, but in the end I tried getting artsy. I've got exposure dialed down, which is why the sky looks so much darker here.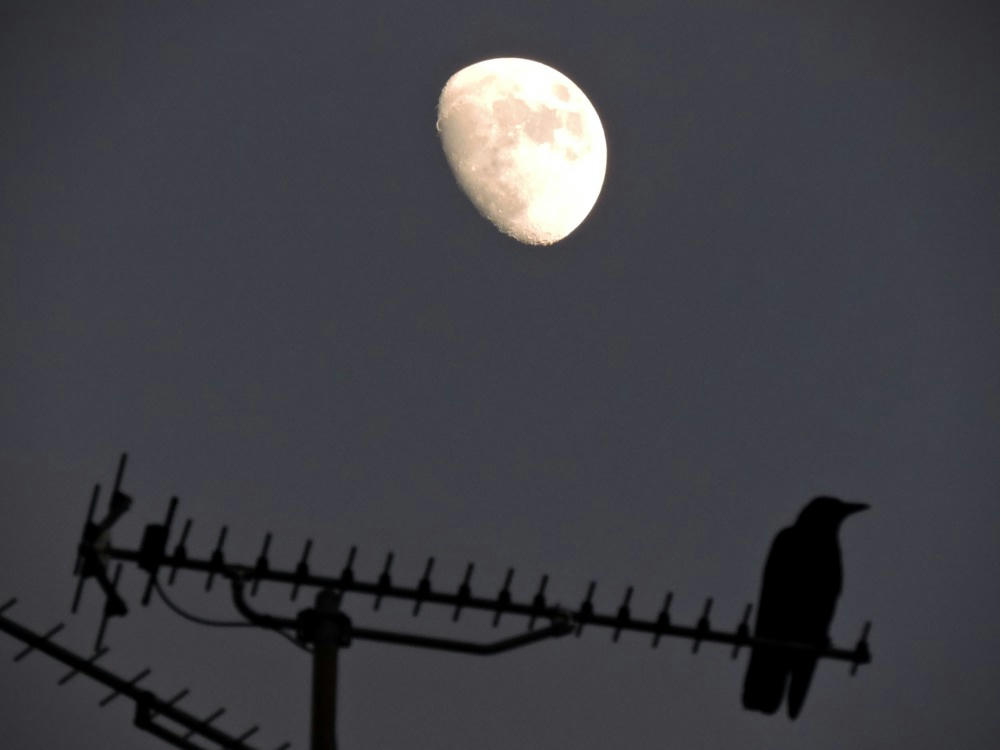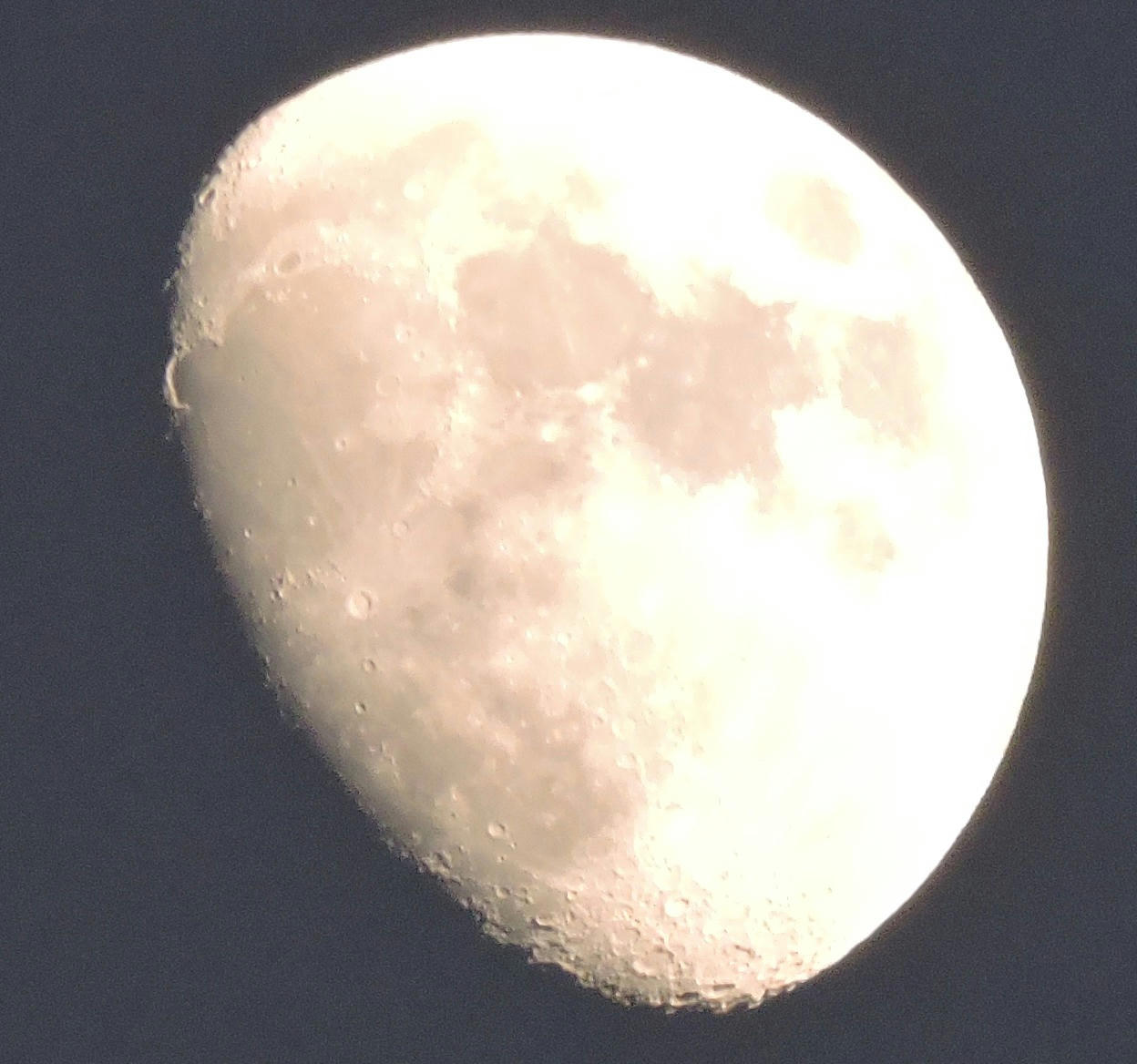 Actually, I'm surprised at how much contrast there is on the craters near the shadow line. I should have taken a couple extra shots at max zoom of just the moon.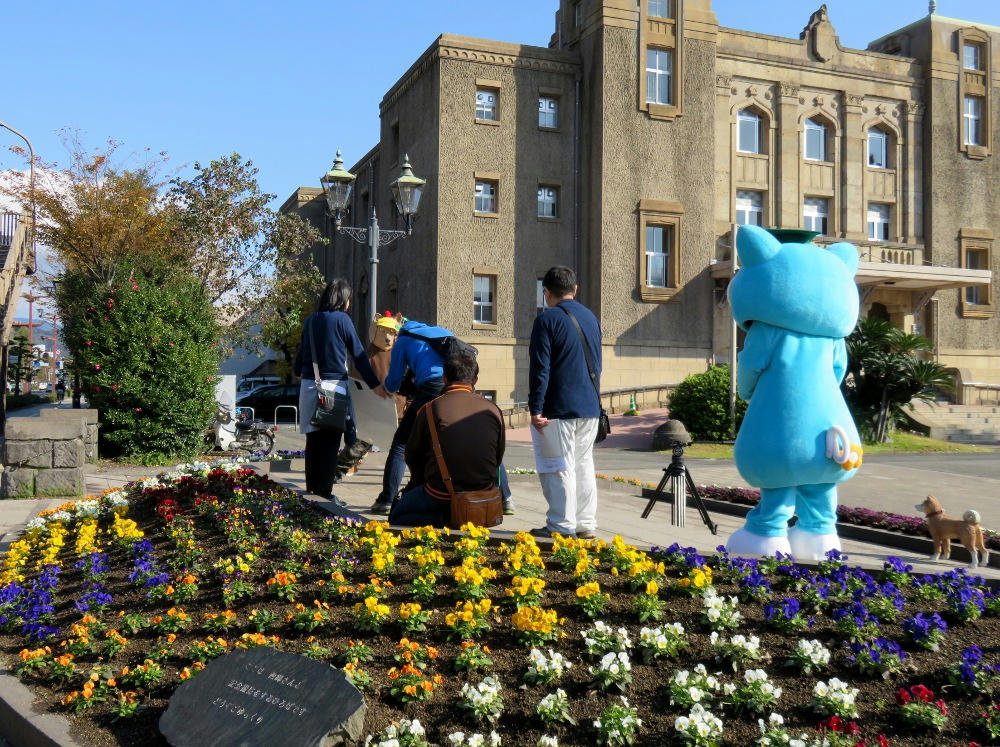 Tuesday morning I had an early lesson. As I walked by Hozan Hall, next to Central Park, I happened across some kind of a photo shoot.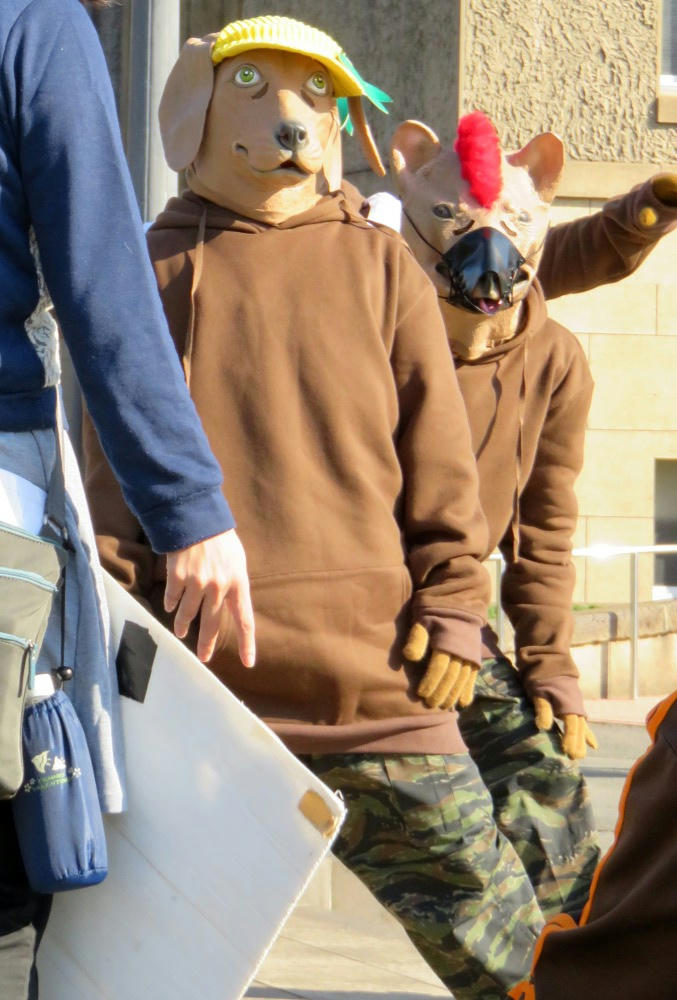 Rock bands where the members wear animal masks seem to be gaining popularity, so maybe that's what this is.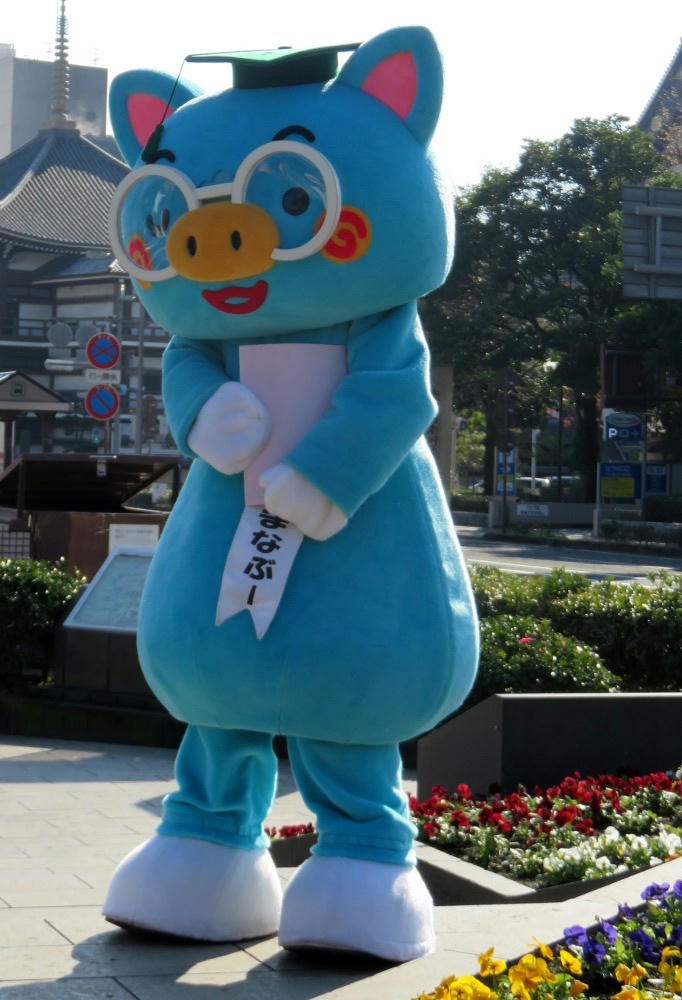 Although, I'm not sure why Manabu (Study Pig), one of the local mascots, was part of the shoot...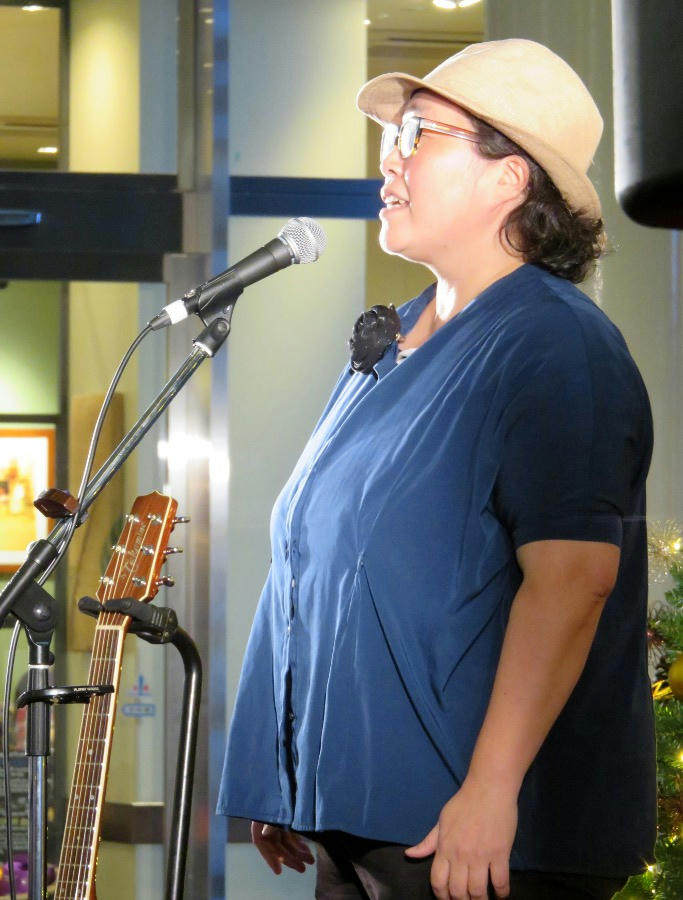 I had classes and shopping on Tuesday, so I could only get to Amu Plaza at 7 PM, when
Sakura Togo
was starting up. She's a very good vocalist and guitarist. Her first piece was a purely vocal rendition of Silent Night. Then she went into a pop folk song. Again, not my kind of music, so I went home for the night to work on producing video DVD-ROMs that I want to give Bon DX on Thursday.