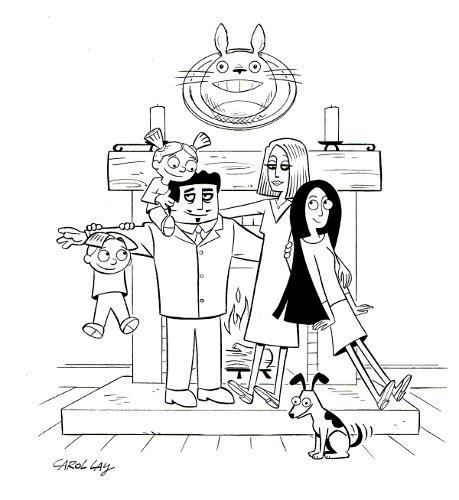 I received a lot of very nice things for Christmas this year (thank you, everyone!) What I want to talk about right now, though, is the commission from
Carol Lay
. Carol has been producing independent comics for quite a while, and has done work on the Simpsons comics, and stuff for
MAD
magazine and Kitchen Sink. Currently, she has a page on GoComics
(Lay Lines)
, where she's rerunning her
Story Minutes
, as well as debuting a new series called "
Murderville
". Because there are so many threads going on with
Lay Lines
, I decided to help her out by compiling an
index of links
to the starting pages of the longer stories, and to the individual
Story Minutes
. She's a very talented artist and storyteller, and I like her stuff.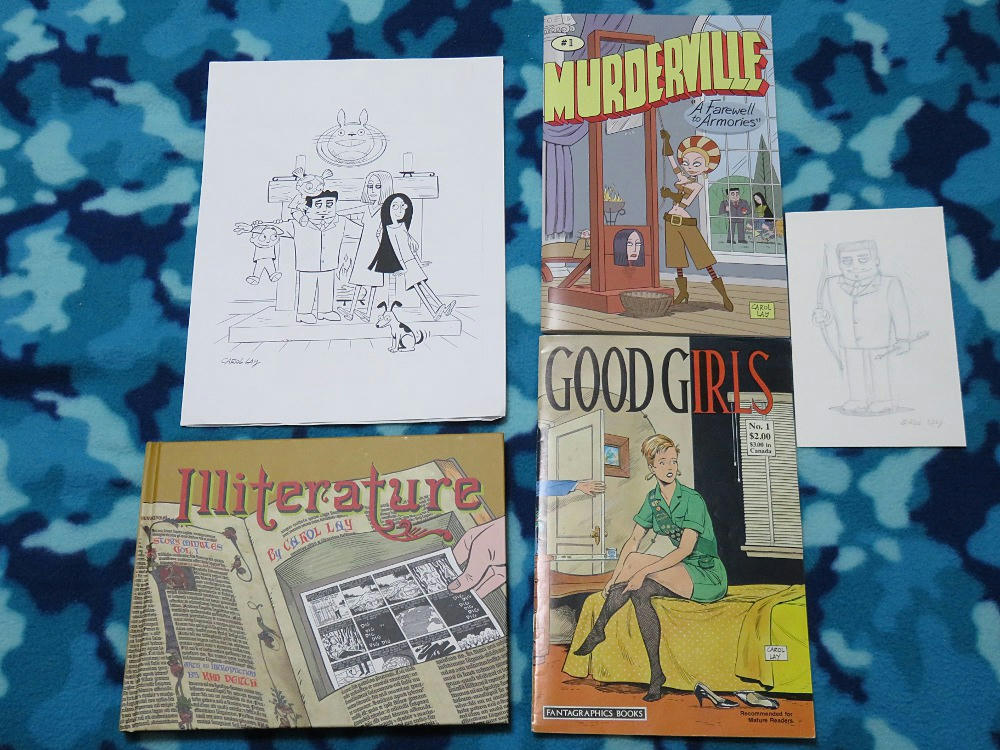 Lately, I've been requesting commissions from different artists for my birthday and for Christmas (Greg Cravens, Rich Powell, Matt Howarth, Gav Gnatovich) and this time I'd initially trying asking Dave Kellett (Sheldon, Drive) for something, but he turned me down, saying he doesn't accept commissions. I then turned to Carol, who said the same thing. I mentioned that what I wanted was a family portrait of the Scazzos from
Murderville
, and that she was happy to do. She also volunteered to personalize the artwork by mounting the head of a Totoro over the fireplace, which I think is a nice twist. Additionally, she tossed in copies of
Murderville #2
,
Illiterature
(the first volume of the collected
Story Minutes
) and issue #1 of
Good Girls
. LOTS of great stuff here. I even received a pencil sketch of an early version of Leo Scazzo (tentatively dated 2012) which is mucho cool.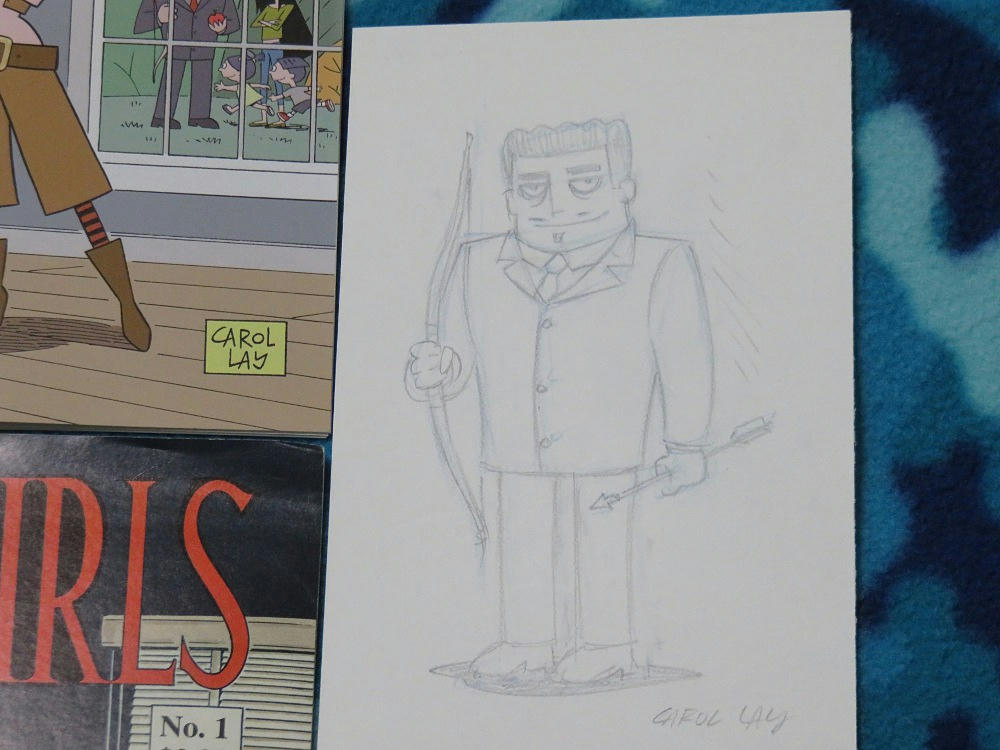 Overall, I'm extremely pleased with the artwork in this bundle, and I highly recommend anything by Carol that you can get your hands on.