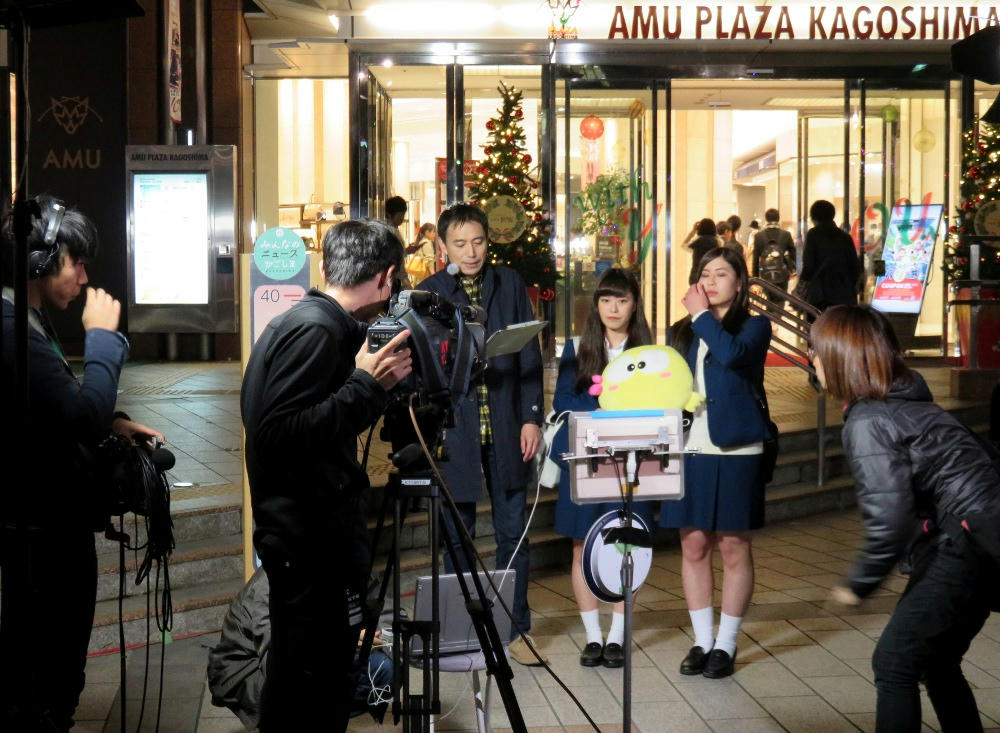 I've really wanted to find a schedule for the events running at Amu Plaza for their Christmas Market. Since there isn't one, I've been walking up to the main train station in the evenings to see what's going on at any given moment. On Friday, I was able to finish classes at 3 PM, and I got to Amu Plaza around 4. At that time, all of the booths were locked up tight and security guards were patrolling the roped off seating area. So I returned home to work on the computer for a while. I needed to do a little food shopping before dinner, and I headed back out at 6. This time, the booths were open, but there was nothing on stage except the MC, who was shilling for the food booths. Out front though, a KTS TV crew had set up and one of the local announcers was preparing for a pitch to get audience members to donate money for something. The sign behind the camera man is one of those typical "thermometer gauges" used to mark how much money they've amassed, but I can't tell just by looking at it what the money is to be used for.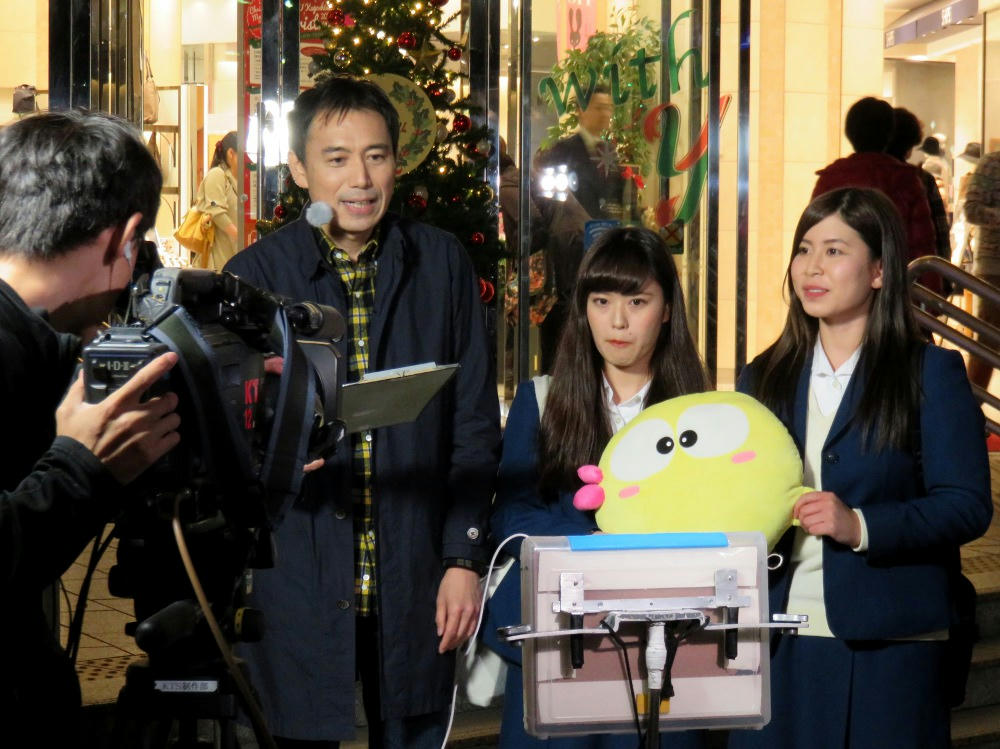 Based on the uniforms, I'd guess that the 2 girls are in high school. They're holding KTS "stupid bird" mascot.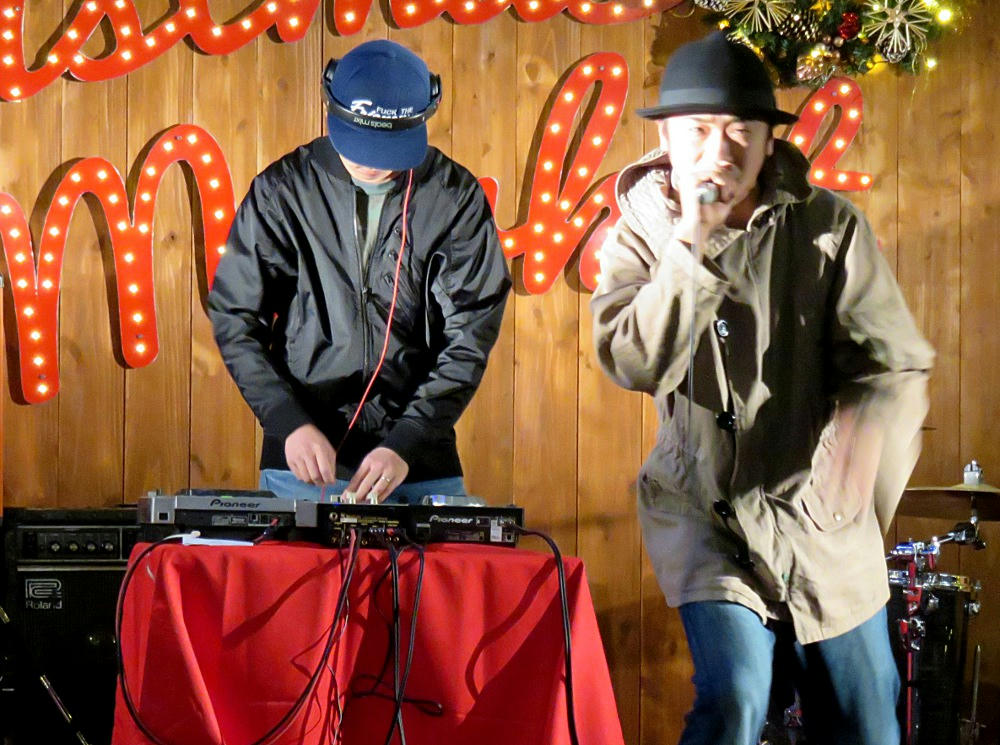 Eventually, a rapper/DJ duo got up on stage and started playing. The rapper was really all about the pose, but his rhymes were typically weak (the Japanese language is not designed for rhyming). I don't really care for rap as a whole anyway, and Japanese rap has always struck me as being just plain silly. I wasn't planning on sticking around much longer, when I ran into one of the guys that usually hangs around these kinds of events to do his interpretation of dancing (the same guy that introduced me to Kodai a few weeks ago). We said "hi" to each other, then he looked at the rapper in disgust, and walked off. I got myself some mulled wine from one of the booths (400 yen for an 8-ounce cup). The spices in the wine were a bit off, but it wasn't that bad. Then I returned home for dinner, and to work on the computer again. At some point, I'm going to at a live event that has music I want to record for youtube...