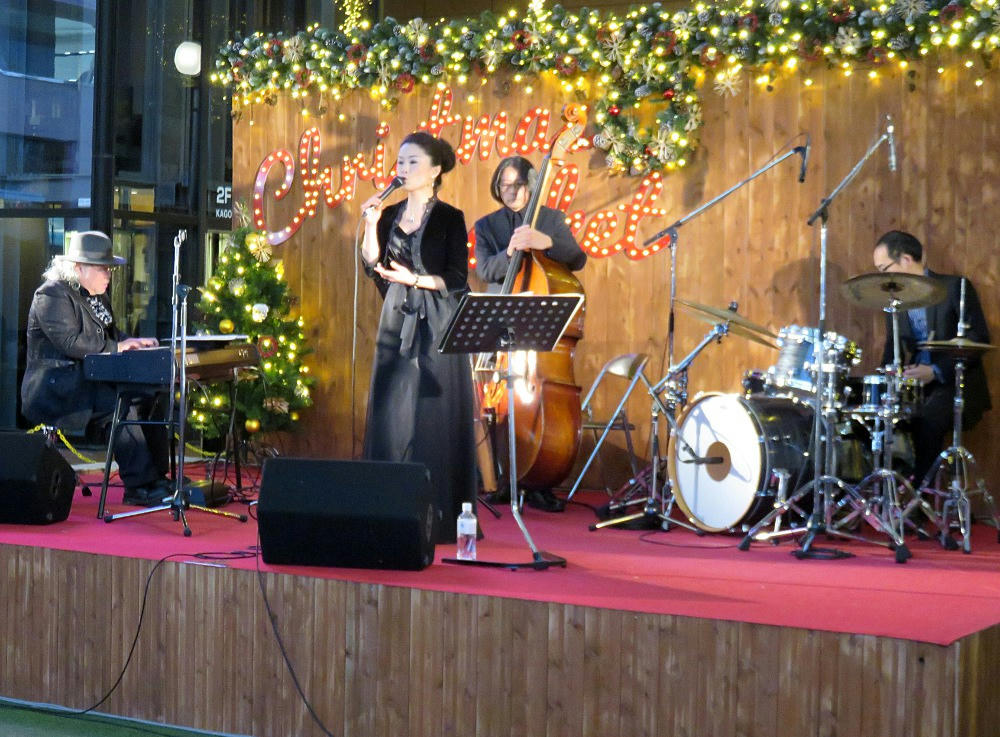 As mentioned in the previous post, I had to teach two lessons in the middle of the afternoon on the 25th, and then the initial plan was to have dinner outside and follow that with a city bus ride to look at the illuminations in the area. Unfortunately, our plans changed and I ended up having to stay home for the night, but we did have a good dinner of udon and a salted ham salad. What this means is that I pretty much missed everything on the final day of the Christmas Market. I did have to go shopping for a few minutes at the Plaza around 5 PM, which gave me time to take a couple pictures of the act then on the stage - the Tajima Trio again. The lead singer was doing kind of a solo with a piano accompaniment, while the rest of the band just waited and listened along. I didn't feel like I was missing much at that point.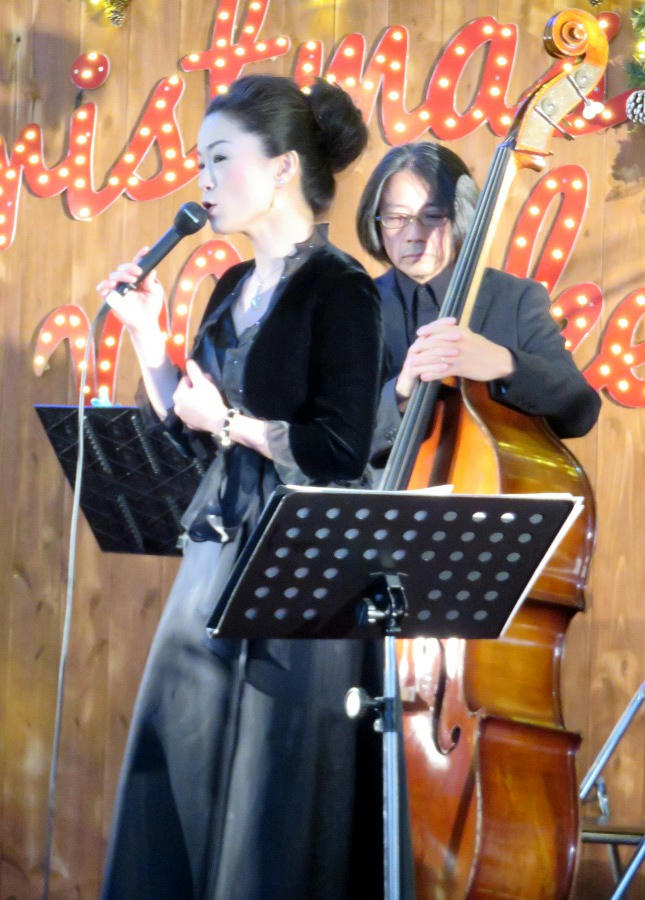 On the 24th, I had a chance to talk to Bon, of Bon DX, and I gave him the DVD-ROMs I'd burned with the photos from the show on the 20th, and masters of the videos I've uploaded to youtube. I also gave him a SKA Brewing sticker (since the band plays ska music). He quickly ran into the support tent, and came back out with a CD, saying it was a Christmas present. The CD is a compilation of music from ska and reggae bands all across Kyushu. There's 66 minutes worth of songs, and I'm only 5 songs in so far. Good stuff.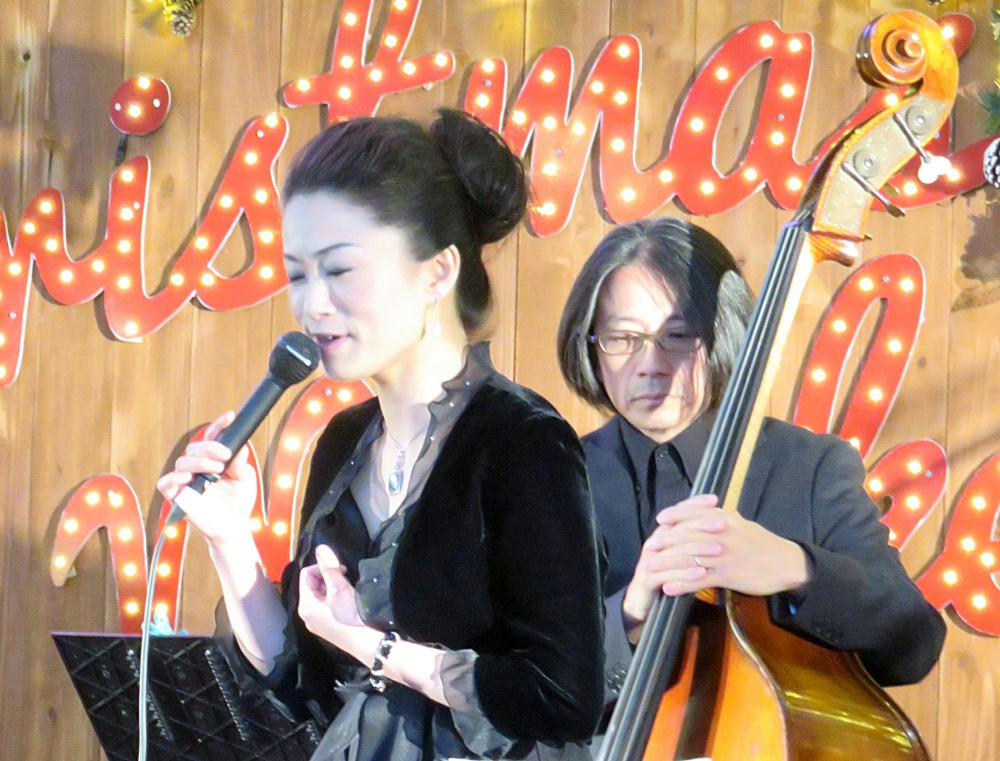 Also on the 24th, Dion dropped by to watch Bon DX at 4 PM, and he took a selfie with me, which he emailed a day later. He had two more sets on the 25th, at 7 and 8 PM, and I really do regret not being able to watch them. Sigh. Oh well.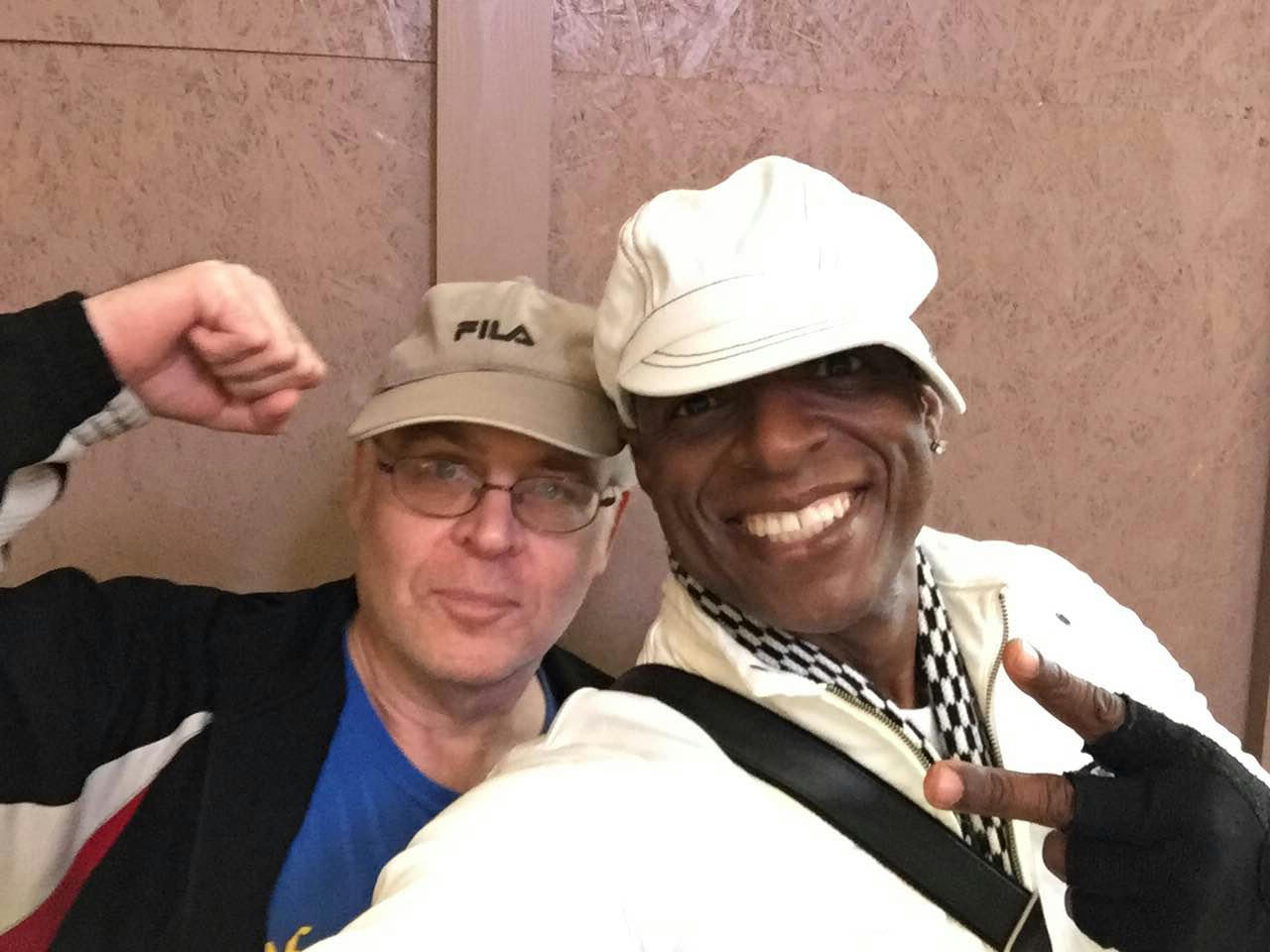 I took 1 hour of video with Bon DX on the 24th, and about 10 photos, and burned that to DVD-ROMs again. Bon has a show on Myu FM radio on Wednesday nights, so I contacted Yuki Arima (the person that did my radio interview) about being able to drop the disks off at the station for her to give to Bon. Given the holiday period lasts until the first week of January, I'm not sure when I'll be able to do that. We'll see. So far, no comments back from Bon or the rest of the band on the DVDs I'd given them last week. This may be a sign that I need to back off a bit...