Another capsule ball figurine. "Jama Neko" translates as "cats that get in the way". I.e. - cats that like to crawl onto your keyboard while you're working.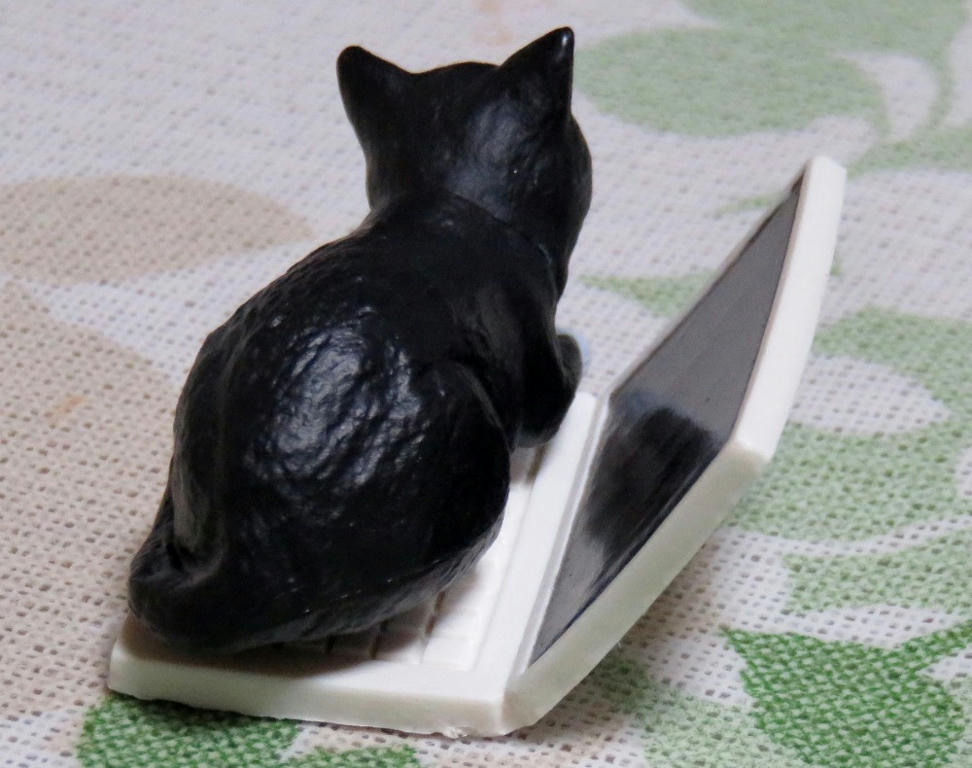 The cat is about an inch long. The keyboard is about 3/4" wide.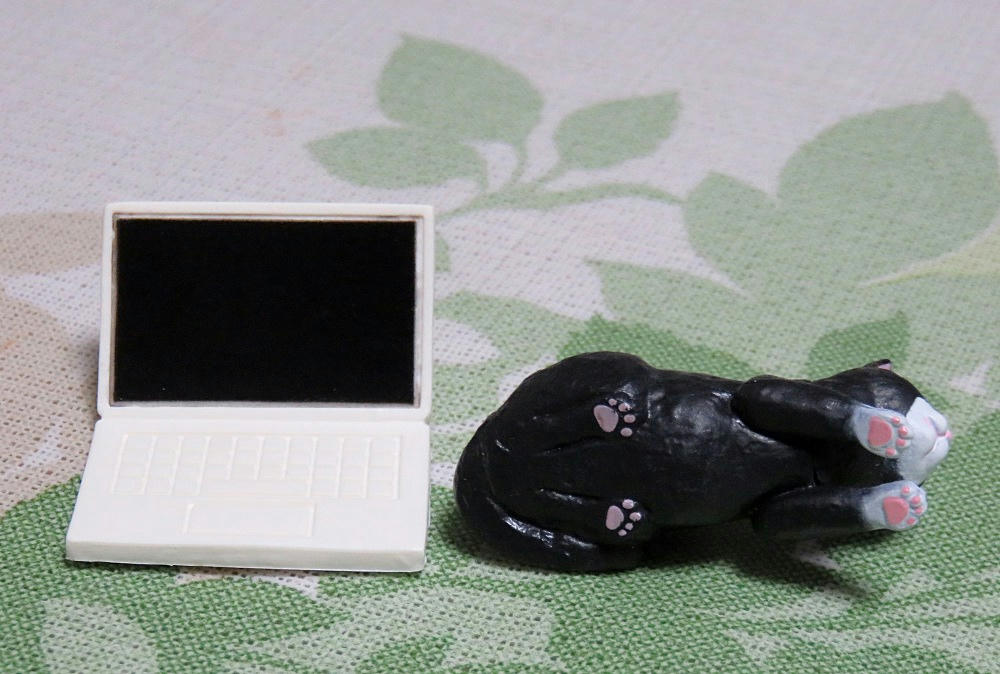 There are 8 figures in the series, 4 that sleep on the full keyboard, and 4 that are half on the keyboard staring at the monitor. There are 5 different cats (Sabatora, Shiro, Kuro, Gray and Mike), but Kuro, Gray and Mike have coloration variations (white or black paws, or brown tail tips). Mine is Kuro (Blackie), with white mittens.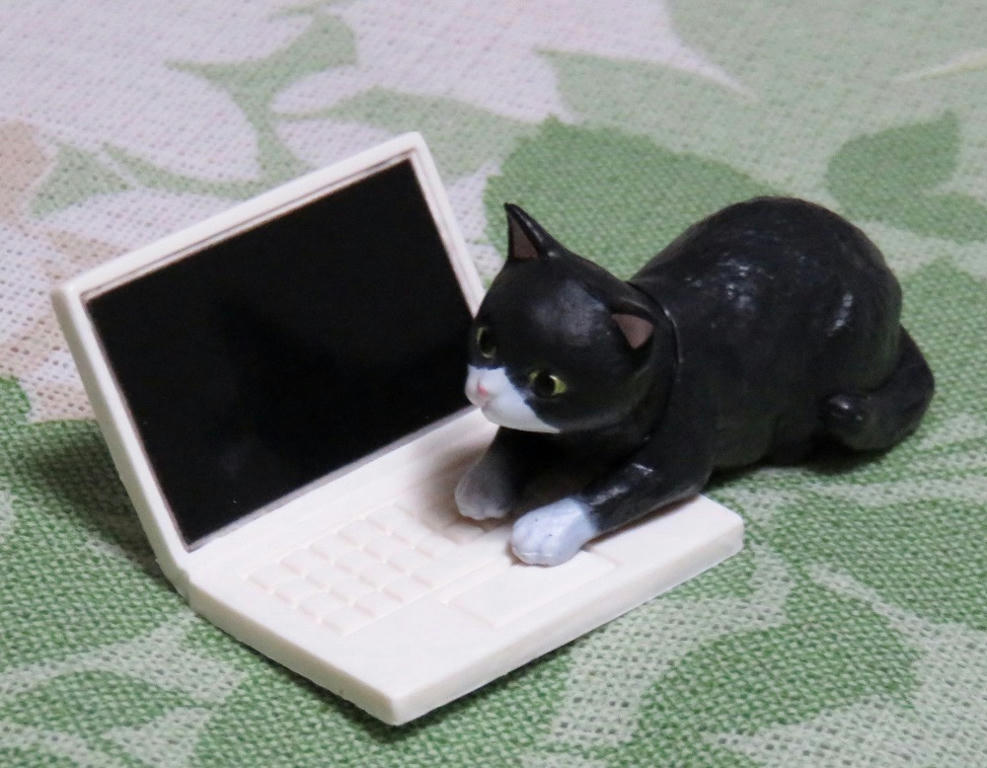 The molding of the body is a bit off, making it look lumpy rather than furry, but I like the paint jobs on the feet and face.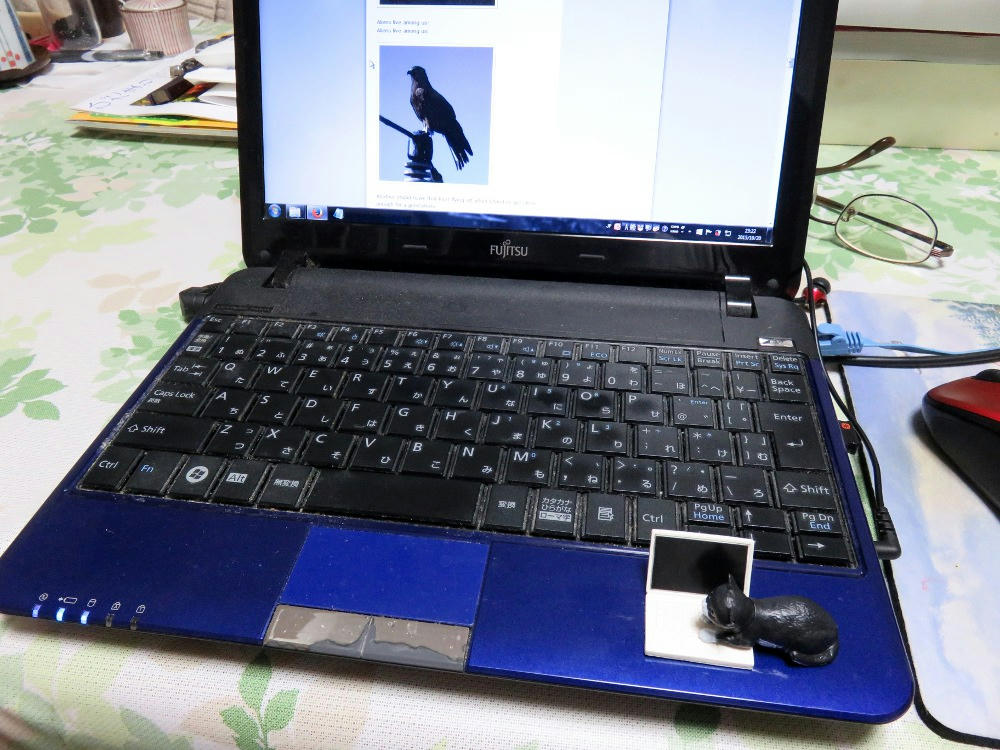 I put Kuro on my laptop when I close the cover to go outside during the day.