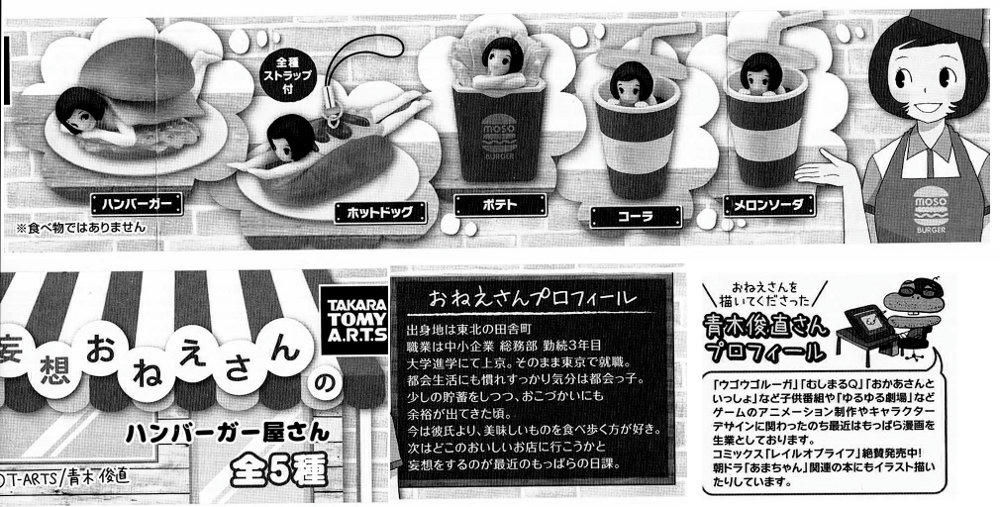 The capsule ball dispensers continue to get weirder and weirder. This time we have "Hamburger Shop", with a young woman that likes dressing up as fast food. These are cell phone straps, and are about 1" tall.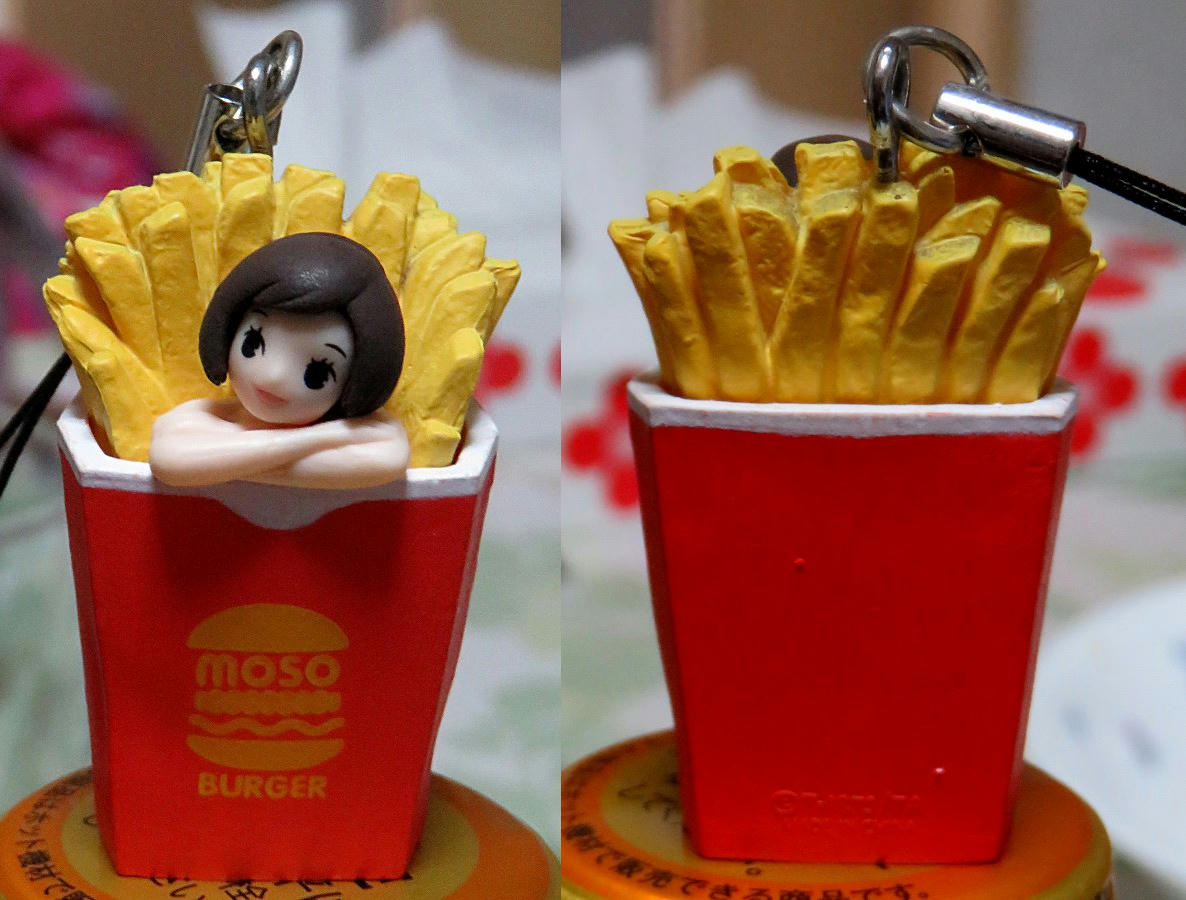 Onee-san (Older Sister) Profile:
"Born in the countryside in the Tohoku region. She studied small and medium-size business general affairs for 3 years before coming to Tokyo to continue with her education. She then found employment there. She's fit in so well that she's become a "city girl". She's been able to slowly put money away into savings. At the moment, rather than looking for a boyfriend, she prefers trying out new restaurants and searching for delicious food. Her main focus is on trying to decide which food shop to visit next."
Profile for Toshinao Aoki, Onee-san artist
"Has worked on the "Ugougo Ruuga", "Mushimaru Q" and Okaasan to Ishou" (With Mama) children's TV anime series as a character designer, as well as on the game animation for "Yuru Yuru Theater." More recently, he's focused solely on drawing manga. "Rail of Life" is on sale and has received high praise! He's also drawn the illustrations for the book tie-in to the morning TV drama "Ama-chan"."