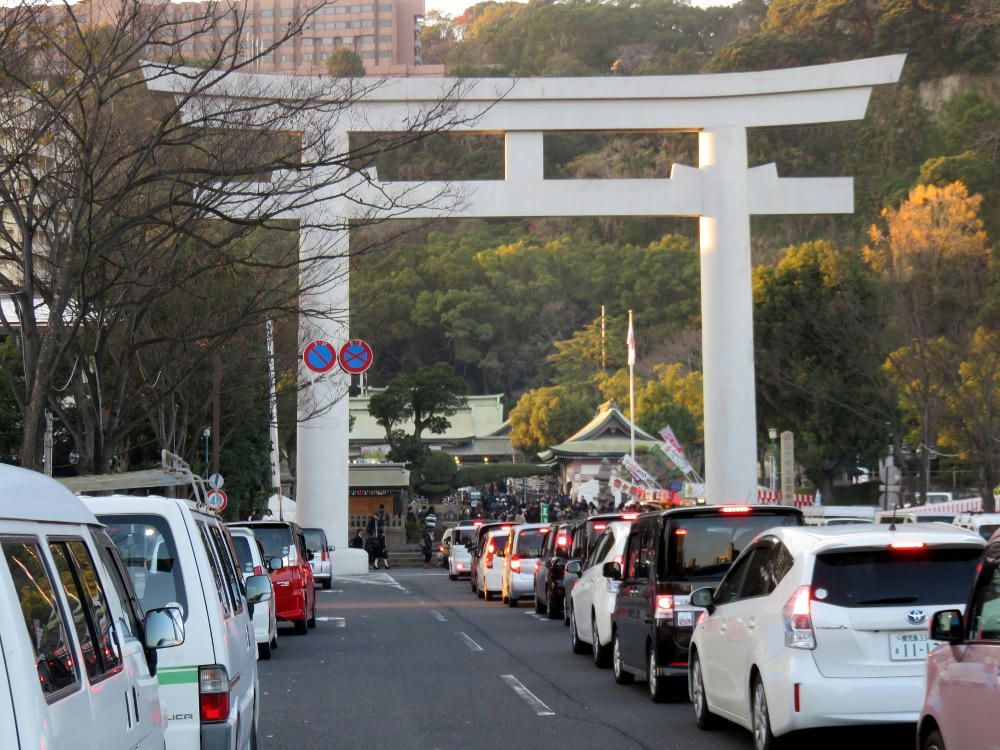 Wow. It feels like only 12 months since we last did this. How time flies like having fun.
Hatsumode - the Japanese tradition of the first shrine visit for the new year to pray for health, happiness and success.
Here, we've got cars backed up looking for parking next to Terukuni Shrine at 4 PM.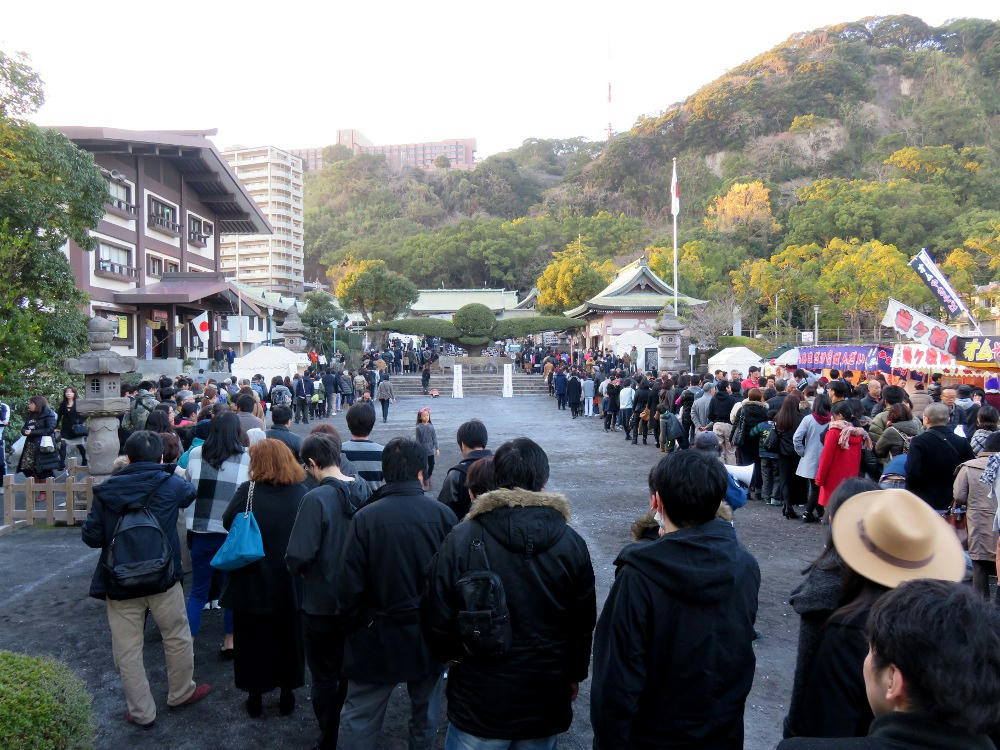 The actual lines of people waiting to get to the main shrine grounds.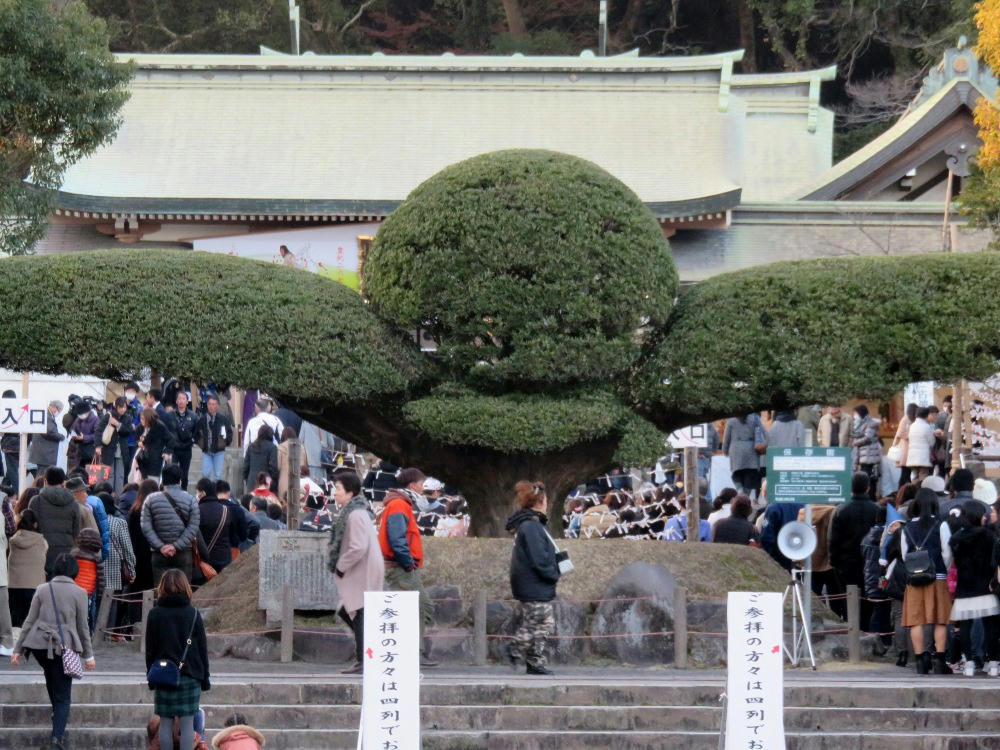 Which are on the other side of the tree. Then it's another 50-100 feet to get to the prayer area inside the grounds.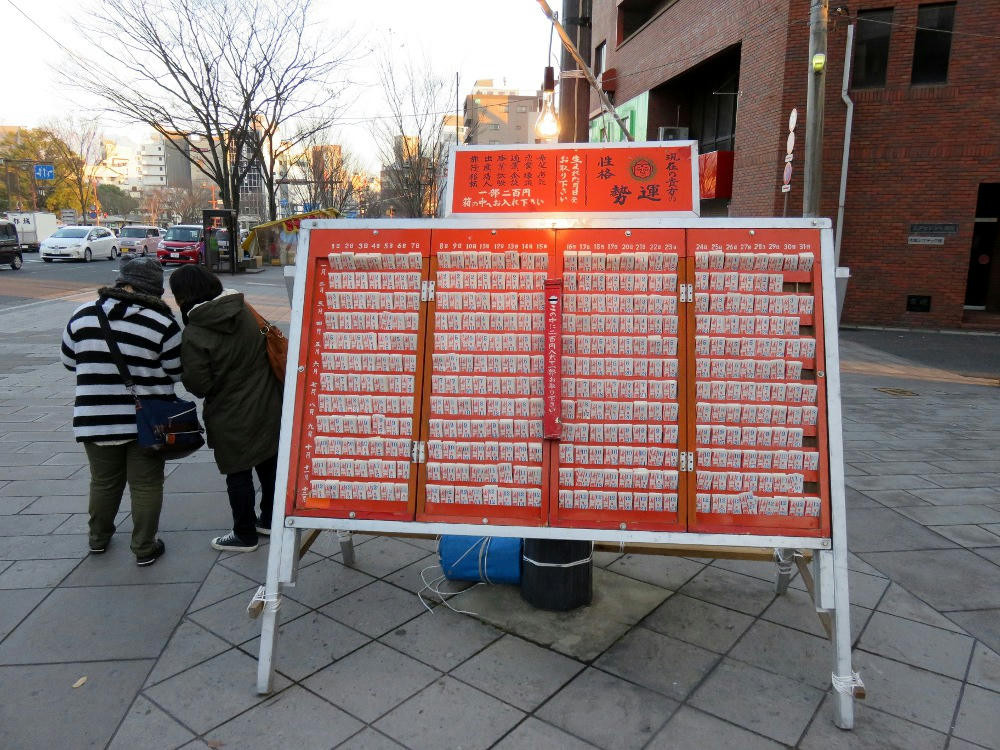 Outside, there's a fortune dispenser that works on the honor system. You put 100 yen into the cash box in the middle of the display and take one fortune of your choice. Mine read "Future fuzzy, try again later."
Most shops are either closed for the next 3 days, or close early. Here we have the Kagoshima local products store, and the traditional bamboo rope and orange trimmings over the doorway.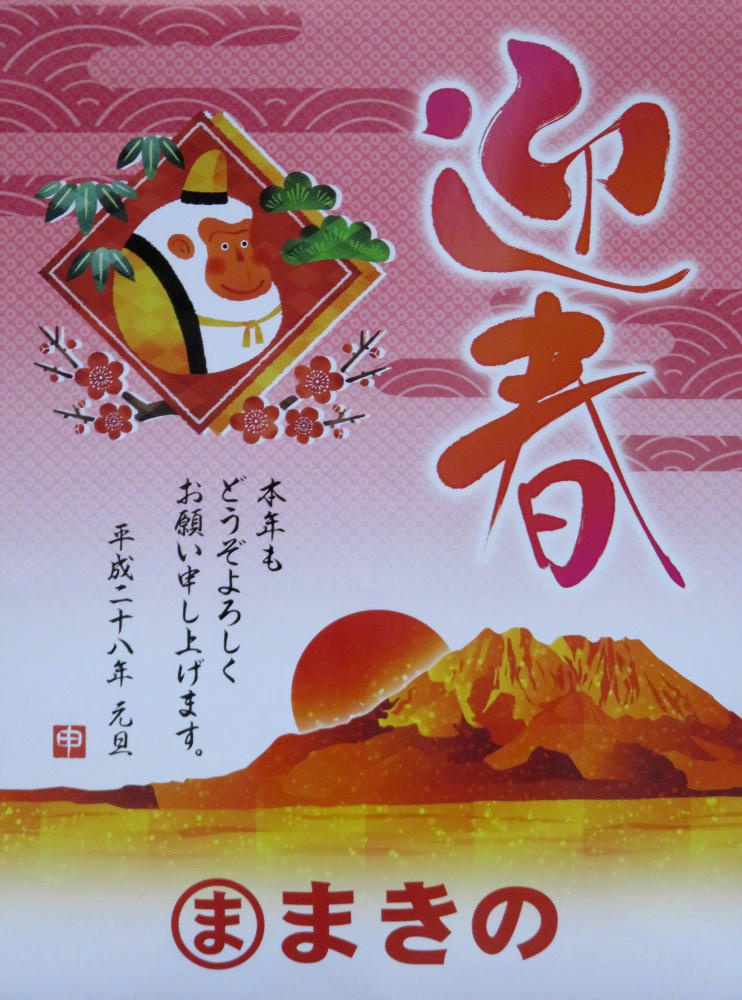 Makino, a do-it-yourself sewing supplies company has the next character in the Chinese lunar calendar, the Money, telling customers "Thank you, and please come back next year."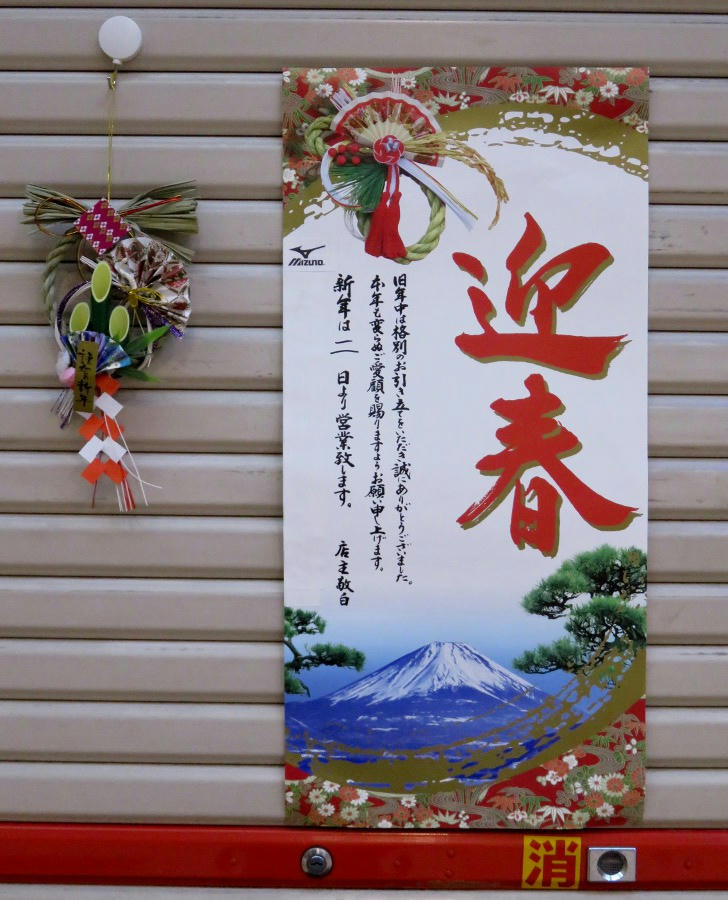 (Another store front with New Year's decorations.)
I'm uploading this blog entry early because I'm intending to catch the 4:50 AM train to Ibuski. From there, I have to transfer to a second train heading to Kaimon Dake (Mount Kaimon). Kaimon is called the "Mount Fuji of Kyushu", and is 900 meters tall (3,000 feet). It has a hiking trail which is a bit unpolished in some places, and I'm not sure if I'm the only one that's going to be on the route tomorrow. Thing is, there are only 4-5 trains to and from Ibuski per day, and if I want to do the climb in daylight, I'm pretty much forced to take the first train down there. If everything goes well, I'll post the next blog entry on Sunday my time.