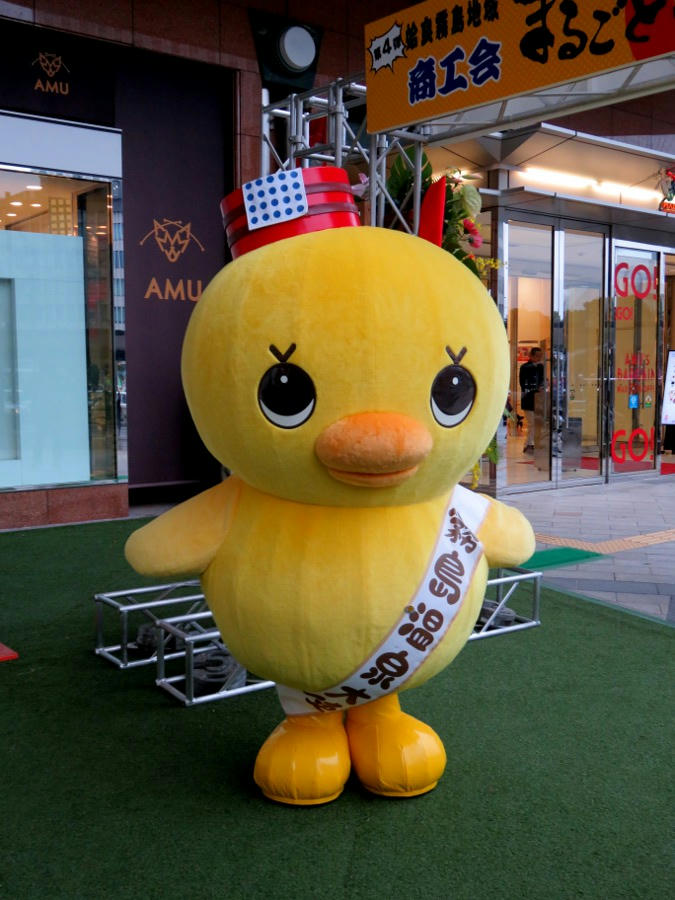 Monday was a holiday - Coming of Age Day. This is generally when young people dress up in kimono or hakata and visit shrines, as well as have celebrations for turning 20 in the past year. I saw a few women in very fancy kimono on Sunday, but nothing the day after (which may in part have been because it was raining for most of Monday). Anyway, the local products and produce event at Amu Plaza was scheduled to run from the 9th to the 11th, and there was something I kind of wanted to check out, at a minimum just for taking a couple photos for the blog.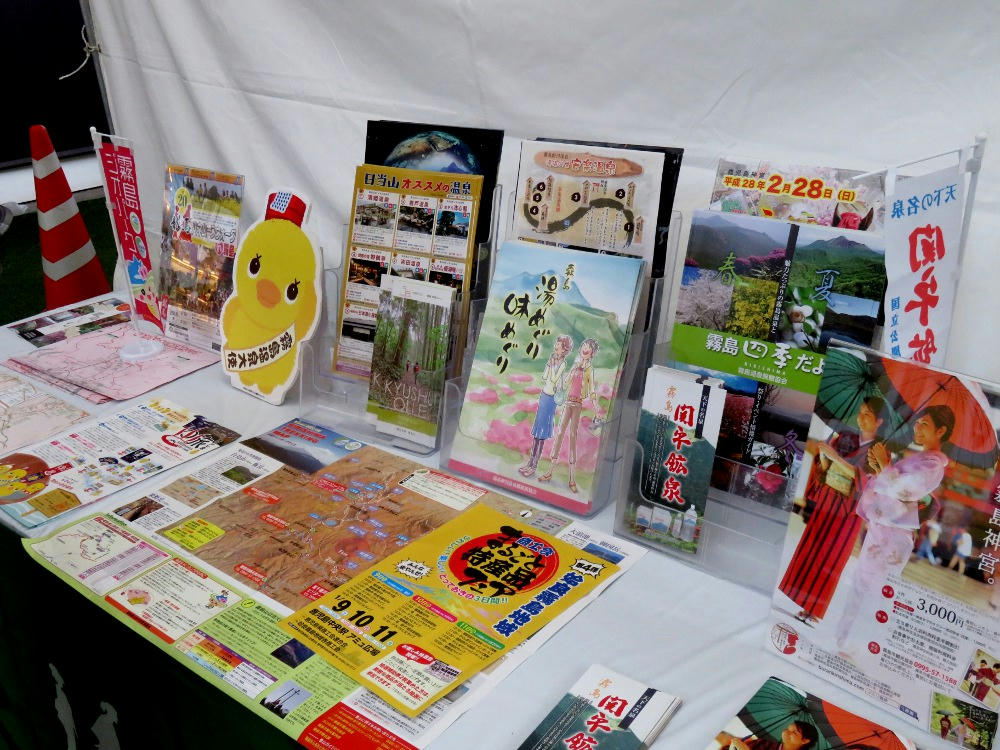 (Note the picture of the ducky on the table here. Do you have things like this in your town?)
The main emphasis this time was on Kirishima, and the Kirishima rubber yellow ducky was out to promote all of the hot spring spas in the area (hence the wooden bucket and towel on his head). I didn't get out of the apartment until 3:15 PM, thinking that the stage show I wanted was a jazz group playing at 3:30 and 4:30. But, when I arrived I discovered that I had the schedule completely wrong. The jazz group had been in the morning, and someone I didn't know was going to be at 2 and 4 PM. Nothing ever happened at 4, so either the act played early at 3, or was canceled due to weather. Regardless, there wasn't anything all day that I had that much interest in, and the ducky mascot would have been the main highlight in any case.
10:30 Yoichi Tajima Jazz Group
11:00 Kirishima Sunshine Girls
12:30 Yoichi Tajima Jazz Group
1 PM Kirishima Sunshine Girls
2 PM Nambu Shiki
4 PM Nambu Shiki
I saw Tajima and his trio backing a different vocalist as part of the Amu Plaza Christmas Market last month, so that turned out not to be a loss. Nothing is coming up for the Sunshine Girls in a Japanese google search, but my first guess is that they're a chorus group that is all over age 60. Then there's
Nambu Shiki
, some kind of traditional folk singer. I don't know if this is his real name, or if it's a stage name. The main hits for this name are for the
Nambu Pistol
, manufactured in 1902 under order by General Kijiro Nambu. Anyway, I'd conflated Tajima's jazz group with Nambu and crossed up the start times. None of the acts here look like anything I'd want to record.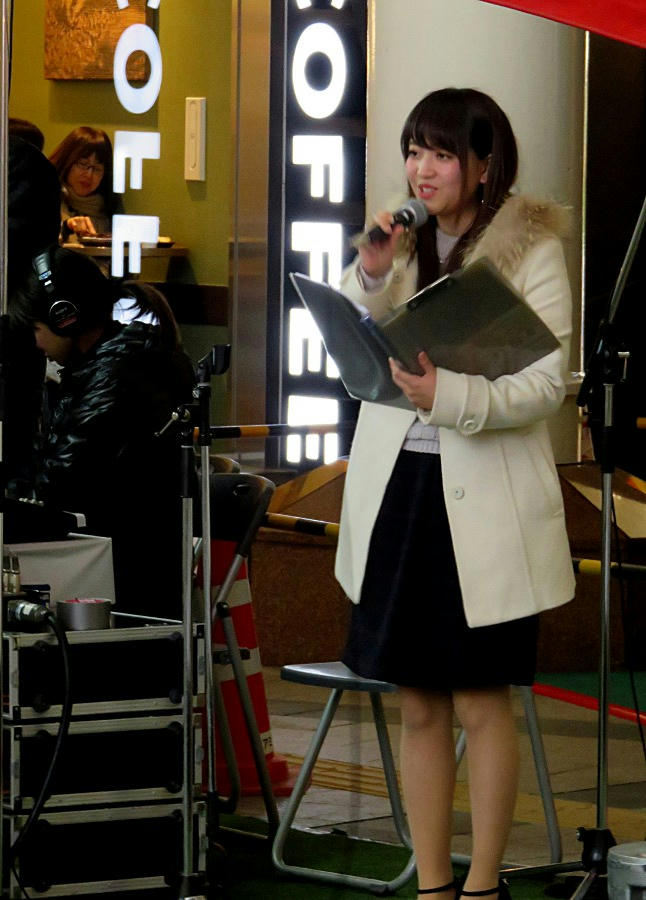 The last item is the MC. On Sunday, it was singer-songwriter Kodai. Monday, it was
Hikari Yamaguchi
, a former member of the Seven Colors local idol group, and now seems to be associated with a restaurant or catering service or something. She wasn't exactly camera shy, but she wasn't making it easy for anyone with a camera to take her photo.
The rest of the week looks quiet, although there might be another Marugoto Fair at Amu Plaza next weekend, but there's no performer list available online right now.