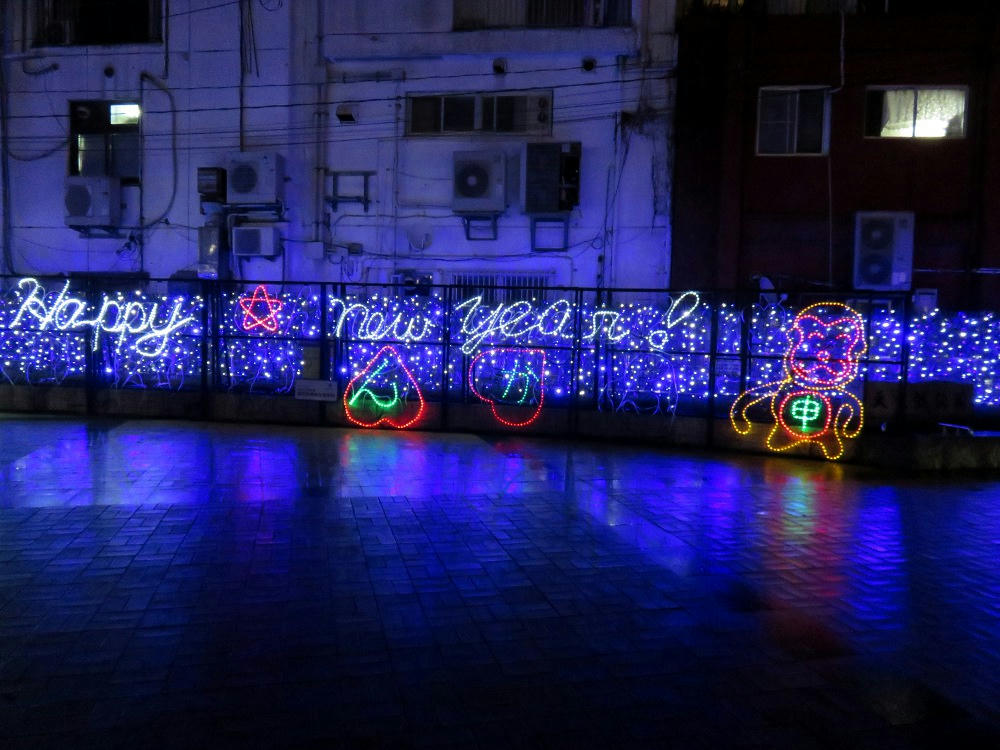 The City of Kagoshima has been advertising their 1 million light illumination event for a couple weeks now, and it just started on Jan. 8th in Tenmonkan Park. The park is about a half-mile from the apartment, on the other side of the Tenmonkan shopping complex. The hours are 5 PM to 10 PM, until Jan. 31.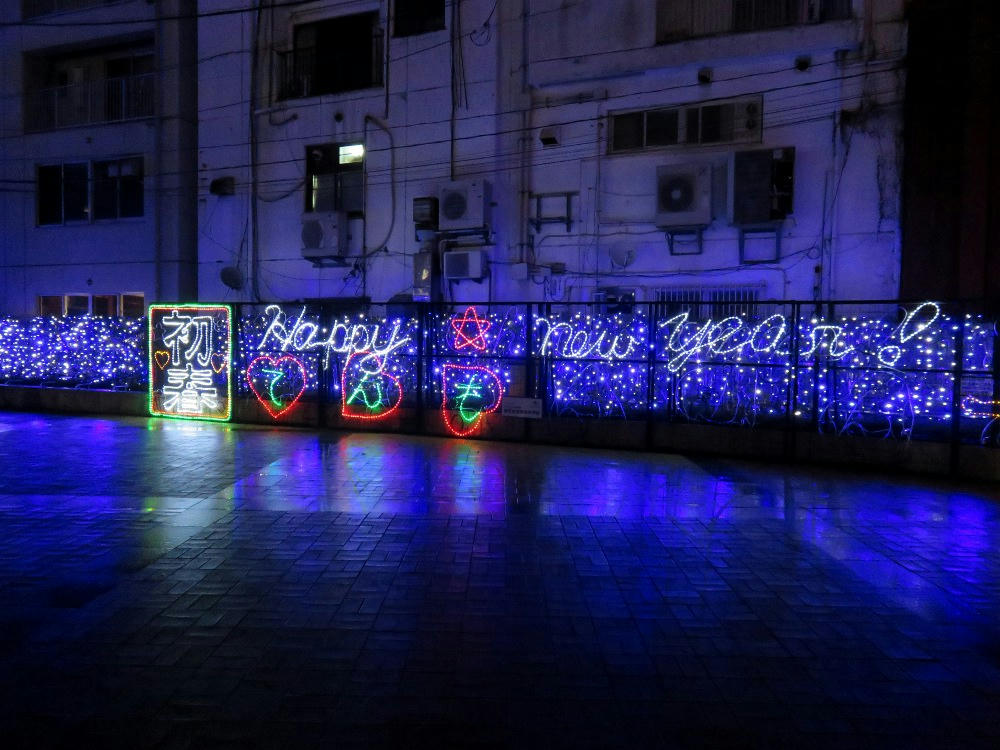 There weren't that many people when I arrived at 8:30 PM, and only one food and beverage stall was open and operating the first day. I assume that things will be a little more lively Saturday and Sunday.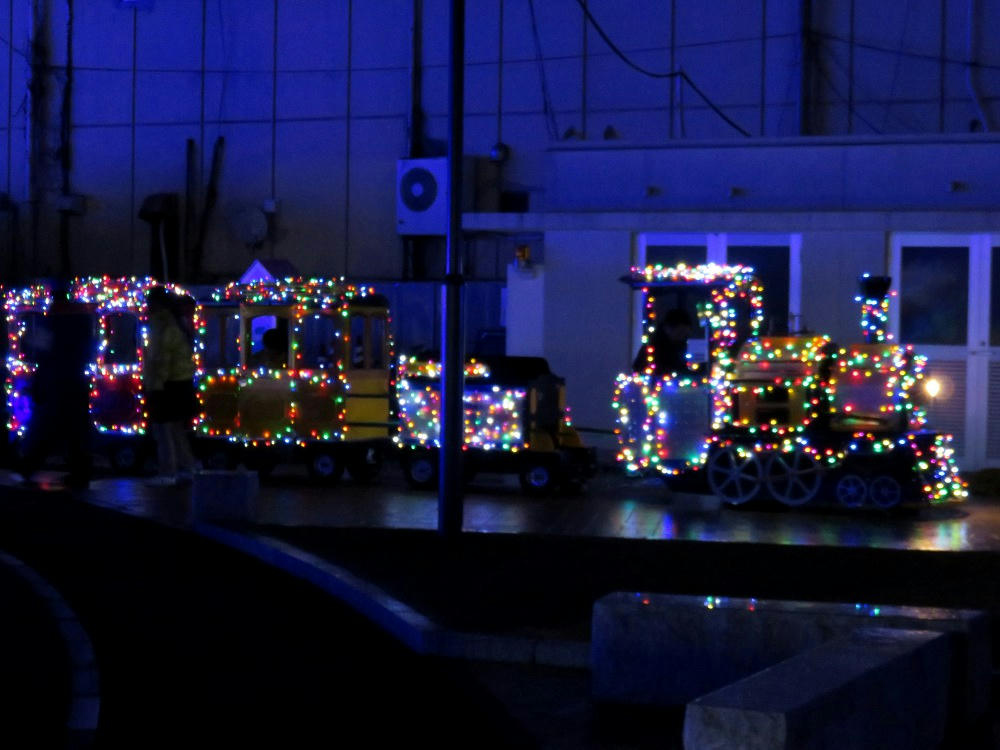 Part of the lights are on a kiddy train.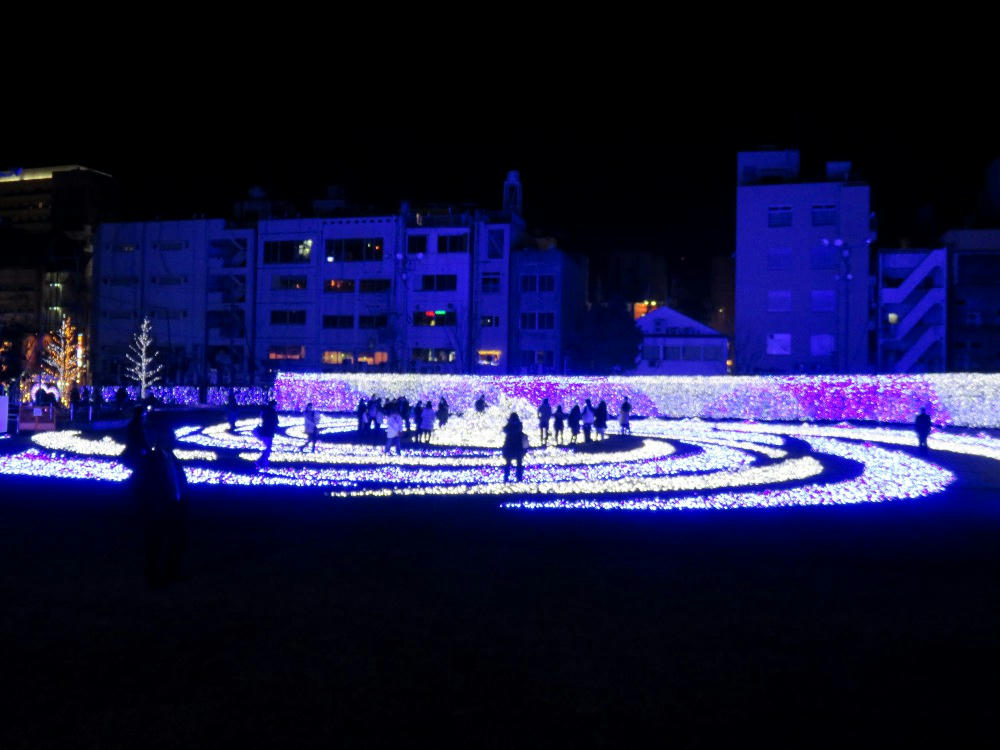 The central display is a maze path in the middle of the park, with a long tunnel running along the back.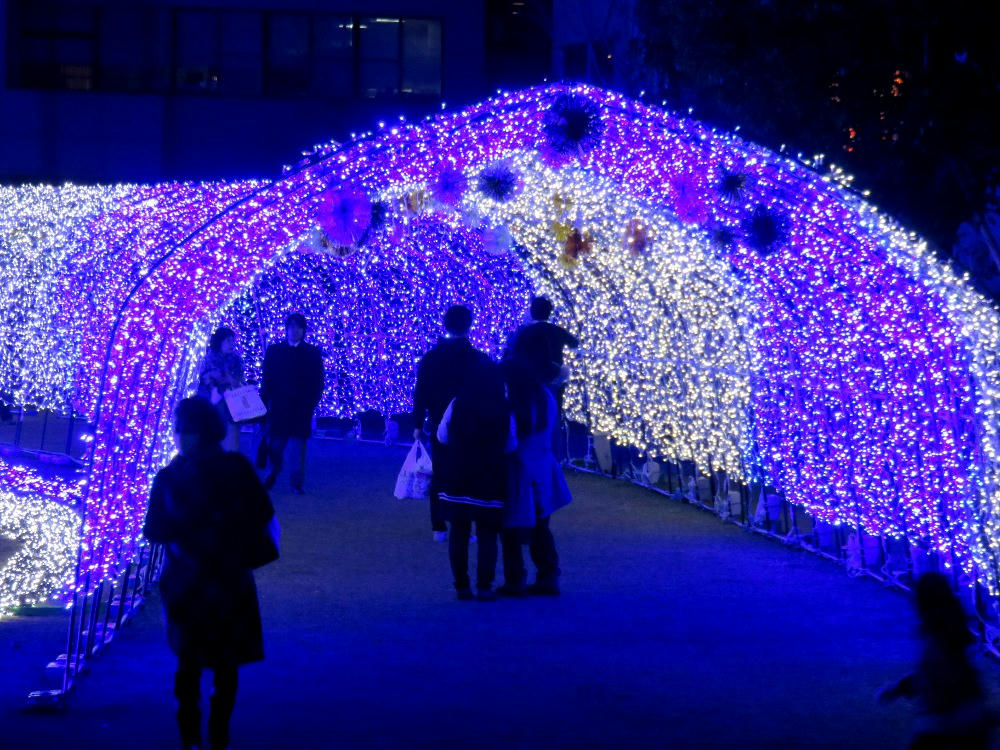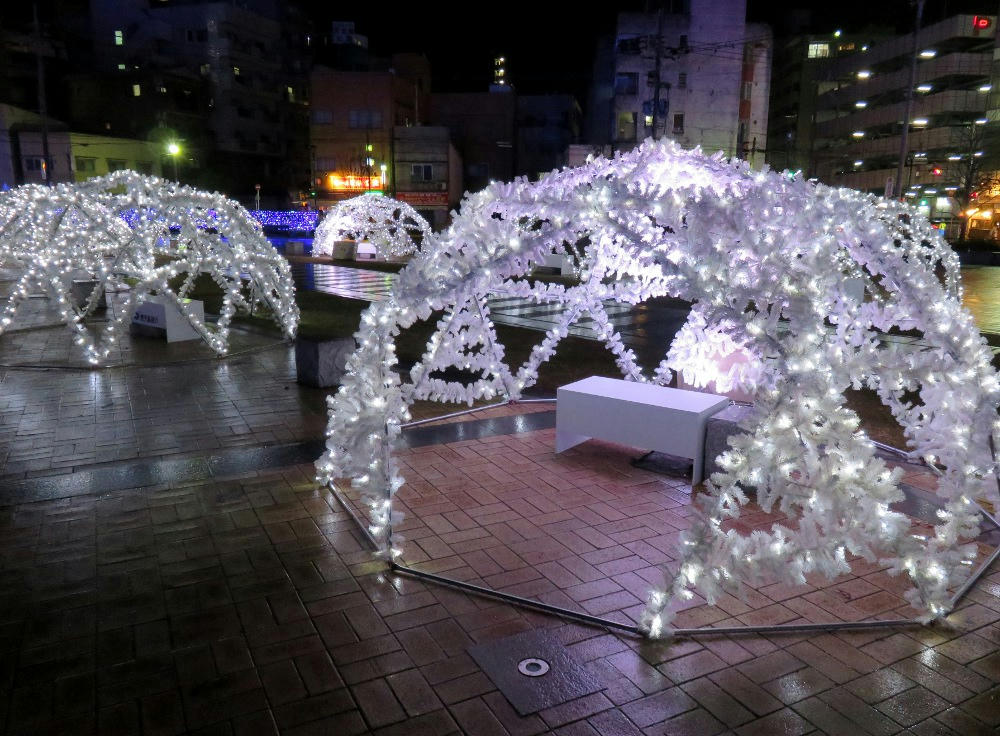 At one side of the park, there are little domes that I guess are for couples to sit inside and be all romantic-like.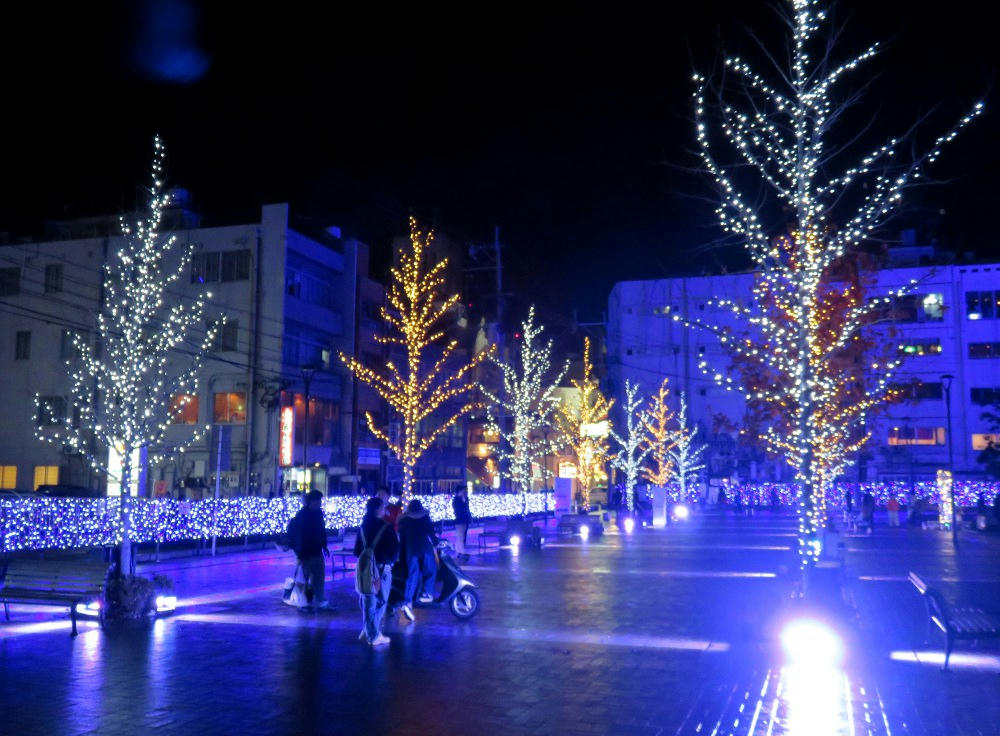 The trees are all lit up, and there are light boxes at their bases for illuminating the walkway in different colors.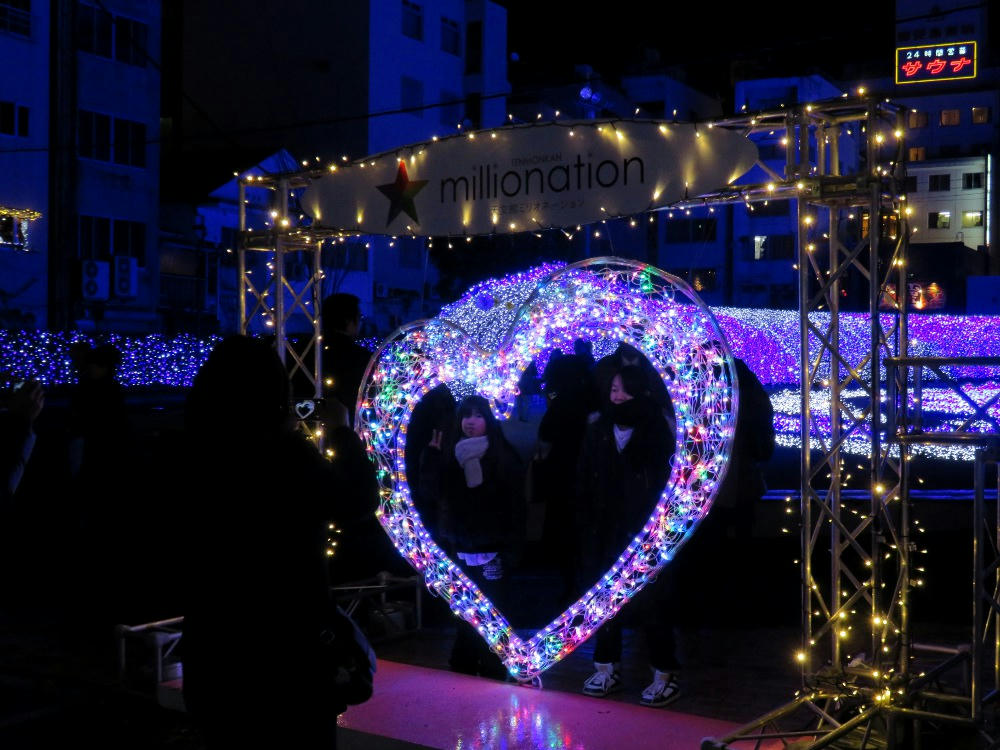 A photo op for couples, or the children of families.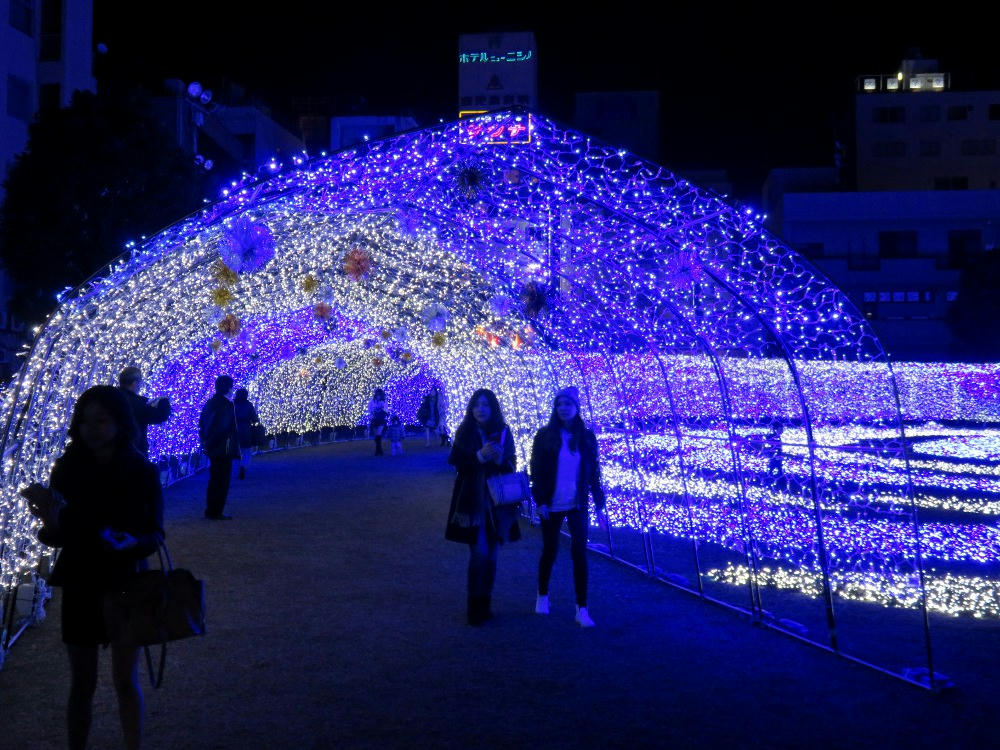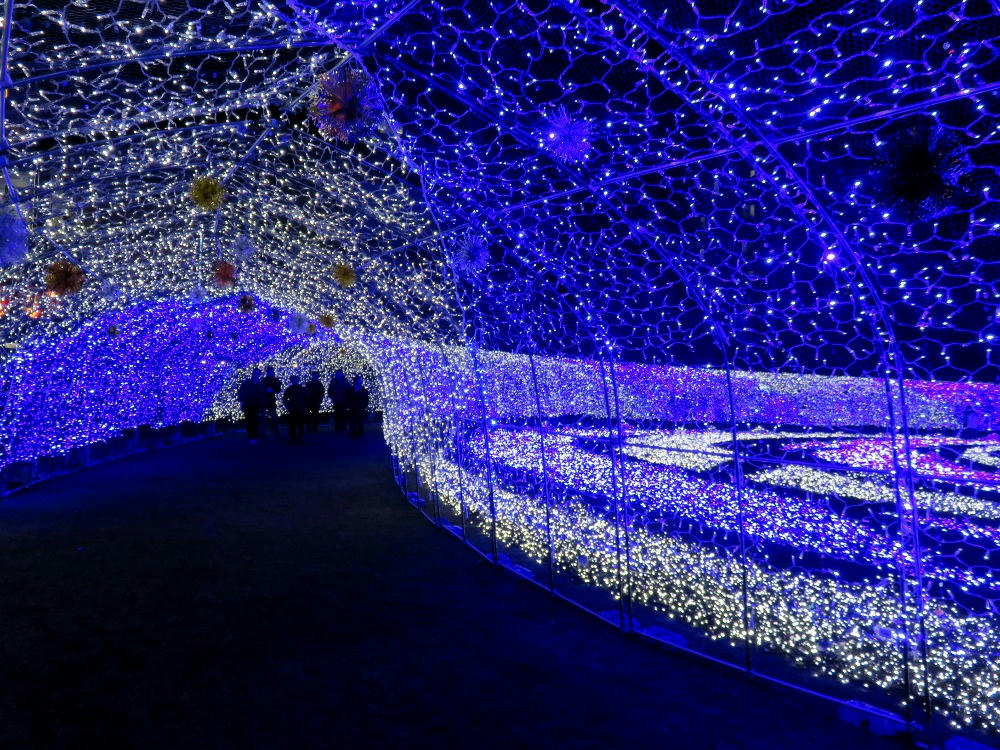 Not the greatest display I've seen, but it is nice having this much color now, after all the Christmas lights have come down.