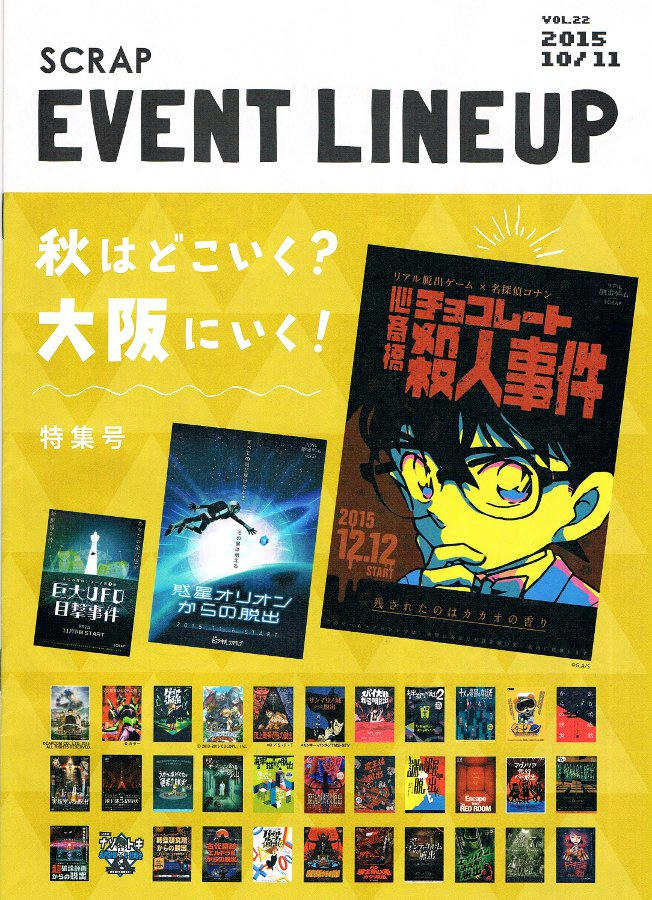 I was in Tenpara, a multi-floor building that has a movie theater complex on the 3-5th floors, and I noticed display copies of Scrap magazine on a table next to the escalators. The cover is telling people to visit Osaka.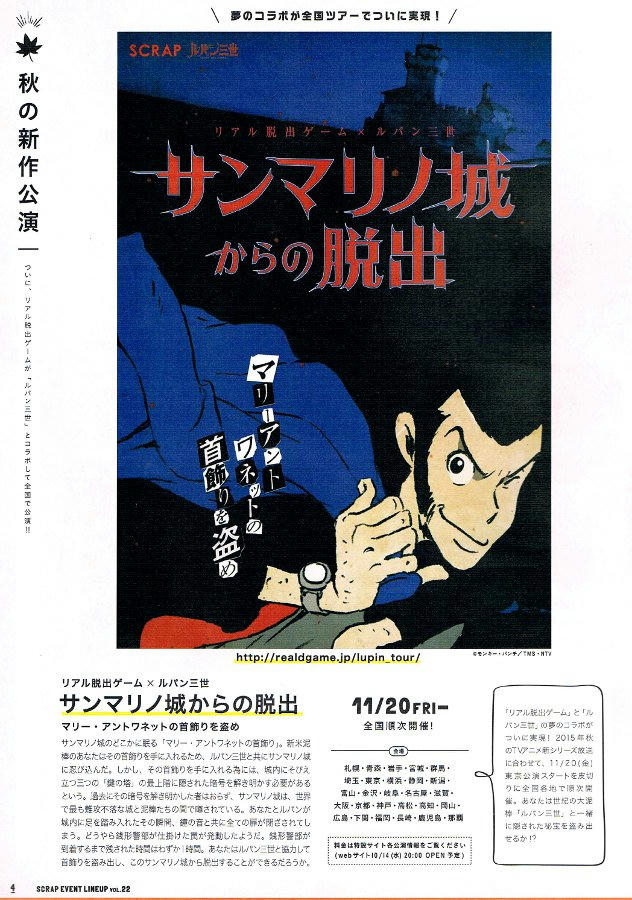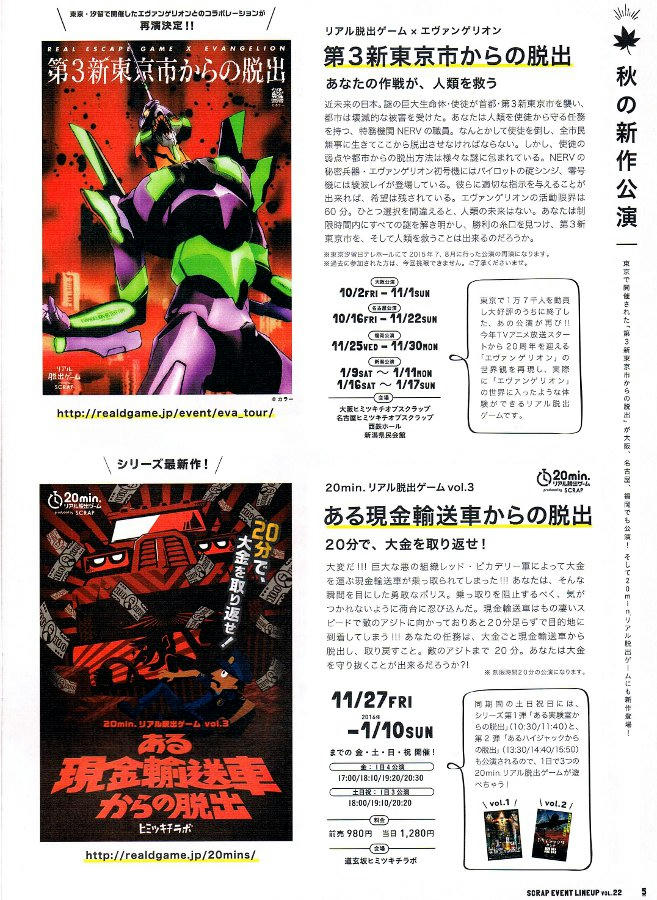 All the ads seem to be for
real-time escape games
produced by Scrap company, under the "realdgame.jp" web banner. Not all of the games have an anime-based theme, but most of the artwork on the pages here are for shows like Conan, Lupin III, One Piece, Evangelion and the like.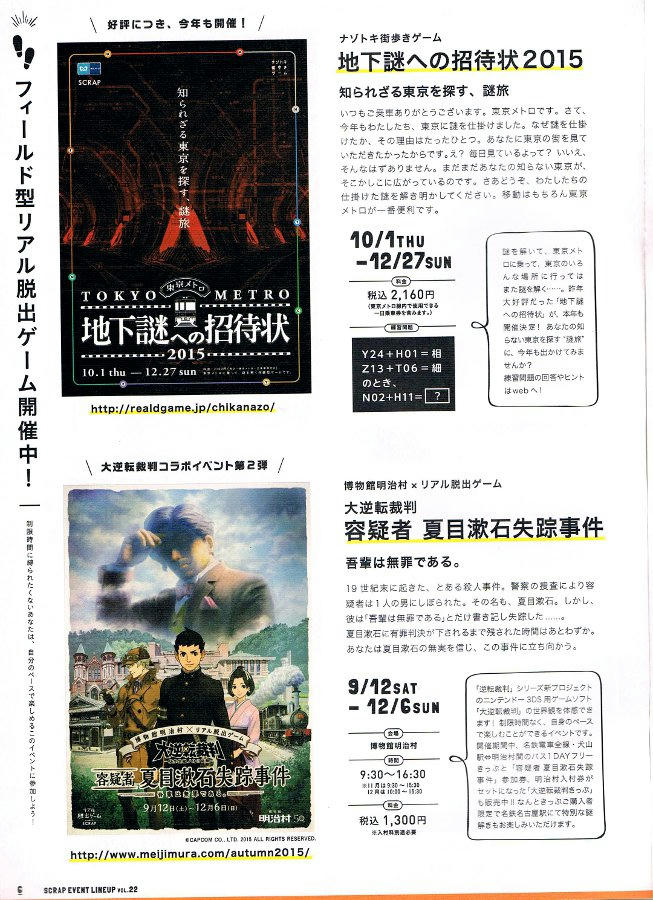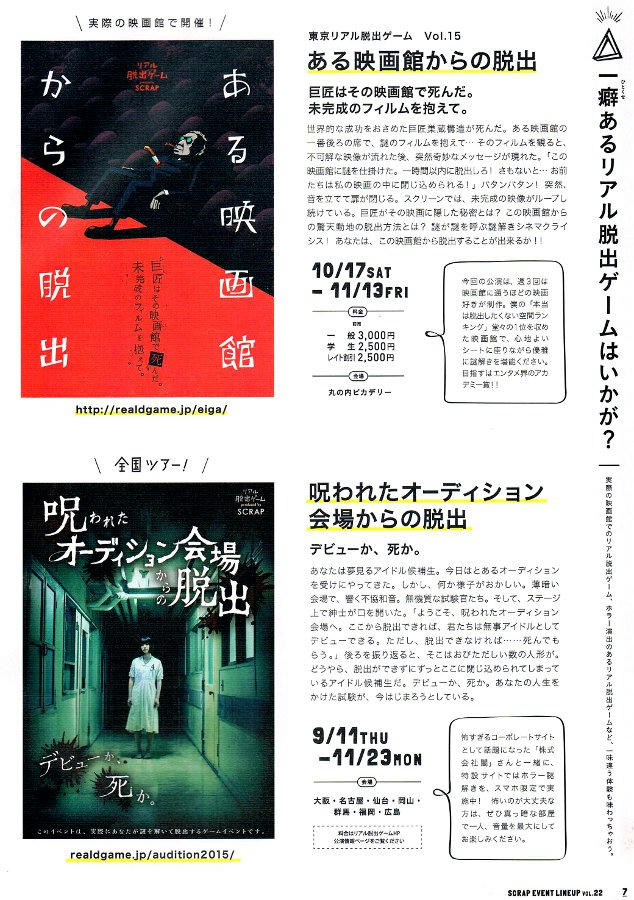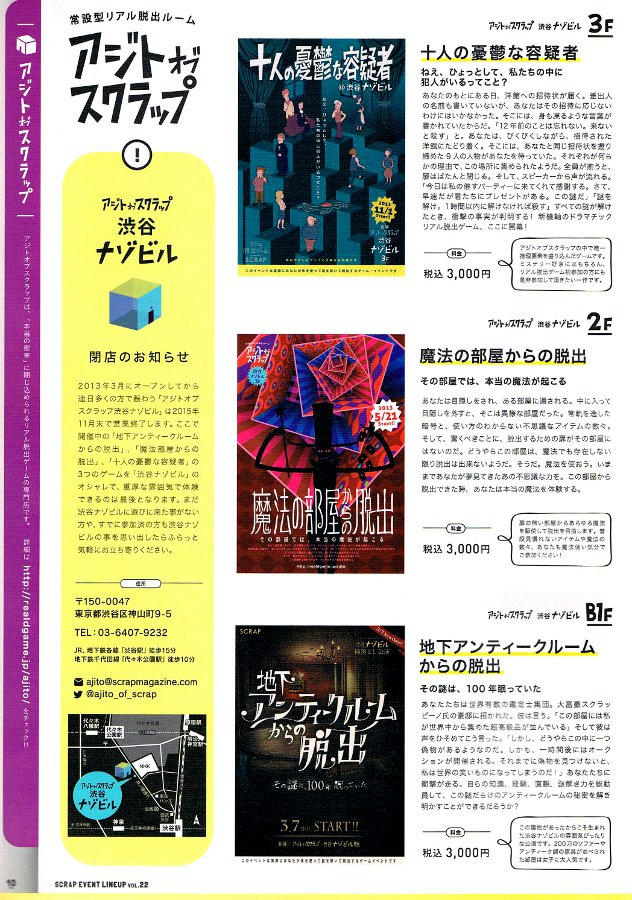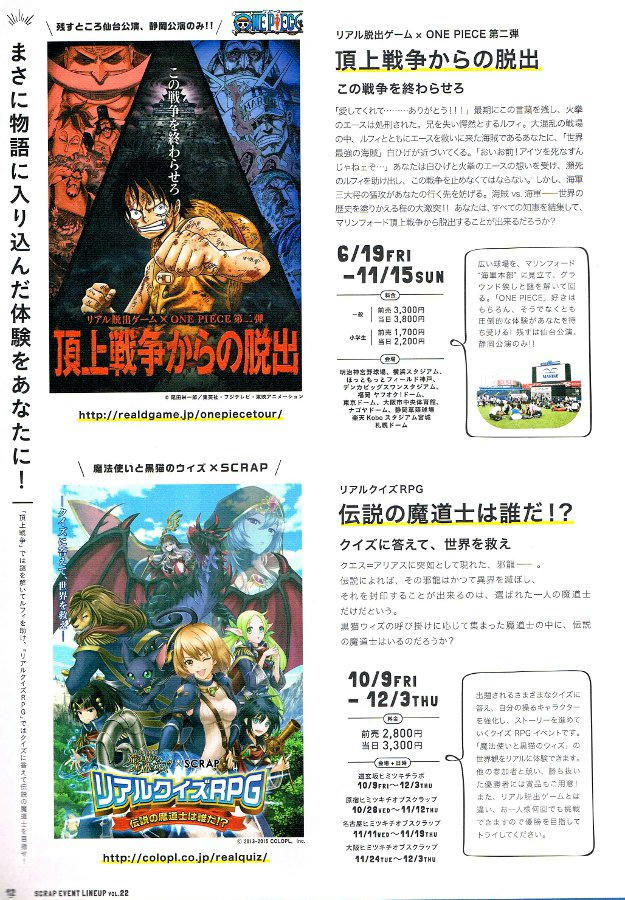 I'd seen an ad for an escape game in Kagoshima back in August, but it was pretty price, at $30 for one try. These things seem to be very popular, but I'm not going to spend that kind of money just to see what it's like (unless I can find someone that can read and write Japanese to go with me).