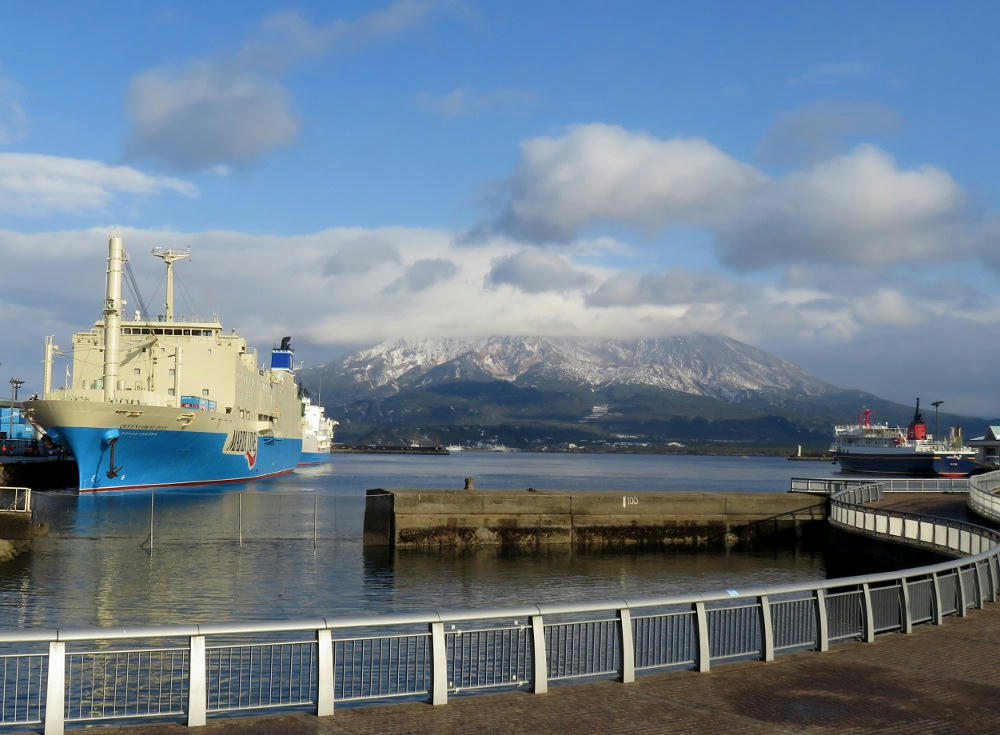 The temps dropped below freezing Sunday night, so the snow was still on the ground Monday morning. A few companies remained closed for the day (including Lotteria in Tenmonkan), while others opened 2-3 hours late. The city buses began running at 1 PM, while the street cars were in full operation by mid-afternoon. I had a class near City Hall at 3 PM, and since the sky was still mostly clear, I headed down to Dolphin Port afterward to get photos of the volcano.
Some of the snow looked dirty, so I assume the volcano chuffed once or twice at some point. There was almost no snow in the flat open park area on my side of the port, because someone had come in and made a whole bunch of big snow lumps. That, and the sun was melting off anything not protected by the shade.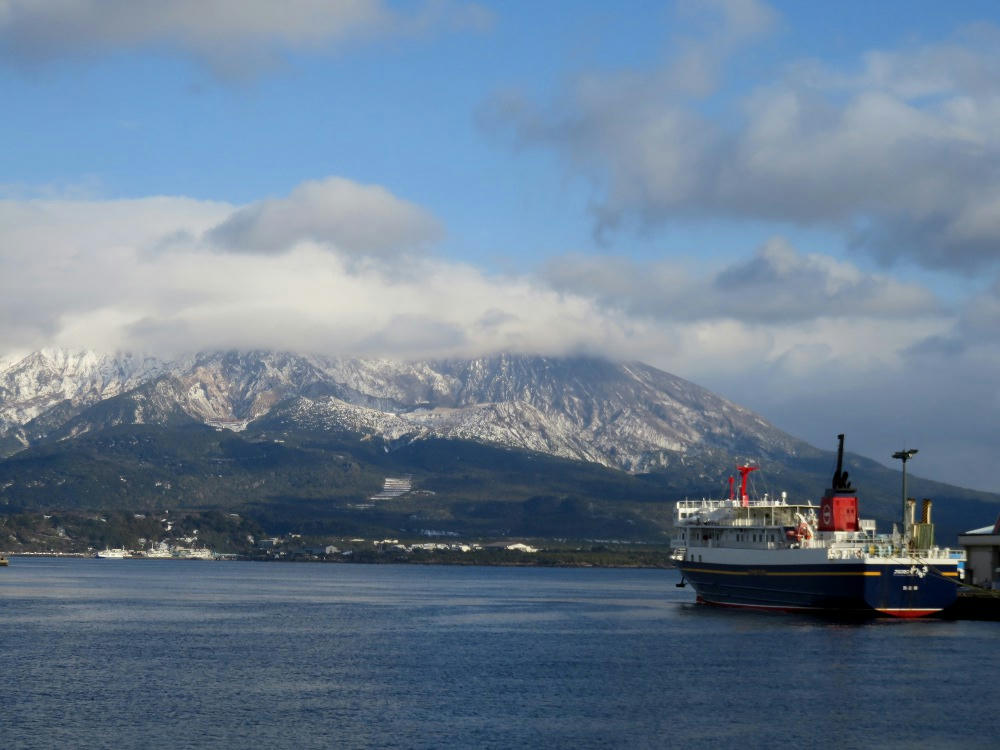 By the time the sun went down, all of the main streets were snow-free, but still wet. They also were starting to look pock-marked because of all the buses and big trucks with unnecessary chains on the tires. The side streets were maybe 40% slush covered. Air temps hovered just above freezing, with a predicted overnight low of 26 F and heavy cloud cover again.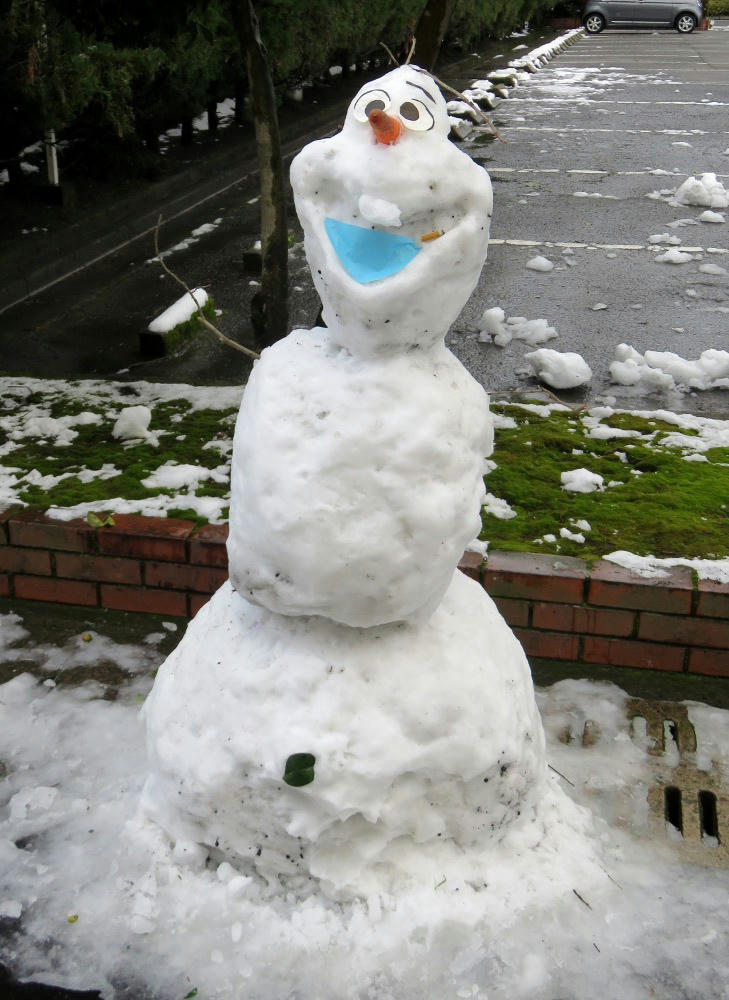 Three people at a neighboring apartment building decided to take the "Frozen" idea one step farther along, printing the facial features on paper and cutting them out with a scissors.