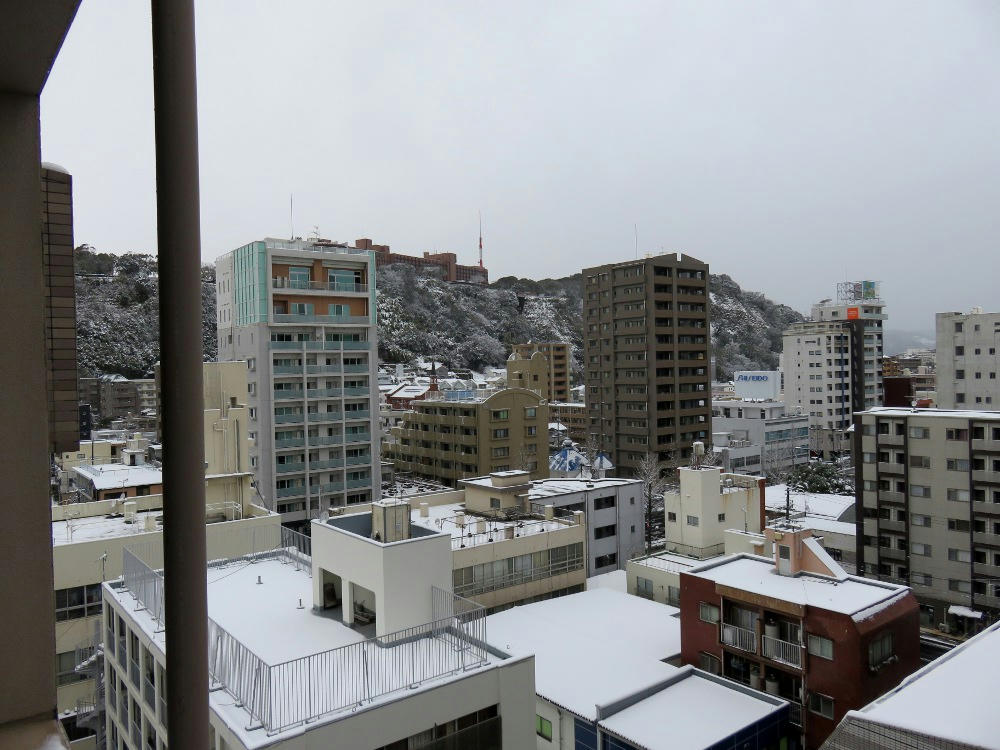 A cold front swept south over the entire country last night, and Kagoshima had snow all day. Last year, the total snowfall in the city consisted of one single light dusting that melted before hitting the ground. Today, maybe 1" to 2" total.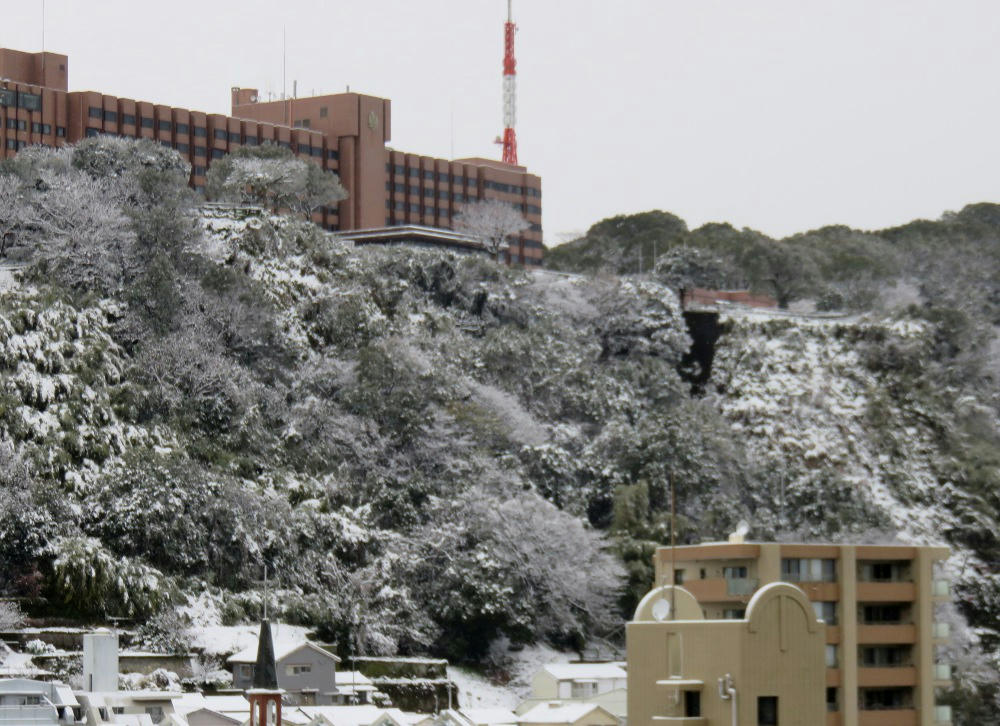 It looks nice, but the streets and sidewalks were mostly slushy. Many of the cars on the streets had chains on the tires (no idea where the chains came from, since there's never been any need for them in past years...)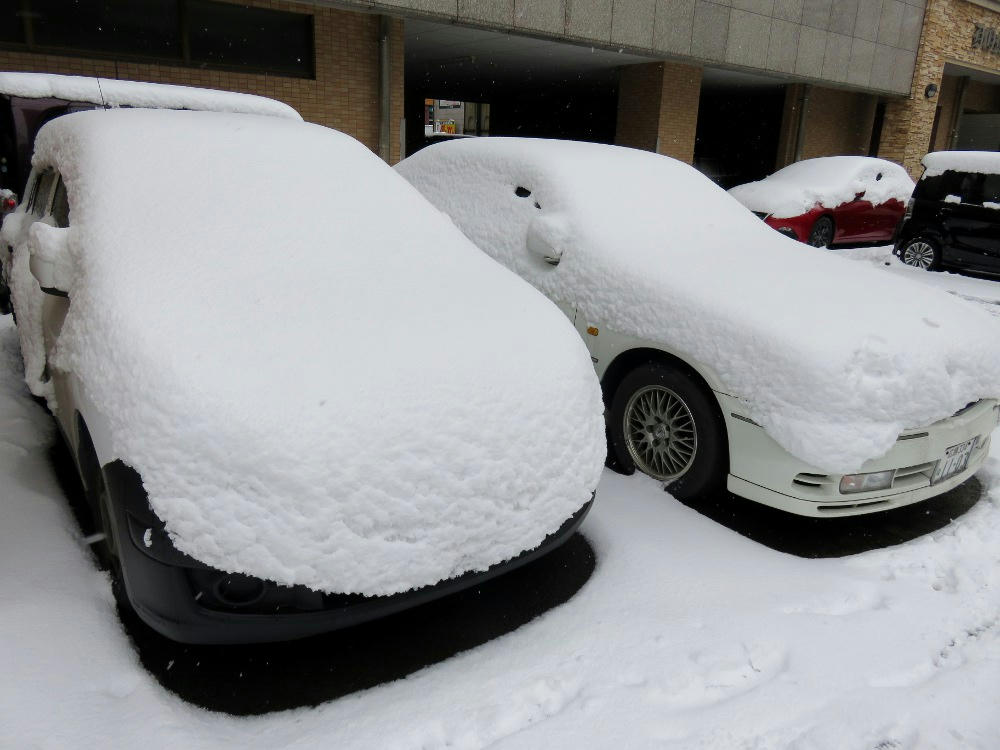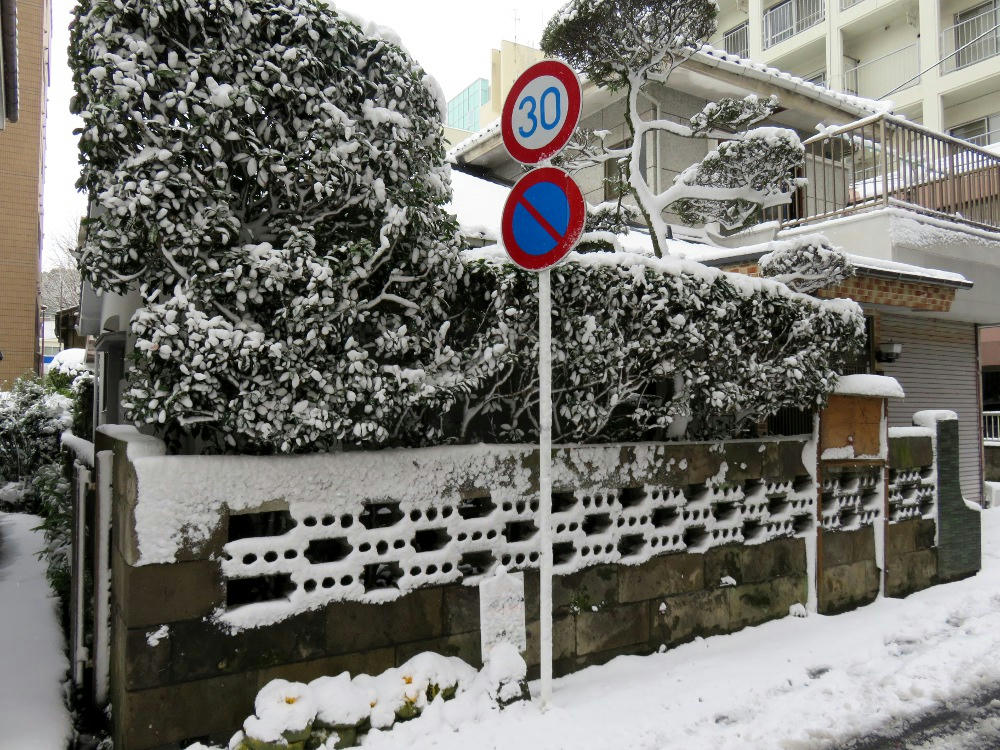 The air did have a bit of a bite to it, although the temps stayed above freezing during the day. The side streets were getting a little crusty as the sun started going down at 4 PM. The weather forecast for the night was a low of 28 F. (As of Tuesday morning my time, the snow is still on the ground and hasn't started melting off yet.)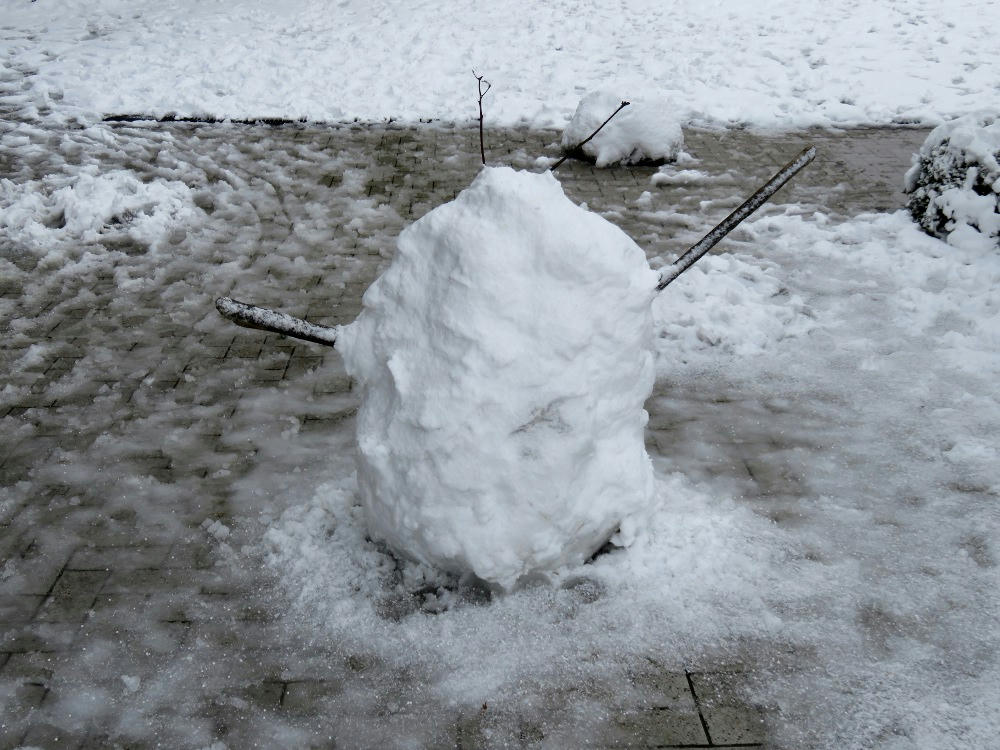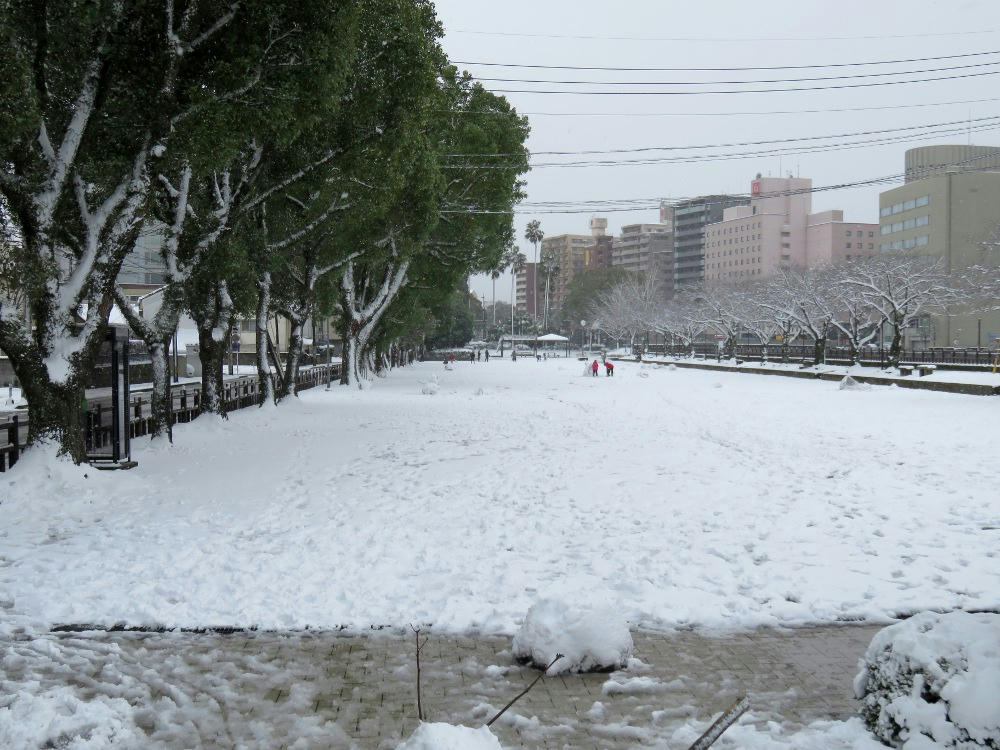 Half the city shut down. The Marugoto Fair in front of Amu Plaza got cancelled, and Amu Plaza itself closed at 2:30 PM. Maruya Gardens, Yamakataya, and several other large shopping areas never even opened this morning, as far as I can tell. Other places were closing by mid-afternoon or early evening. In a way it made sense because many shop staff can't afford cars and only get around on scooters or bicycles, and expecting them to go home at night in the slush would be a bit much. But still, there were a lot of customers out and about, including Chinese tourists suddenly having no place to spend their money.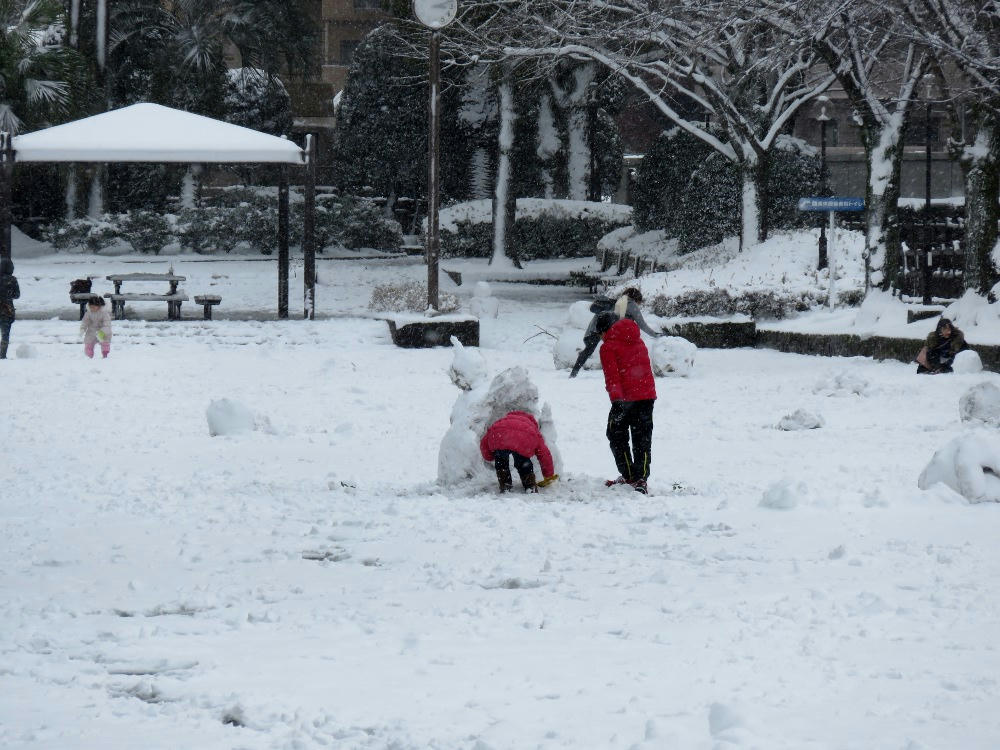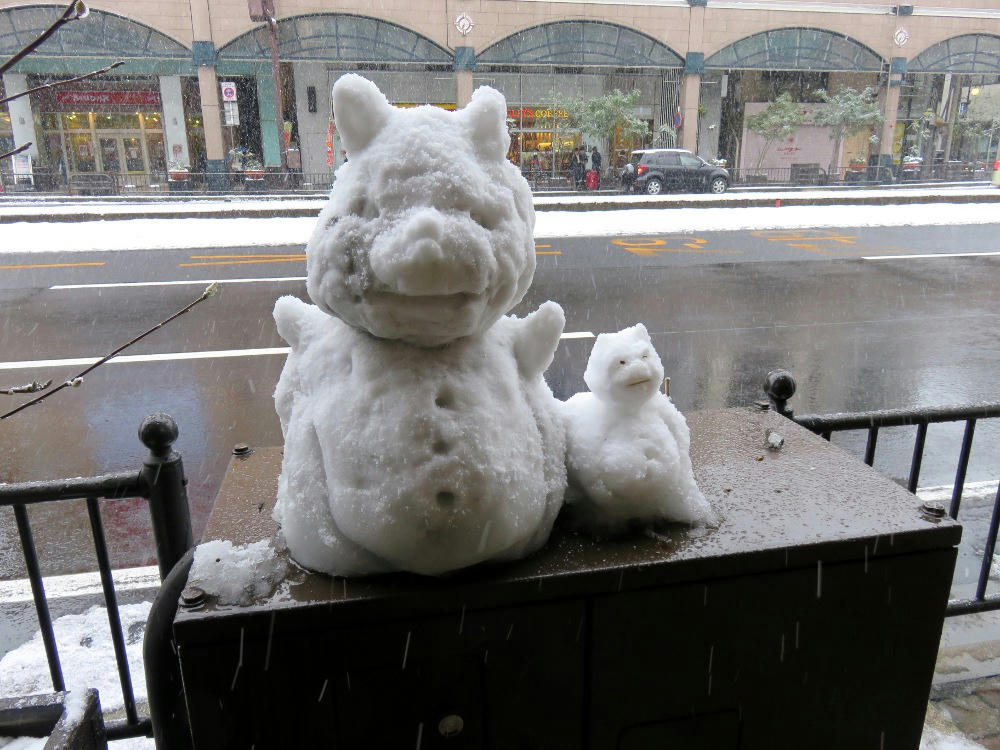 Most people in Kagoshima have no practice making snowmen (called "yuki daruma") so most of what they did make ranged more around "lumps with twigs"). These, though, were located in front of a hair stylist's parlor.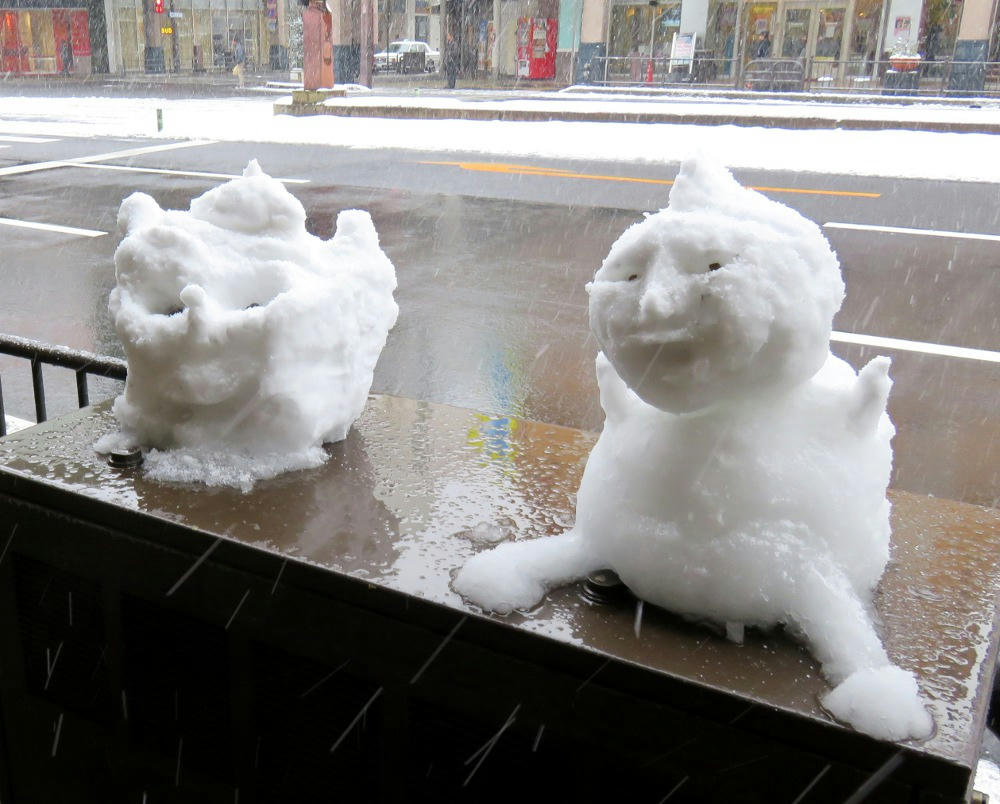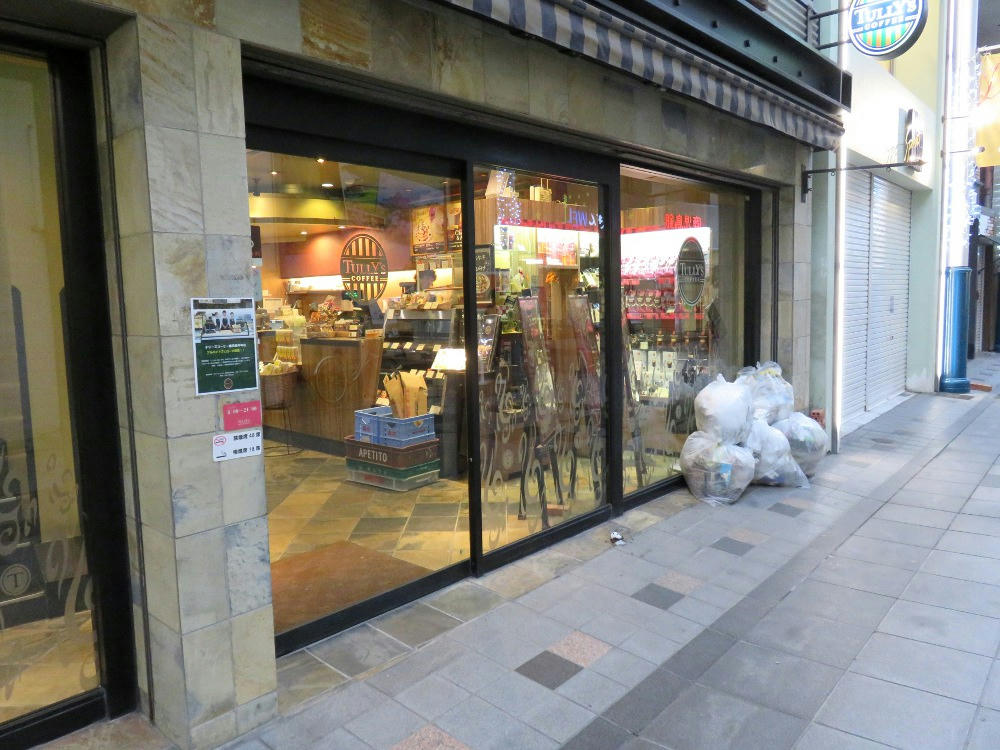 This one was kind of funny. This is a Tully's coffee shop in Tenmonkan, and they're pretty far back away from the street. But they were also shutting up early, at 3 PM, I guess mainly for a lack of customers. But, they did have their own little snowman in front of the shop doors.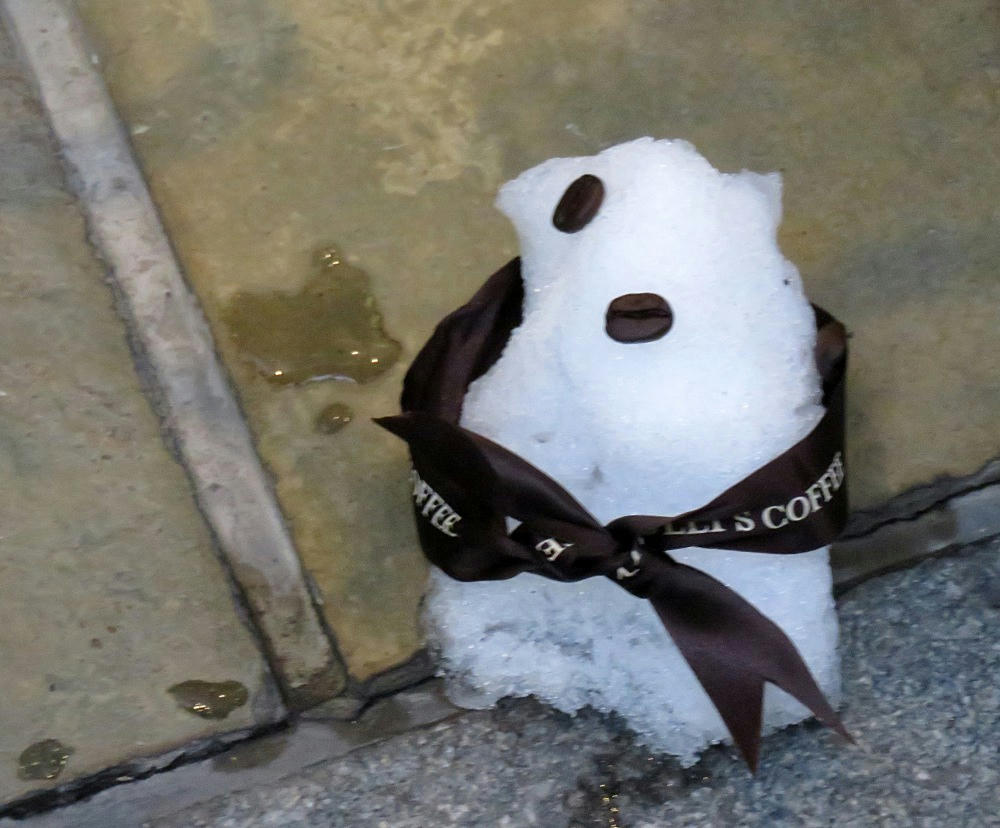 It might be more charitable to call it a snow bird, with coffee beans for eyes.
Update: Tuesday morning, many shops were opening 2-3 hours later than normal, and street car service from south Kagoshima to Tenmonkan was expected to resume around noon, maybe. The main streets were all clear because the cars cleared the snow off by friction, but the side streets and sidewalks were still covered with 1-2 inches of crusty slush. Temps were expected to range from a high of 36 to a low of 24 F.