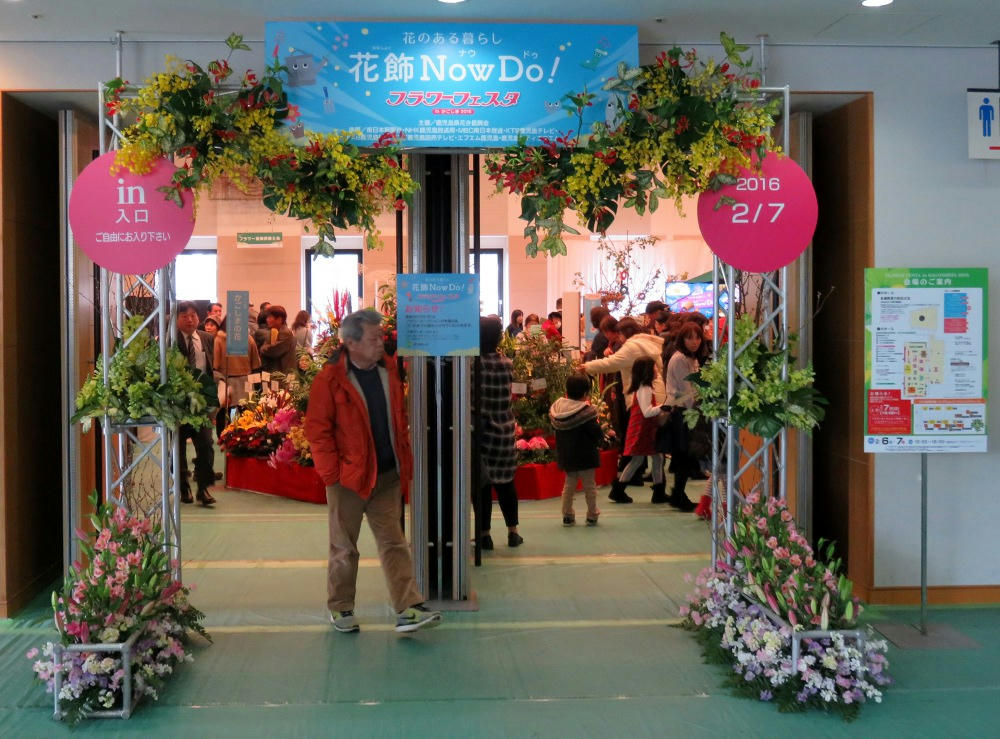 I was listening to the radio on Sunday, and the local announcers kept mentioning that something was happening at the Volunteer Center that day. I couldn't really figure out what they were talking about, so when I got some free time at 2:30 PM, I made the 20 minute walk down there.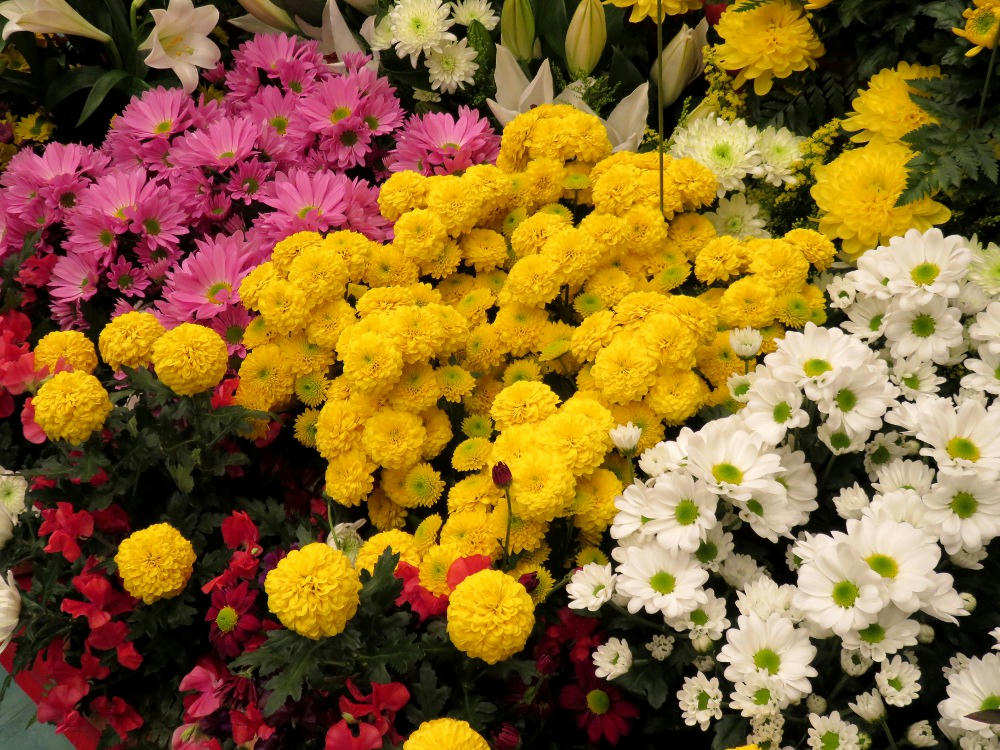 Turned out it was a "flower ornamentation fair." It wasn't extremely crowded - maybe only 50-60 people total, but there were so many tables with flowers, exhibits, and the ikebana class, that it was still hard to move around the main display room.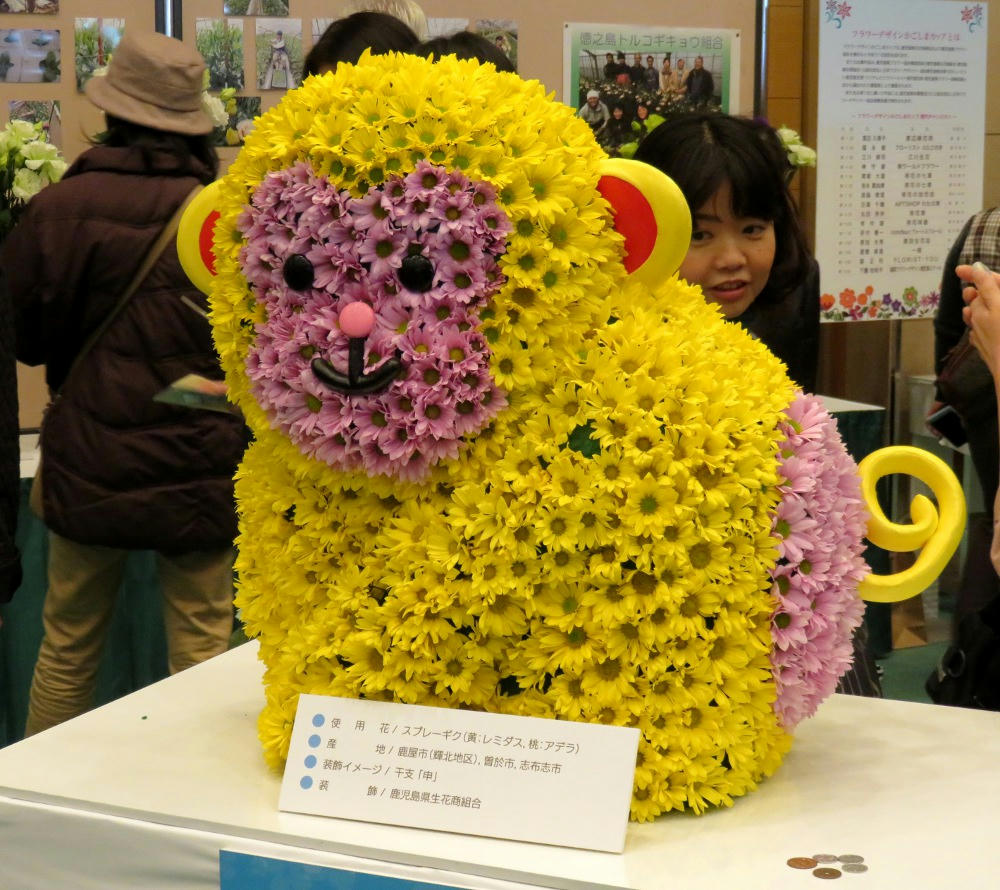 There was a mix of simple potted flowers, arranged displays, sculptures, and flowers available for sale. The auditorium rooms had been used for a few lectures, but those finished before I arrived.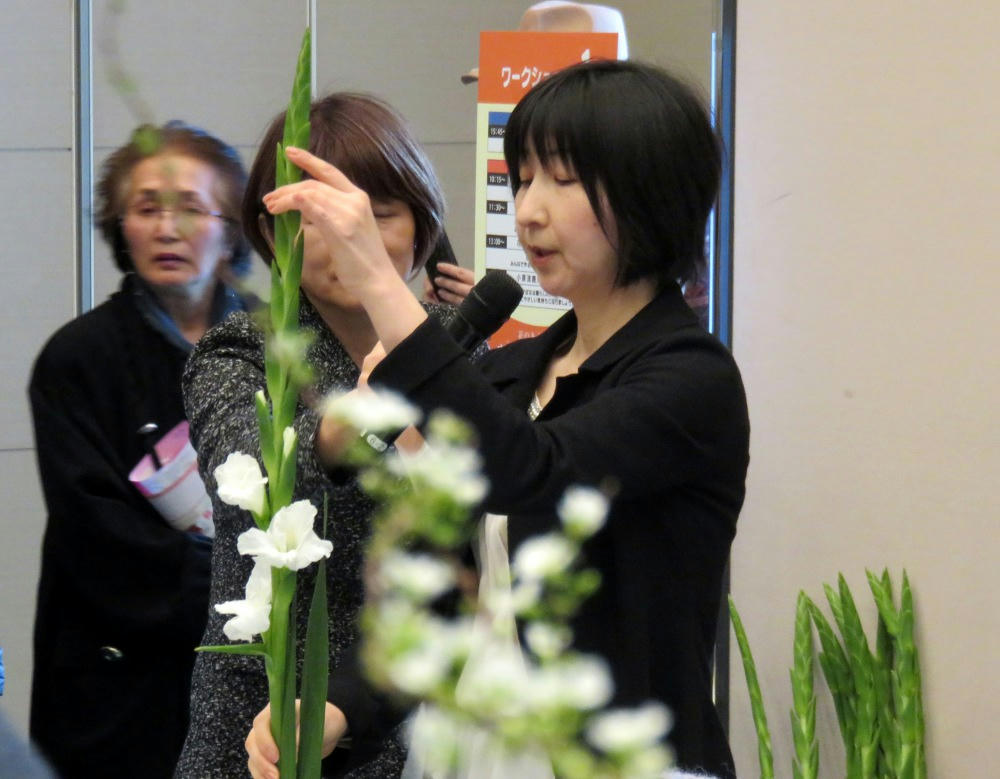 The ikebana lecture had about 20 people sitting in and taking notes. "First, please study this. This is what's known in the field as 'a straight flower'." [scribble, scribble, scribble]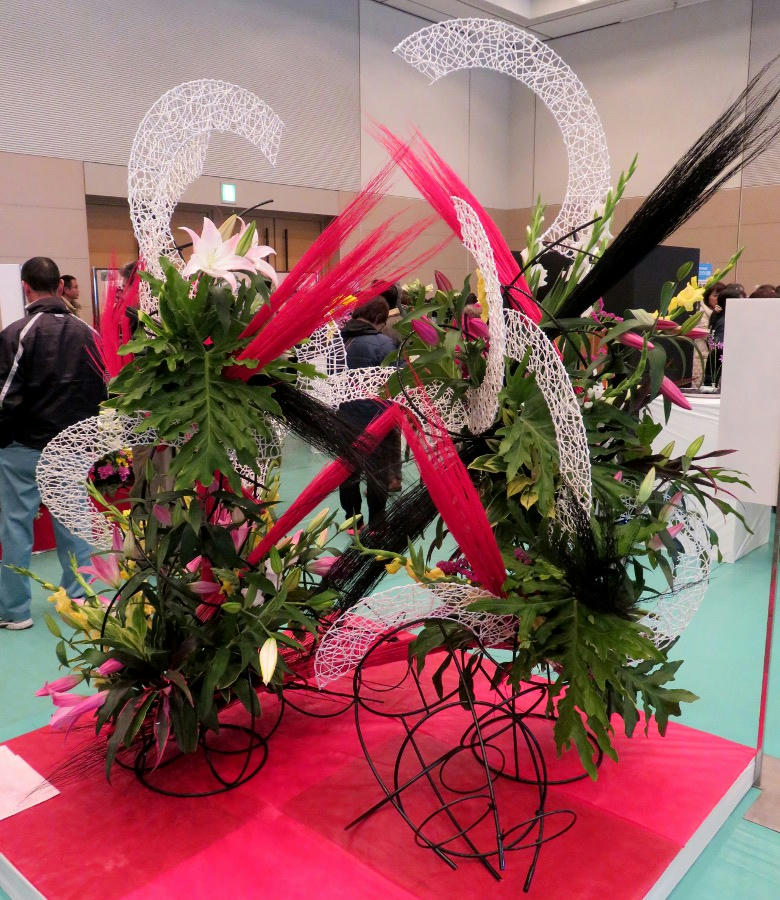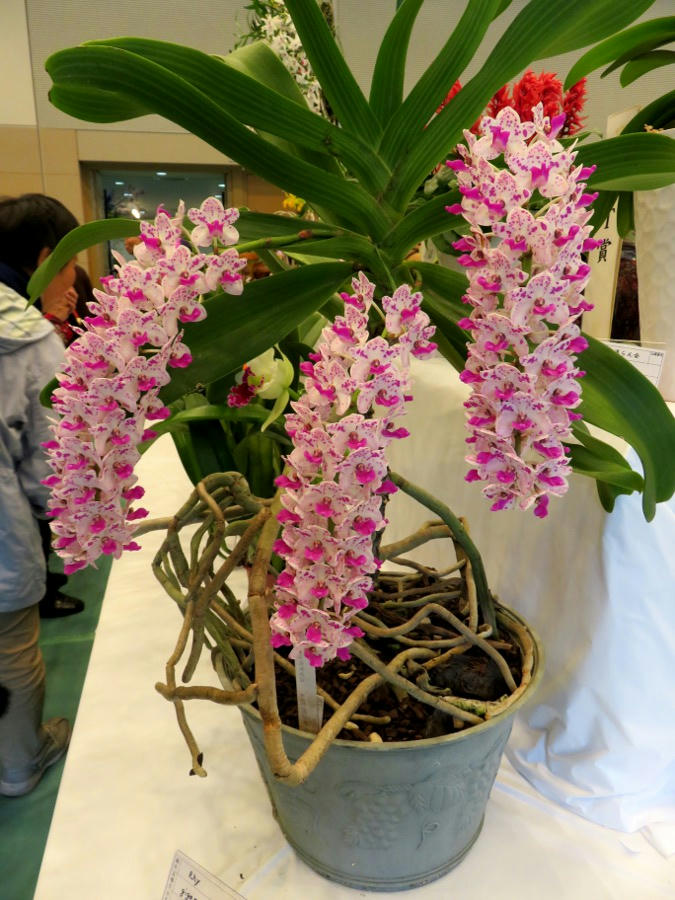 One of the local TV stations held a judging competition, and the award-winning entries were placed on a separate table.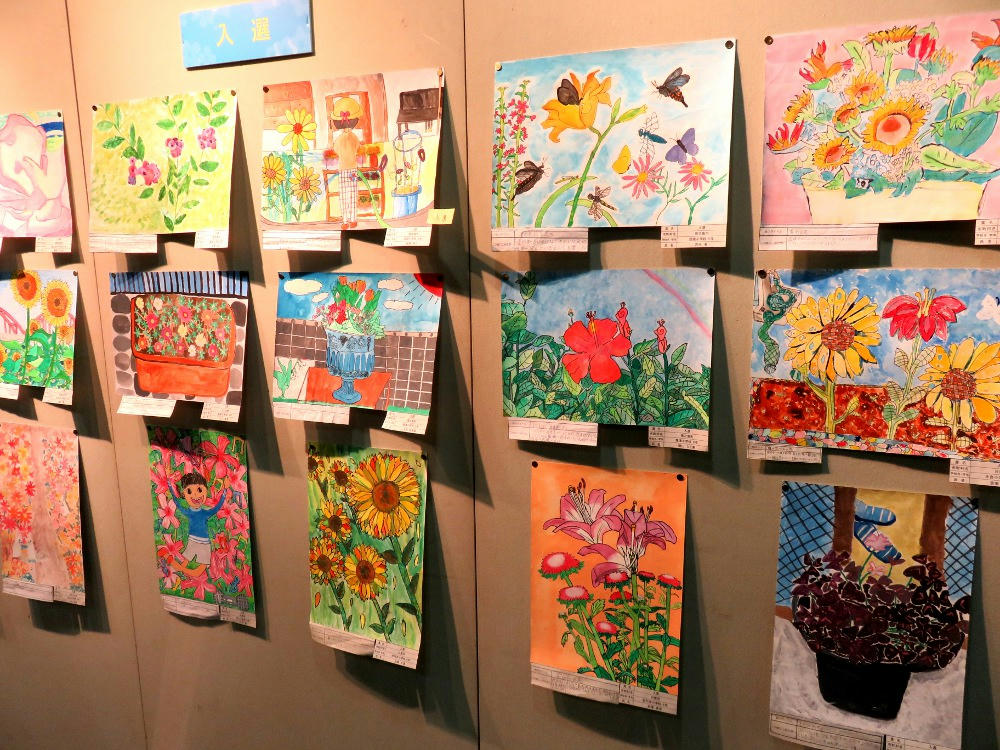 Display boards were set up in the lobby in front of the exhibit room, with flower pictures drawn by elementary school students.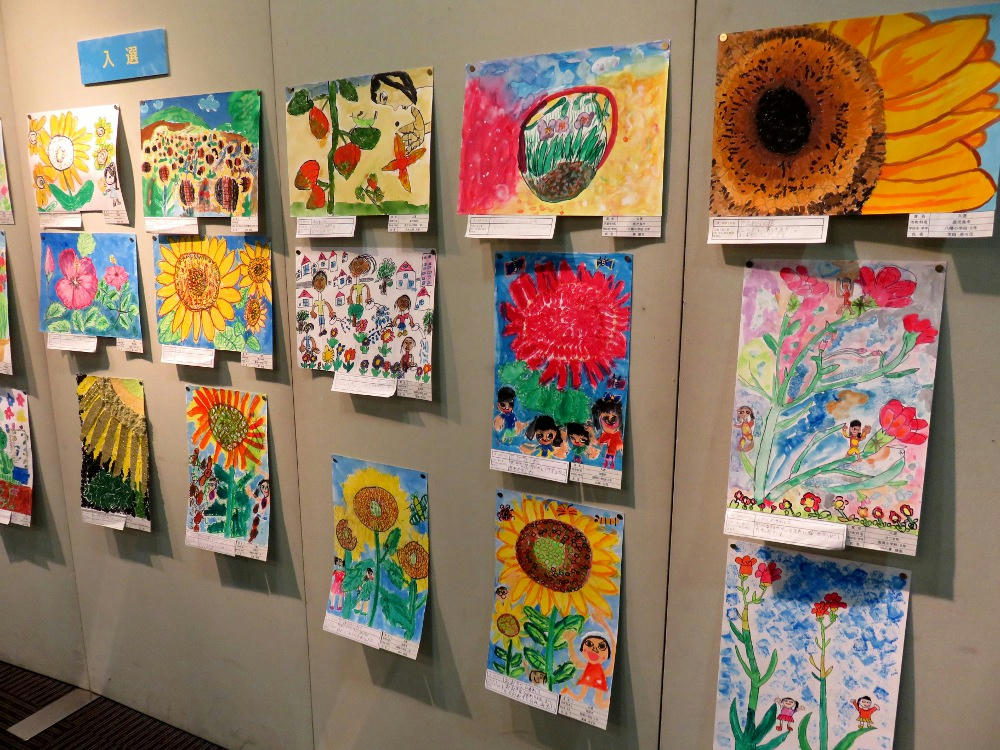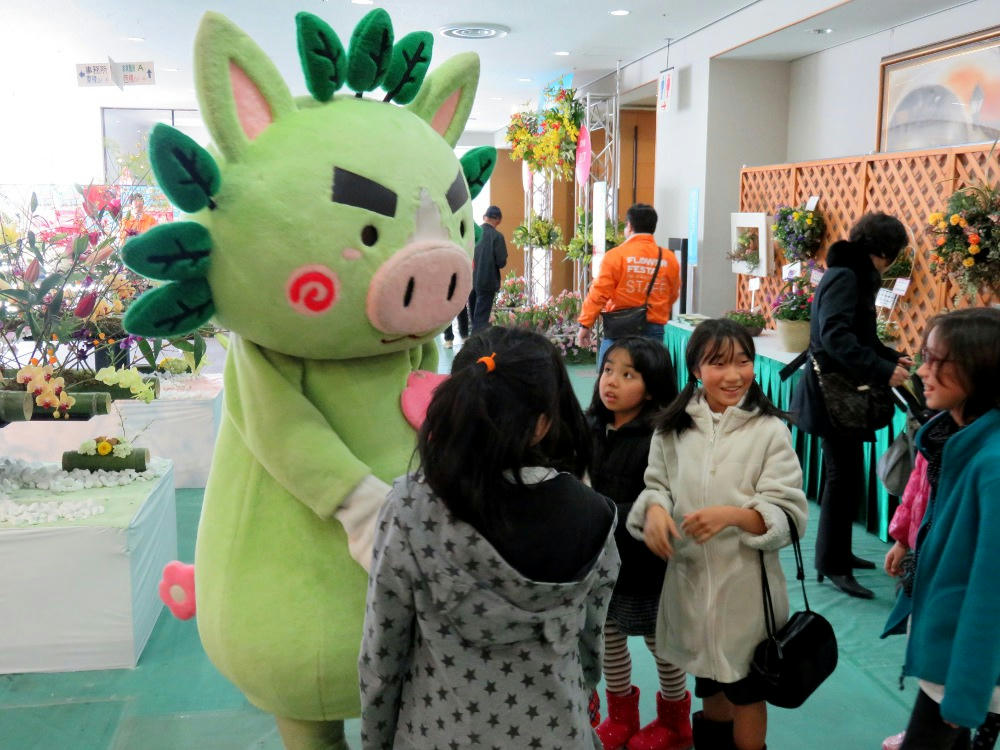 Naturally, Gree-bu was there, too.