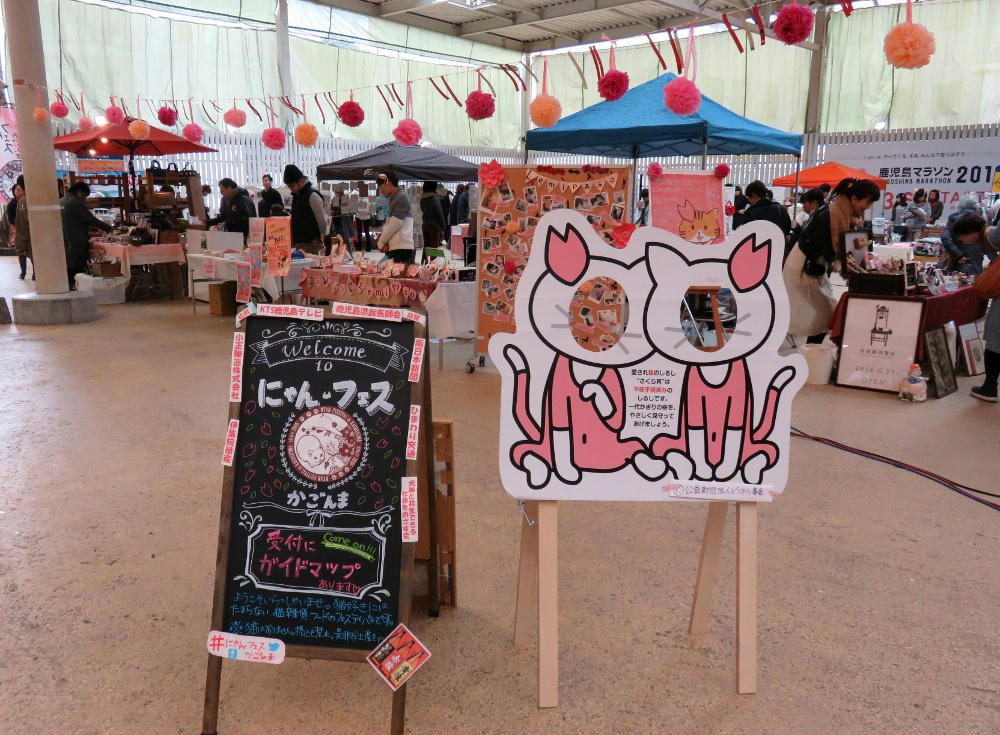 The open area in front of Lotteria in Tenmonkan was used over the weekend for the annual "Nyan Fest". Nyan is the Japanese version of "meow," so I was expecting either more cats, or more products designed for cats. Instead, it was more like an arts and crafts show by people that like cats, but with things that aren't necessarily cat-related.
The bulletin board had pictures of cats, and some dogs.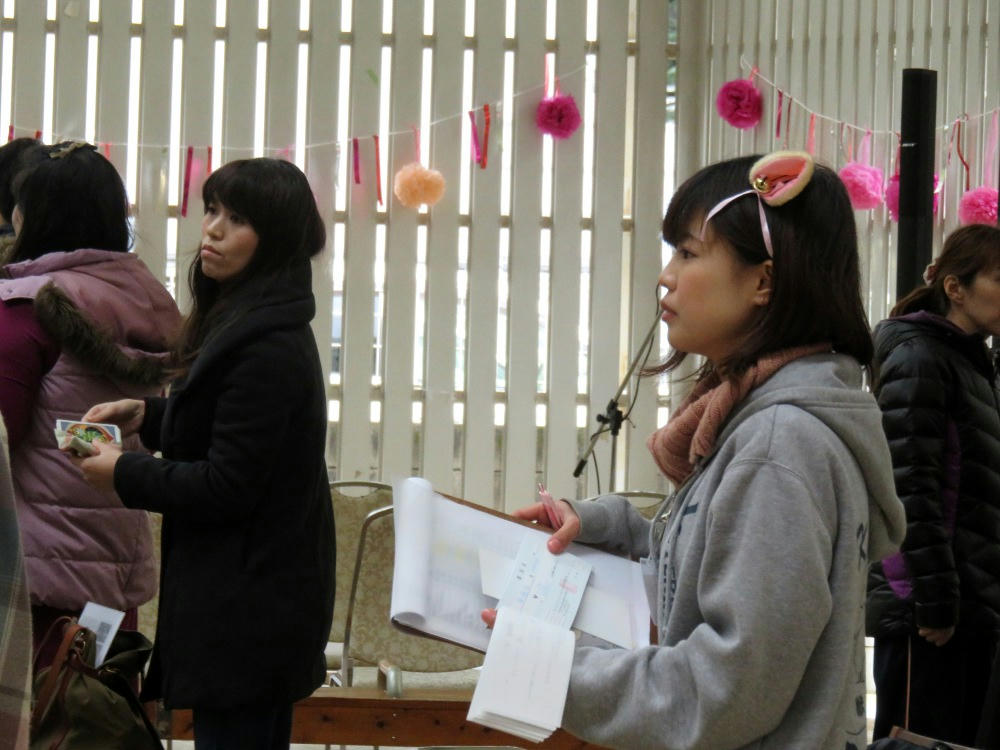 A number of people wore cat ears.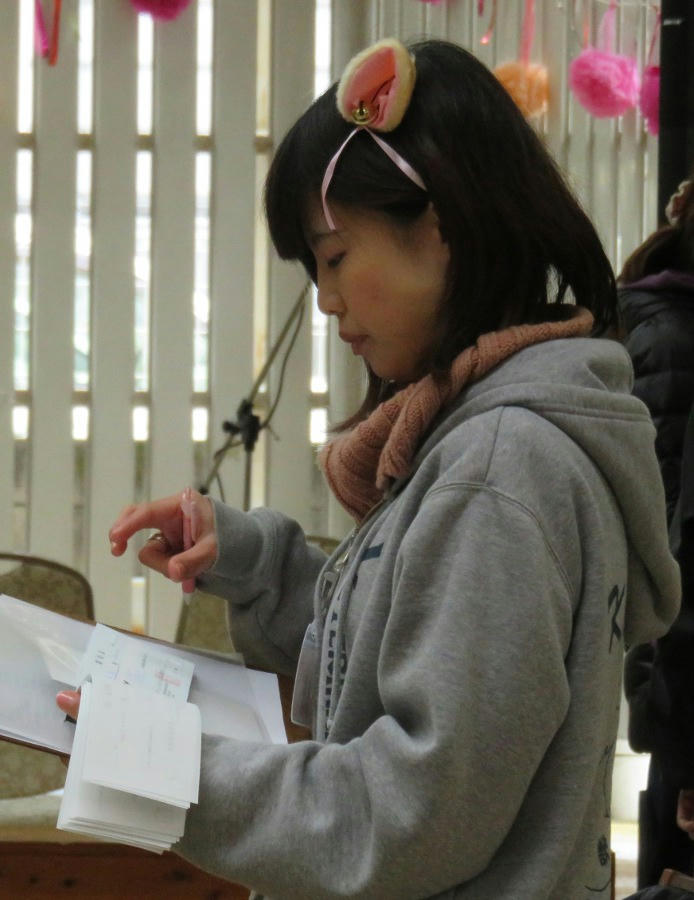 Some better than others.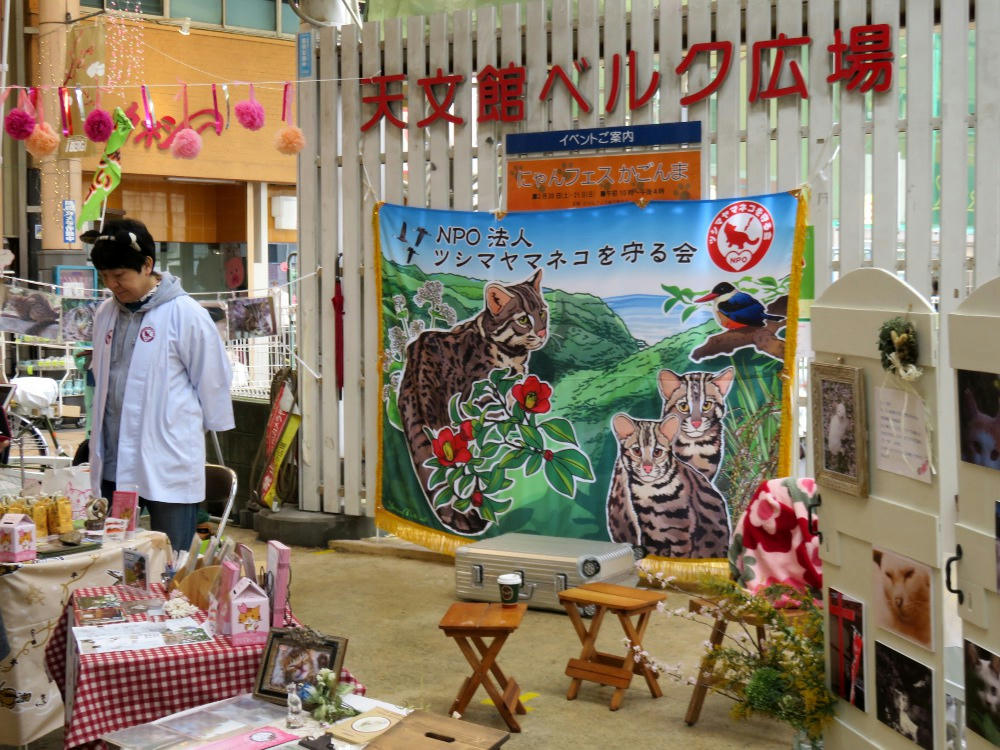 And, yes, some of the crafts really did have pictures of cats on them. Nothing I wanted to buy, though.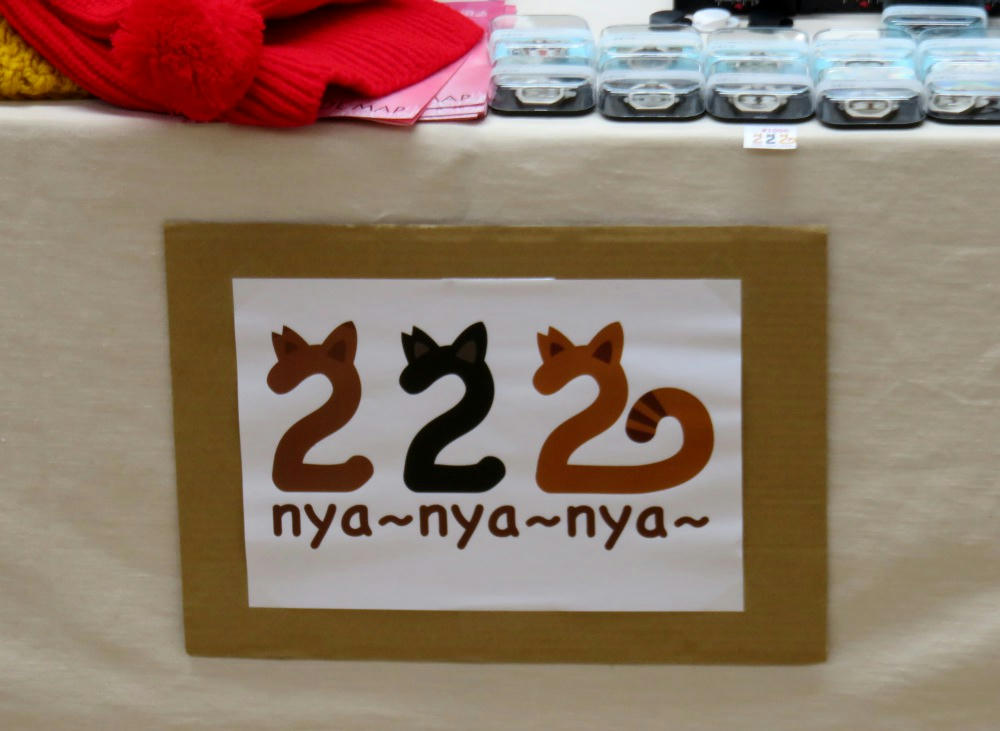 The joke here is that "nya" starts out with something like a "ni" sound, and "ni" is the Japanese word for "2." So, "nya, nya, nya" would kind of be like a cat saying "2, 2, 2".
------
I'd mentioned in yesterday's post that I wanted to try doing two things on Sunday - visiting Amu Plaza to check on an event that I thought was last weekend, and possibly going down to Dolphin Port again for another bowl of ramen from the Ramen Oh event. Unfortunately, I had to work until 12:30 AM Sunday morning for an online business school because their first deadline for submitting student assignments is midnight of the 20th of each month, and I'm expected to reply back to each assignment at about the same time. I didn't actually fall asleep until closer to 2:30 AM, and then woke up Sunday morning at about 11. That's when I discovered that another 16 students had submitted their assignments overnight. I had to spend another 3 hours correcting those. I was just about to go out the door to run up to Amu Plaza at 2:30 PM when I was told I had to help shop for a new landline phone, which pretty much shot the day. There was no way to get to Dolphin Port then because we didn't finish until 4:30 PM (the event ended at 5 PM), but I did swing by Amu Plaza afterward to try to take one or two photos. Then I discovered nothing was going on there at all. The event that has been advertised on the radio all week isn't until the 28th. I'll try visiting that next week, then. Unless I have to do more shopping...