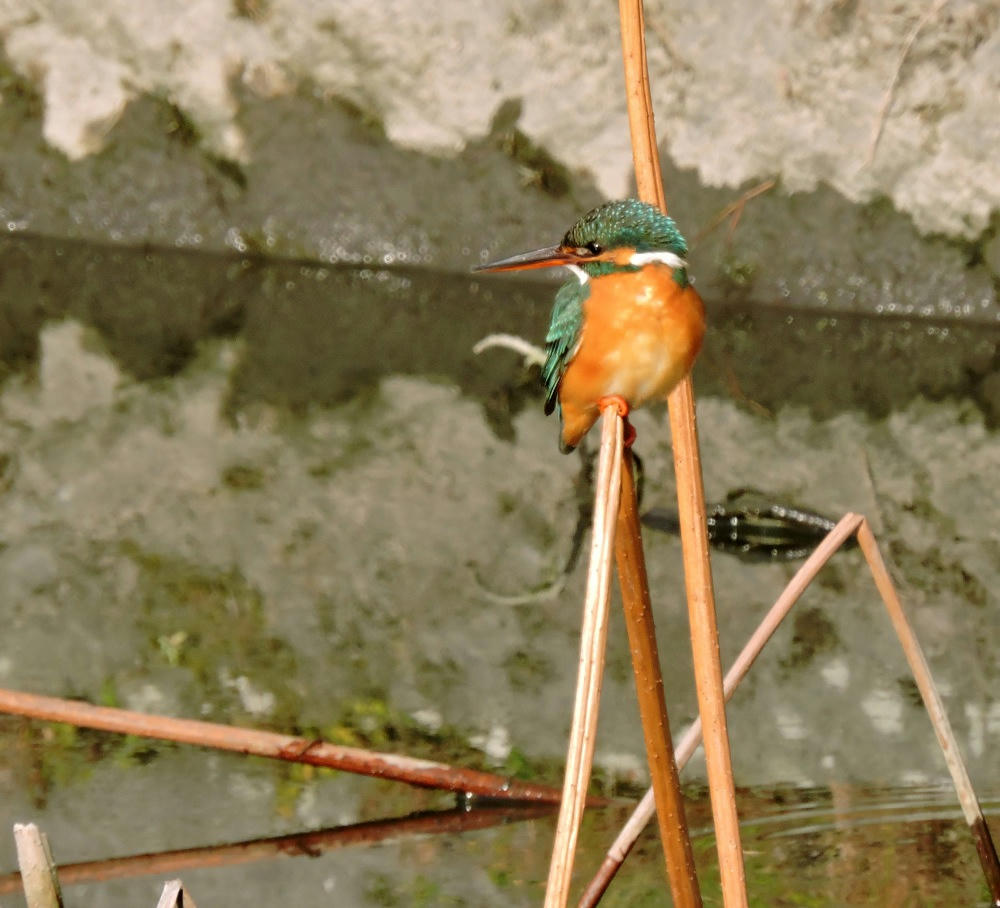 I was down at the Volunteer Center a few days back, and when it came time to return home I decided to walk by the Reimeikan history museum to see what exhibits they had running. As I got close the the entrance through the old castle walls, there was this glittering flash of green that swooped from the top of the wall over to a section that had a hole partway up. I tried getting my little digital camera out of its holder, but by that time the bird was gone. Then, on Friday, the 26th, through a series of flukes, all of my classes for the day got canceled. Generally, Friday is when I have to get up the earliest (8 AM), and I figured that I might as well continue that pattern. If the weather was good, I'd go back to Reimeikan and see what else was out then.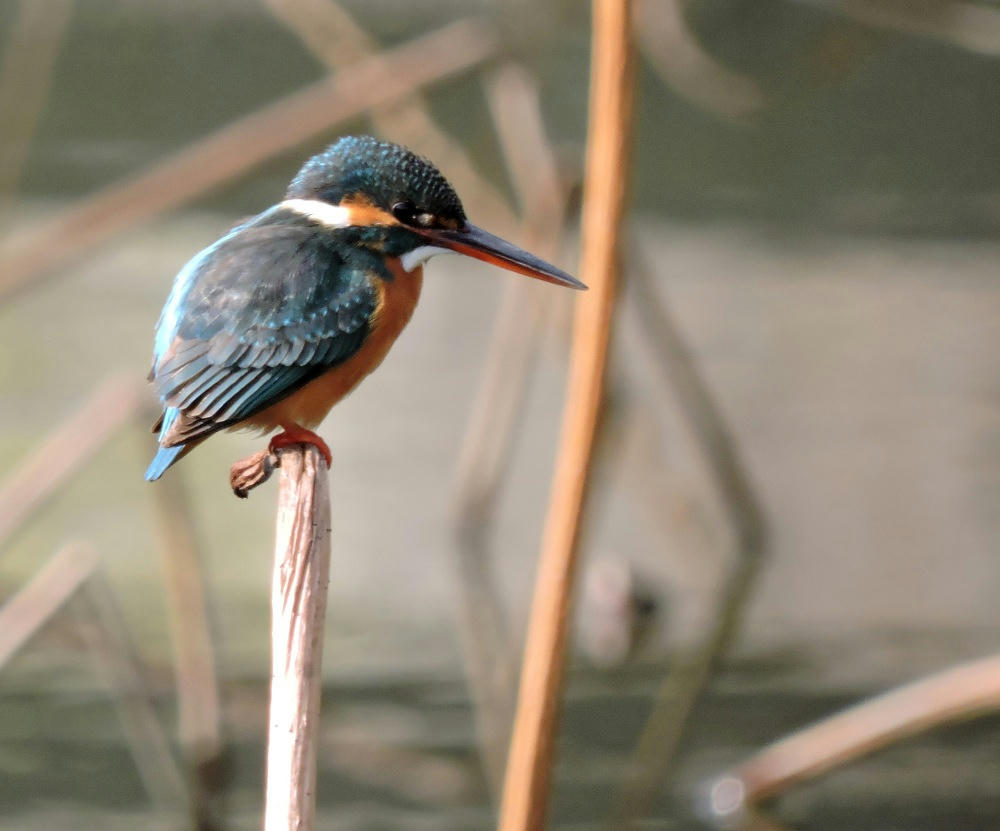 The weather was good, and fortunately, the glittery bird was waiting for breakfast.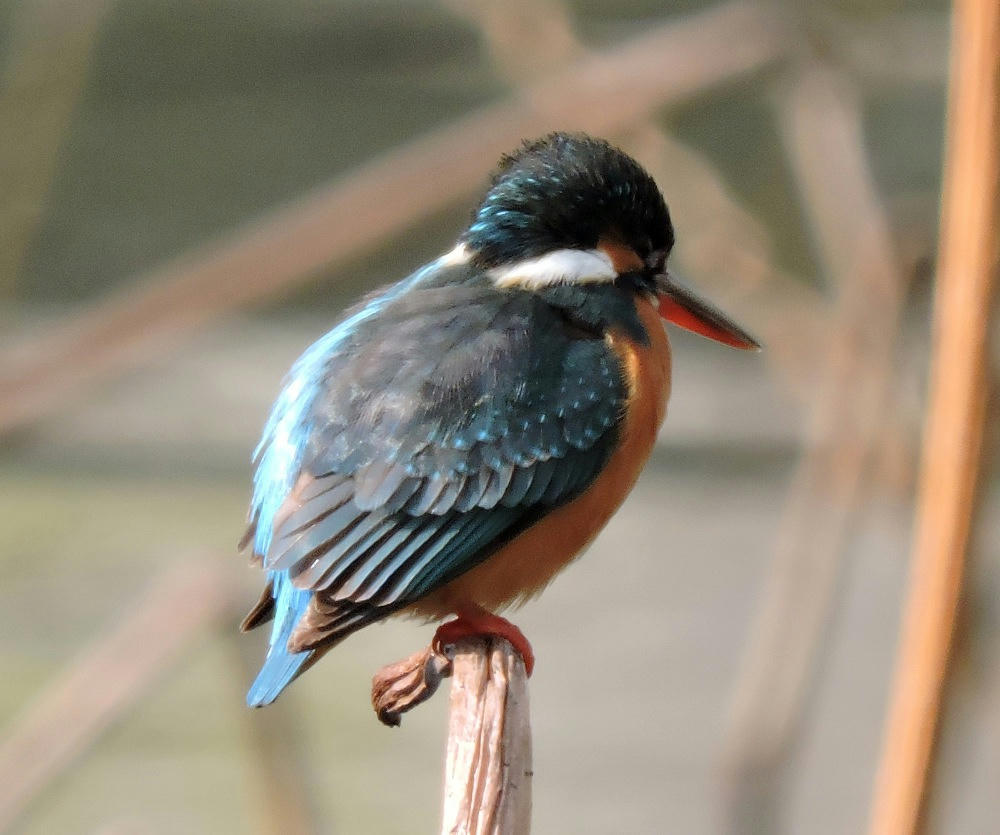 The photos don't do it justice. When it flies, the bluish strip down its back sparkles and shines a brilliant green. I saw just the one of this species.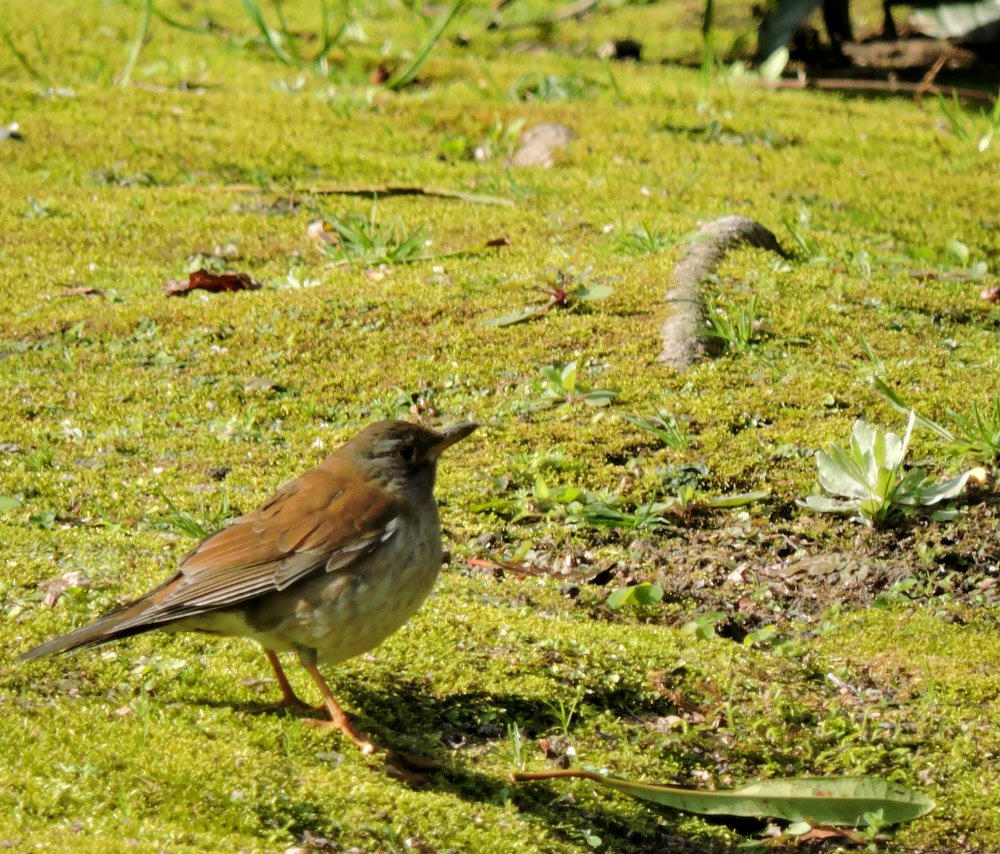 After a few minutes, the glittery bird few off, so I went around to the little park behind the back of Reimeikan, at the foot of Shiroyama. Unfortunately, a groundskeeper kept going back and forth with a gas-powered leaf blower. I didn't see that many birds in the park, maybe only 4 or 5, and I'm not sure if that's because they were all elsewhere for the season, or if the noise drove them away. The sound bothered me enough, and I only hung around for half an hour before returning to the front of the castle walls to look for the glittery bird again. After that, I went back home.
What's funny is that evening I went to the bookstore to look at science books, and as I was walking by the bird section I noticed a volume on birdwatching in Japan and this guy's relative was on the cover. It's called a "kawasemi" (river locust), which is "kingfisher" in English.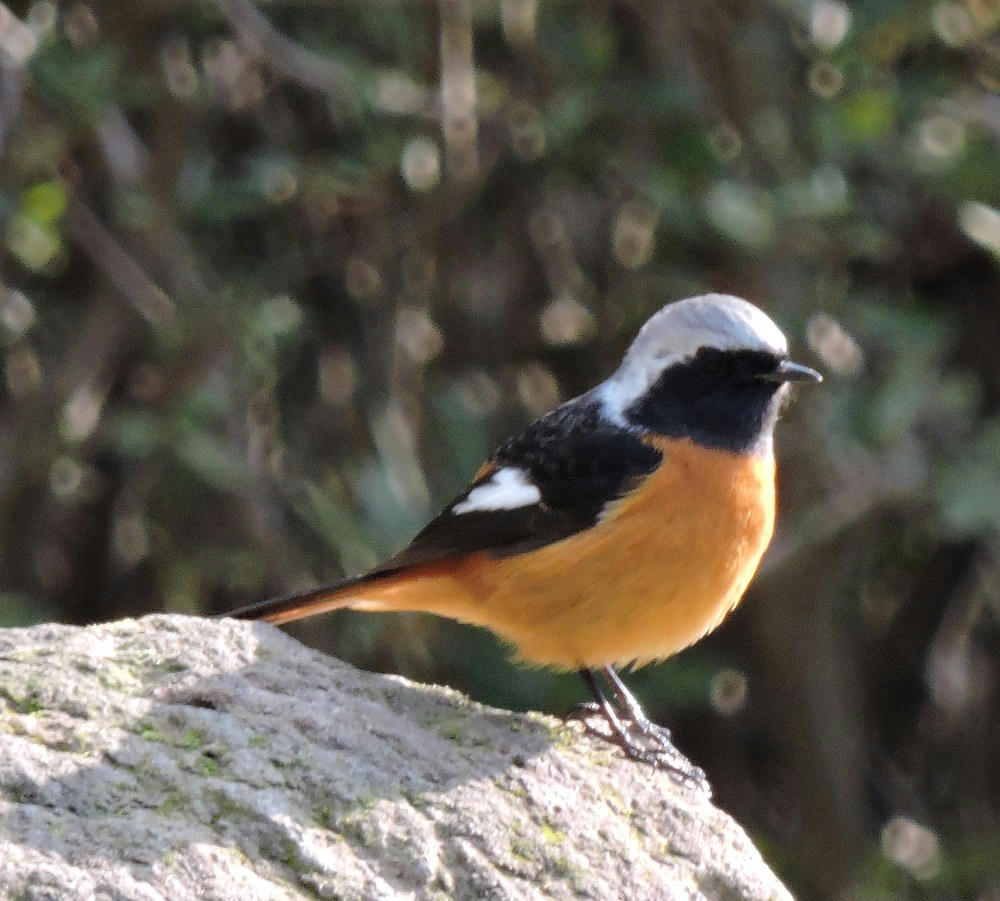 This guy liked flitting around in the shadowy areas under the trees, occasionally stopping in the sunlight just long enough to look for bugs, then jump somewhere else. I only got 4 shots of him before he was gone.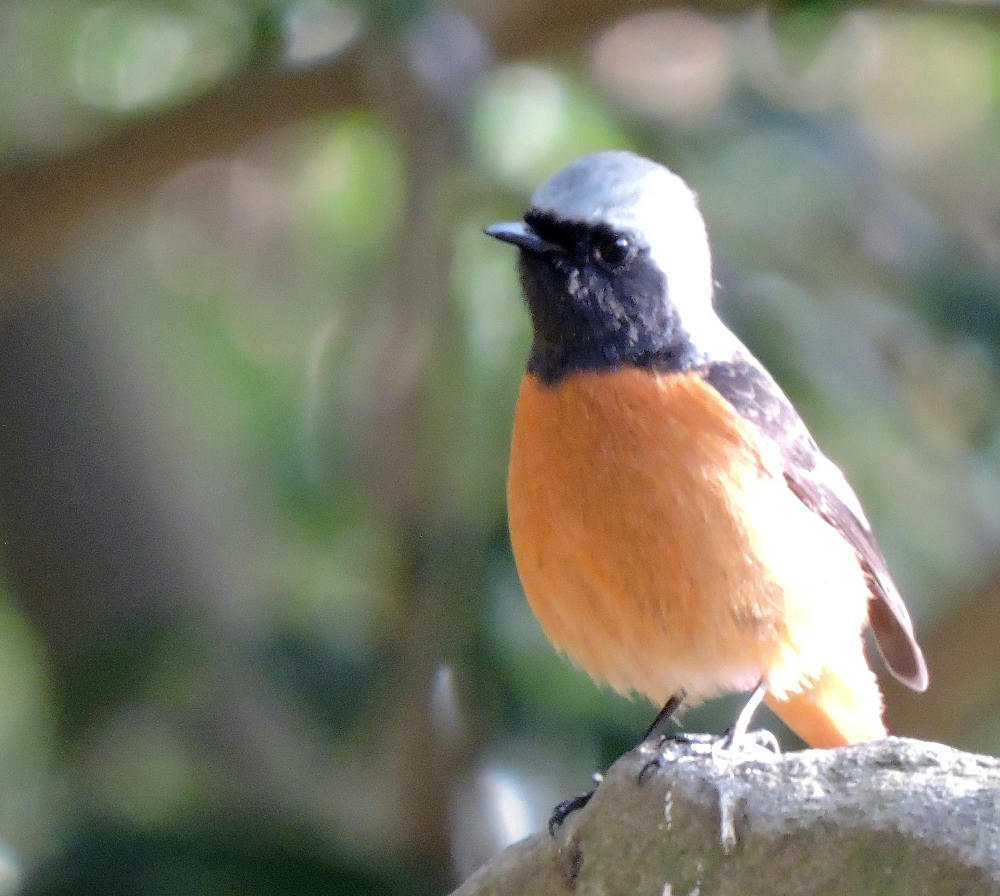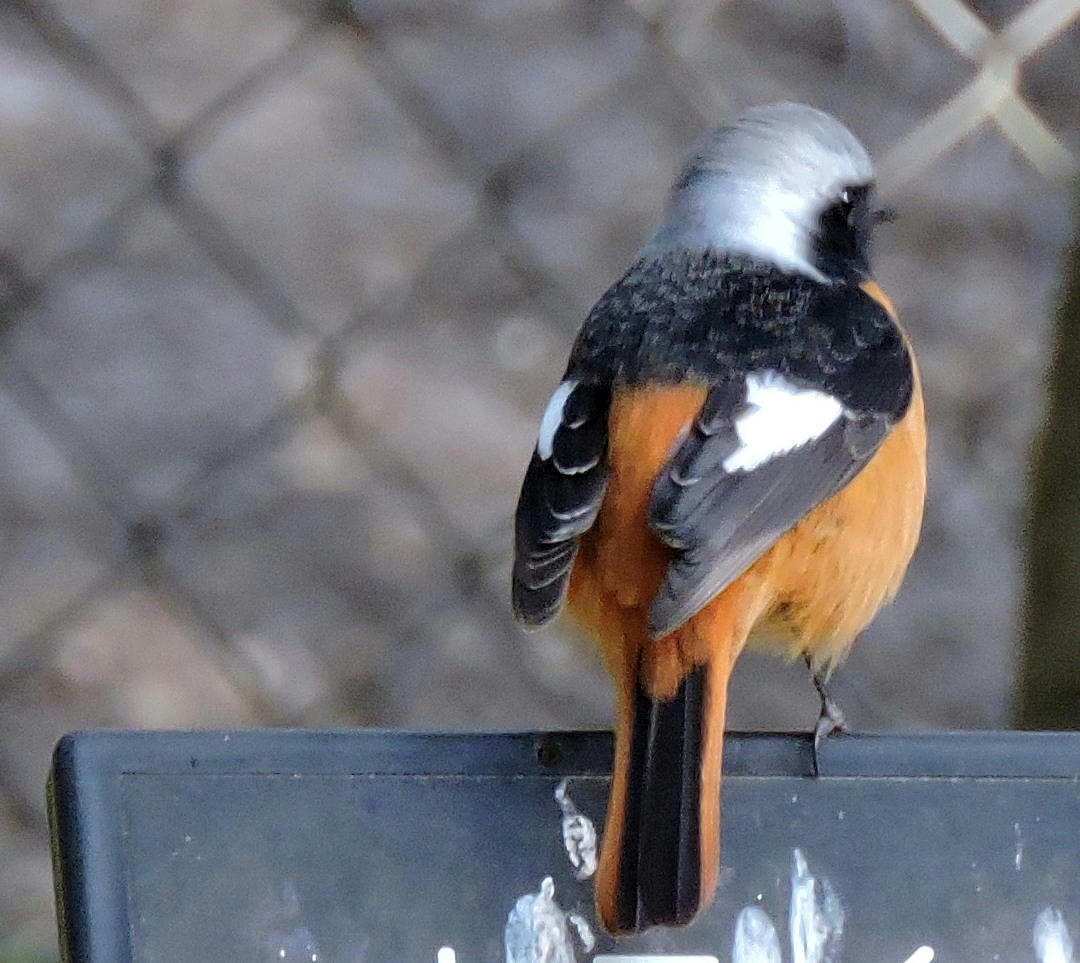 The main reason for showing this photo is to give a view of his back and wing patterning. The big camera was fighting me a lot with the focusing. Either I need more practice using the manual settings, or I need to try resetting to the factory defaults and see if that helps. I think the manual aperture controls worked out ok, though. Lots of soft focus on the backgrounds in these shots.