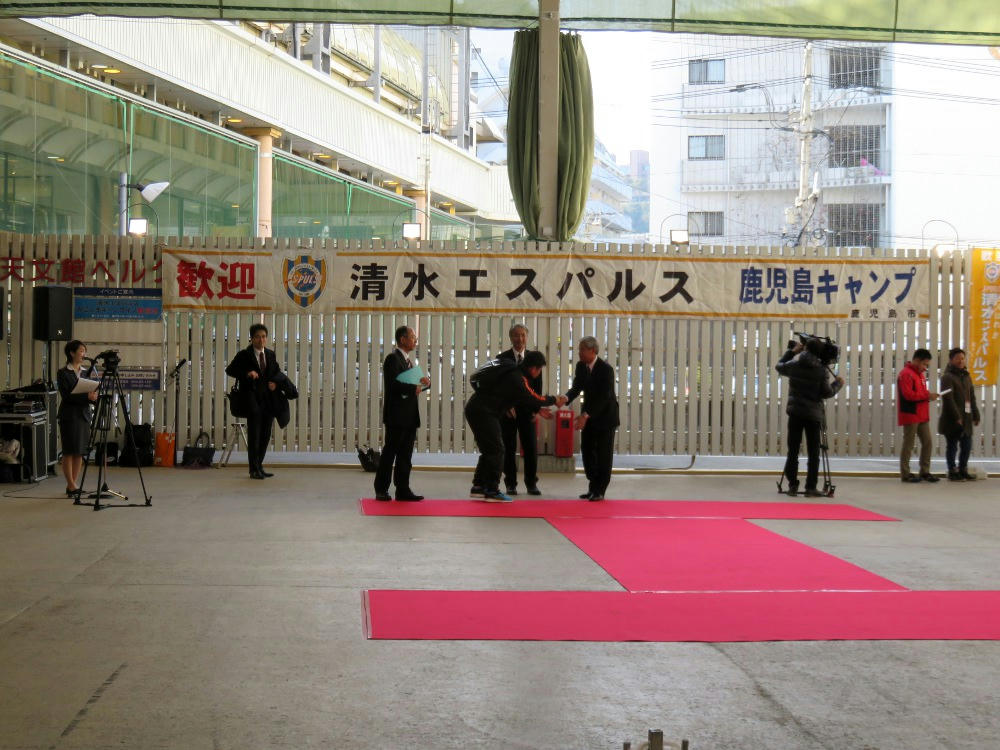 This last weekend was pretty much of a loss as far as events go. There was nothing in front of Lotteria on Saturday, and Amu Plaza was just running some kind of bargain sale in the open space in front of the main train station. On Sunday, there was a very short ceremony announcing the training schedule for the S-Pulse soccer team. This consisted of the corporate sponsors giving little speeches to the players and audience, and a table being set up to show the corporate gifts given to the team management. Very business-like, and very boring. The audience was kept at a distance with a barrier chain, and their only option for fan support was to wave the little orange flags that were handed out at the beginning. It was scheduled to start at 3 PM, and I didn't manage to arrive at Lotteria until 3:15, when everything was already wrapping up.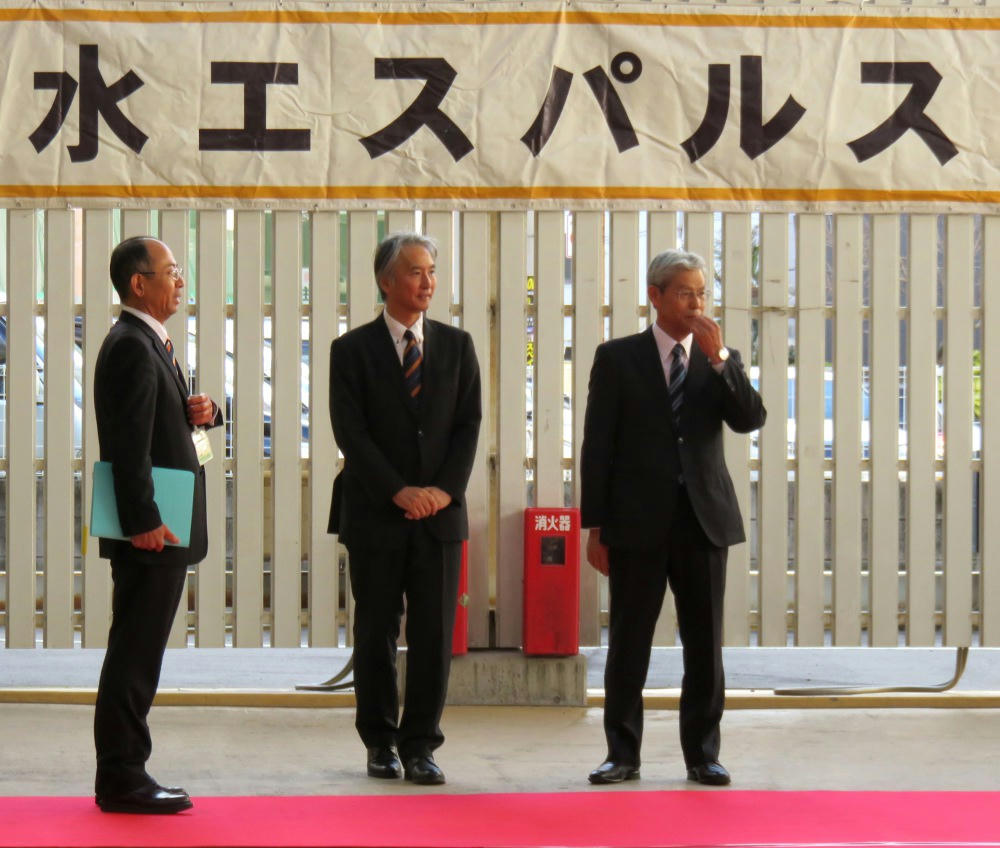 I doubt any of these guys have played on the field in, like, forever.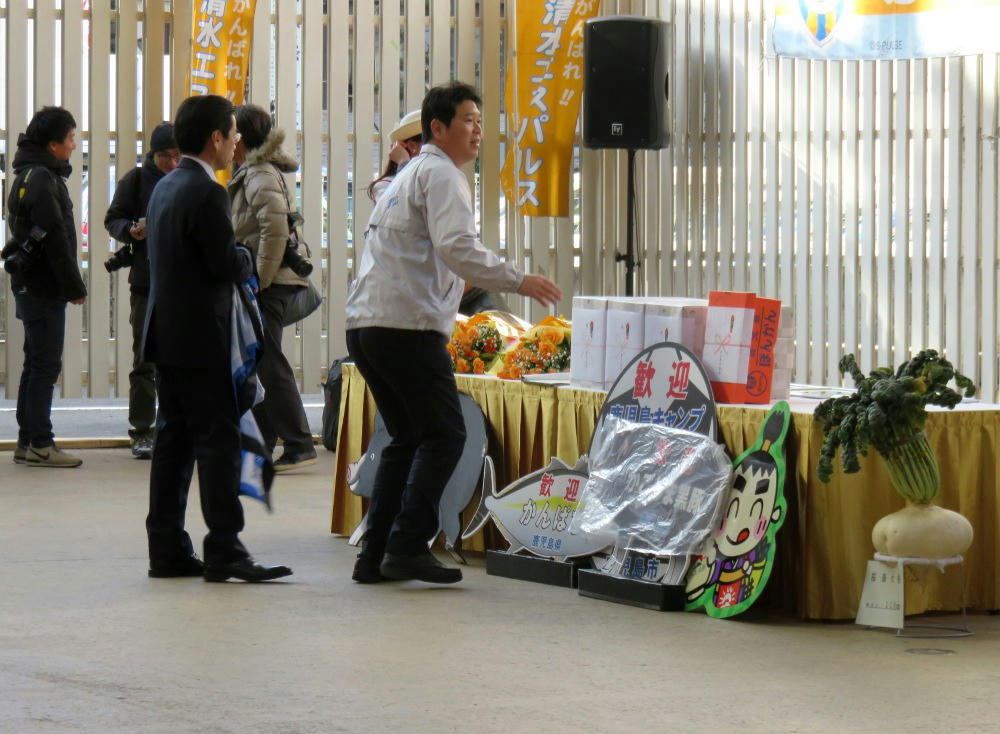 The gifts included bouquets of flowers, and a giant diakon (radish). Plus shochu.
I wonder if the fact that the 30-person audience consisted primarily of older housewives means anything.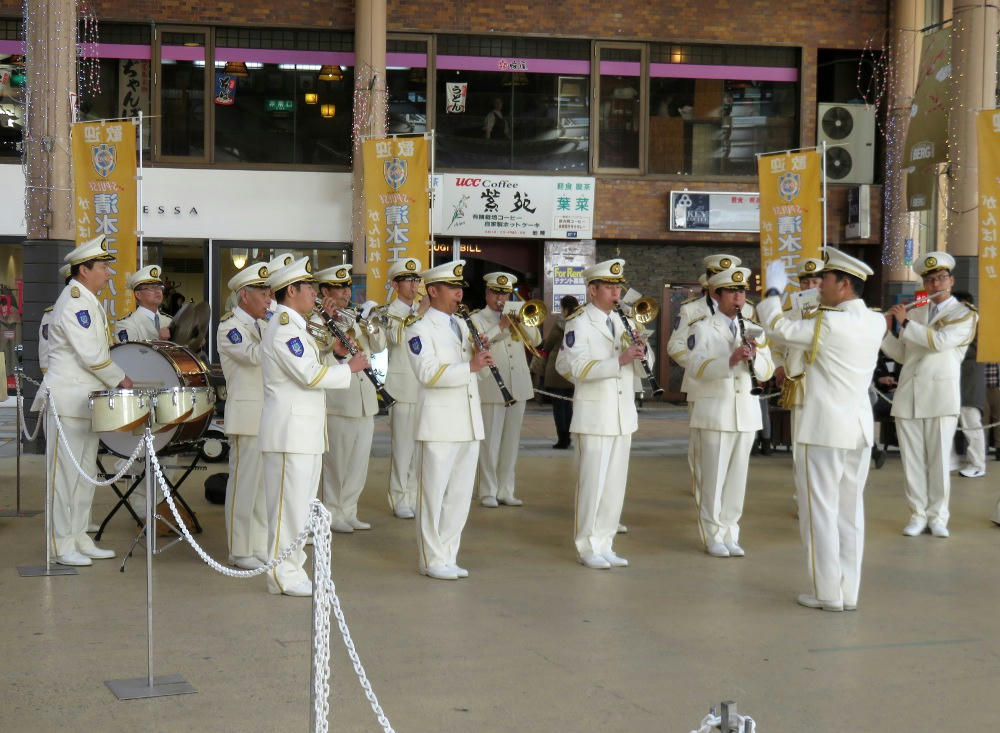 The ceremony ended with a brass band playing marching songs. At 3:20, the band leader looked at the organizer, who just shook his head. That was the band's cue to leave, and they just walked out. And like that, everything was done and people wandered away.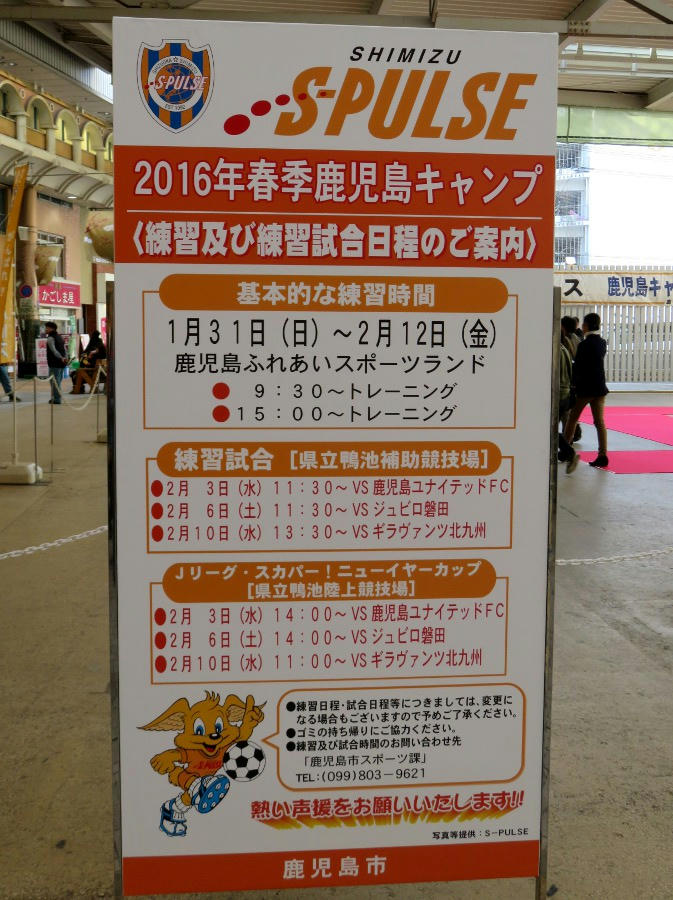 The schedule consists of a few exhibition games, and a "J League New Year Cup" over the next week.