Wan Wan Fest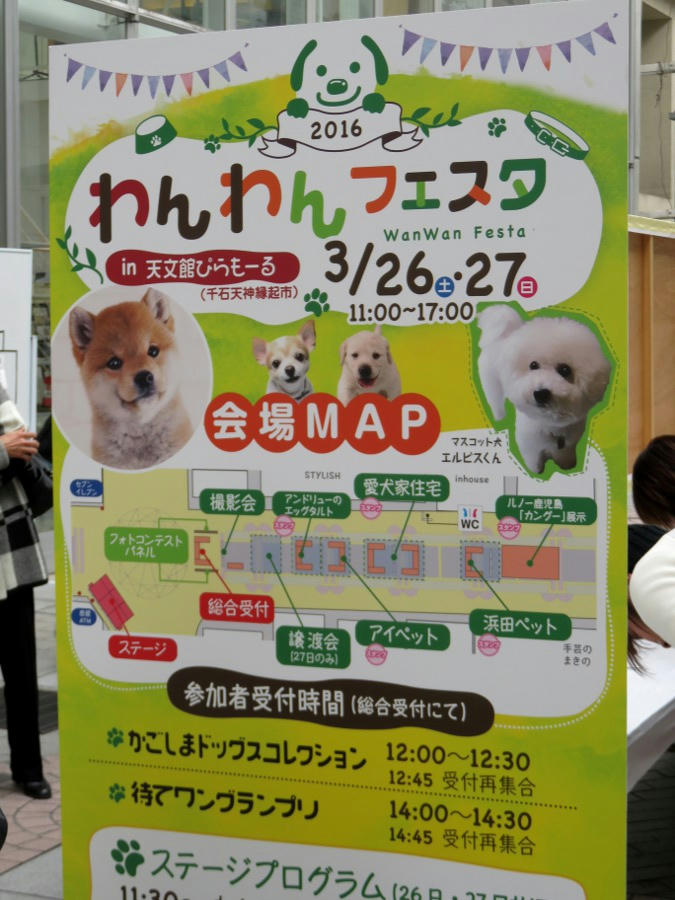 Another slow weekend, event-wise. Nothing on Friday, and I had to work pretty much all of Saturday. On the way in to the school at 12 PM, I passed through Tenmonkan. The
Wan Wan Fes
(Arf Arf Fest) was just getting started in the space in front of 7-11. According to the schedule near the stage, most of the events were either contests for dog owners, or advertising for things like shampoos and doggy accessories. Nothing much worth hanging around for if you don't own a dog. Lots of dogs in the audience, though.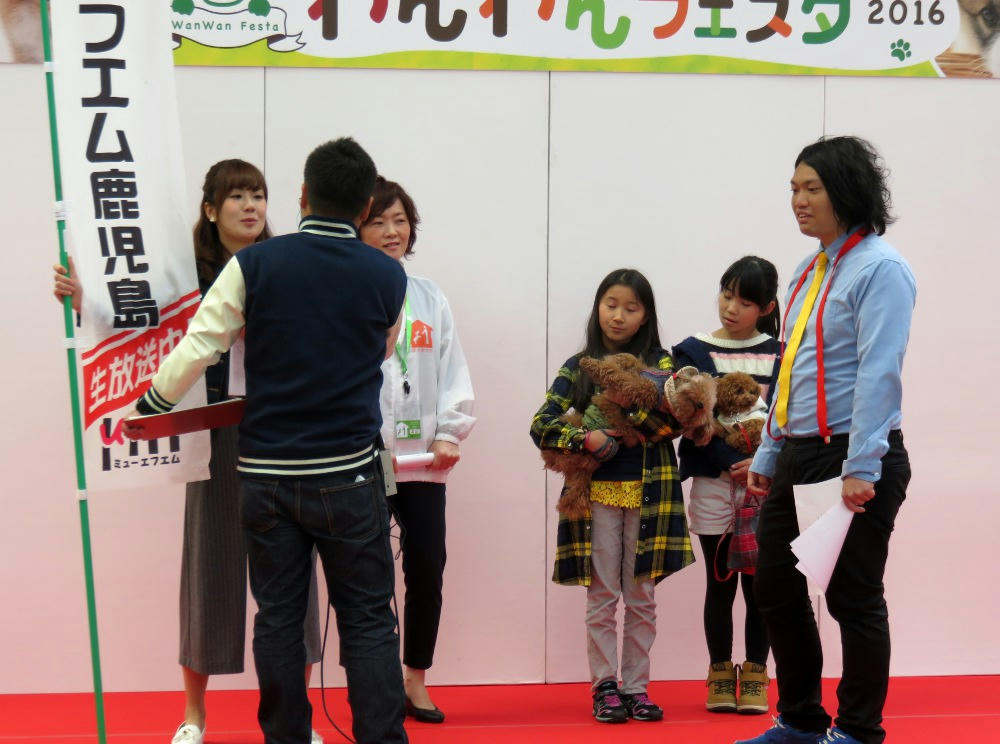 When I arrived, the comic duo Party were interviewing a couple of the event sponsors, and two kids with their pets.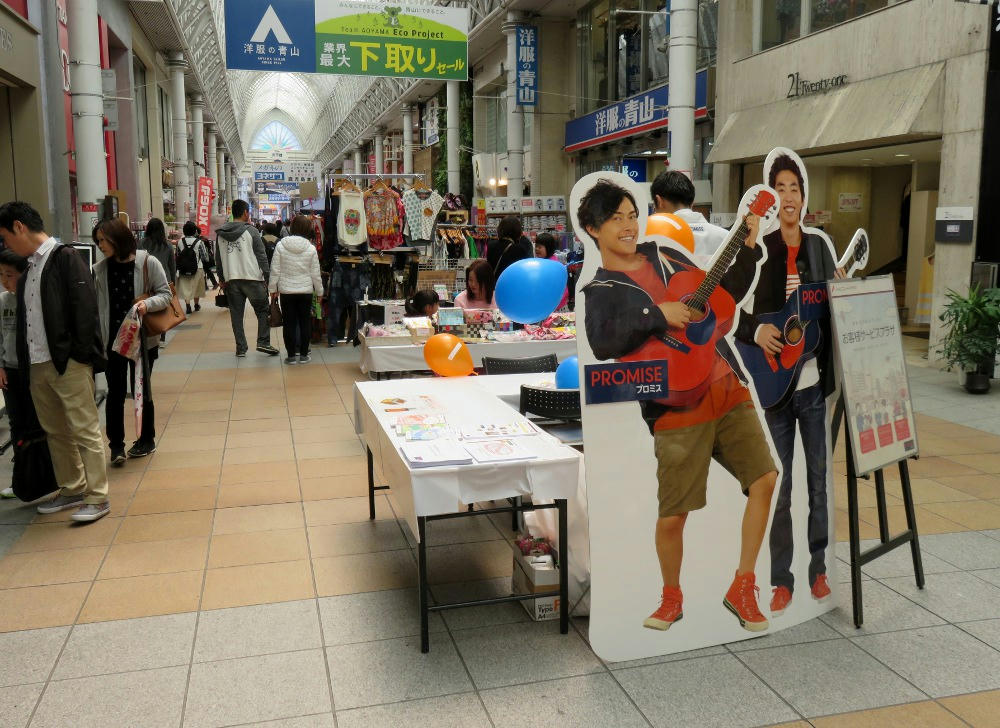 Additionally, there were the regular arts and crafts tables that often show up here on the weekends when the weather is good.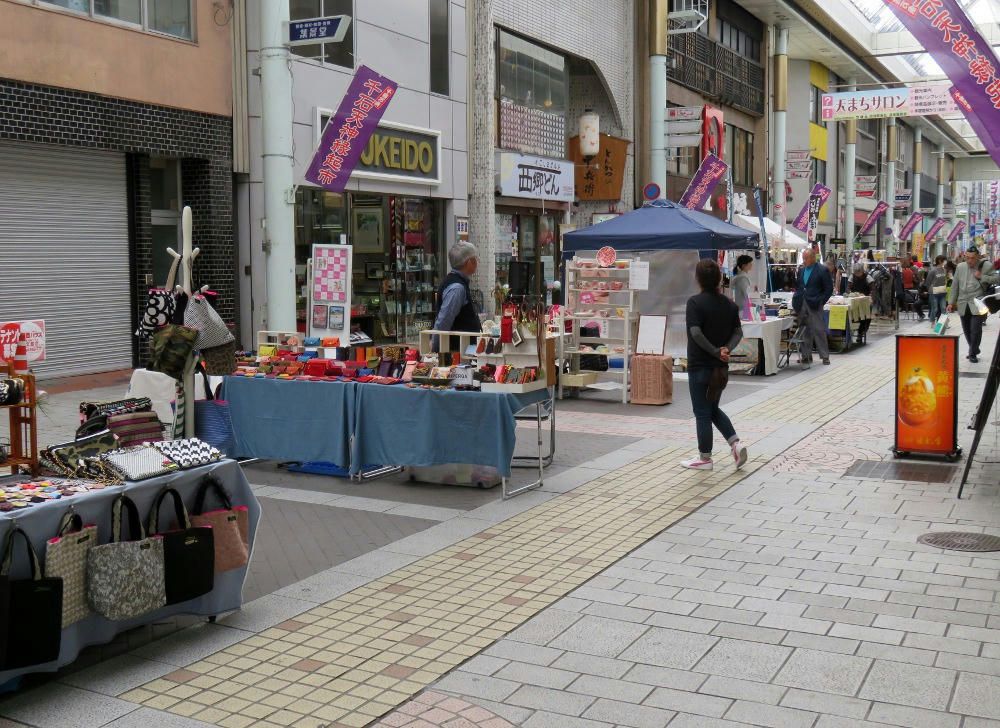 This area is an intersection of two walkways, and each one has its own types of tables. Here, we have purses, bags, necklaces and ear rings. I may need to add that normally there aren't any tables in the walkways, that they're usually wide open and used for sparse foot traffic.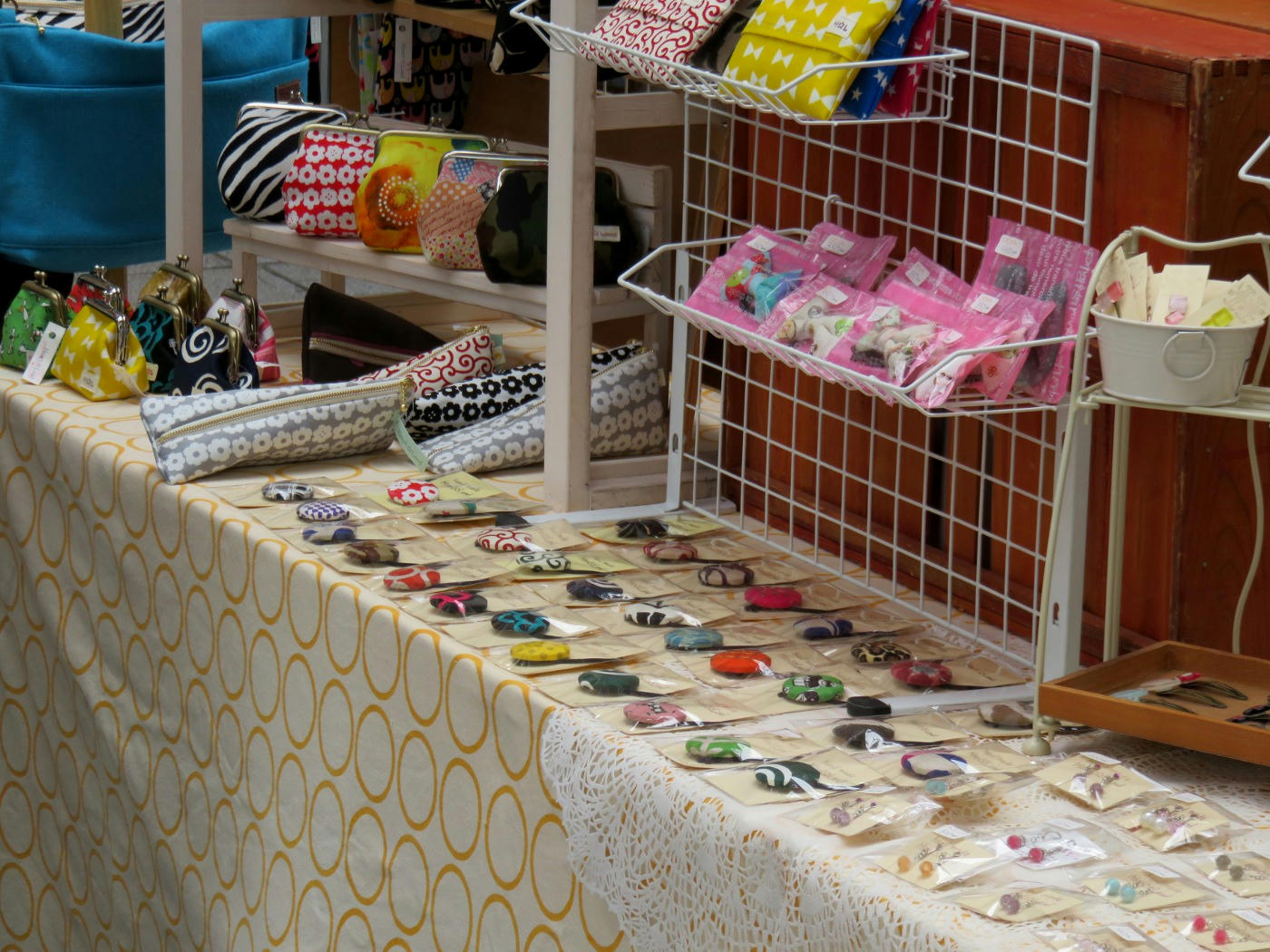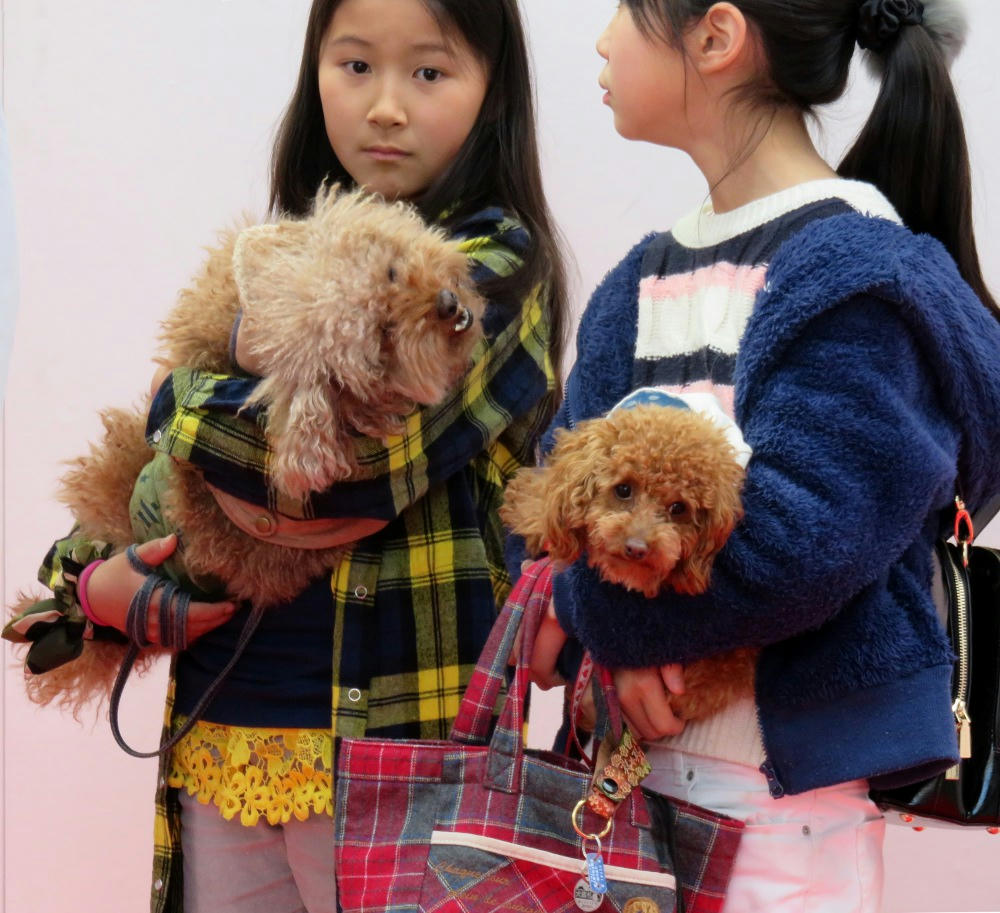 A close-up of the pets currently on stage.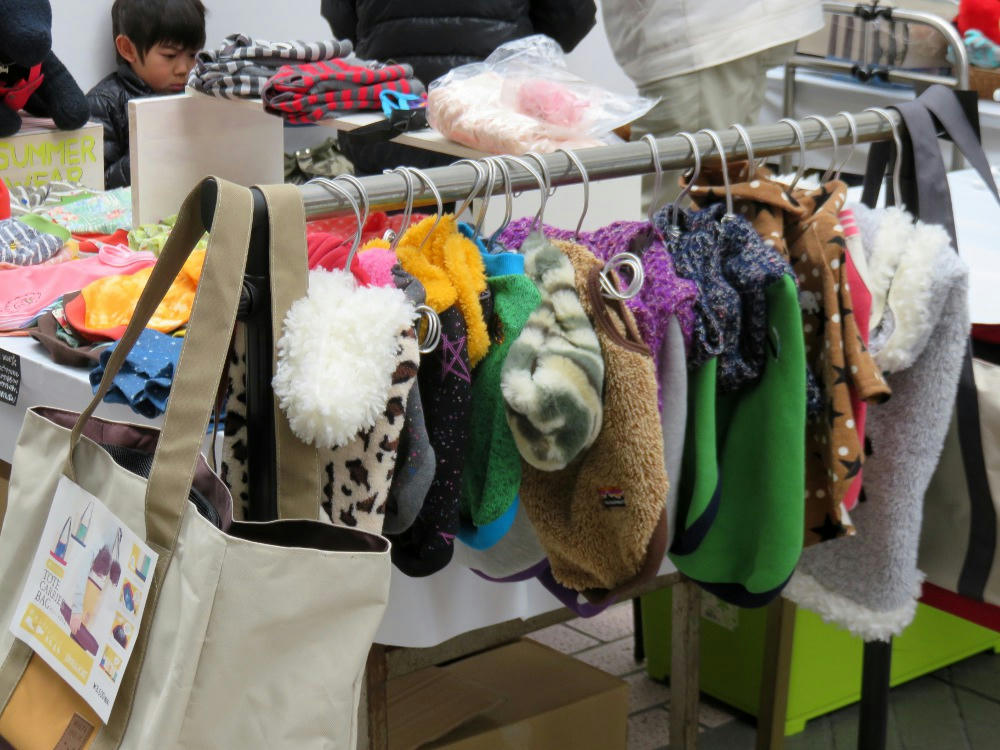 Plus, little doggy clothes.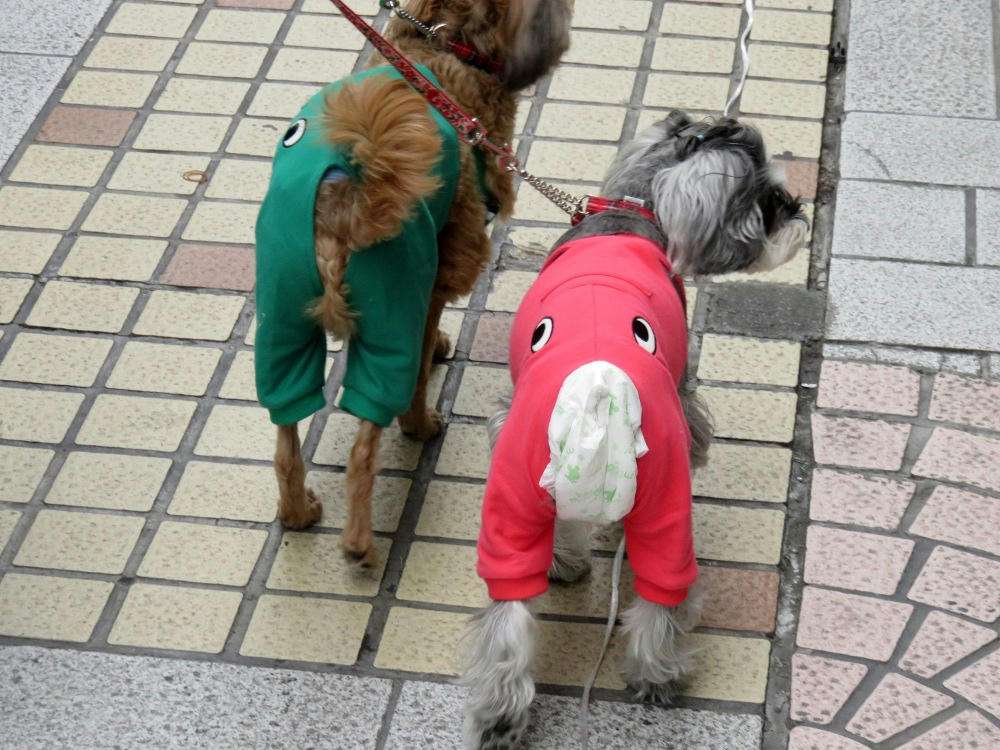 And little doggies in little doggy clothes. I was surprised by just how many of the dogs had diapers on.
Sakurajima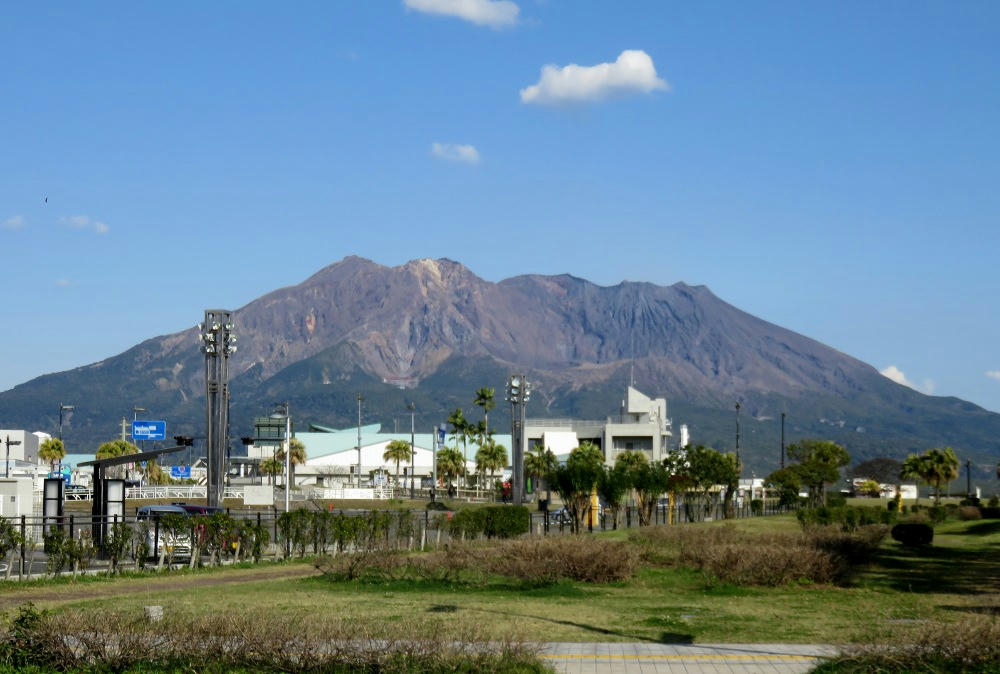 One of the most frustrating things on Saturday was that the weather was almost perfect. Generally, the air is so humid that Sakura island is barely visible, and if it's raining the volcano is completely invisible. Naturally, when I had to work the air was so clear as to be painful. At some point, the weather is going to be good and I'll be able to climb up to the observation building again.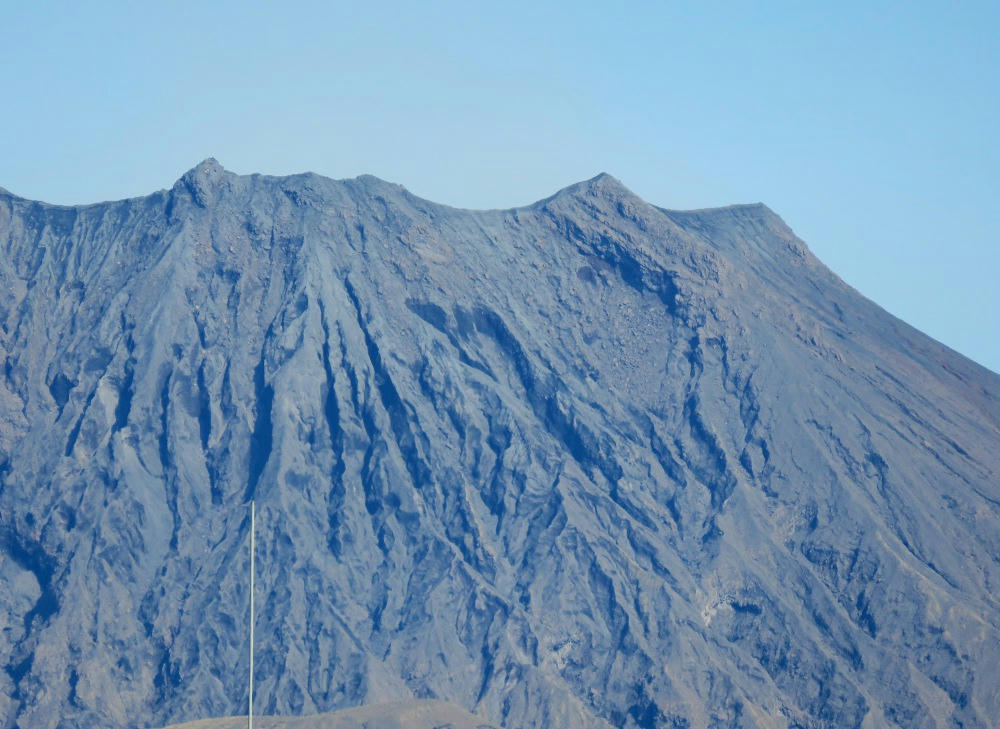 Sigh.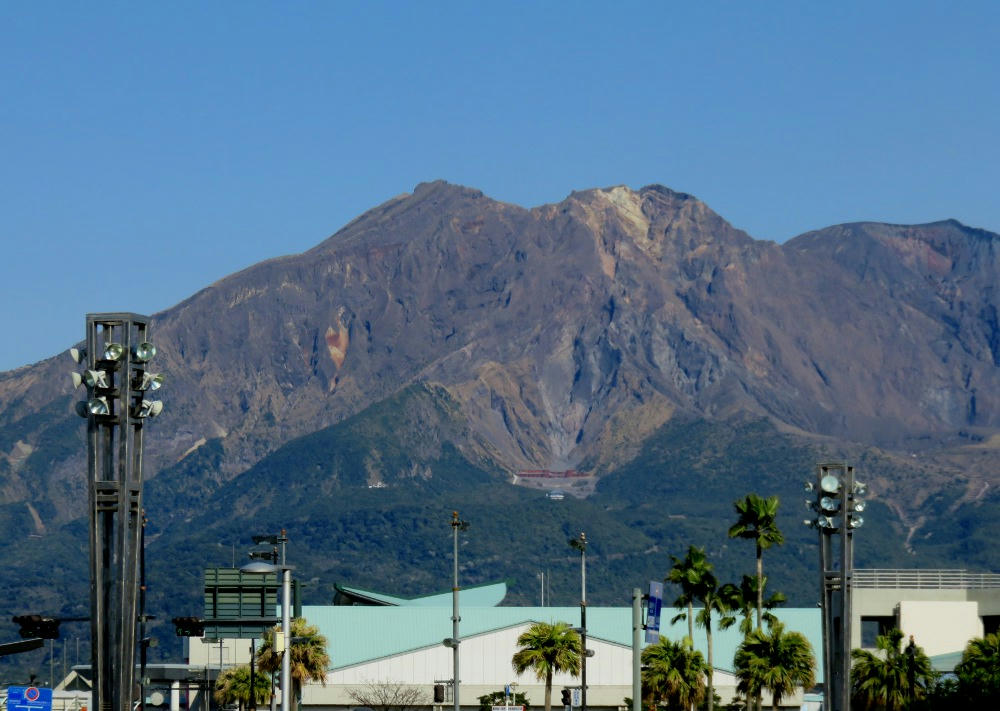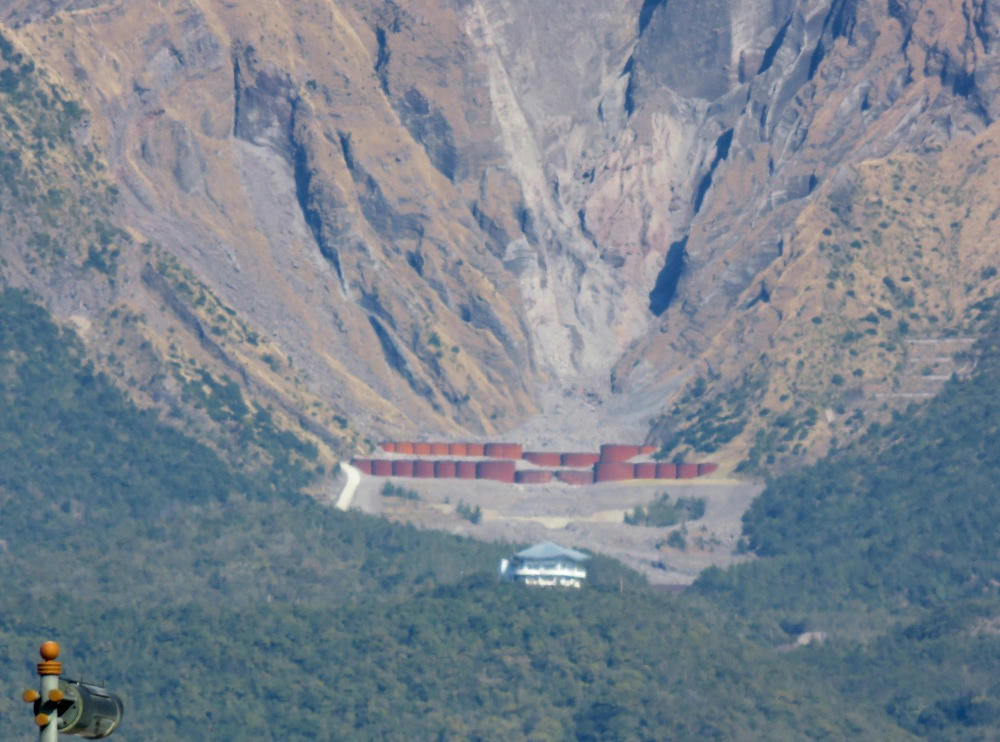 A closer look at the observation deck building, and the mudslide prevention dam.
Mar. 27
RC Racing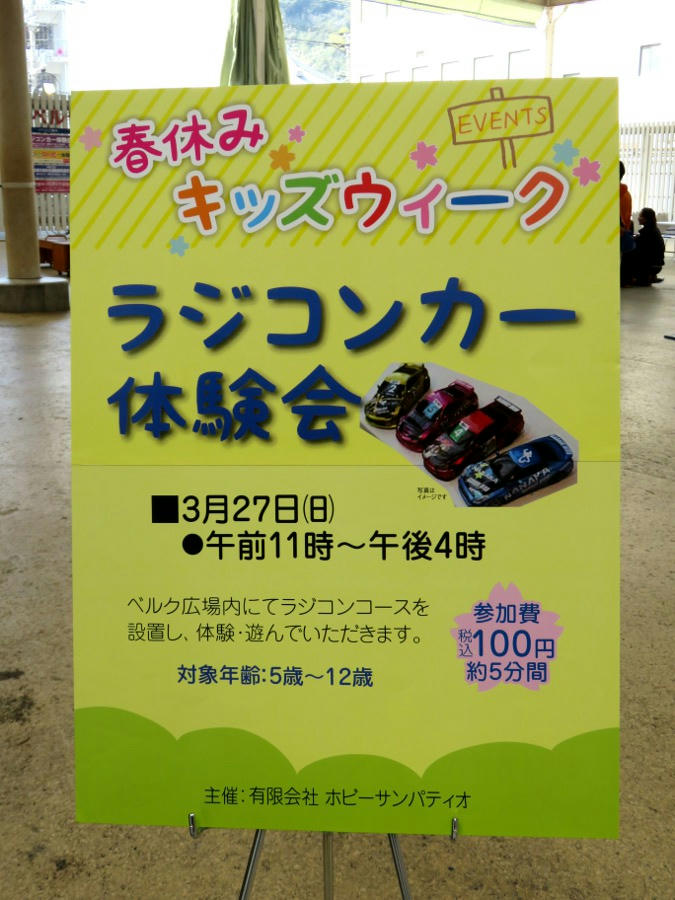 I had a little free time on Sunday, so I came back out to Tenmonkan. There was nothing new going on with the
Wan Wan Fes
, and I kept walking down to Lotteria, where an RC car racing event was scheduled for the day. The sign says that it was to run from 11 AM to 4 PM, with kids being able to play with the cars for 100 yen for 5 minutes. I got here at 2:30 PM, and things were pretty slow (and I'm not talking about the car speeds). I don't know if they had that many participants earlier in the day, but the kids here seemed to be having fun, anyway.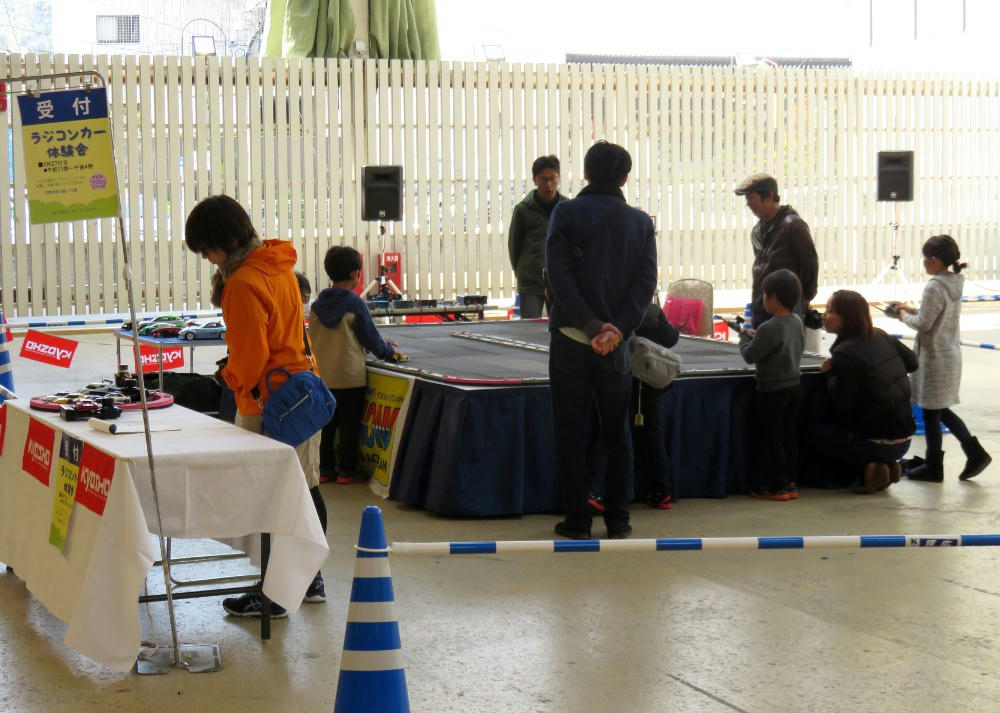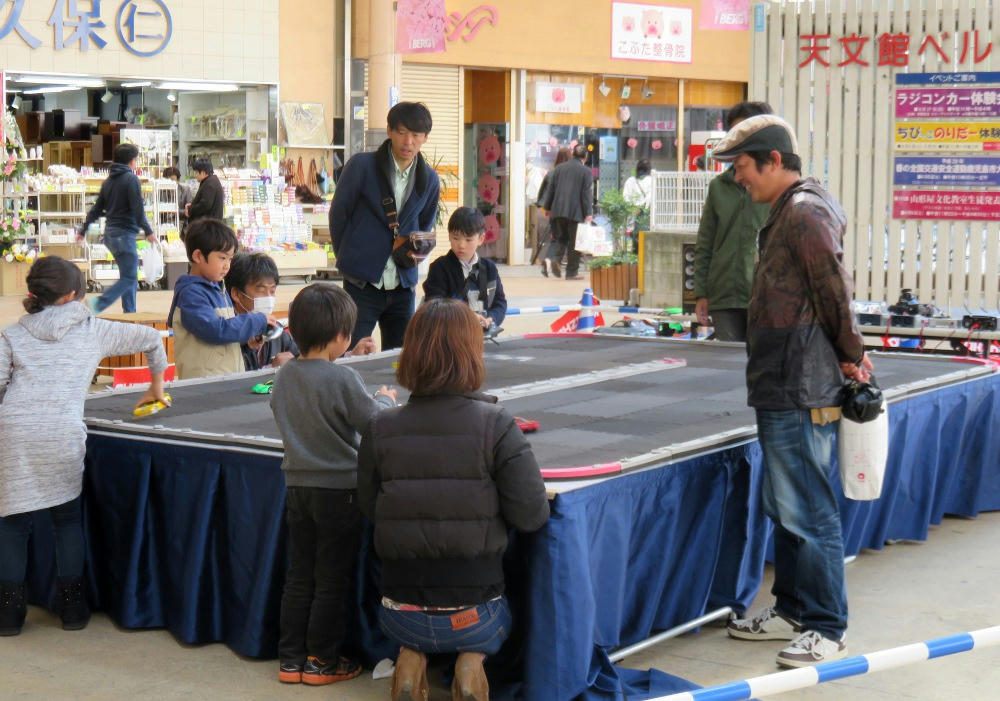 I doubt if they ever got around to having competitions; it may just have been an opportunity to play with the cars a bit.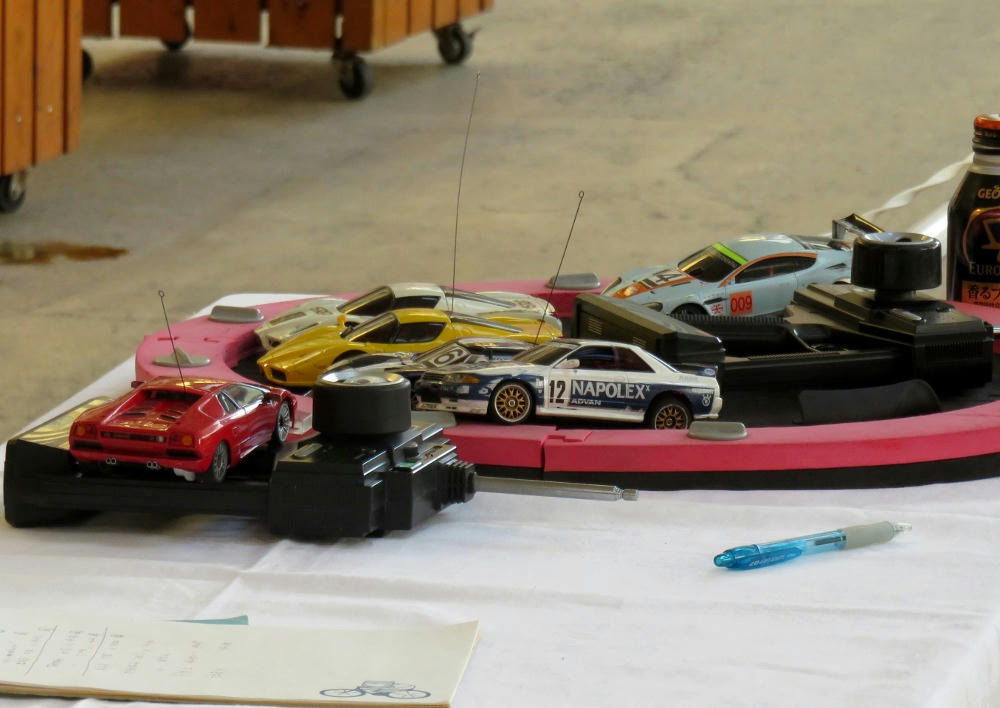 Era-buu Land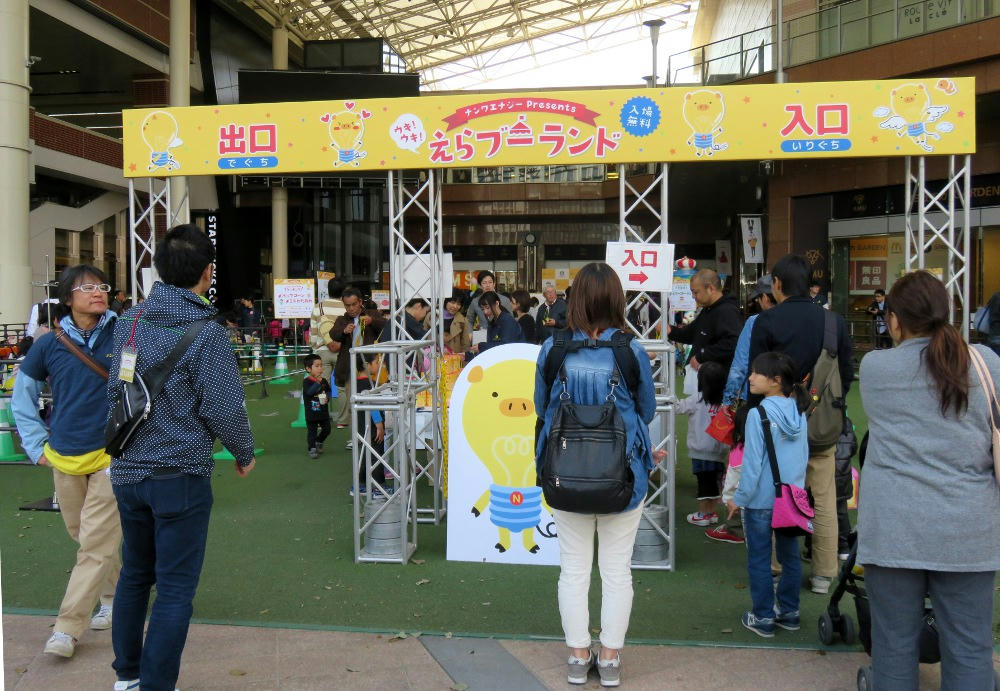 Meanwhile, up at Amu Plaza, we have
Era-buu Land
. I'm not exactly sure what "Era" refers to, but "buu" is the Japanese version of "oink". A lot of the local mascot characters here are based on pigs, in part because Kagoshima is recognized as a producer of black skin pigs, and they have "buu" in their names.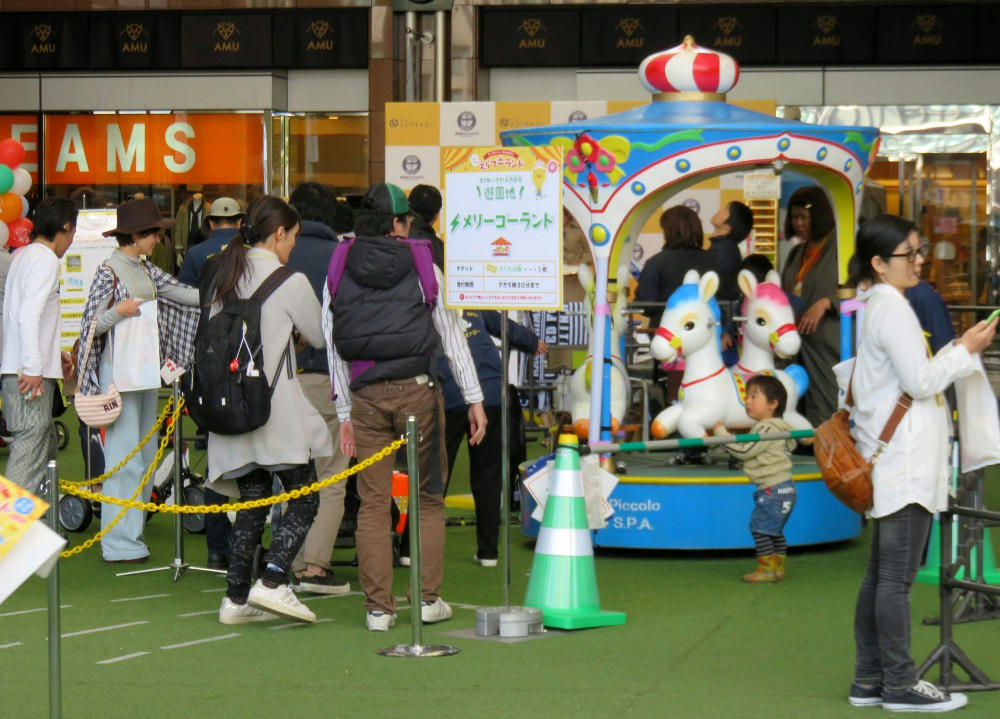 For the most part, it's an electricity education camp for children and adults. All of the rides and attractions are powered by modified exercise bikes with built-in generators. The adults pedal, and that causes the merry-go-round to run.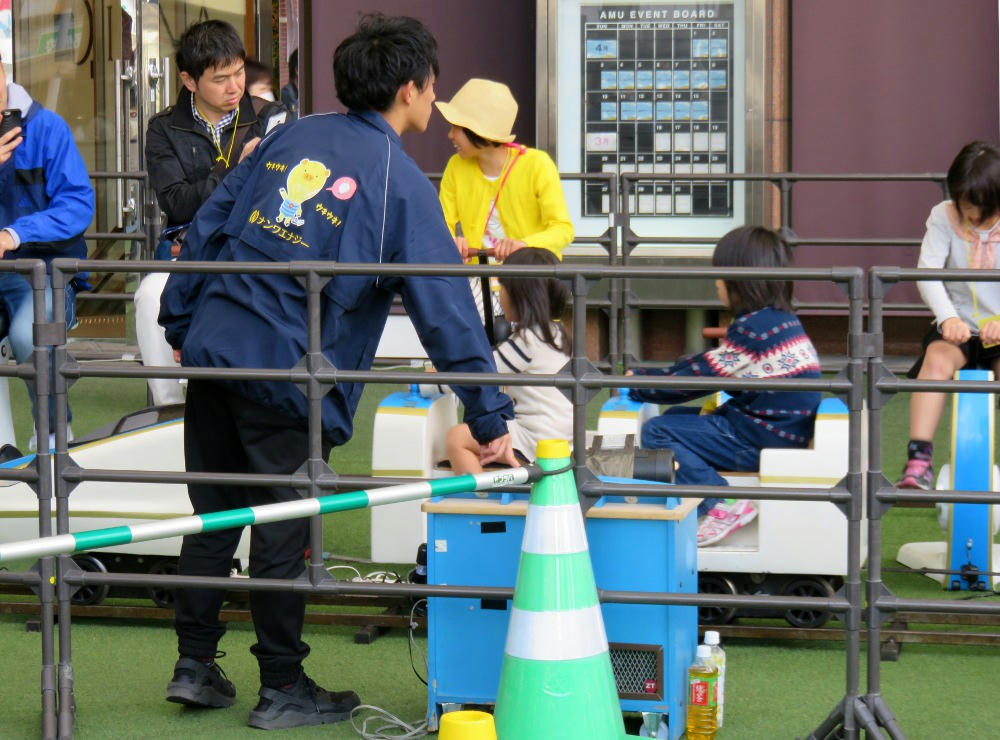 There's also a train ride, with one of the generator bikes to the right side of the photo.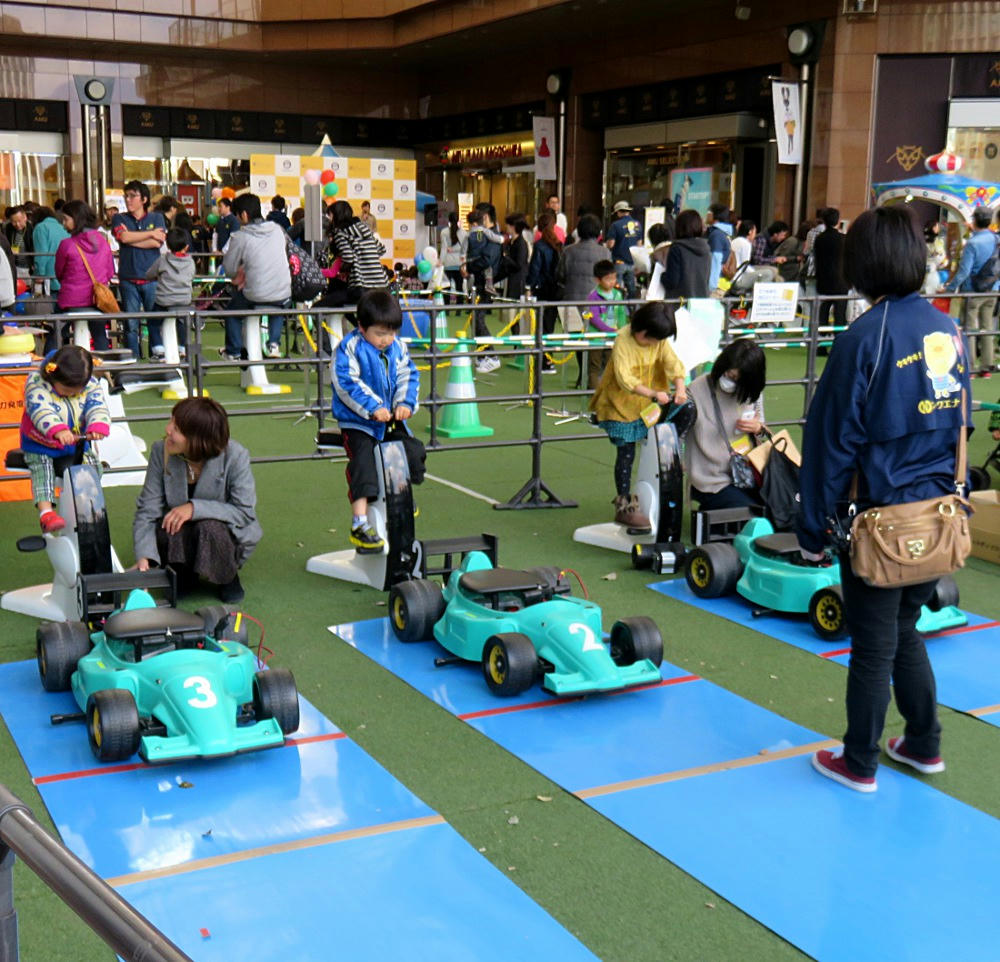 And the race cars. The generators here are easier to pick out.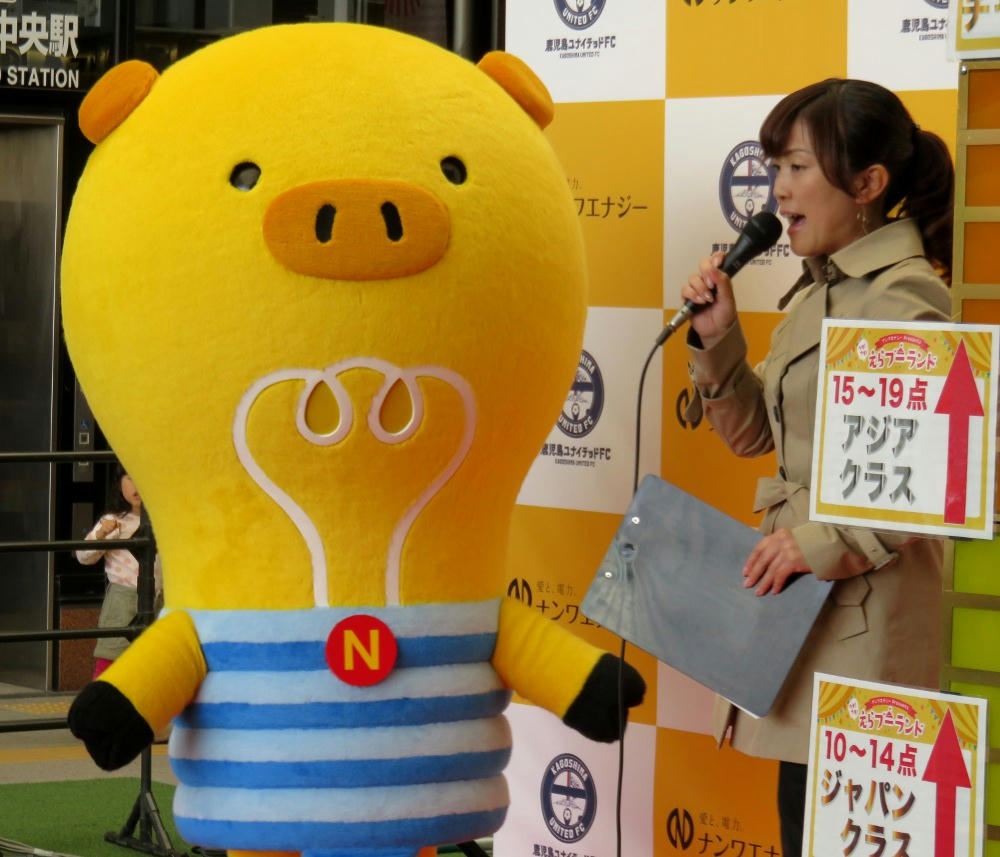 Then we have Era-buu himself. They had a performance stage, but it was used mainly for educational activities, and the character show. Nothing that was worth recording.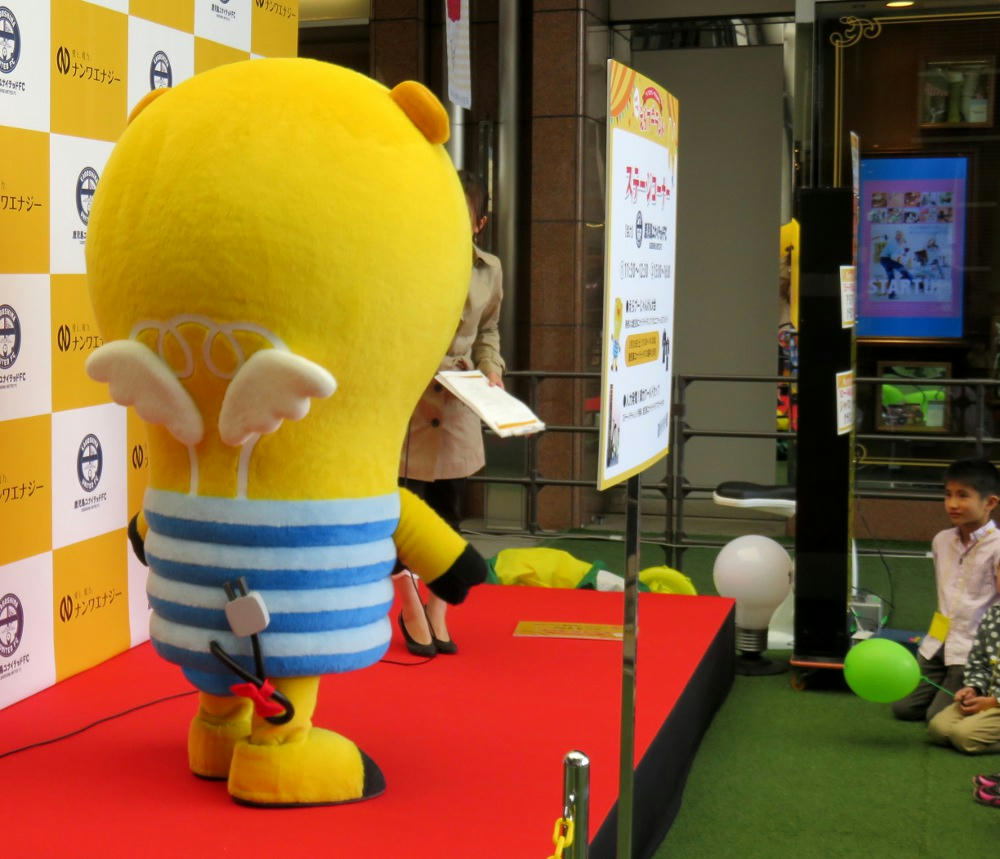 From the back side, notice Era-buu's tail.
And, that was it for this weekend.