Marathon Setup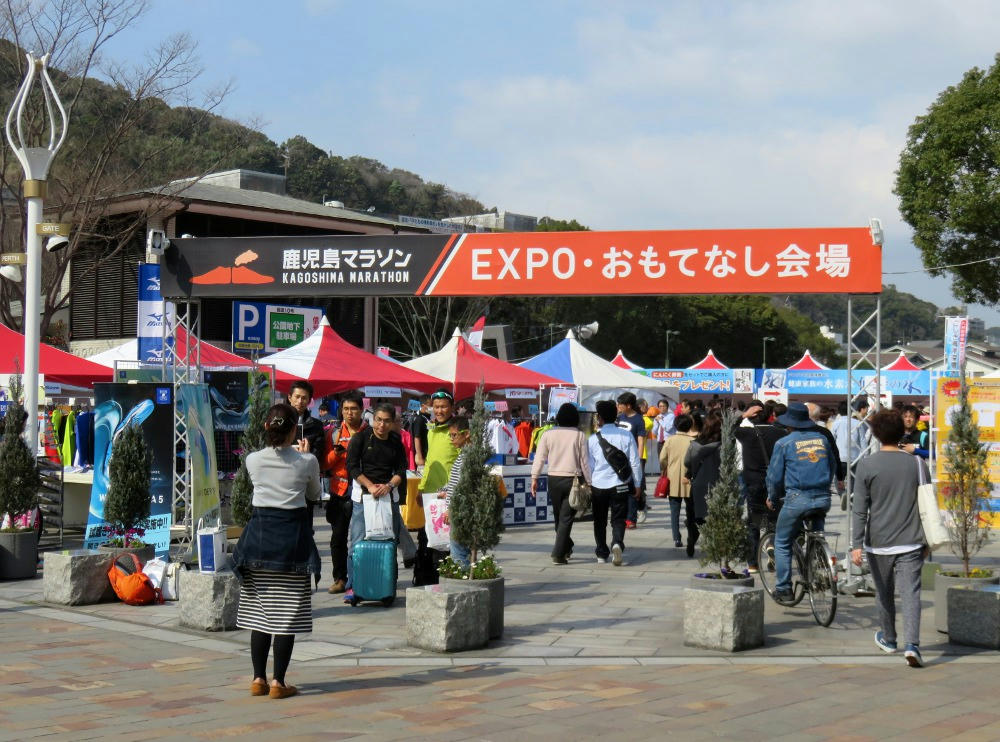 I've been seening posters advertising the Kagoshima marathon since last December, before Christmas, and it's kind of a shock to realize that it's all over now. The tents started going up in Central Park last Tuesday, and I was thinking that somehow the start or finish lines were going to be in this area. I was completely wrong about that. Actually, the park was an "omotenashi point", (hospitality stage). The weather was good on both Friday and Saturday going into the weekend. I had to work Saturday from 1 to 2 PM, then a break until the next class at 5 PM, and two more classes, with the last one ending at 8 PM. I cut things fine getting out the door at 12:40, so I went straight into the school without side detours. At 2, I got out, returned home to do food and milk shopping on the way, and turned back around and headed for Central Park, where the warm-up activities were underway.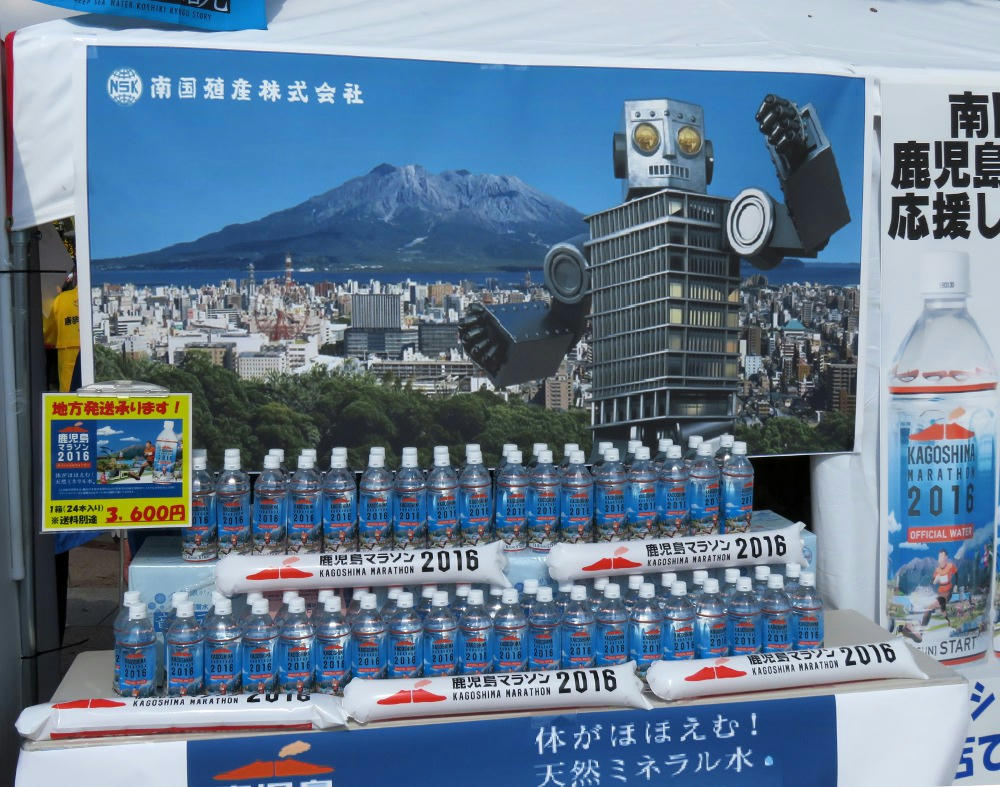 An apartment building robot promotes Kagoshima spring water in souvenir bottles.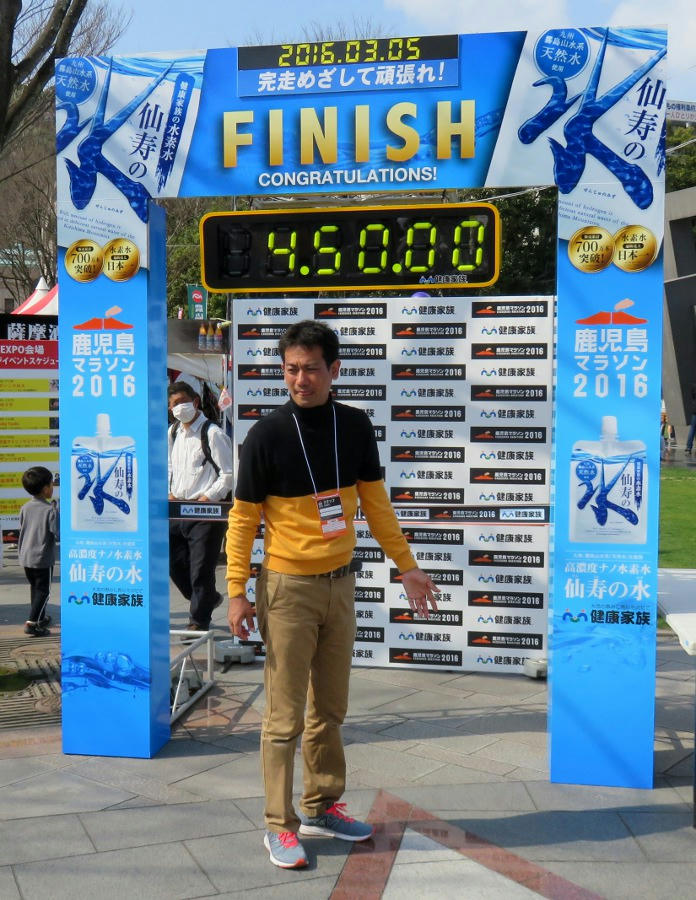 Visitors could pose in front of the timer clock to show what their marathon finishing time was.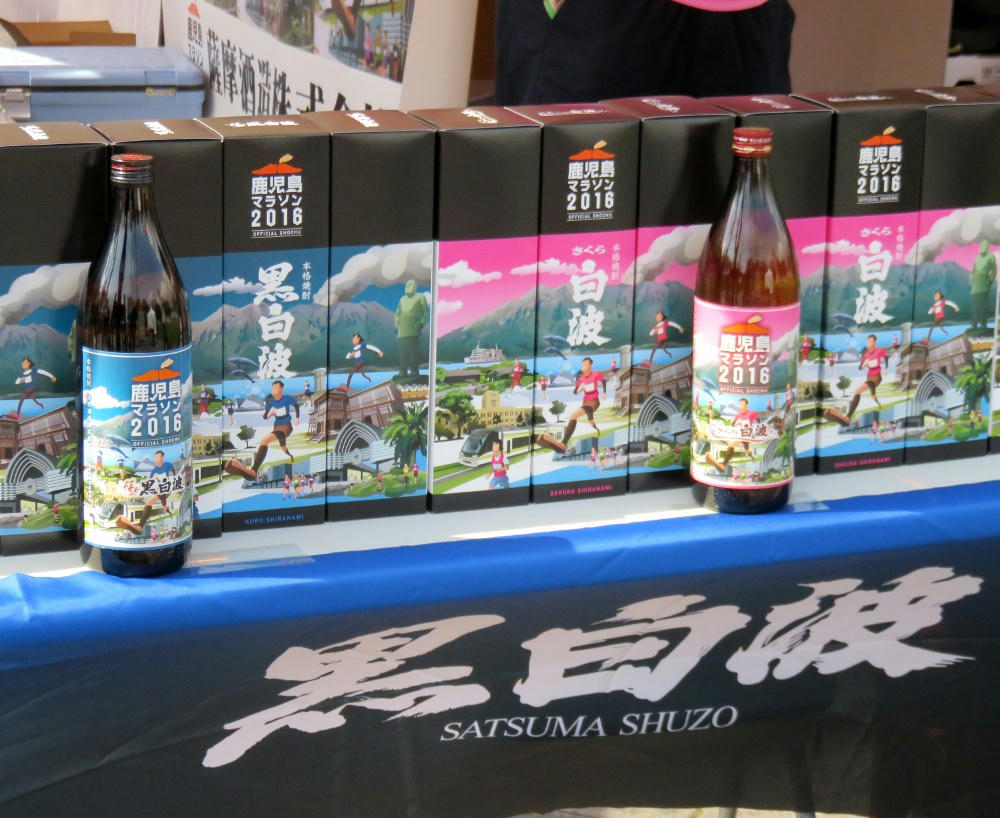 I mentioned a few weeks ago, with the article on the marathon ad poster, that one of the shochu companies had a line of shochu with commemorative labels using the event poster art. The bottles are kind of small for 1,200 yen ($10, USD), so I didn't get one. But, they'll probably remain for sale at Amu Plaza until they run out, so I can always change my mind later.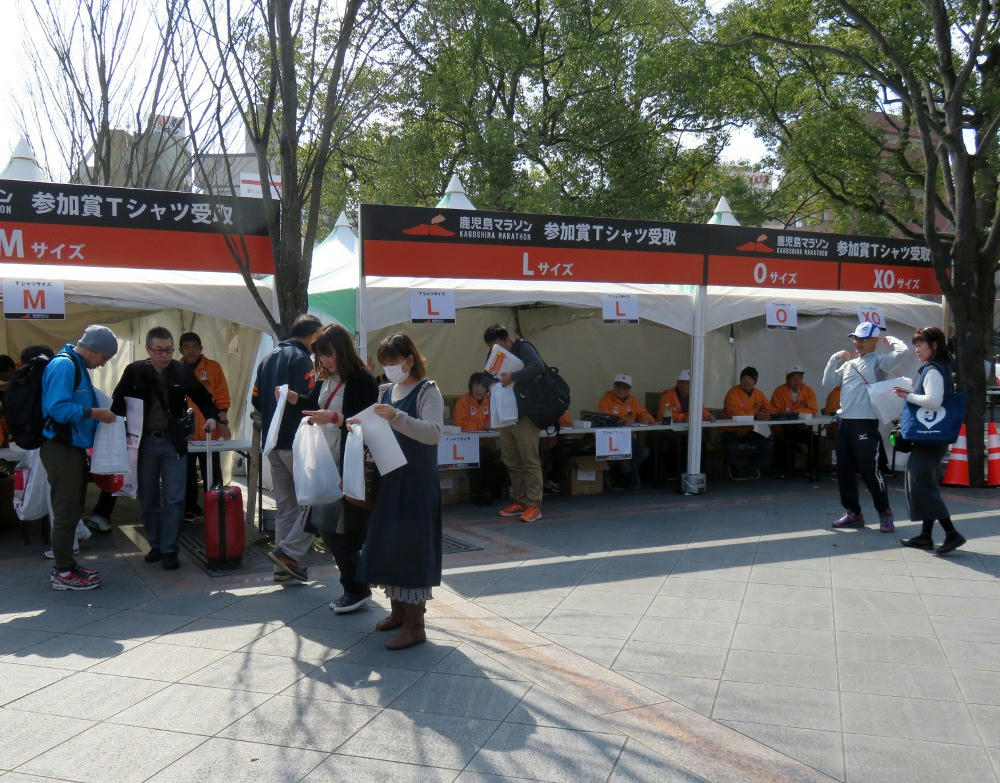 Booths handing out t-shirts to the registered runners.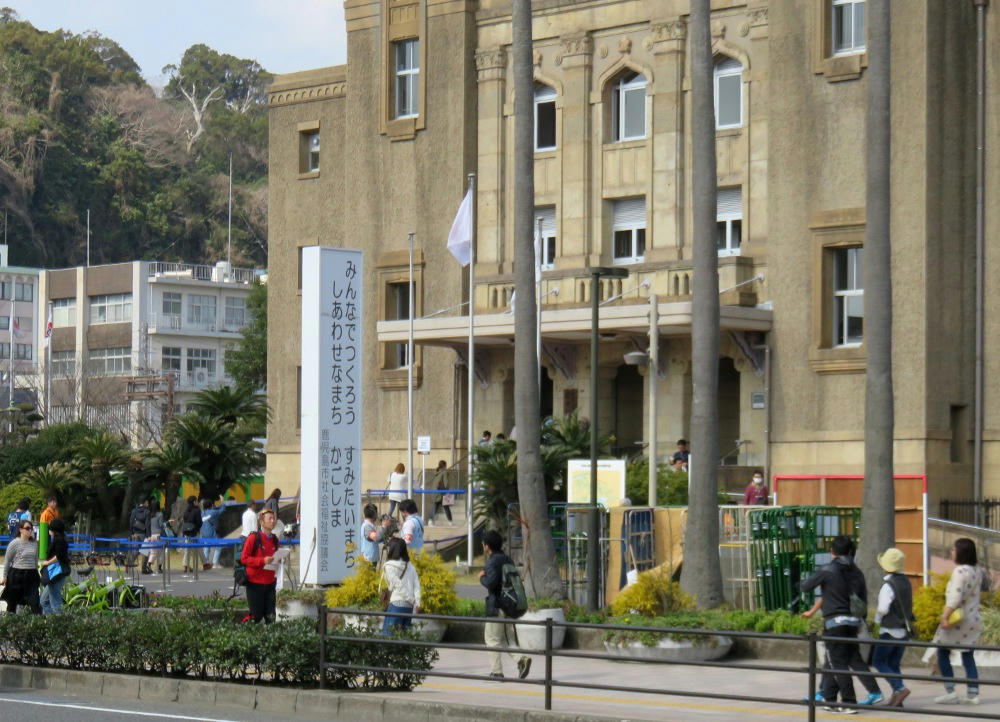 At the other end of the park, across the street, is the Houzan Hall entertainment arena and concert stage. Next door is an old city archives building. This building is where the runners had to go for pre-day registration.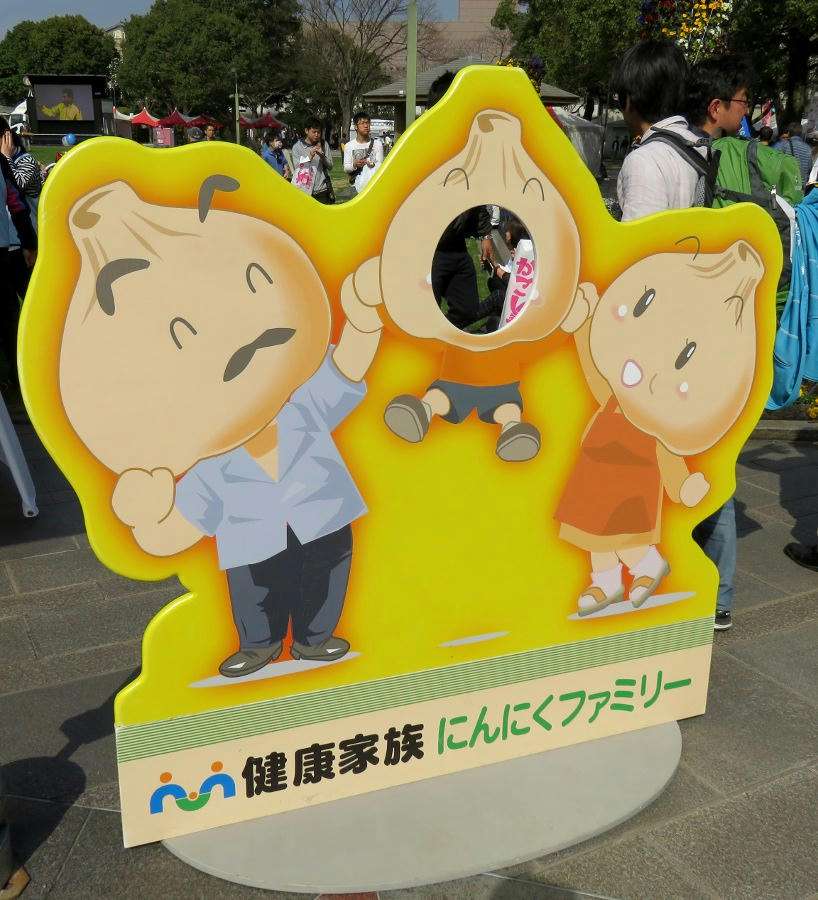 One company markets garlic supplements. Your child can have their photo taken with the Garlic Family.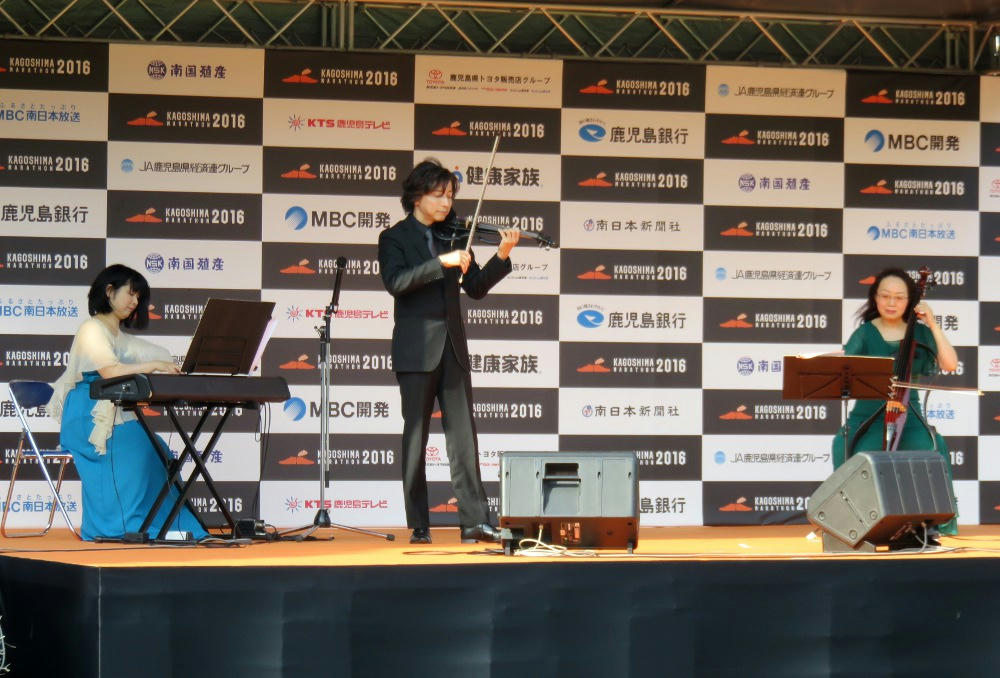 They had a live stage, but events were short, maybe 20-30 minutes each, and had irregular start times. I missed the 2 PM show, which featured the Southern Cross idol group, which wasn't a major loss. At 12:30 PM, there was Wicky House, an old-timer's rock band that does Southern All-Stars covers that could have been fun to record if I didn't have to be at the school 6 blocks away at 12:50. However, at 3 PM they had the
Jun-ei Ohsako
mini-concert. I caught the last 5 minutes of that. The entire trio were good, and I liked the fact that they all used electronic instruments.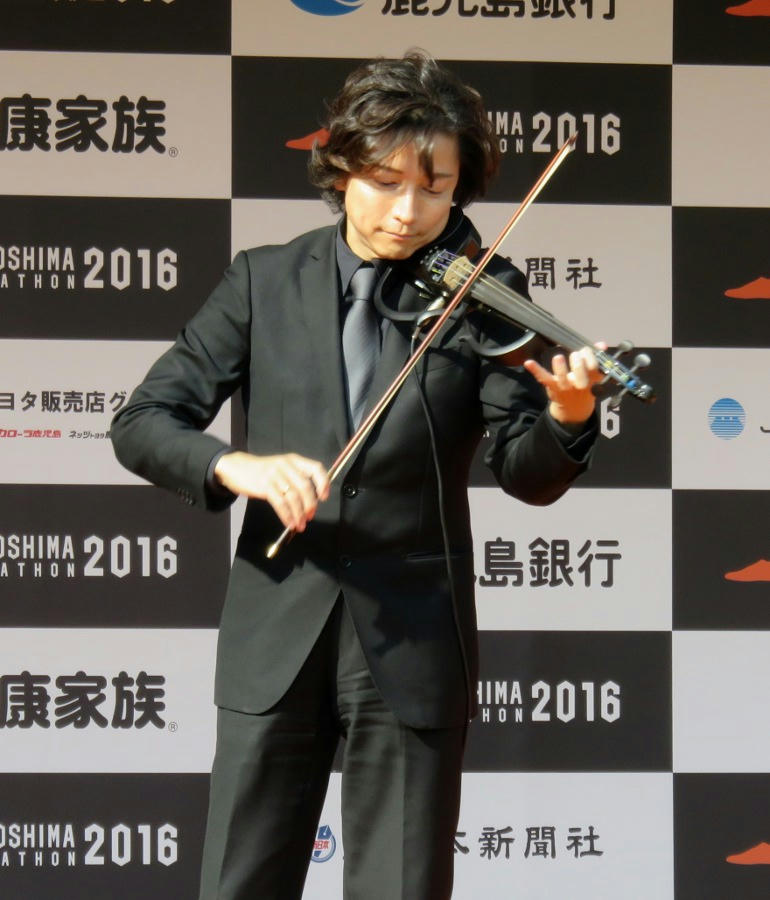 Both the violin..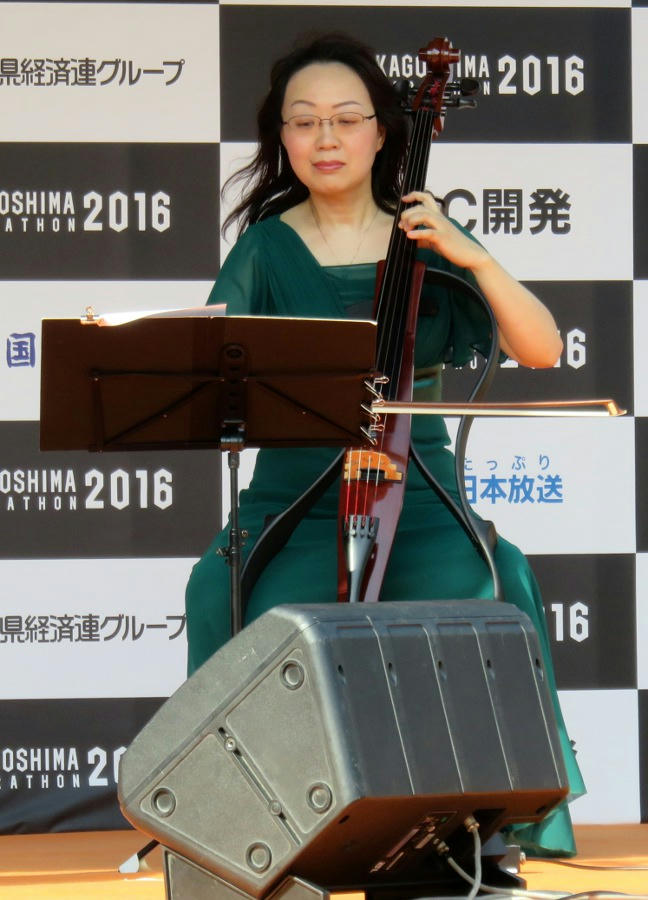 and the cello lack bodies.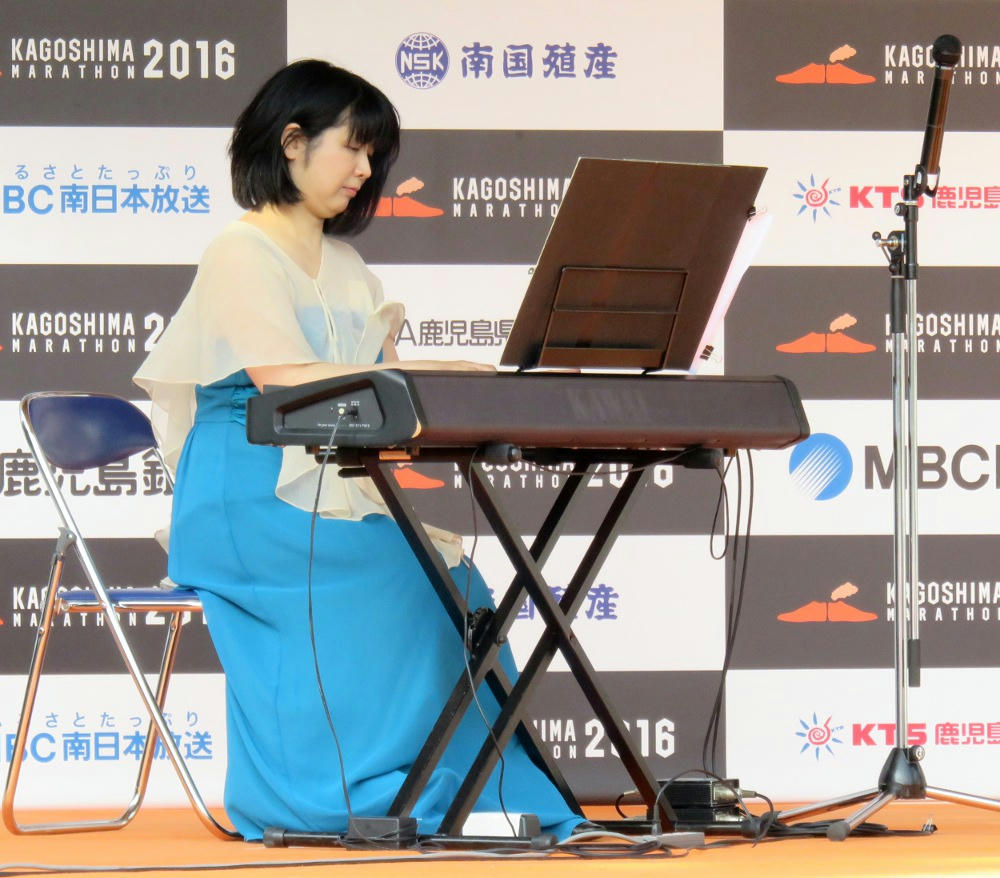 Aozora School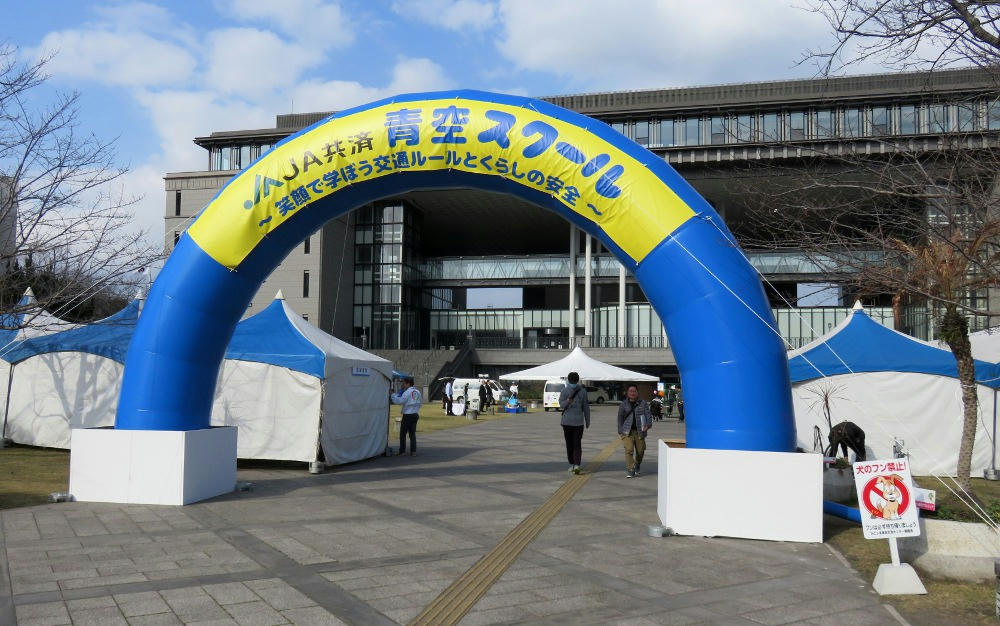 Now, at the same time, down at the Volunteer Center, about half a mile away, something else was going on. I'd had to visit the Center on Thursday, and I'd seen the tents going up, but there were no signs saying what they were for, or giving the schedule for the event. So, I knew something was going to happen, and after the Jun-ei concerted ended, I figured I might as well go look. There was supposed to be some kind of talk show on the Central Park stage at 4 PM, and I had no interest in that. I got to the Volunteer Center at 3:30, and discovered that their event was the Aozora (Blue Sky) School. It's billed as a learning opportunity for young children, including safety lectures, educational stage shows, and tables offering credit cards for the parents, plus some food stalls. And it was scheduled to end at 3:30. In fact, almost everyone was long gone and several of the tents were already half torn down as I arrived. I assume that things finished early for lack of attendance or something.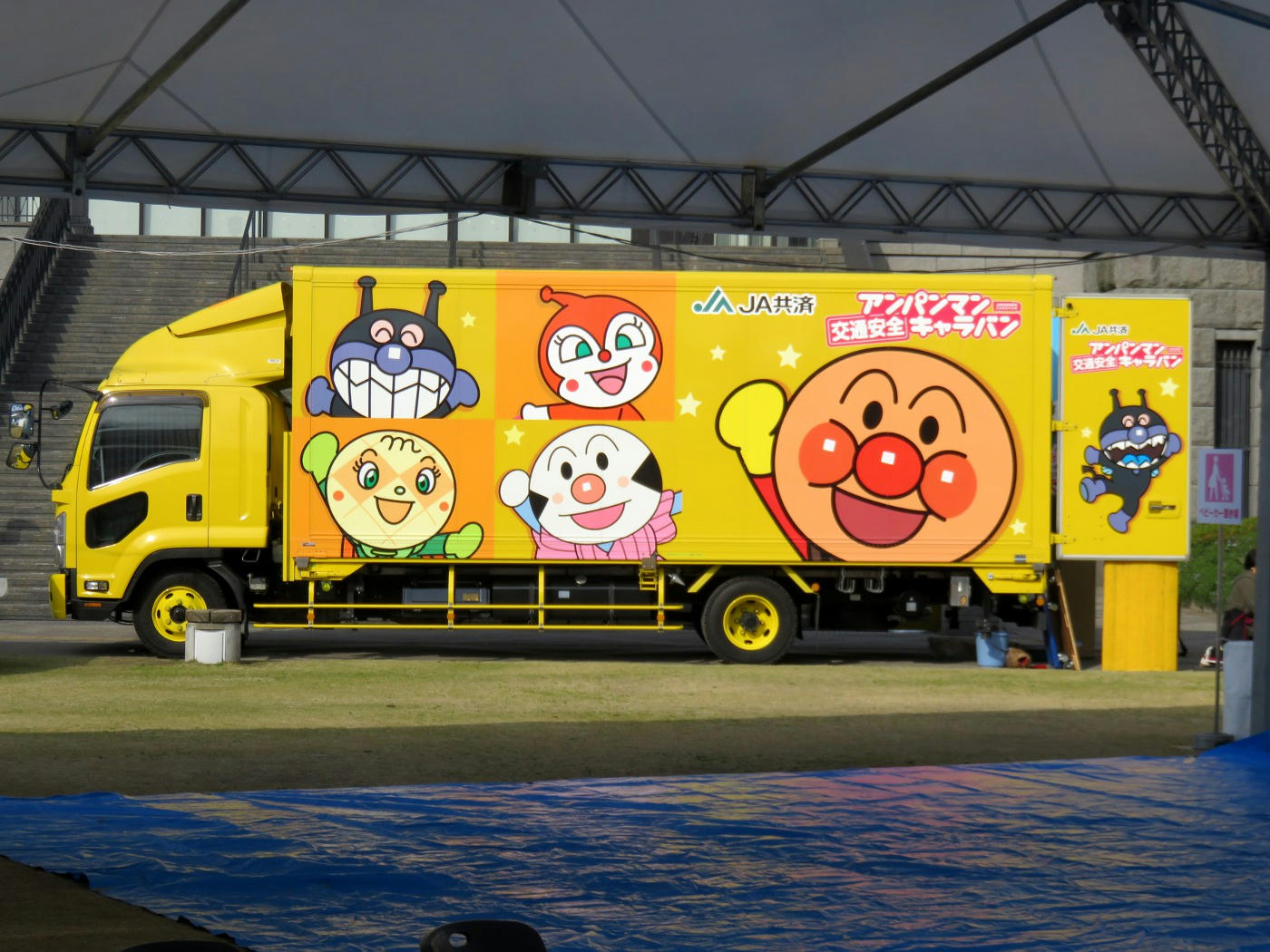 The Anpanman truck stands ready to pack up the Anpanman stage show equipment to go on to the next location.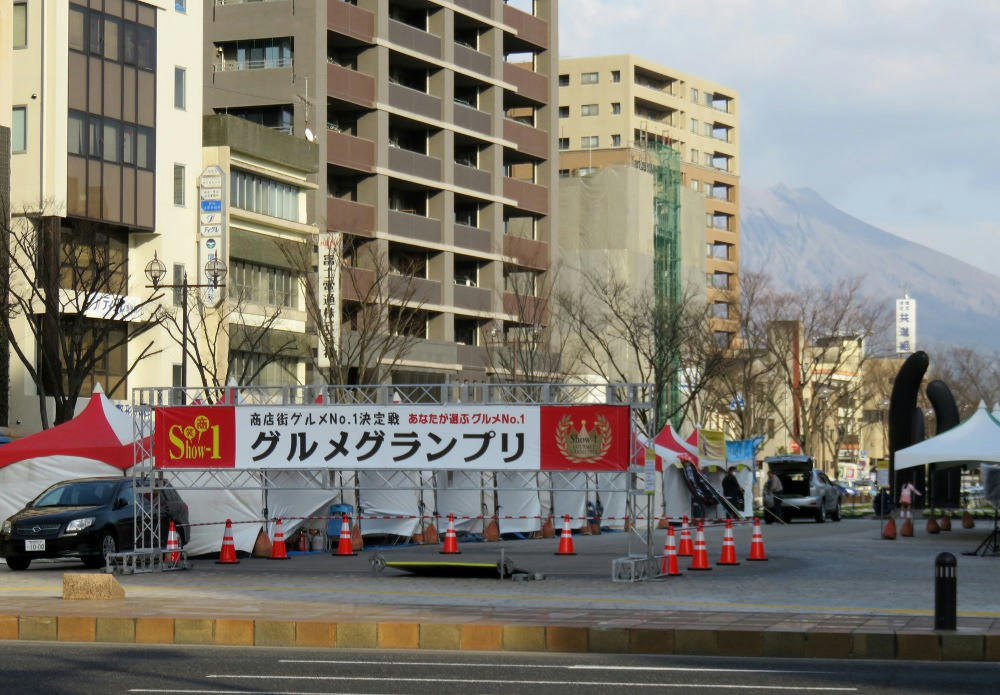 So I killed a little time in the Volunteer Center, reading manga and eating lunch (an ice cream bar), then walked over to the street car street to return to the school by taking the route in front of City Hall. The big boulevard there had tents advertising the Show-1 Gourmet Gran Prix event, but I couldn't tell if the tents were going up or coming down. After watching for several minutes, I still couldn't tell. In the school, I asked the owner about it, and he replied that the Gran Prix was another of the omotenashi stages for the marathon the next day, and that the tents would remain there over night.
2nd Architecture Exhibition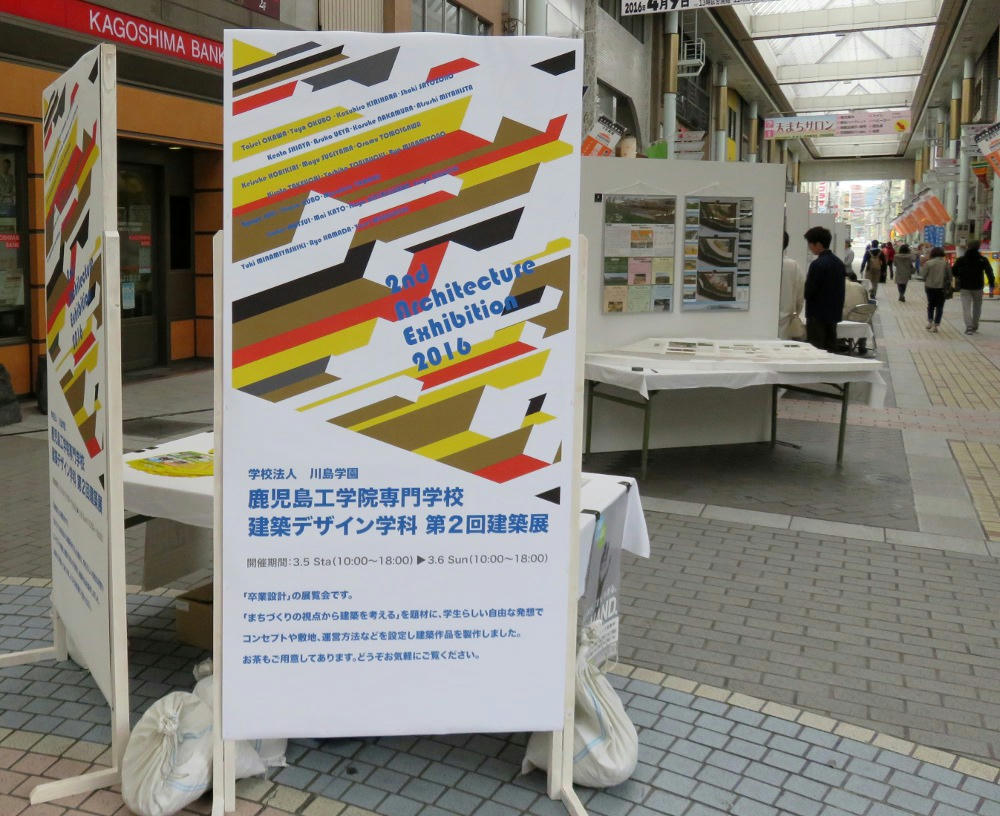 Ok, now, in Tenmonkan itself, in front of the 7-11, on this weekend they also had the 2nd Architecture Exhibition. This consisted of some models and building plans on tables in the arcade. Beyond this, I'm not sure if architectural design firms were advertising their services, or if this was a university exhibit. While there was a table for people to sit down at, fill out surveys and then eat snacks, there were almost no staff standing around to talk to or ask questions of.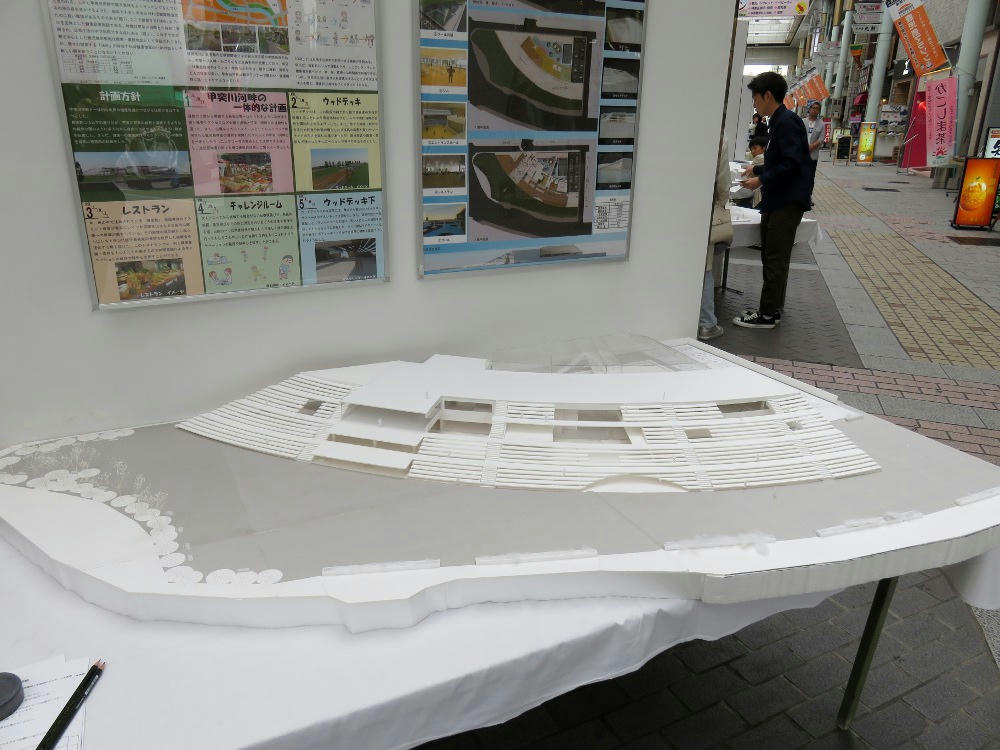 Anyway, I like the models.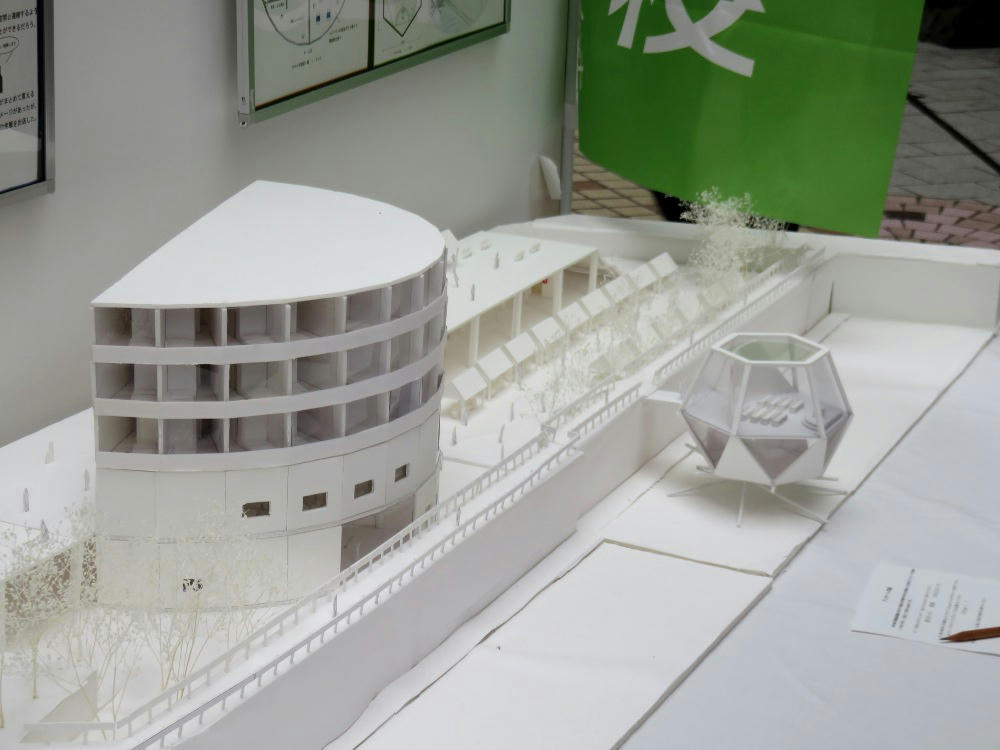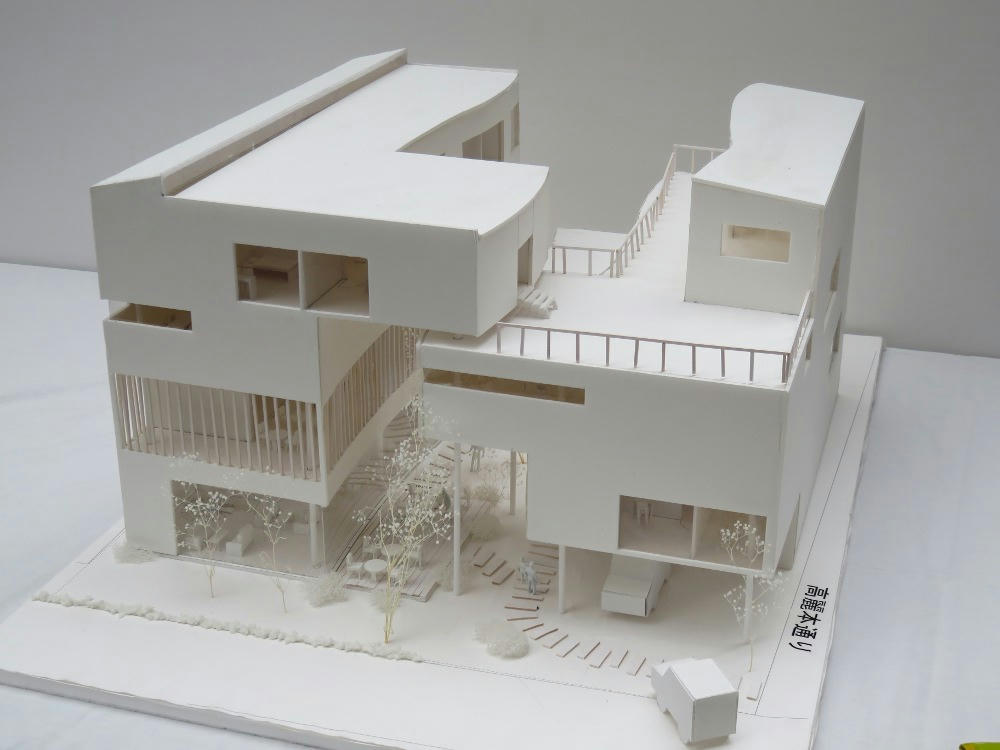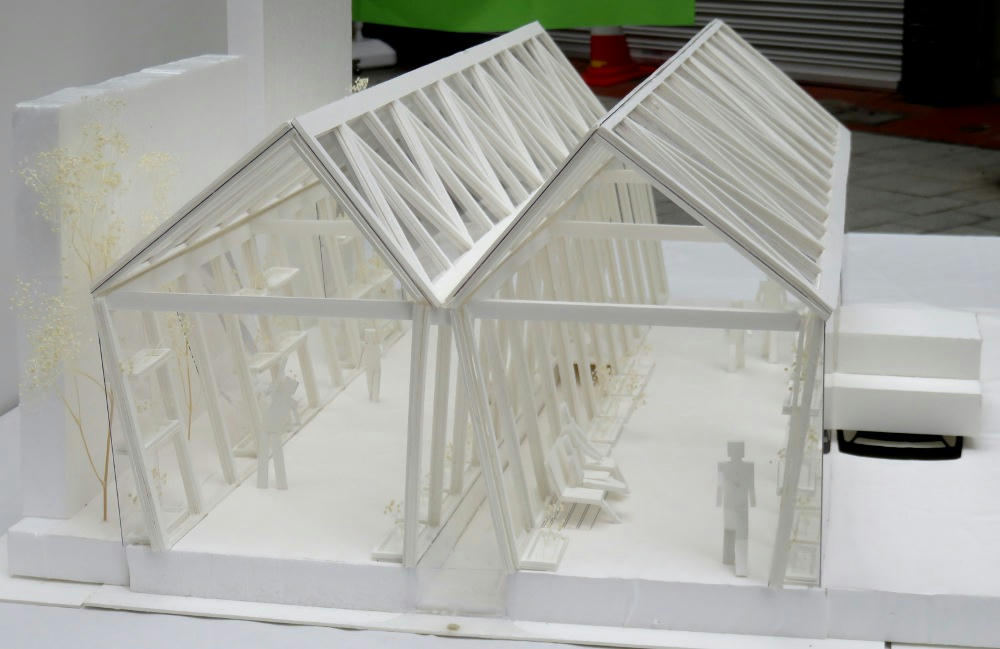 Kimonos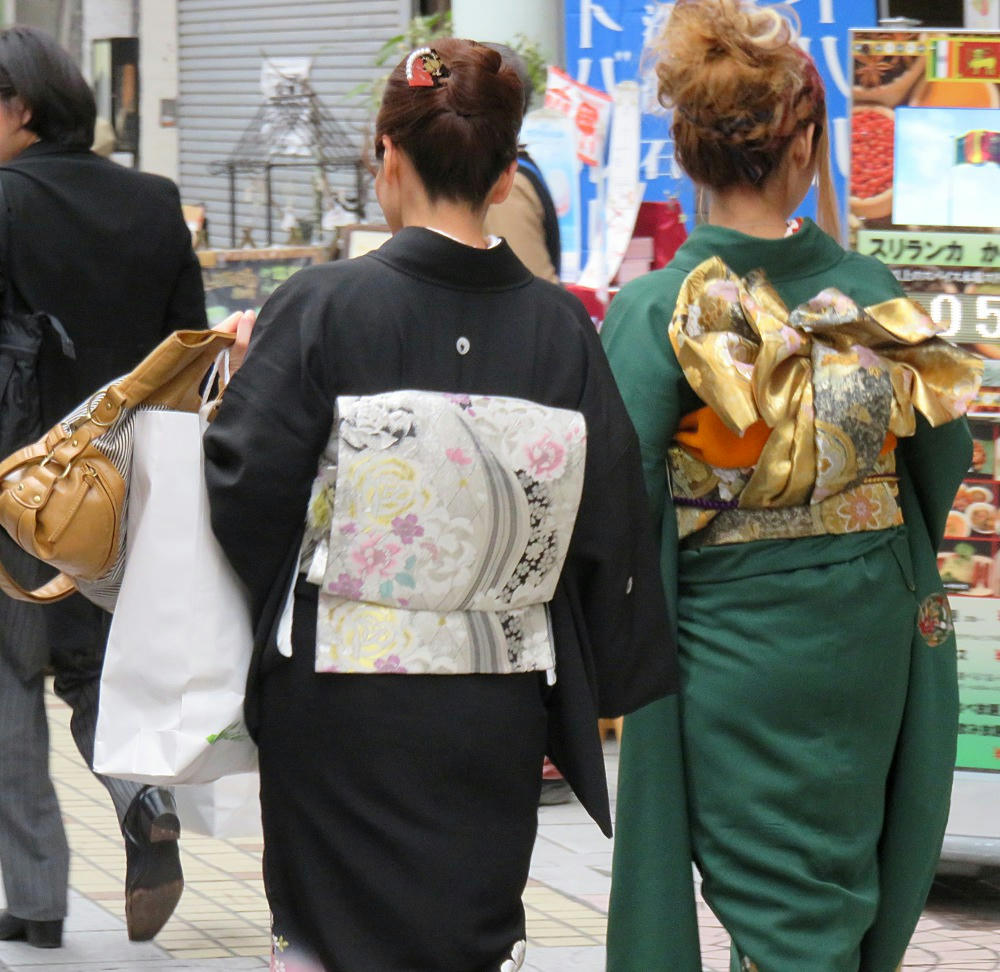 And, two women in full kimonos return home with bags of goodies after attending a wedding.