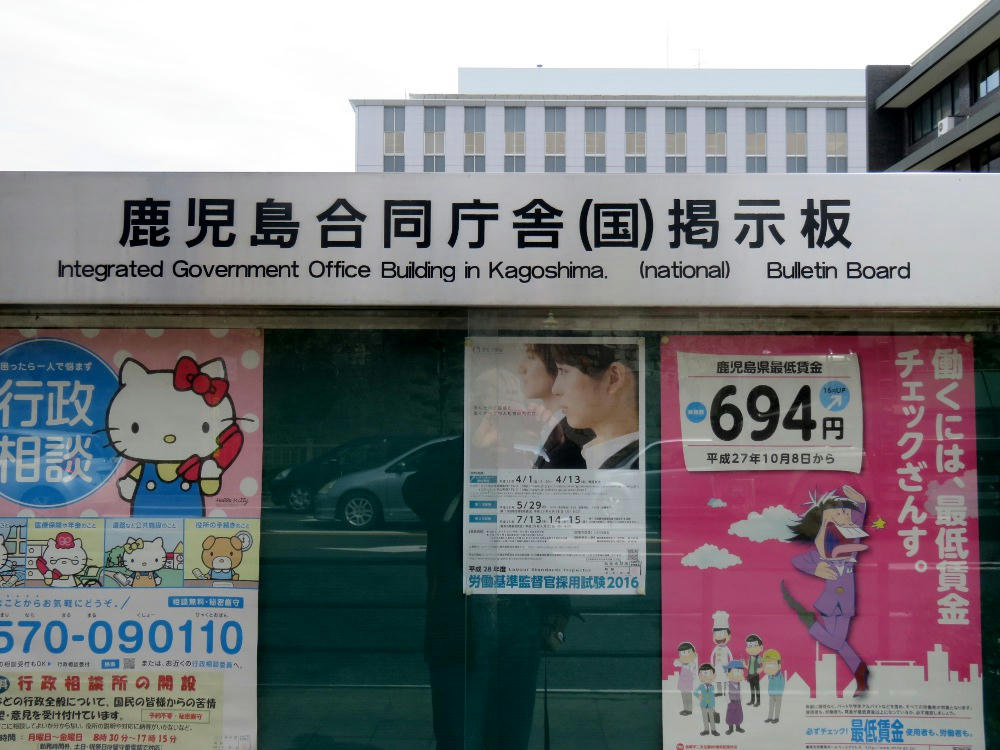 This bulletin board case is located on the main street running past the Reimeikan history museum, near the volunteer center. One of the other government buildings on the block is the Kagoshima Public Prosecutor's Offices. I have no idea why it's here, there's almost no foot traffic, and the few people that do walk by are school students.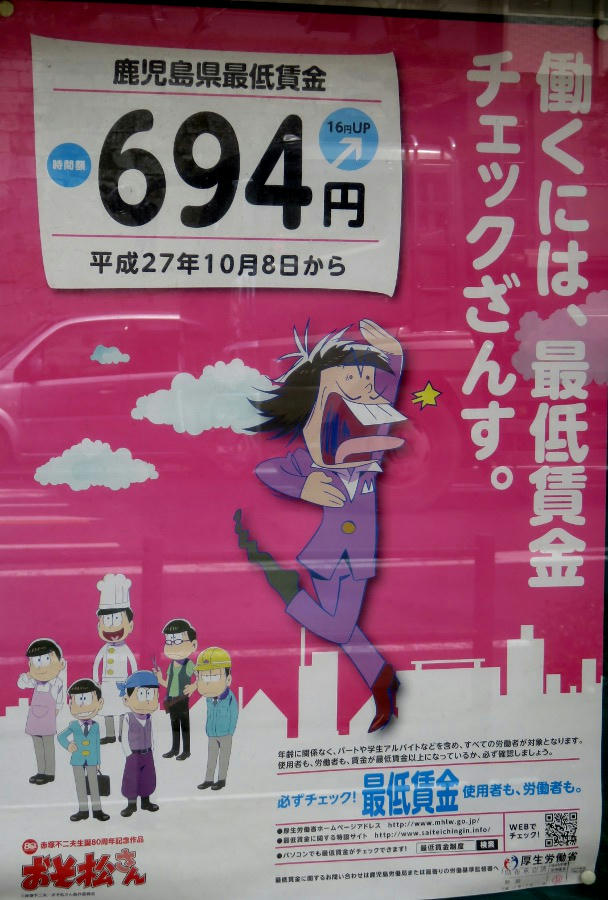 This particular poster features the characters from Akatsuka Fujio's
Osomatsu-kun
, with Iyami doing his famed "shee" pose. The text states that the Kagoshima Prefectural minimum wage increased to 694 yen ($6/hour), up 16 yen, in October. Workers are encouraged to check their salary statements to make sure their employers are giving them their full payments.