Real slow weekend again. Nothing going on at Amu Plaza, and there was nothing advertised for Dolphin Port. The space in front of Lotteria was just used to sell new cars, and had nothing worth taking pictures of. Nothing in Tenmonkan in front of 7-11, or in the Volunteer Center. I had to work all Saturday anyway, but I was hoping for something going on the next day, and there wasn't.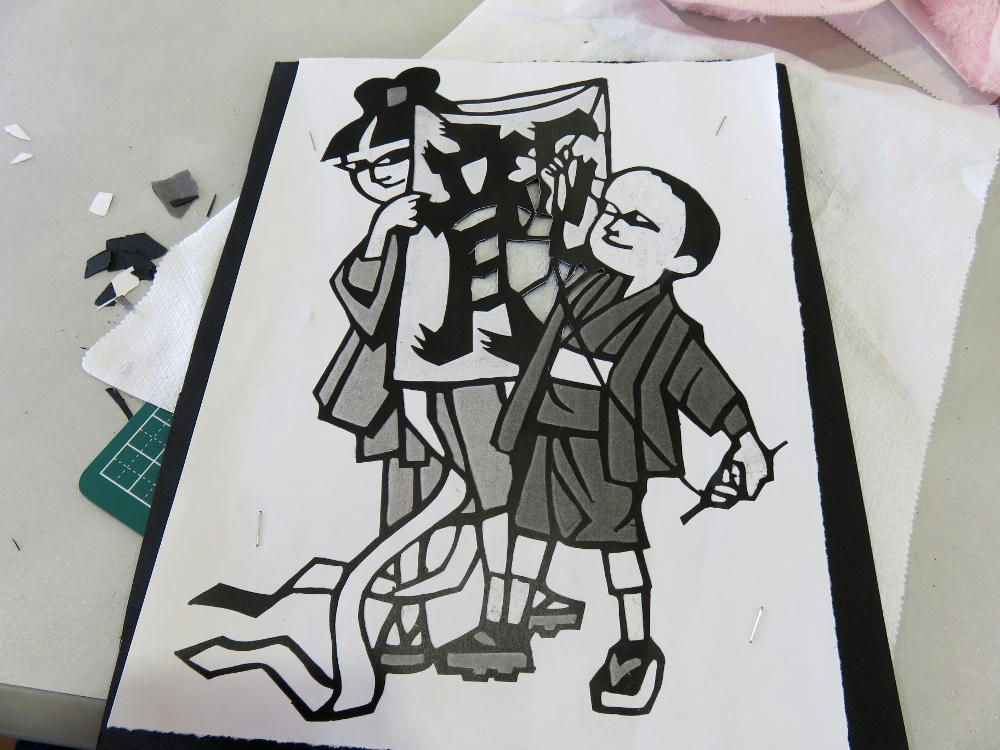 Nothing big, that is. There's a group in Kagoshima that likes putting on small events to get foreigners and Japanese residents together for language practice and sharing cultures. On Sunday, the group had a kiri-e class. It's been one year since I was able to attend the last one (they keep having them on Saturdays). The location changes depending on what building the organizer can manage to reserve that week. This time, it was in the Tourist Information Center, a few minutes from Amu Plaza. 300 yen to cover the cost of supplies, and about 20 people attending. It was scheduled to go from 1:30 to 4:30 PM, but for some reason the time changed to 1-4 PM and no one told me. When I arrived at 1:25, all the beginners had already started on their patterns. The teacher had an intermediate pattern ready for me, and it took the full 2.5 hours I had left just to cut out the outline. I wasn't particularly social this time, because I really wanted to get as much of the picture done as possible in the time available.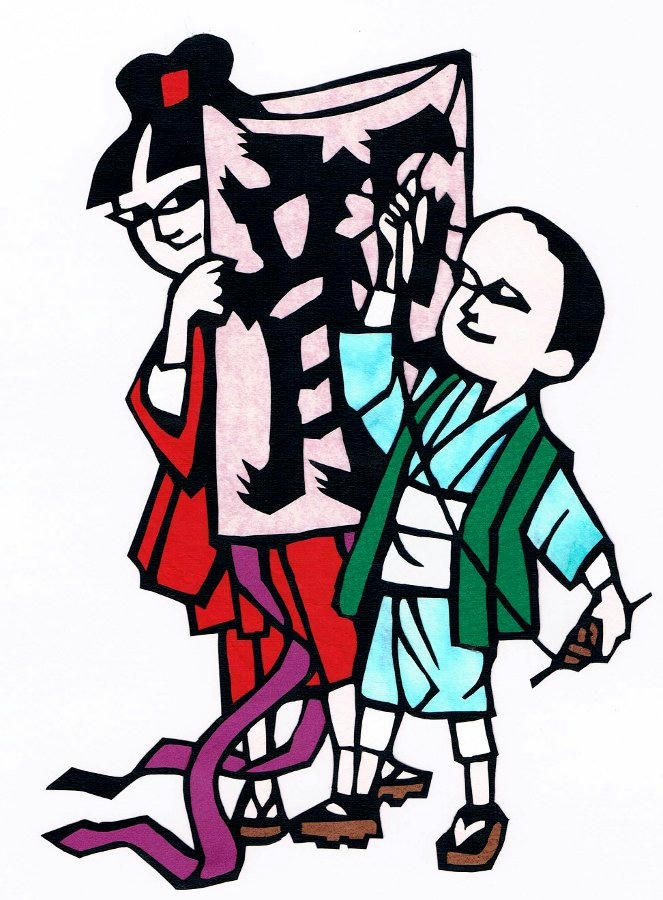 After the class ended, I went to a stationery supplies shop to look for colored paper for the kimonos and kite, but they didn't have what I wanted. Instead, I went home and agonized over which sheets I had in my own scraps box I should use, on my own. It then took another 3-4 hours to finish off the picture.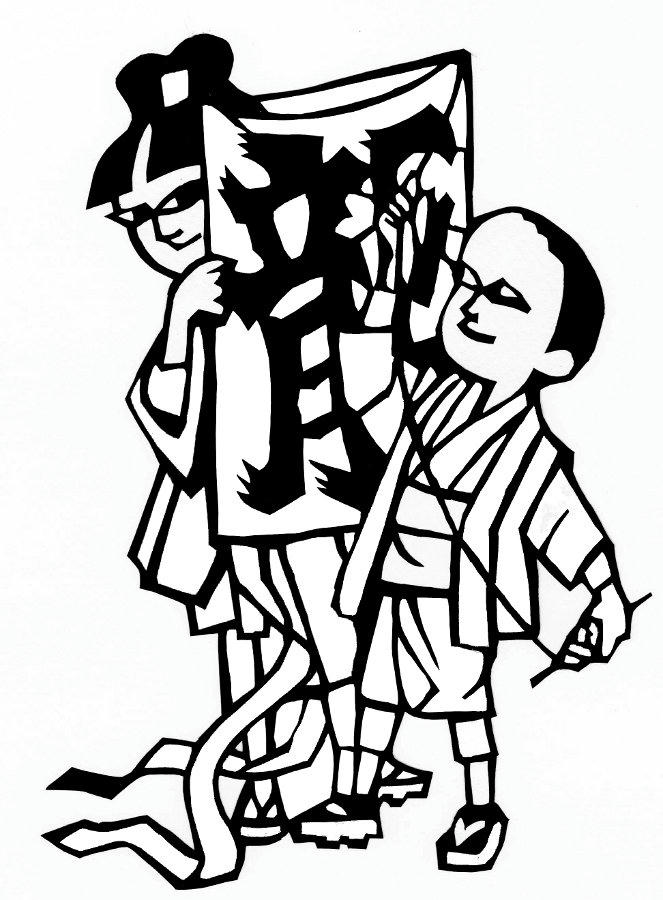 (Just the outline.)
As I said, a slow weekend. The finished piece, with the backing matte board is 8.5"x11".