I've been noticing lately that the capsule ball dispenser toys that I have a mild interest in tend to disappear just about the time I decide that I actually do want to get an example capsule for the blog. Then, the last time I went to Amu Plaza, the space on the 6th floor, next to the game arcade, had twice the number of banks of dispensers as normal. I kind of went hog wild on getting new toys, just to make sure I didn't miss the opportunity later. I picked up figures from 5 different series, for a total of 1,100 yen ($10 USD).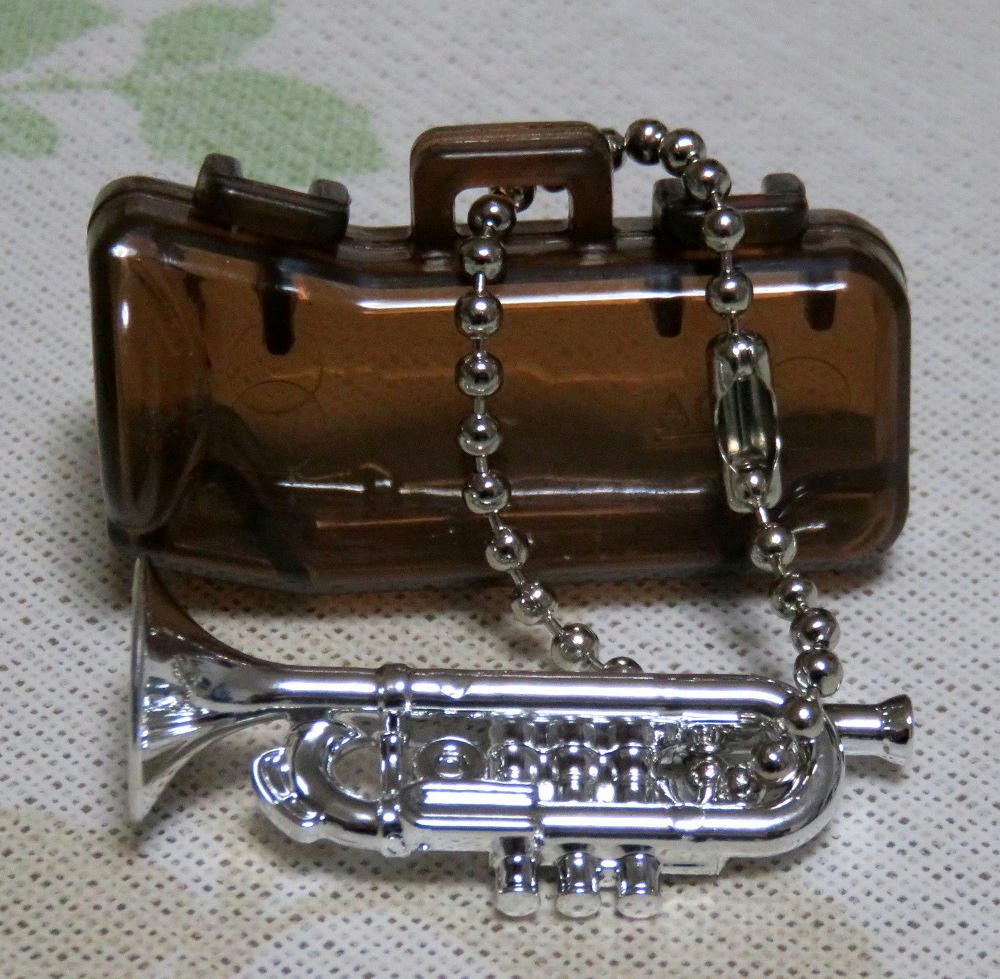 This one is the "plated musical instruments" series. 6 keychains total, 200 yen each. The instruments come in their own transparent carry cases, which you can open to pull the instrument out. The case is about 1.5 inches long.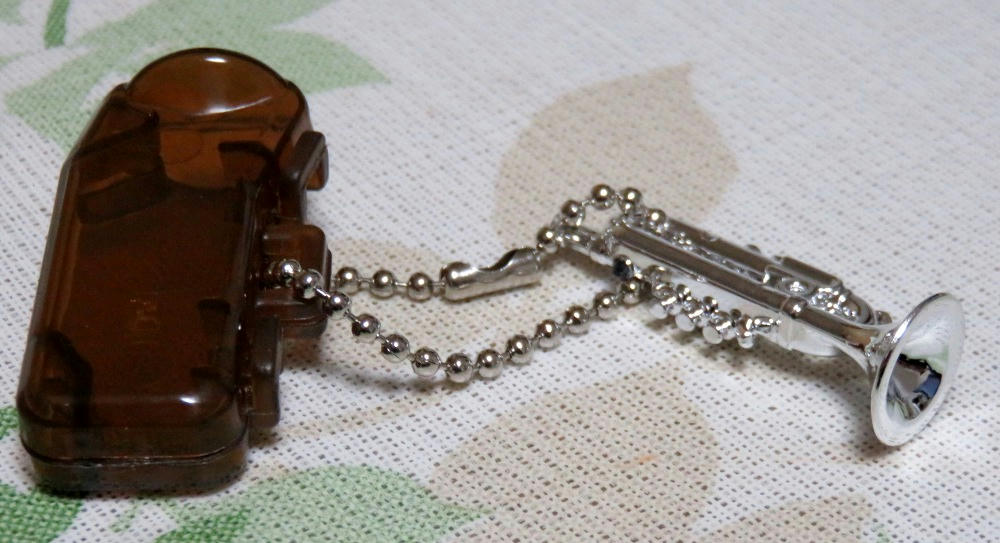 I got this one because a number of my English students are also either musicians, or study piano as a hobby. A few of them were amused by this.