This was one series that I really did want to sample, but at 400 yen for just one small castle, I hesitated spending the money right away. When I finally was ready to buy it, the dispenser on the 6th floor of Amu Plaza got replaced with something else. I tried visiting the capsule shop in Tenmonkan, and the banks of dispensers in Bic Camera, but those places didn't have the castles either. Interestingly, I returned to Amu Plaza a couple days later, and Bic Camera suddenly did have this one. So I bought it right then and there.

The reverse side of the insert shows Nagoya Castle from an aerial photo. There are 10 castles in the series, 5 gold-colored, and the same five castles with their actual coloring. They are:
Ueda
,
Osaka
,
Kumamoto
,
Kochi
and
Nagoya
.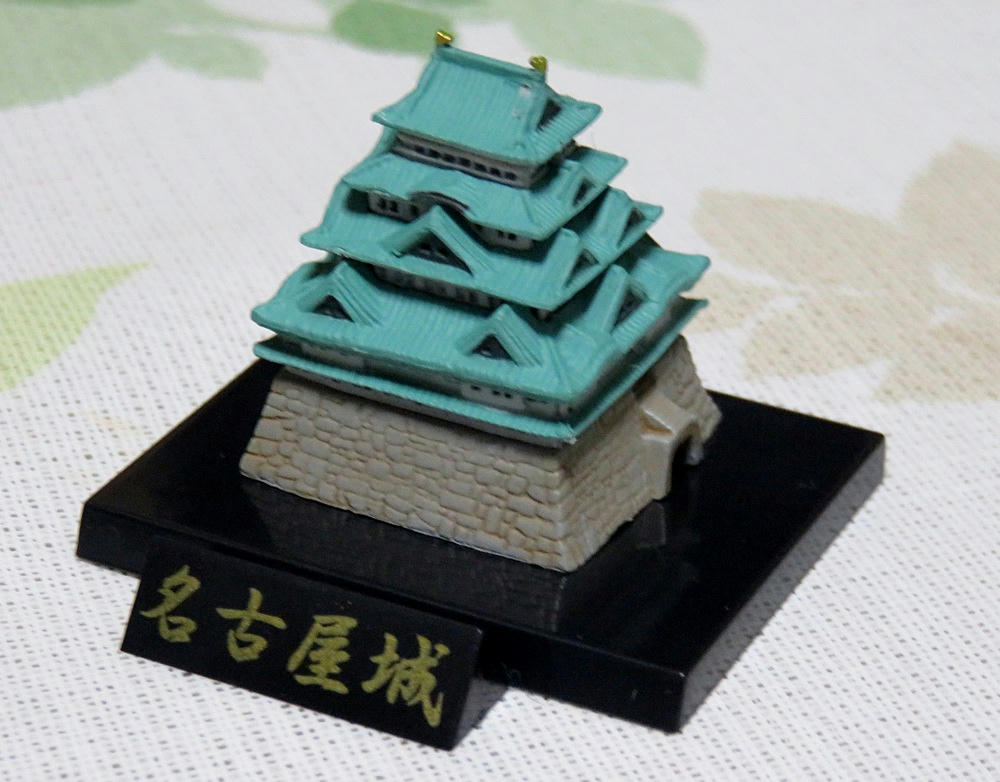 This one is Nagoya Castle. It's about 1" tall. I was really hoping it would be 50% bigger, so 400 yen for something this small is a bit too expensive. But I think it is pretty well-detailed. I'm not going to bother trying to collect the complete set; one is enough.