Mediafire is messing up again. Sigh.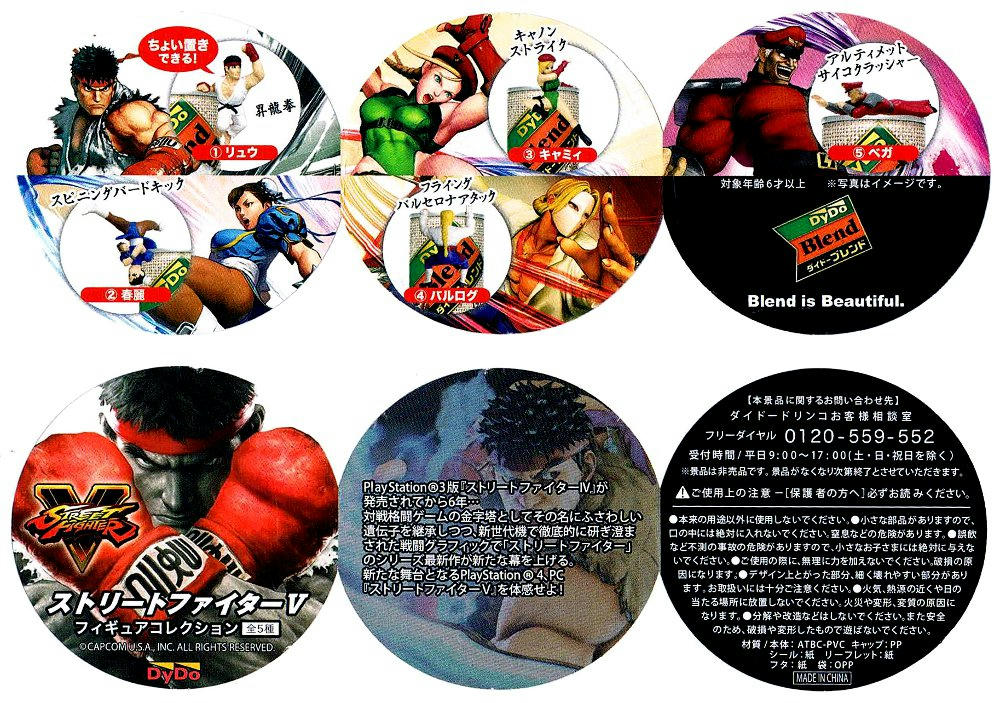 Dydo teamed up with Capcom to present a set of 5 Street Fighter V figures. The advantage of getting these figures with the cans of coffee is that you can see which one you're buying. The disadvantages are that the figures are smaller (1" to 1.5") and Dydo isn't that great a brand of coffee. But, if you like Street Fighter, you'll like these toys. They are designed to hang along the edge of the coffee can, so you'll want to have at least on unopened can on your desk to show them off at their best.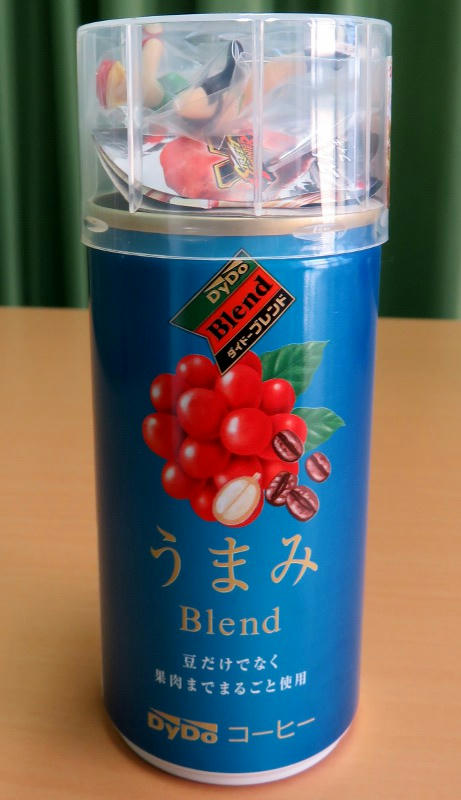 I decided to get Cammy, since I like her design better than with Chun-li's tree-trunk thighs.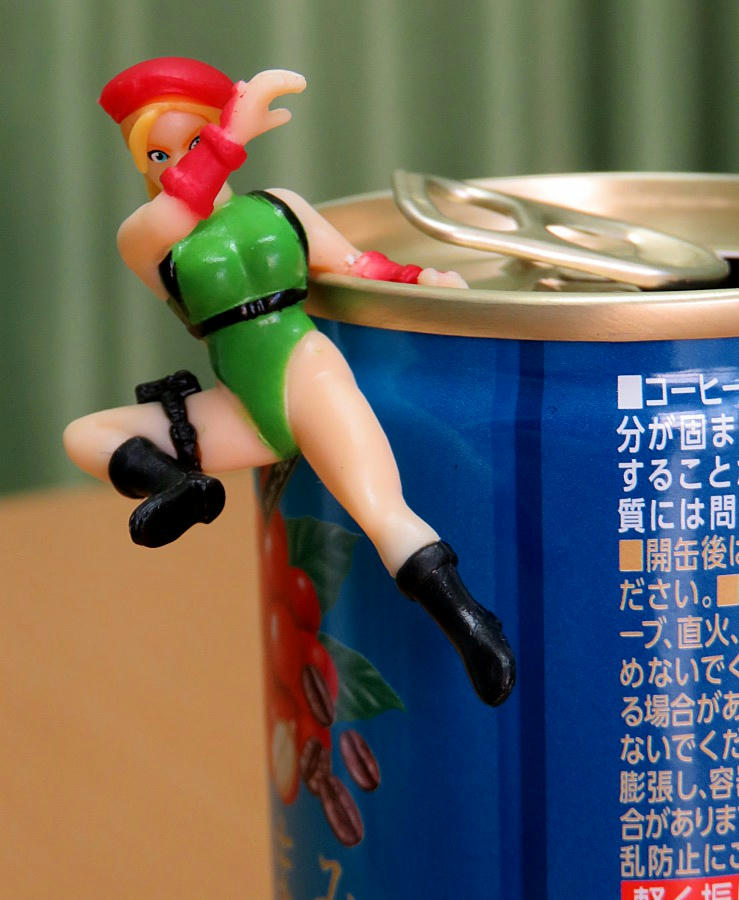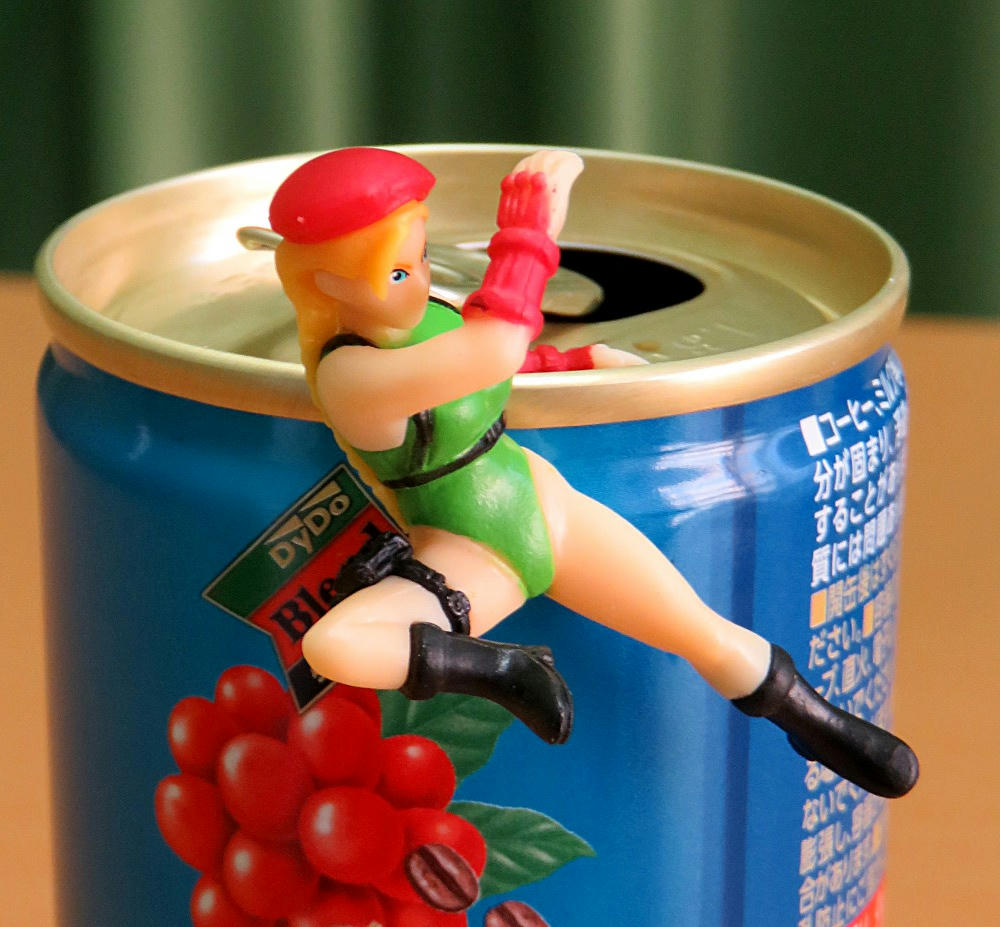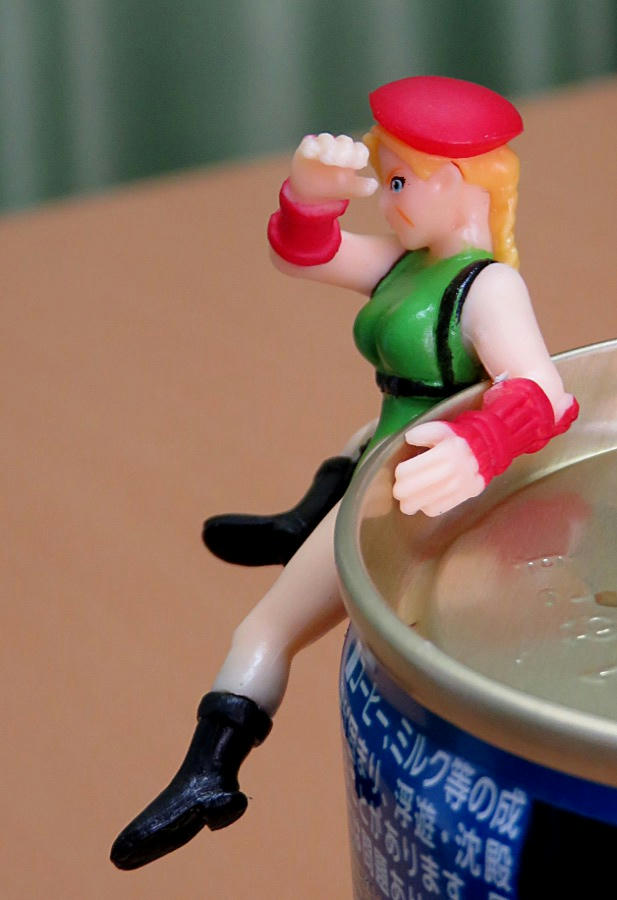 I like the details on her eyes and the cheek scar.