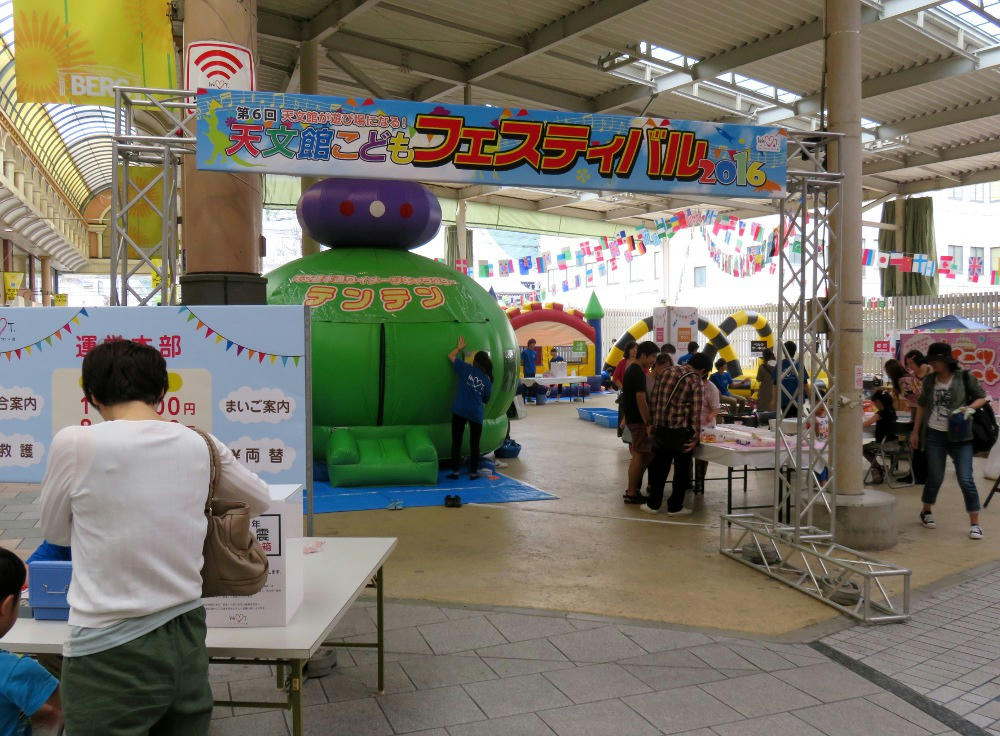 May 5th was the last day of Golden Week, and it was also Children's Day. The weather wasn't that great, and I had to do online work for the first part of the afternoon. I wasn't expecting much to be happening at that point, so I wasn't in a rush to get out the door. The only activities were a pair of children's play areas, one in Tenmonkan in front of Lotteria, and the other at Amu Plaza.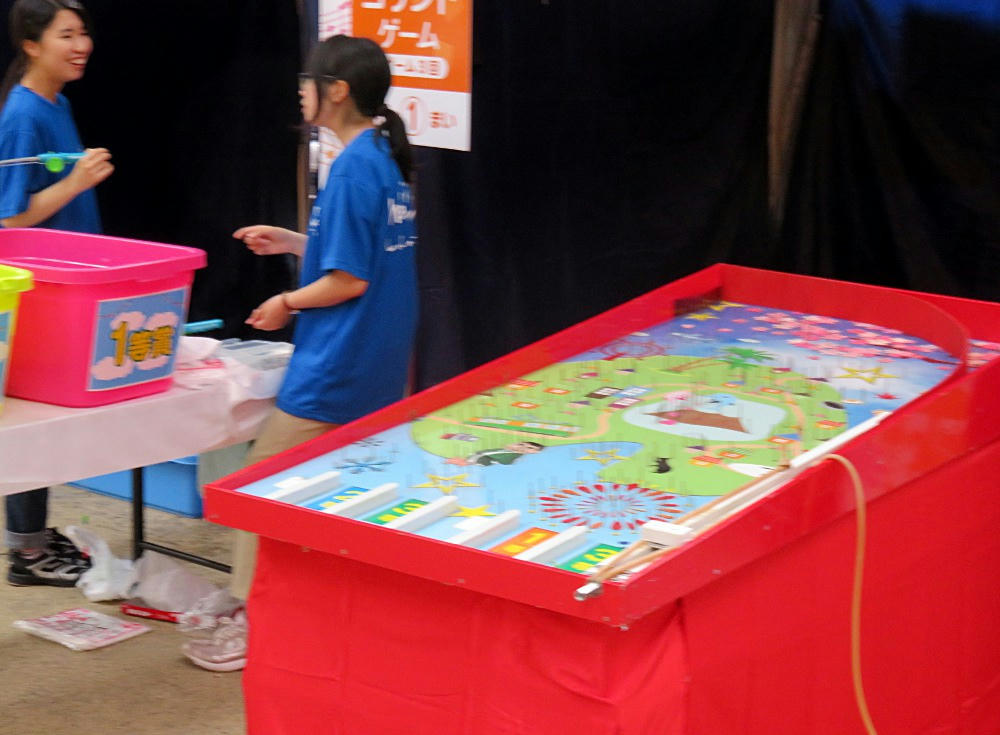 It was pretty late in the day at this point, and the Lotteria space was sparsely attended. They had a makeshift pinball machine, a couple other games, and the jump room.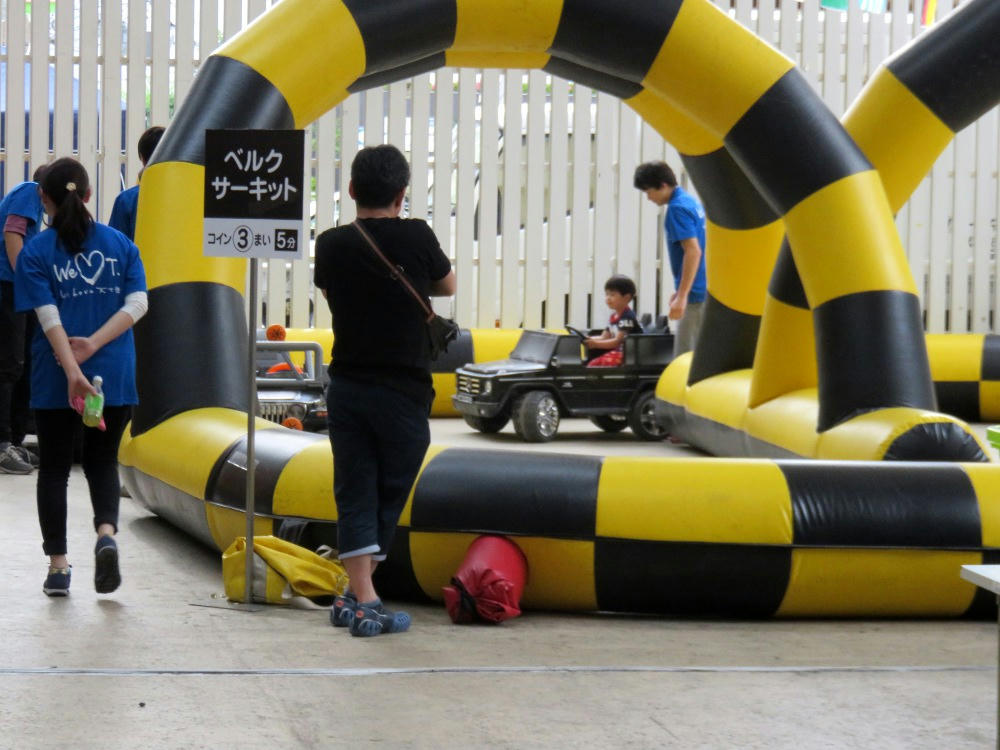 The activities cost money, about $2 per ticket, which may have impacted attendance.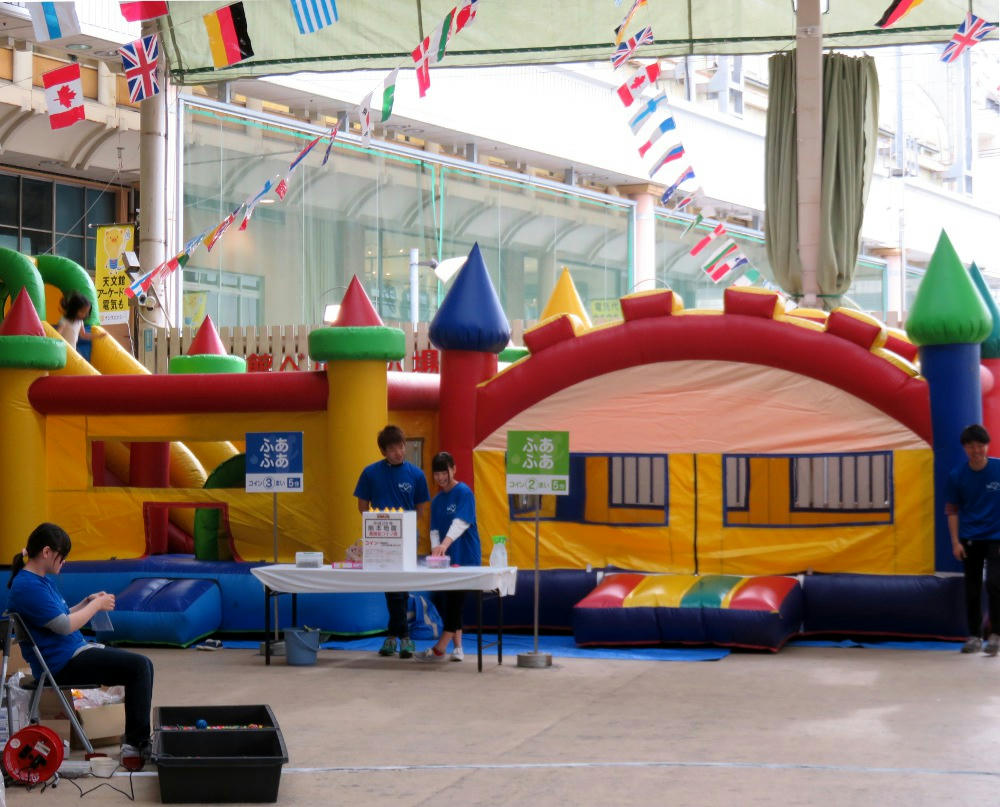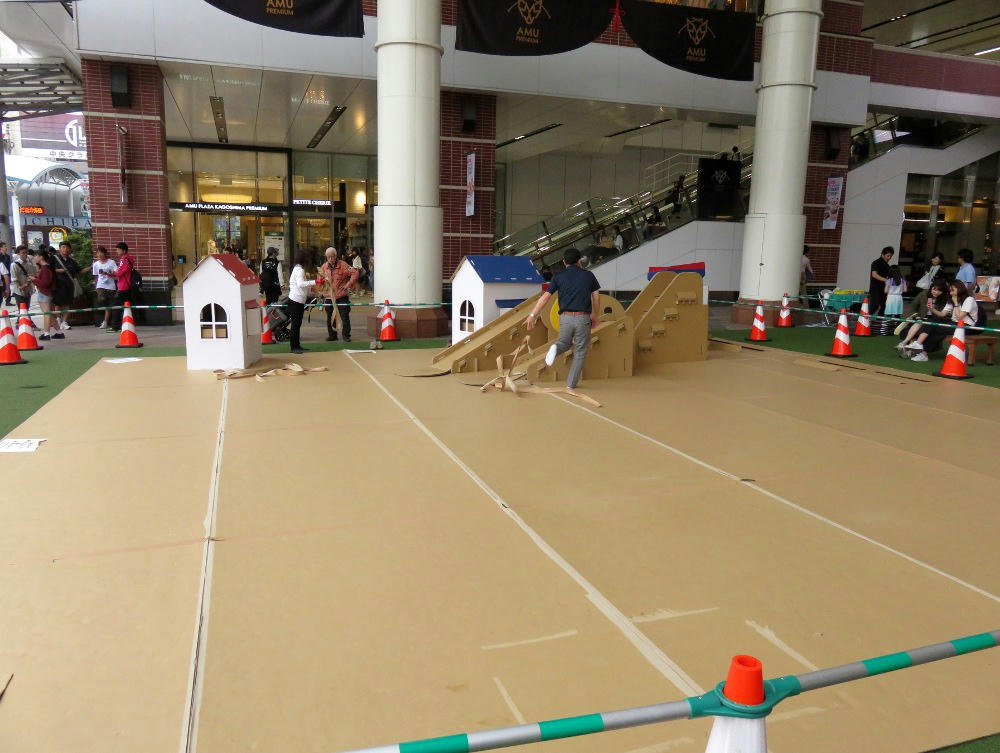 Then, up at Amu Plaza, the play space was in the process of being dismantled just a bit before 5 PM. It looks like the car track, buildings and slides were made of either thick cardboard or pressed board. Either way, they were pretty light to carry around, and easy to assemble.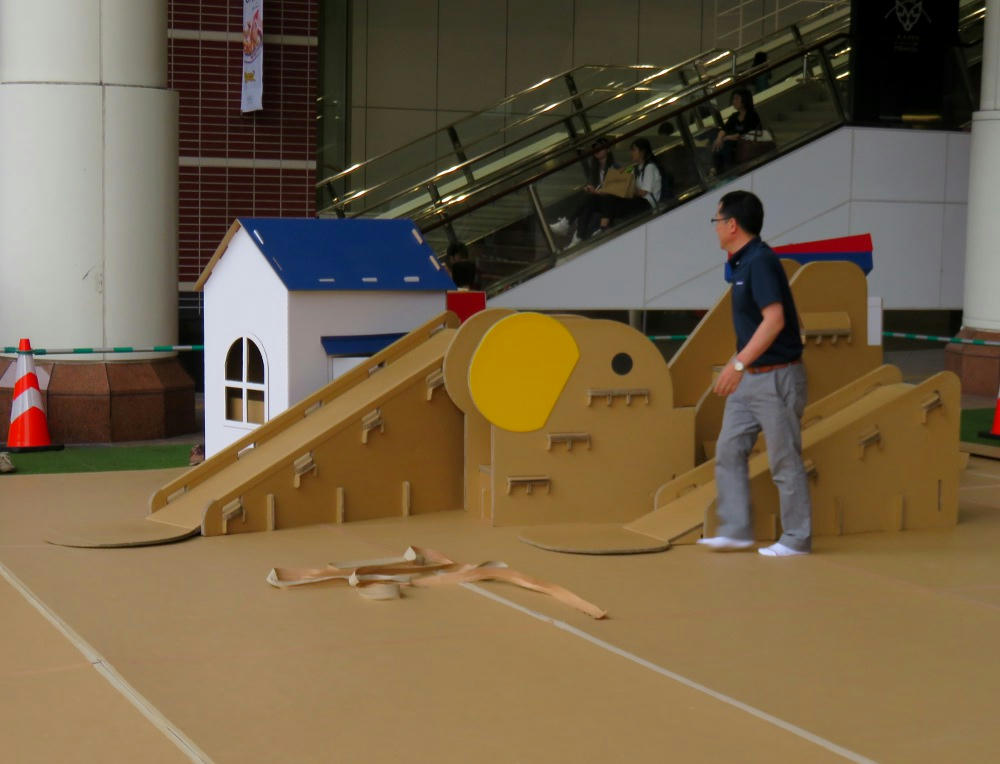 This would have been interesting to try. A company takes discarded volcano ash and turns it into small statues. They charge a couple dollars for one, and then you get to paint it any way you like. I would have tried it if I'd had more time. As it was, this company was at the KYT TV event at the beginning of Golden Week, too.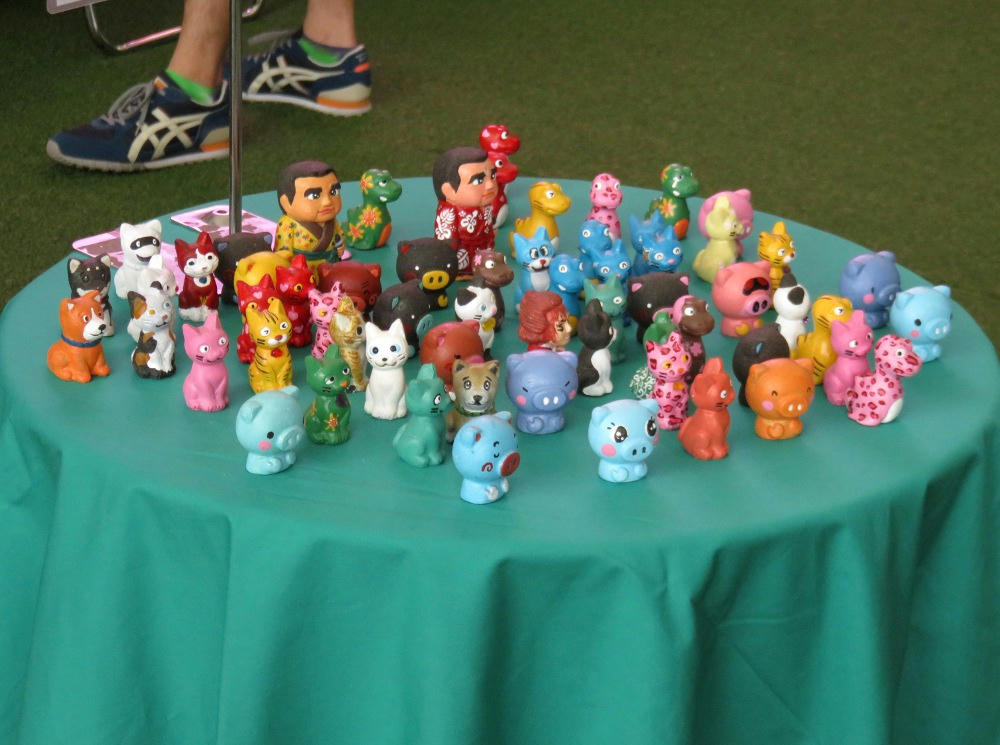 Some finished examples.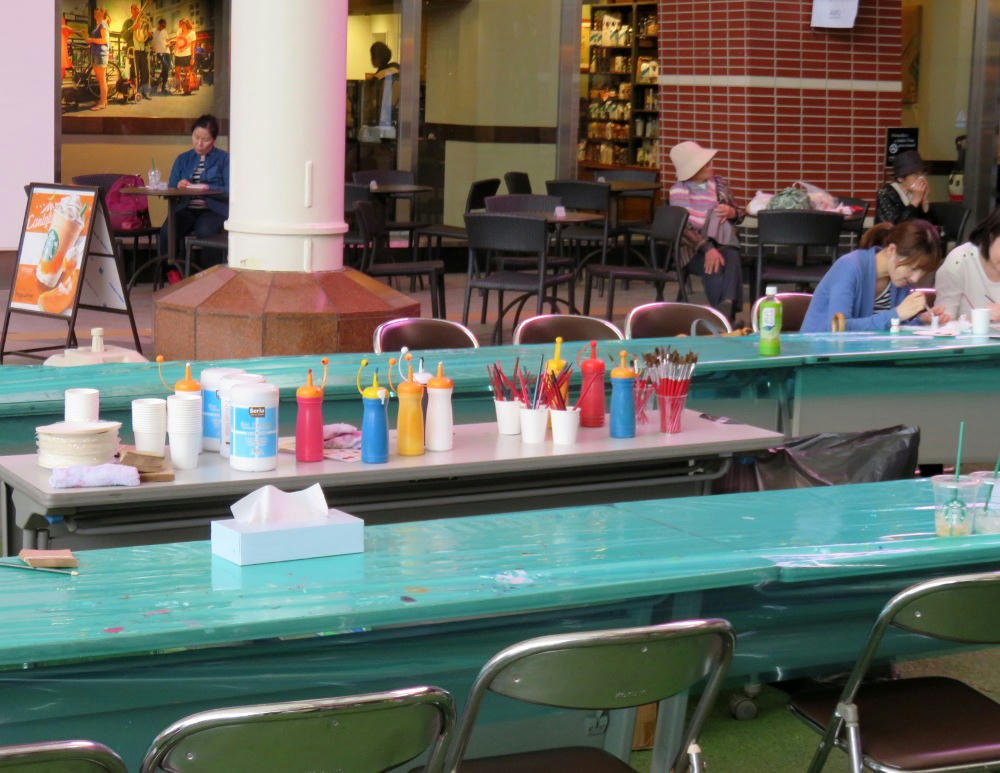 While it's supposedly for children, the only people painting the figures at this point were the parents.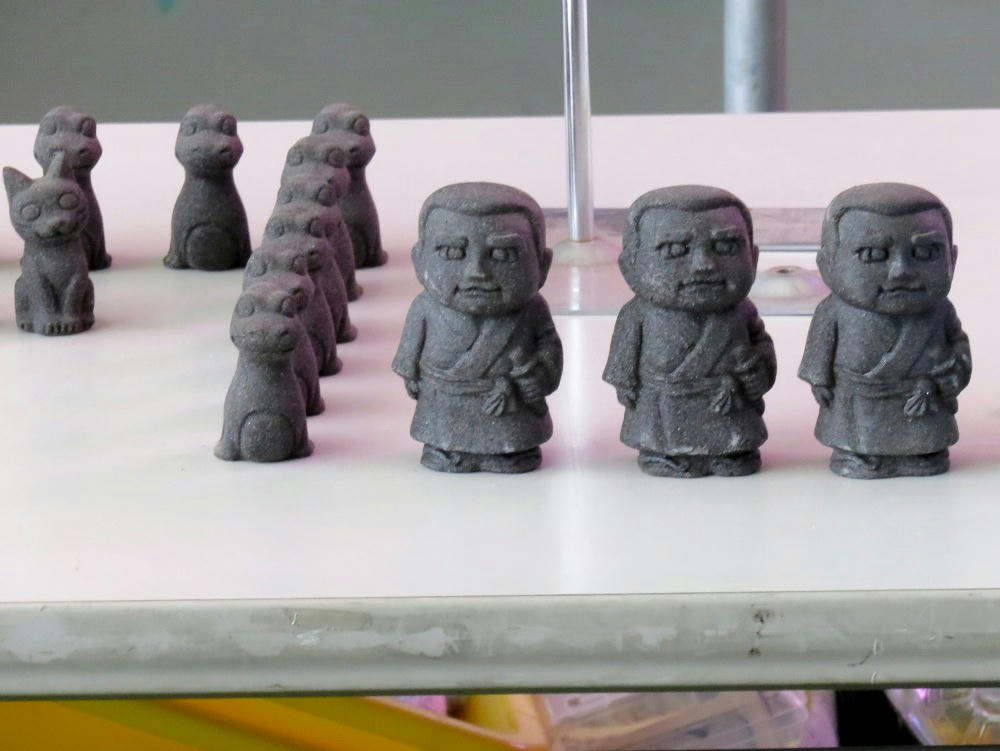 Saigo Takamori, some ducks and some cats. In the raw.