I just discovered an interesting "issue" with Blogspot. It seems that they've switched over from an "HTTP" address to "HTTPS". As far as I know, there's no reasonable justification for this, except that it sounds good, and people think that it adds a layer of security somewhere or other. I've had this blog on blogspot for 8 years, and there's been no problems that I've been aware of. However, they're now on https, and this is generating security warning messages every time I look at the html code, because Mediafire is giving me the links to my images as http addresses, and not as https. The warnings claim that not everyone visiting this blog is going to be able to see the photos. If you have problems viewing this blog now, please let me know in the comments, and provide details on the device and browser you are using. Thanks.
---------------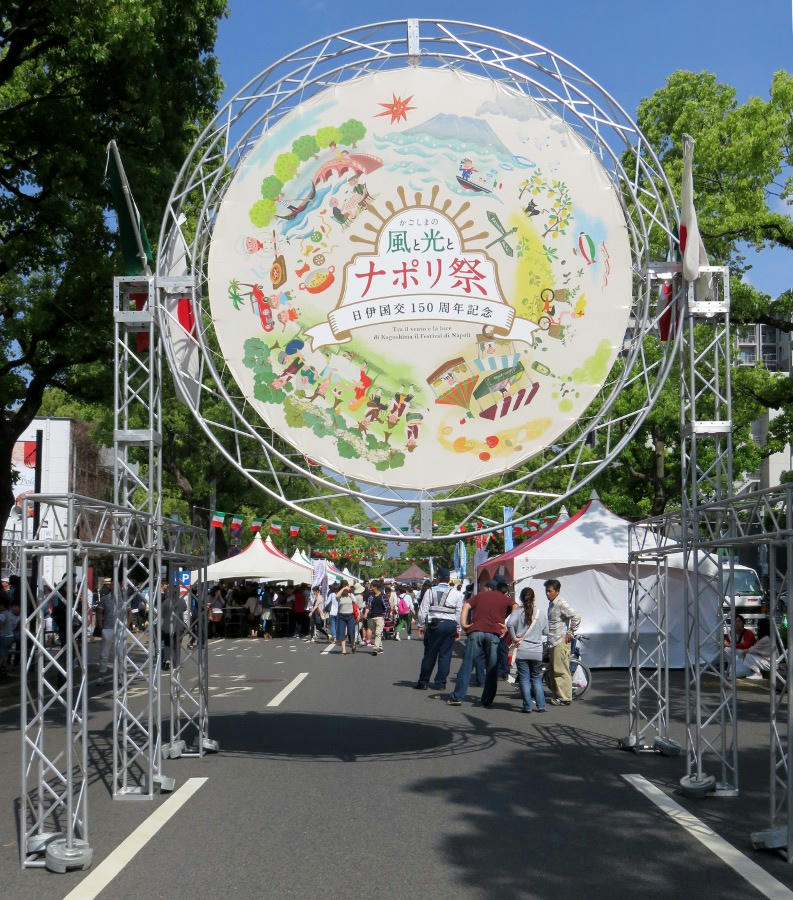 Kagoshima has three sister cities - Perth, Miami and Naples. While Miami has a small post office dedicated to it, Perth and Naples share a street that runs from the main train station down to the bay (the half closest to the station is Naples Street, while the half closer to the bay is Perth Street). As far as I know, Perth and Naples don't have their own post offices. But... the Tourist Information Office is on Naples, and the second floor of the TIC has an Italian restaurant. So There!, Miami and Perth.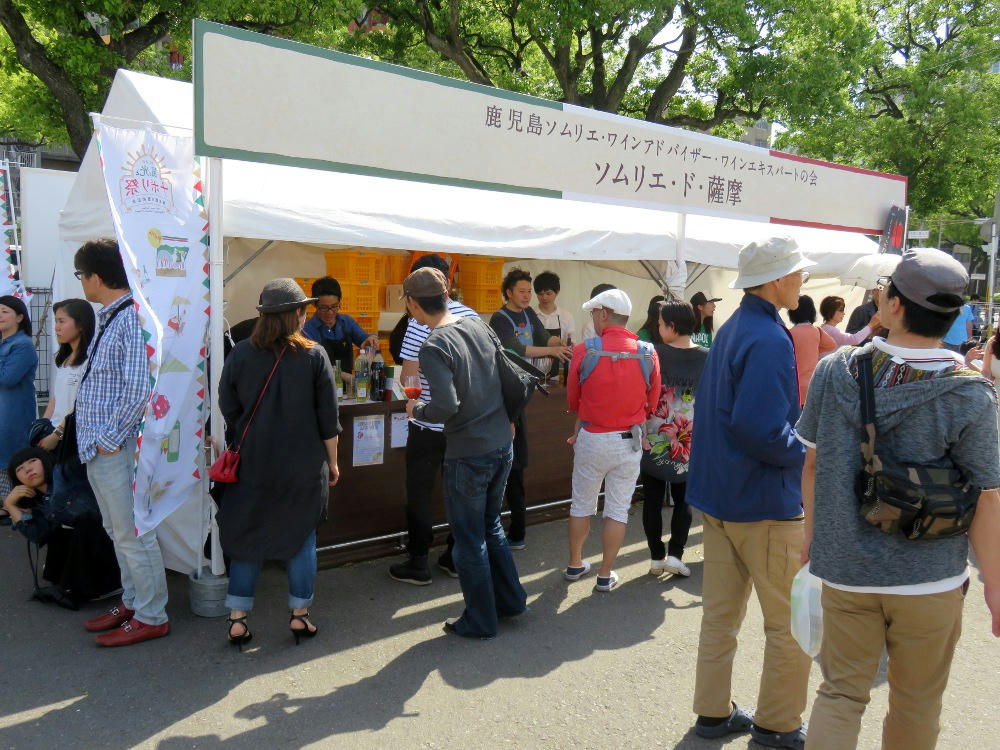 Anyway, I discovered the Naples Matsuri completely by accident. Turns out that it ran on May 3rd and 4th, but we had heavy rain on the 3rd and I didn't go outside much at all during the day. The weather was great on Wednesday, and I had to visit a DVD rental shop at the south end of the city, and noticed all the tents by the river on my way out. I wasn't able to get to the festival itself until 3 PM, and it ended at 5, so I missed a lot. There had to be 20 tables, from every Italian restaurant in the city, selling foods and wine. LOTS of wine. Which was expensive, at $3-$5 USD for a small glass. I'd already had a large lunch at a sushi restaurant in Tenmonkan, so I just settled for a couple glasses of white wine.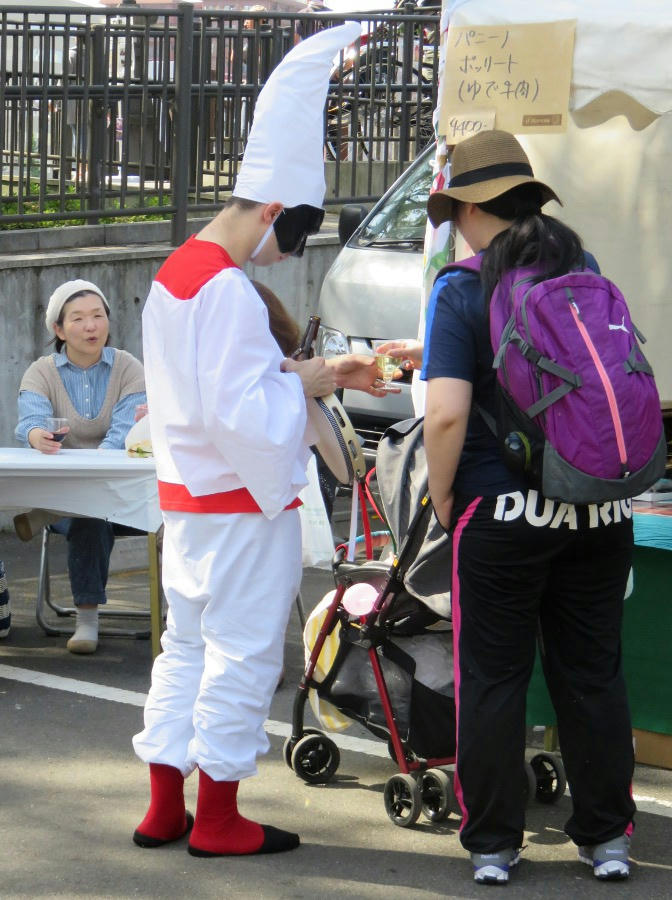 Just about any fool can be found at events like this.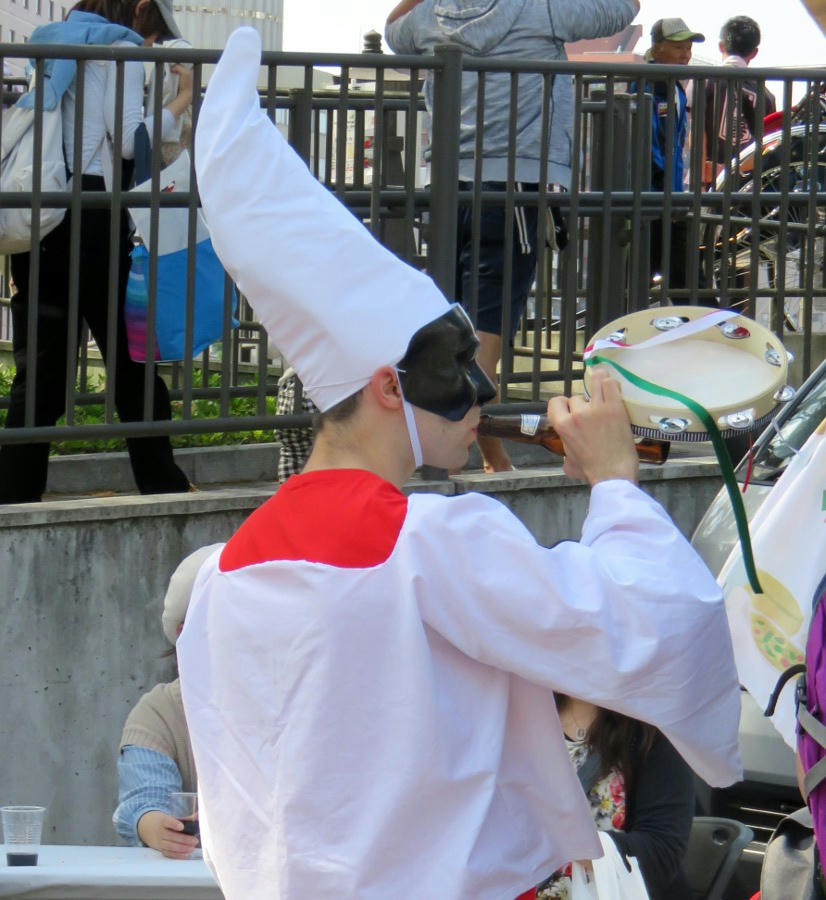 Doing what fools do.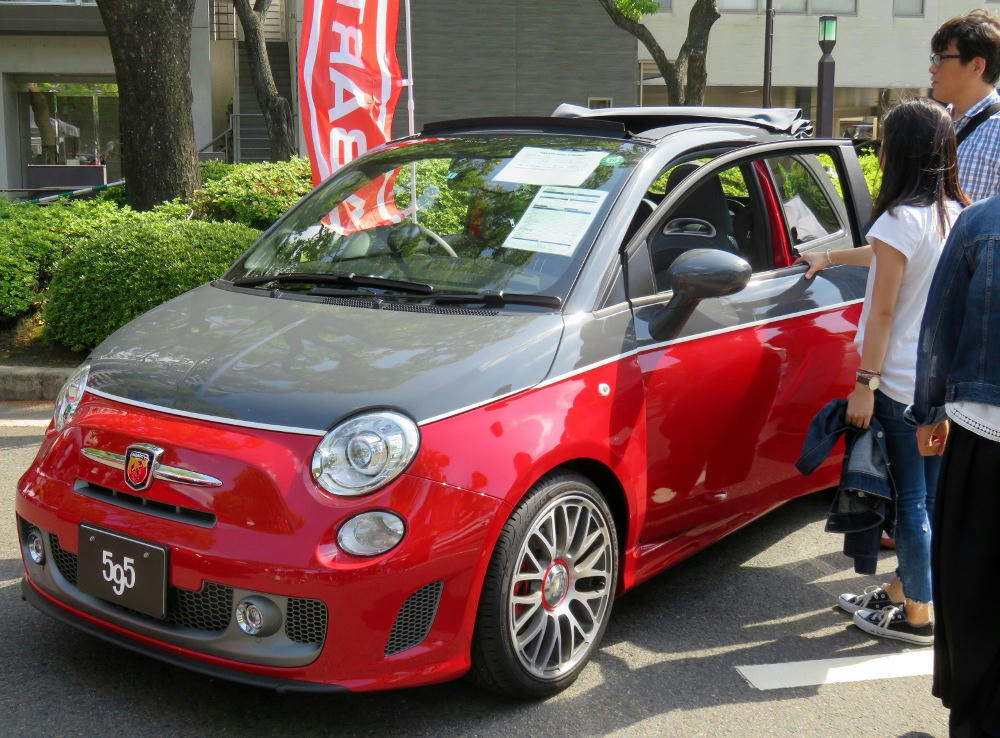 Alfa Romeo had a sales booth set up as well. (There were arts and crafts tables, too.)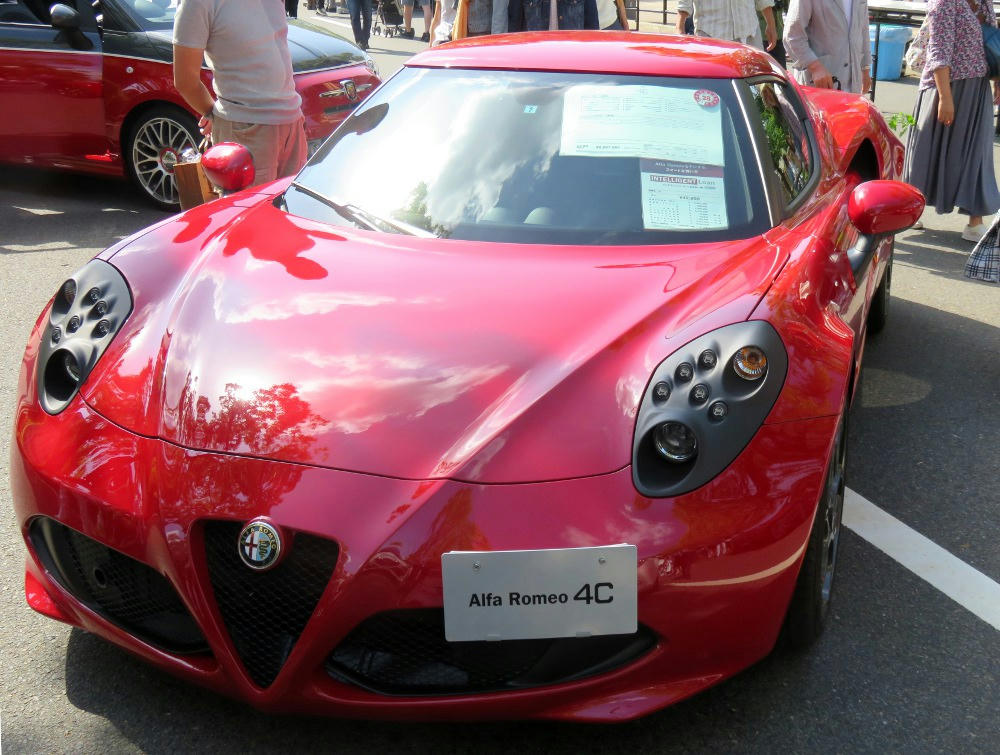 Seems kind of a waste to buy something like this in Japan, and have absolutely no place to take it out for a spin.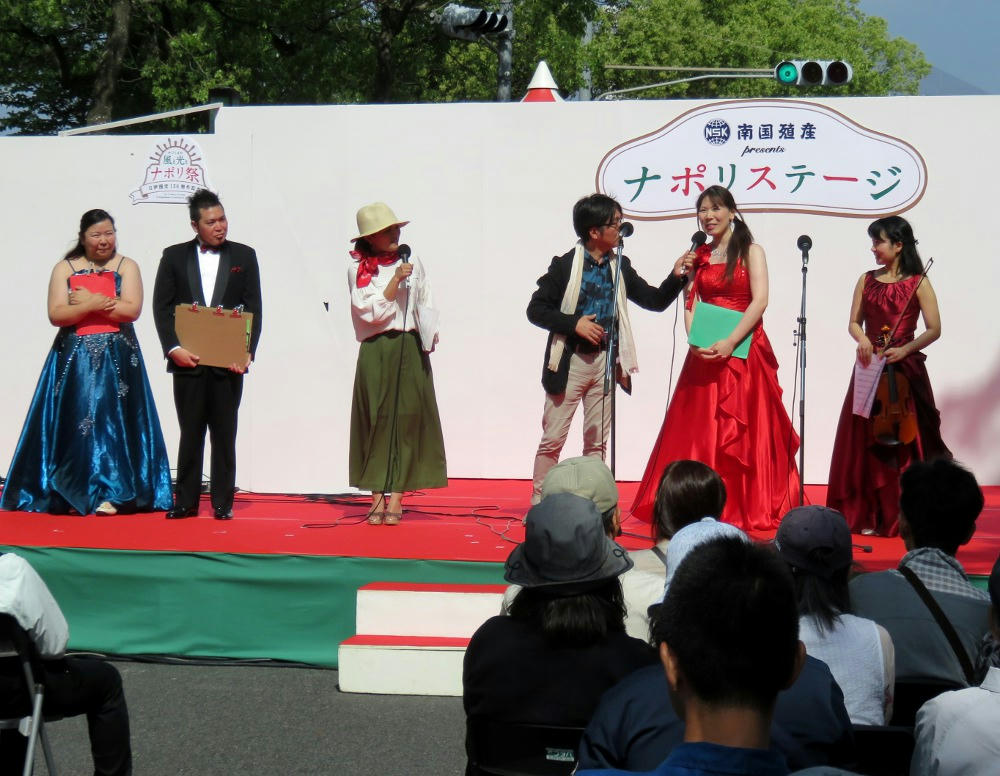 There was a live stage, and a second performance space a little ways away. The classical and operatic performers did Italian pieces, but the people themselves were all Japanese. They sounded ok, but it's not my kind of music. This group is LUCE; unfortunately I can't find a link for them.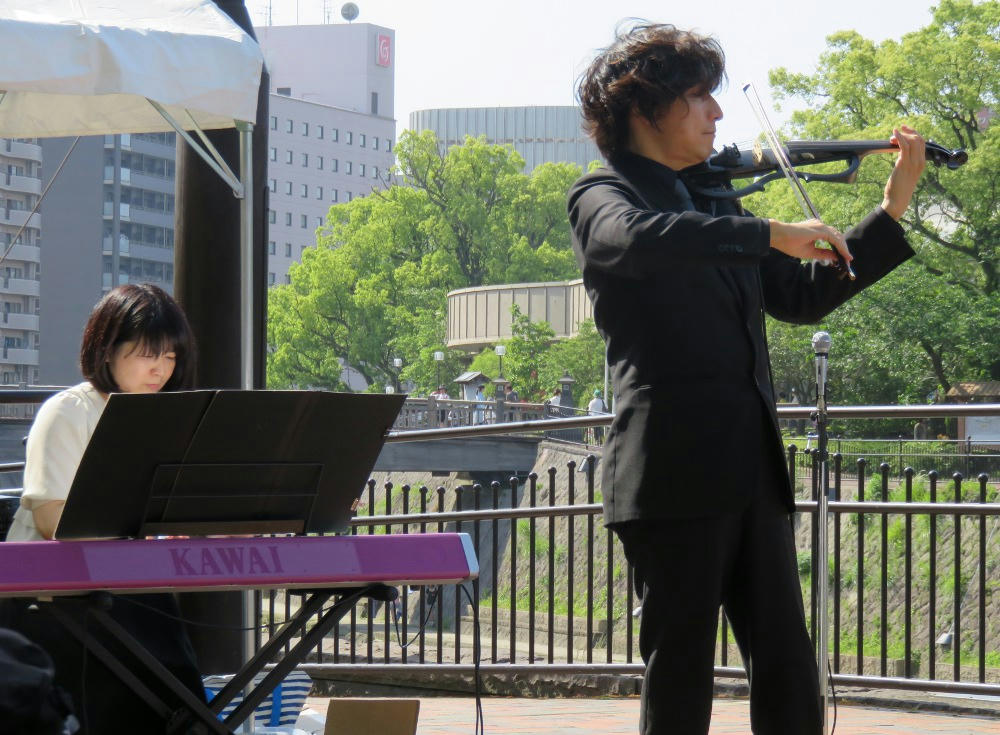 The second space was closer to the river, and featured violinist
Jun'ei Osako
. He is good, but I couldn't get close enough to try recording him. Then again, I'd seen him at a previous free live event a few months ago.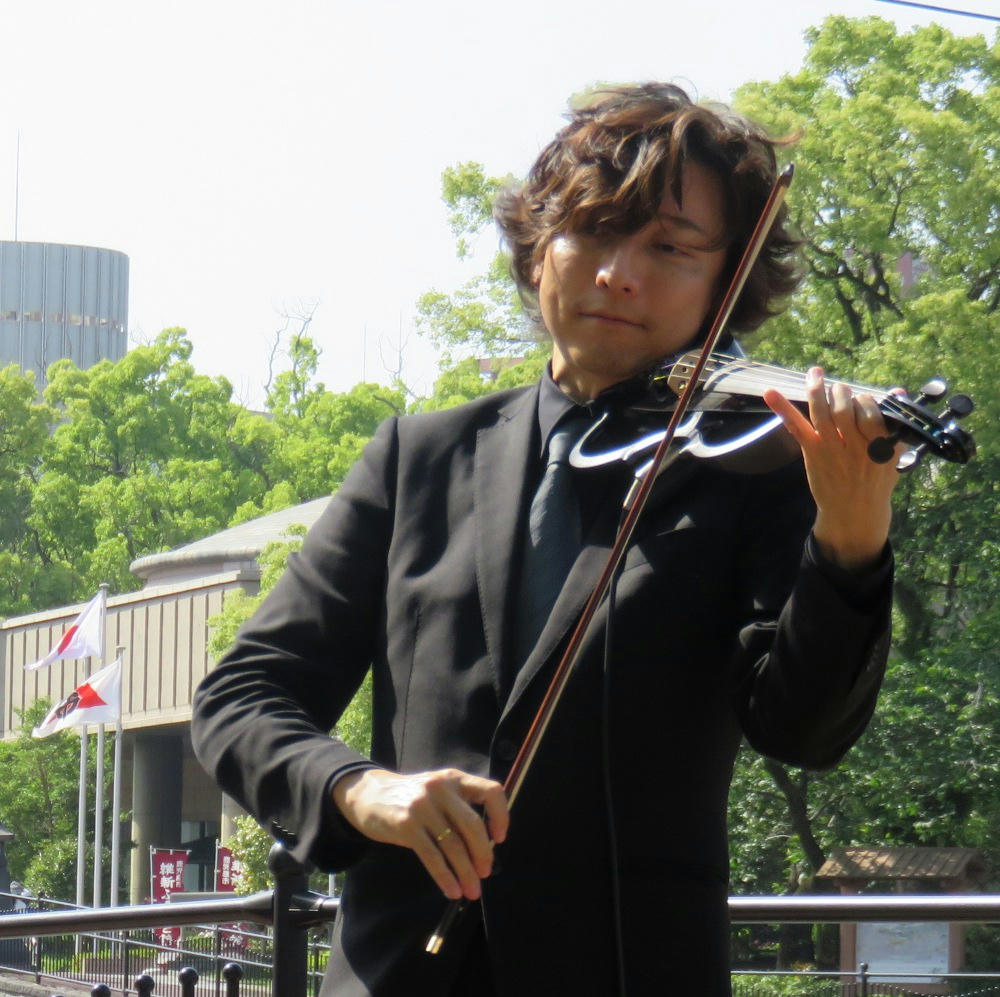 I really need to get myself one of those electric violins.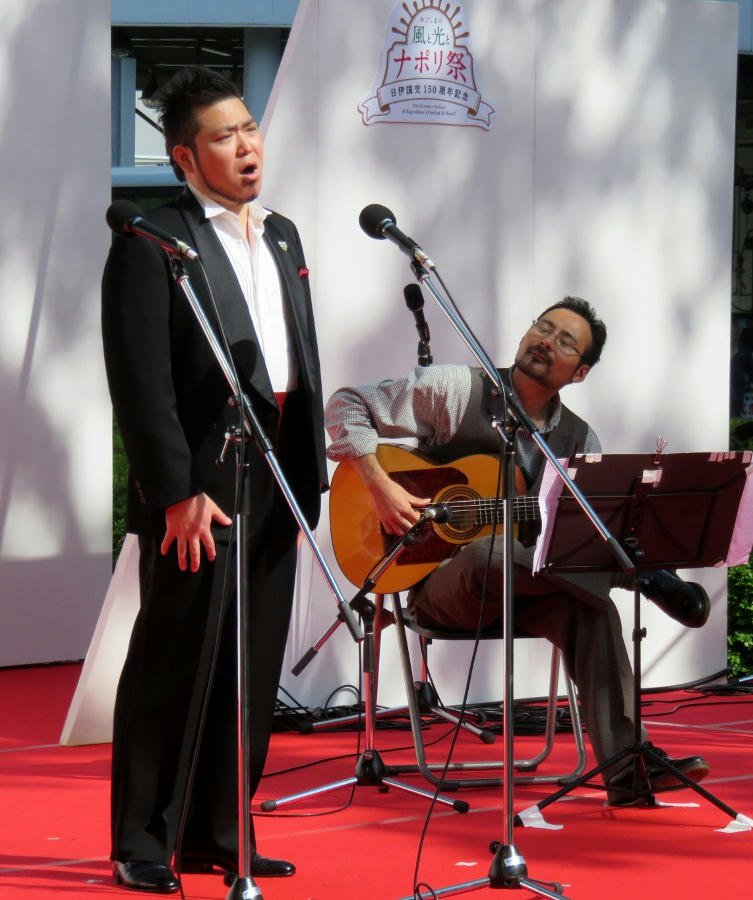 The next group on the main stage was the Kagoshima
Canzone
Group. The singer here was also a part of LUCE. I'd grabbed the event book earlier, and I made a point of being here in order to watch the canzone group because I've met the lead female singer a few times before. I didn't have a chance to talk to her this time, because she was surrounded by support staff, but she did recognize me in the audience, and we'll talk again the next time we run into each other at Amu Plaza or in Tenmonkan.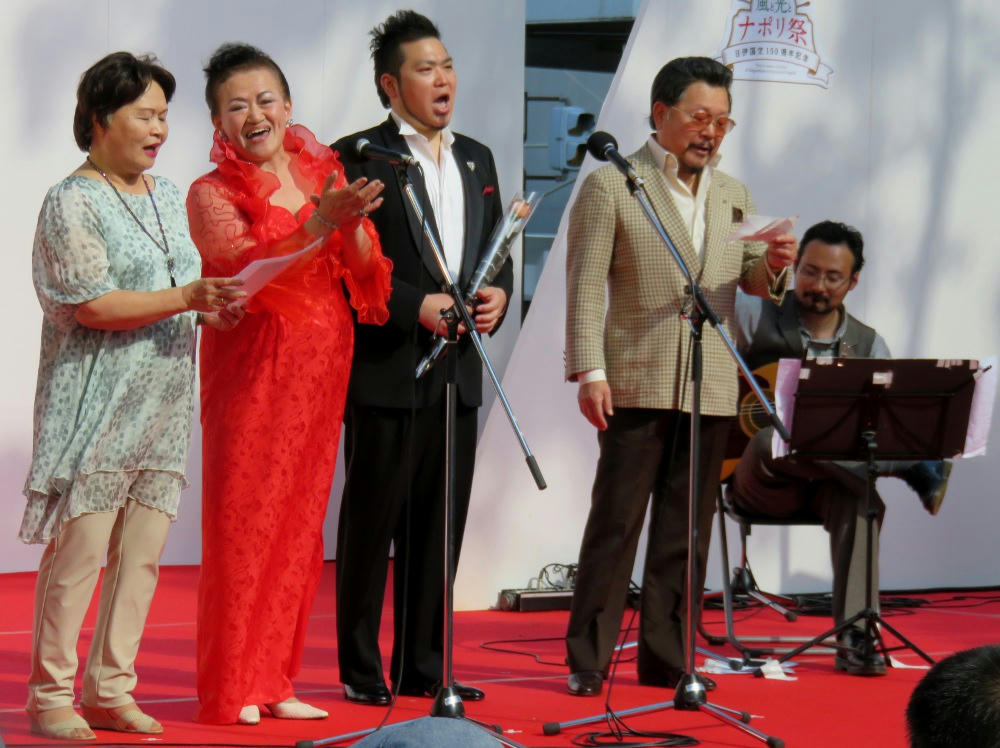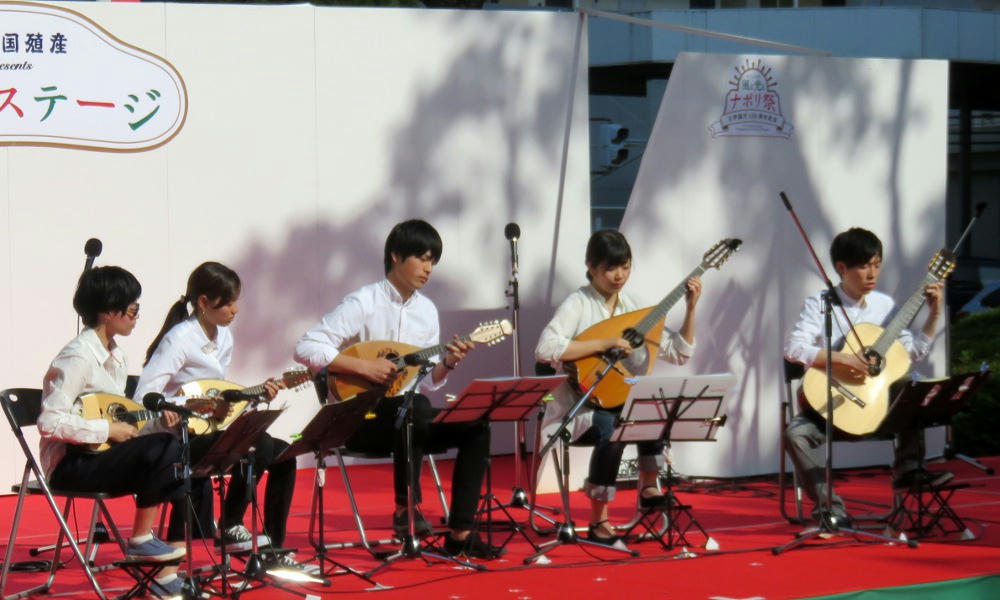 The last performance was by the Kagoshima University Mandolin Club. They played well, but again, it's not my kind of music.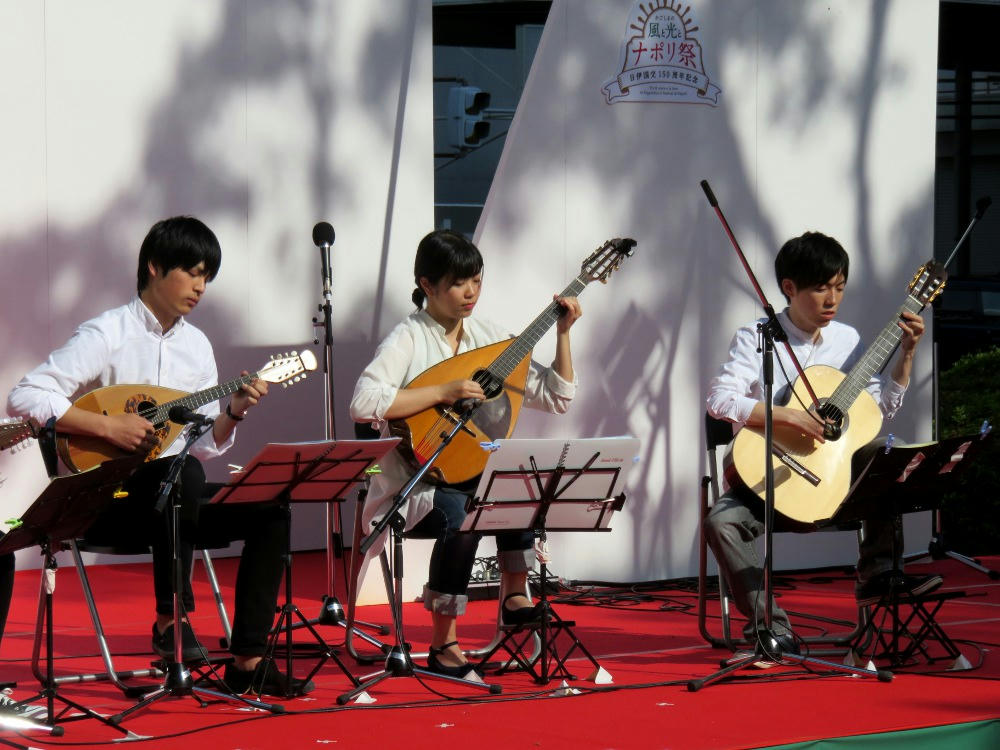 At least I was able to drink some wine Wednesday. And the weather was nice for it.