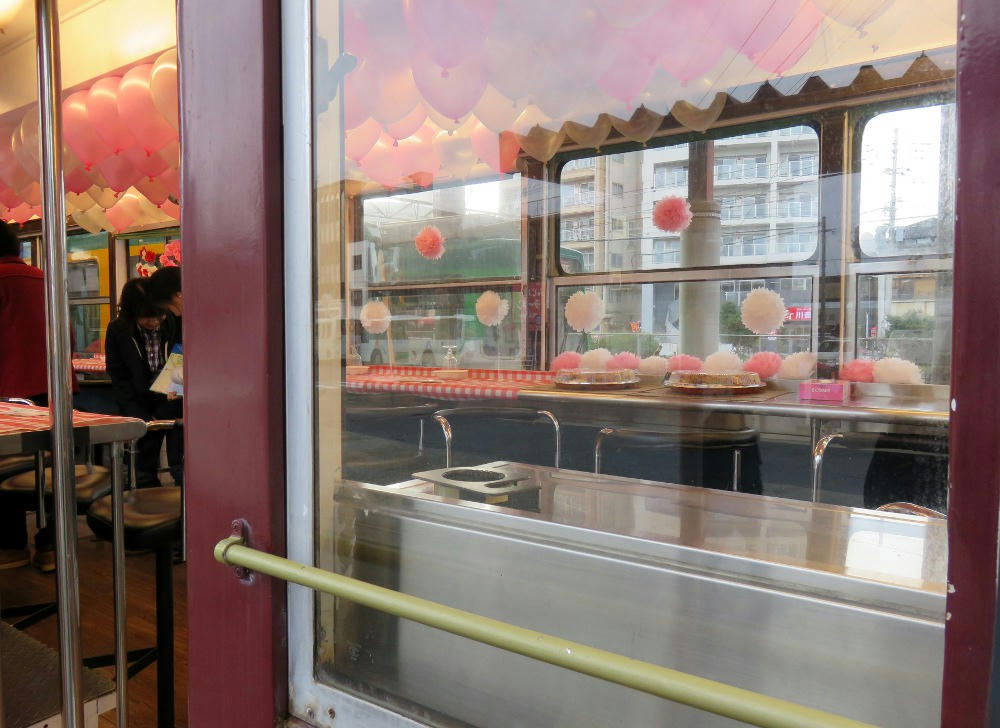 Ok, this surprised me. When I was walking down at the old Kagoshima train station, I spotted one street car heading to the station with balloons and hearts in the window. I was a block from the station, and when I finally got there, the car was hiding behind a second street car that had come in right after it. I took a few quick photos but didn't try talking to anyone to find out what was going on.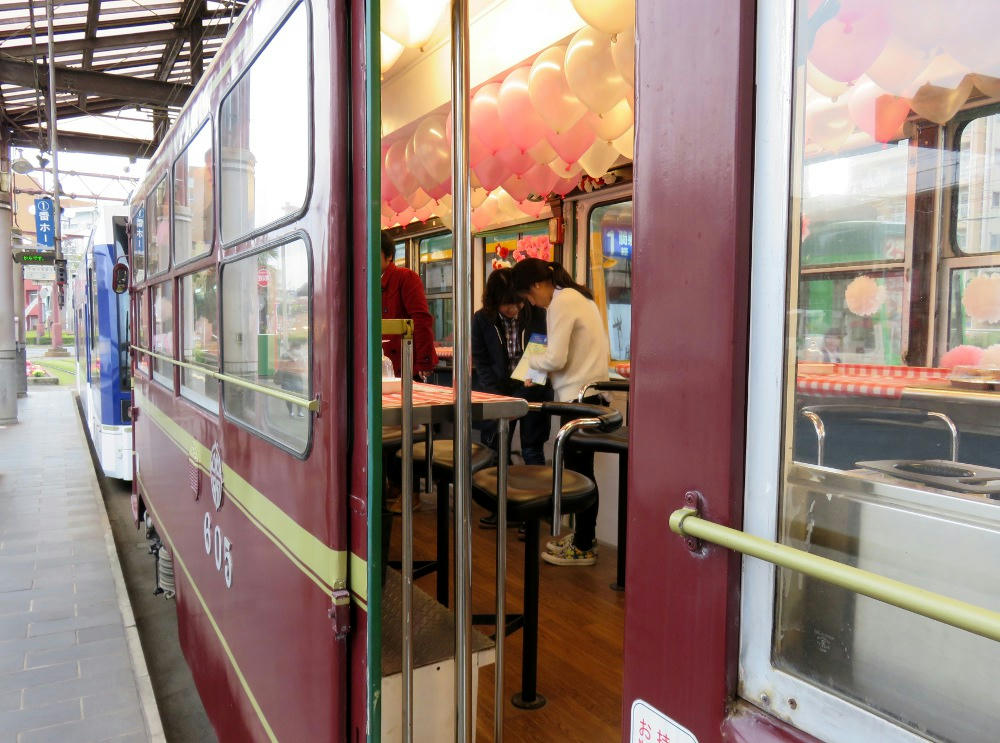 I could see vegetable and cookie trays on the tables, and there's a small food cart to the right of the door.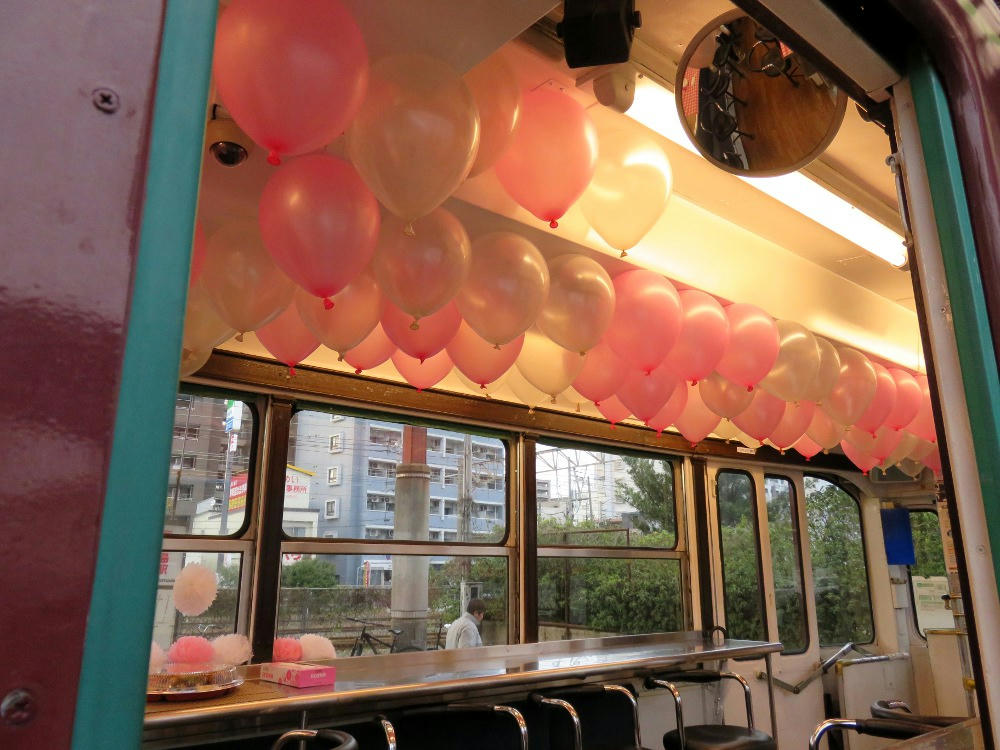 I was later told that one of the street cars is available for reservations, and features an on-board bartender. My information source was uncertain whether the car runs infrequently and is open to random passengers, or if it's used solely for company parties. I like the idea of riding in a moving bar, but this was the first time I've seen this in the 5 years I've been here, and I had to work the Saturday evening I encountered this car. Maybe some day.