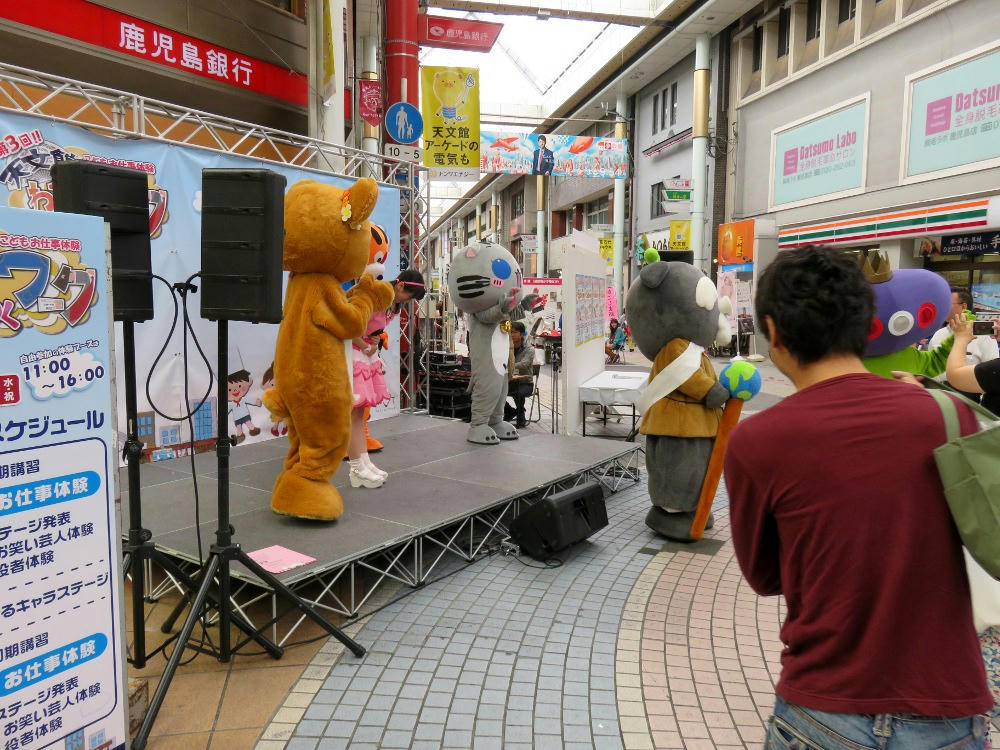 I mentioned in the blog entry a couple days ago that Japan was in the middle of Golden Week, a string of individual holidays that run from April 29th to May 5th. There were a number of free events during the weekend, but it was looking like nothing special was taking place during the rest of the week. Amu Plaza just has a few regular arts and crafts booths, and Central Park was empty. I had to work online on Monday, and Tuesday we had heavy rain so I didn't get out until later in the evening to go to a restaurant for dinner. The weather was near-perfect on Wednesday, and I had to do some shopping in various parts of the city. I already wrote about the Napoli Matsuri, which ran on Tuesday and Wednesday. Turns out that Tenmonkan also had a small two-day event on the same days, called Waku Waku Wa-ku (Exciting Work). I've seen this one before, where certain groups try to get children interested entering their fields. This time, there were fewer exhibitors, limited mainly to a theater group and the Kagoshima City police department.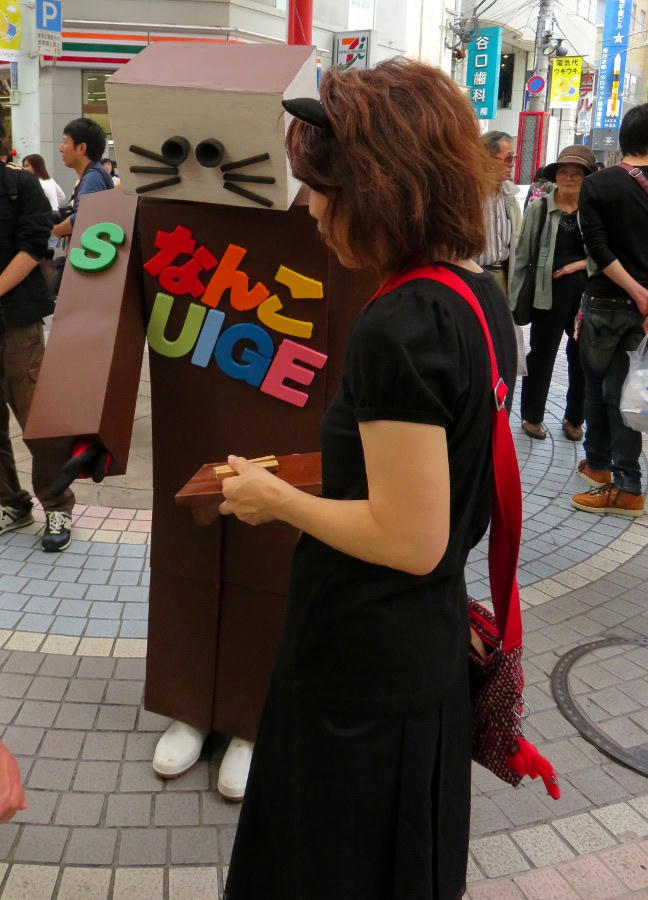 But, there was an event stage, and people dressed up in mascot costumes to entertain the kids. The MC was Norimasa Motome, one half of the manzai comedy act
Party
. I've posed with him for photos before, but either he didn't recognize me, or was simply focused on doing his job talking into the mike. Regardless, I just took a few photos and then kept shopping. The other events on the schedule were kids games and advertising for the Hello Work employment office.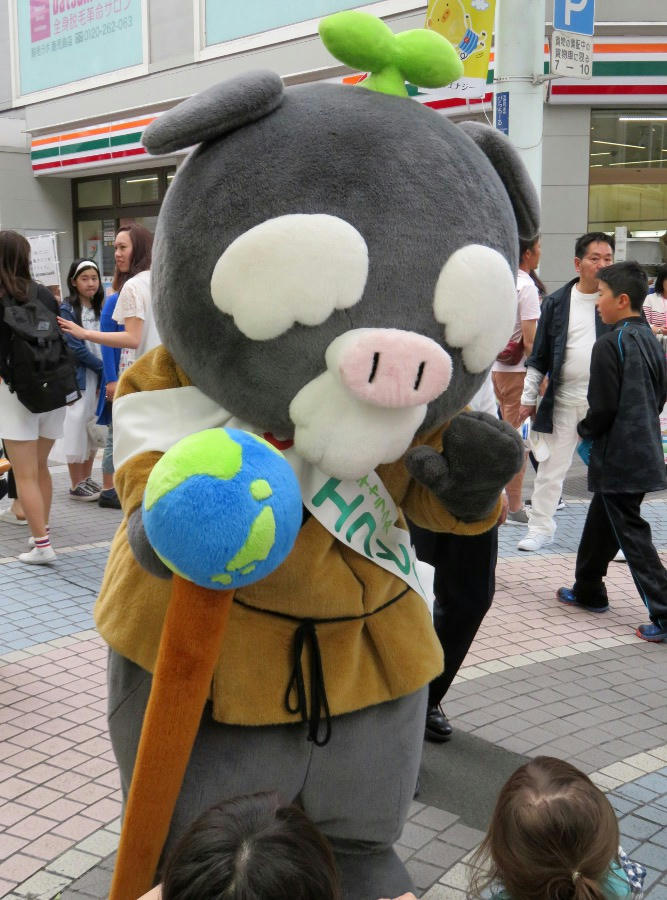 Eco-pig.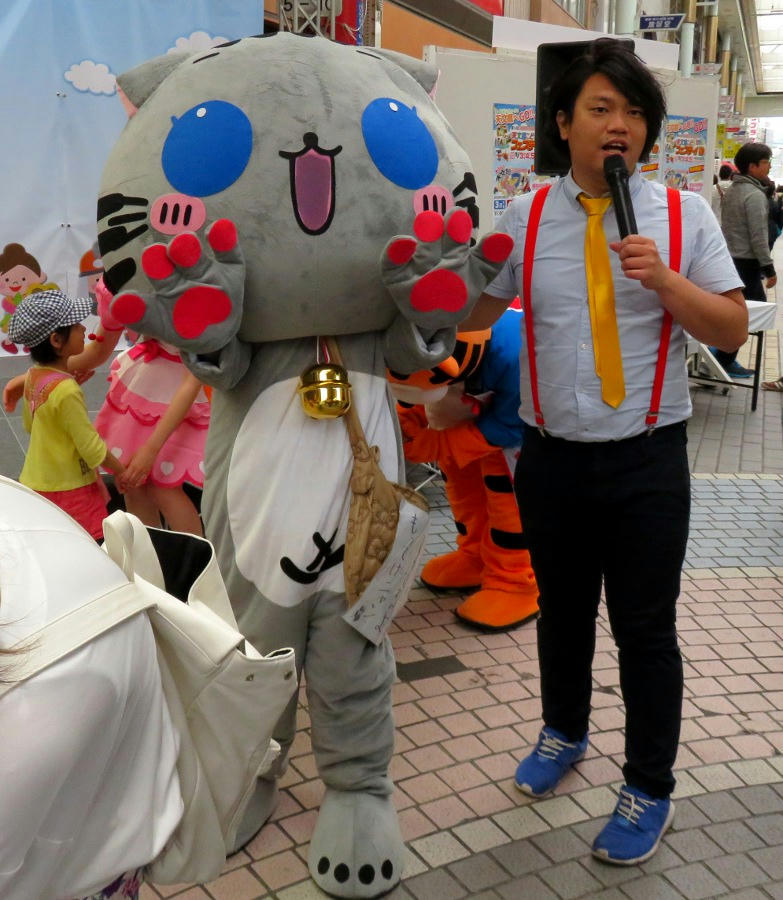 I think the paper says this is "Motteke-nyan". He's wearing a necktie-yaki.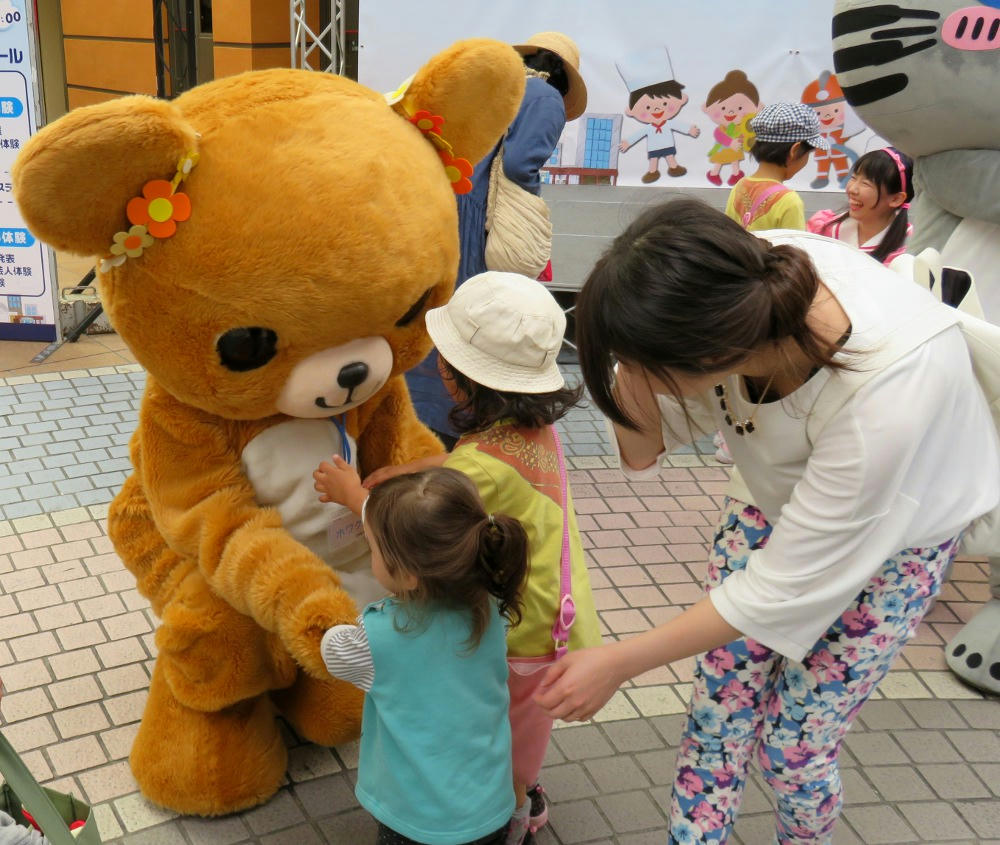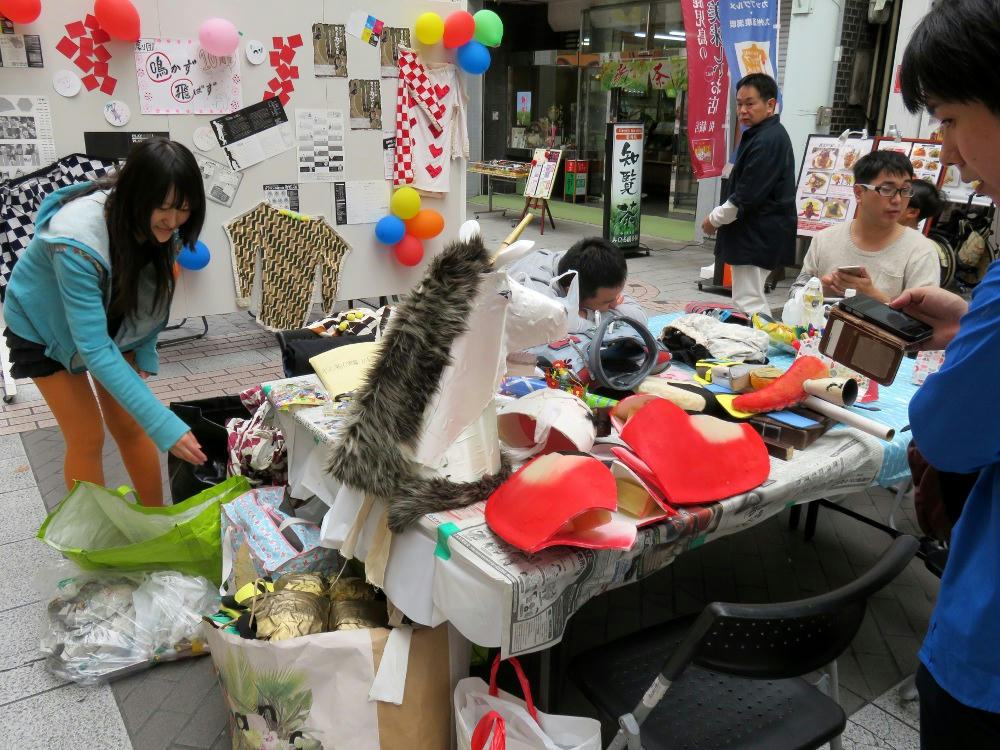 One of the nearby tables had props and masks for people to try on if they wanted to. I would have considered it if I have more time available.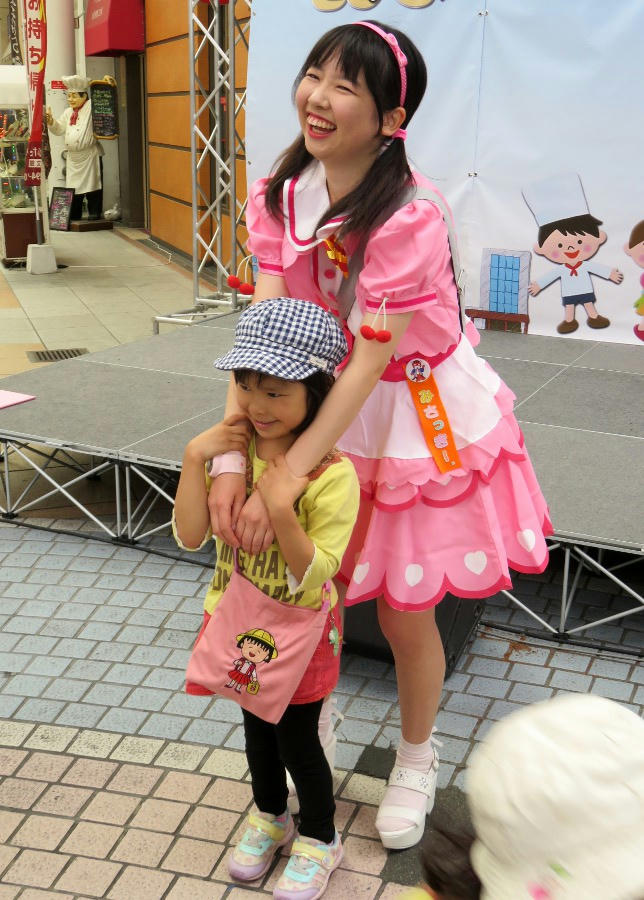 "Misakki" and a friend.