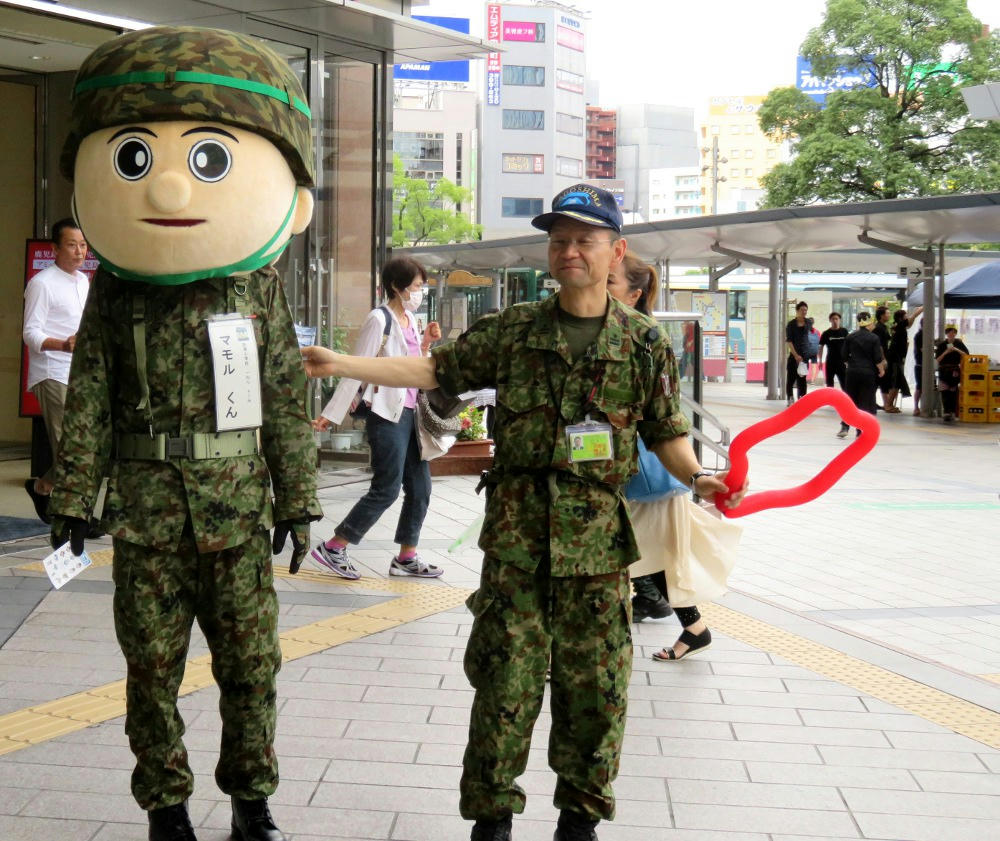 Another hectic week. I'm in the middle of a translation clean-up project that will run until the beginning of July, and I've got my regular teaching work on top of this. I was busy all Friday and Saturday, so I couldn't get up to Amu Plaza to see if anything was being scheduled for the rest of the weekend. I knew that nothing was going on in Tenmonkan, and Berg Plaza only seemed to have another of their craft shows. The weather was bad Saturday, but by evening the sky was clearing off, and the near-full moon was really bright and clear.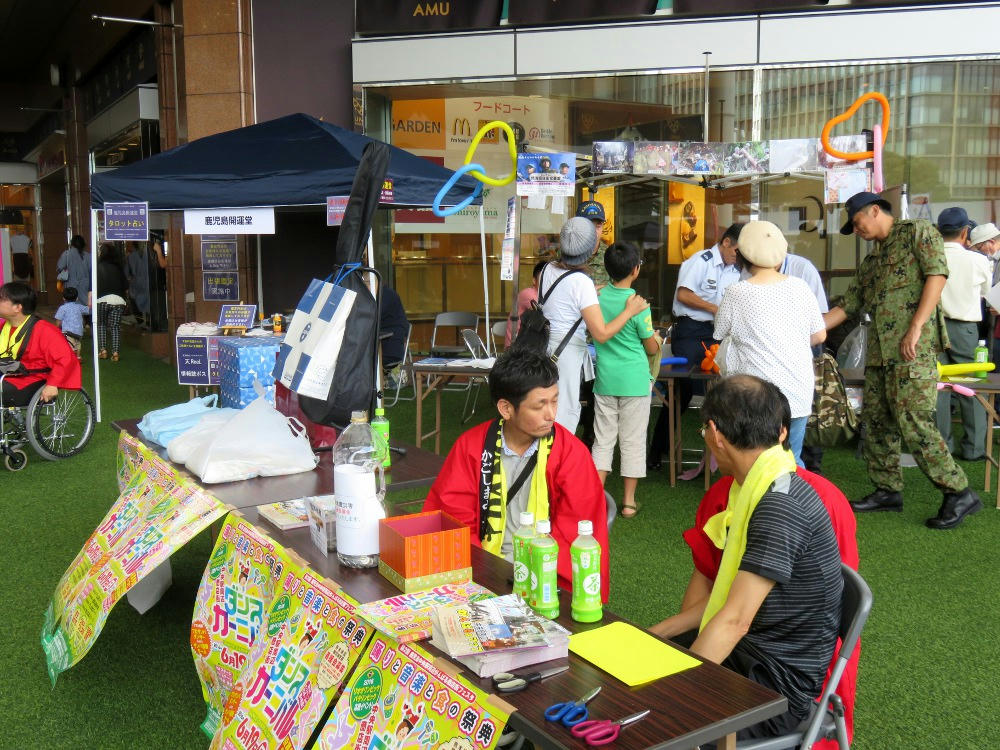 So, naturally, when I was getting ready to wake up Sunday morning, I was a bit miffed that we were in the middle of a full-blown major thunderstorm. I still needed to finish off the current set of files for the translation clean-up, so I focused on that during the early afternoon. There was a music event at Wicky's House, in Tenmonkan, a fund raiser for the earthquake victims in Kumamoto, that I wanted to go to. That was set to run from 2 to 5 PM, and Bon DX was going to be attending. But, with the heavy rain, and the proofreading work, I figured that I'd have to try going the next time something like that is held.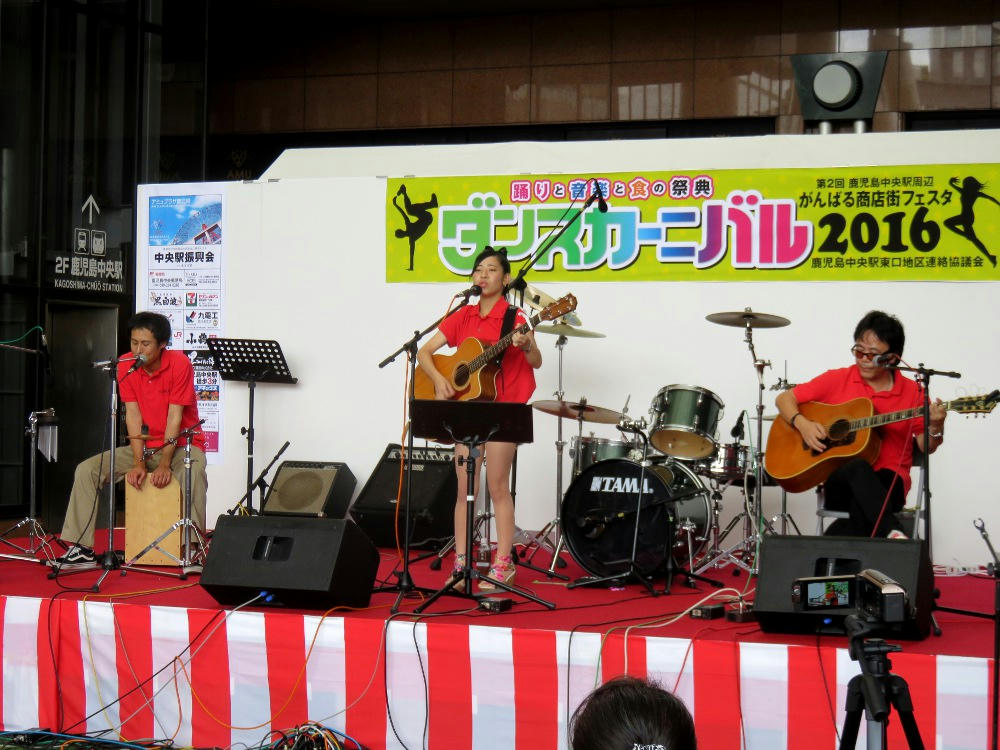 (Hikaru Band)
I needed to do some food shopping, so when I got done working at 4 PM, I checked the weather - the rain had stopped. I headed out for Amu Plaza first, to see if anything was going on there. And, yes, there was. A bunch of companies were sponsoring a one-day dance festival. I missed all of the dancing earlier in the day, which wasn't a big loss because I'm not a jazz dancing fan, and they keep using copyrighted music that gets blocked on youtube. The Hikaru Band was just finishing up their set. They were ok, but the mix was wrong, and the female singer sounded painfully shrill. I didn't bother trying to record them.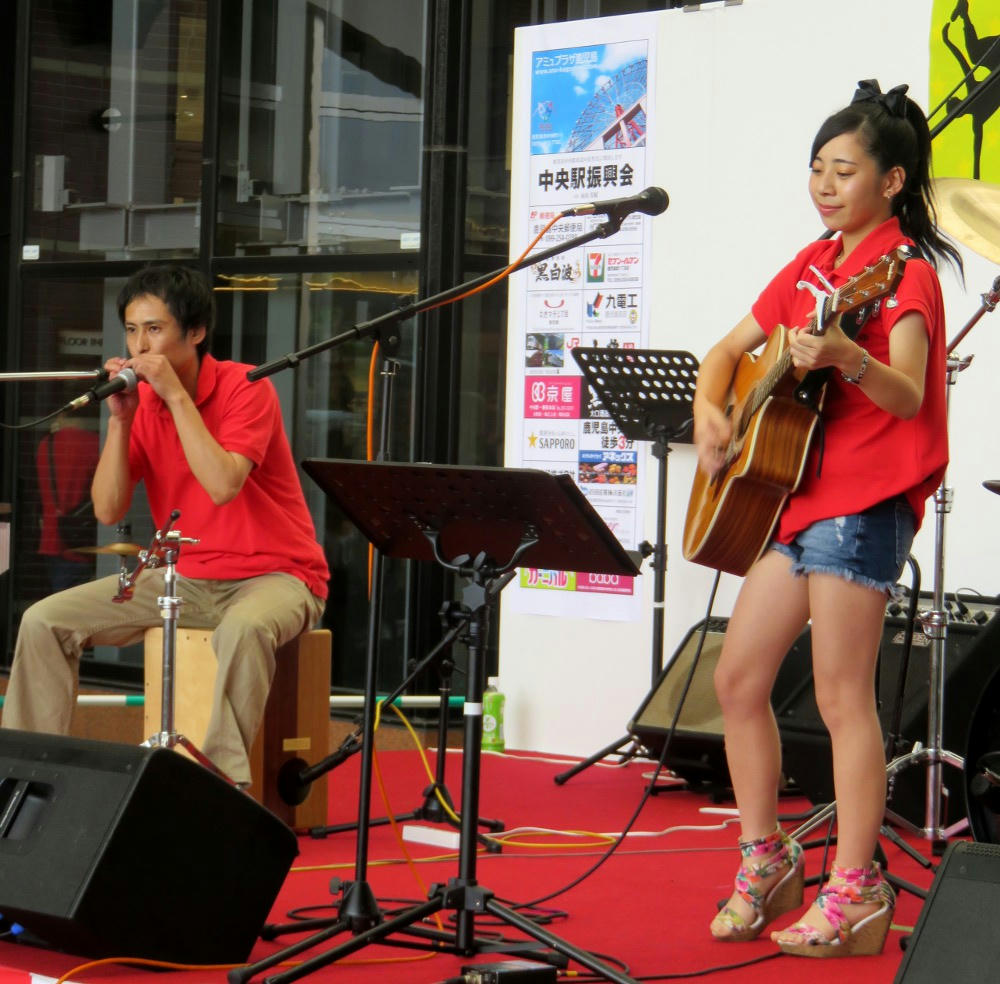 I just took a few photos and went into the department store to do a little shopping. Then, I came back out to see what the next act was like. I also looked around the event space to check out what they had. Half of the booths were for arts and crafts, and the other half had over-priced food. I did kind of want to get some grilled chicken from a place that calls itself Miracle Chicken, but they apparently just weren't attracting customers and had packed up and left before I could make up my mind to spend money. Also at the event was the Japan Self-Defense Forces reps, with "Mamoru-kun" (Mr. Protection), the foamhead mascot above.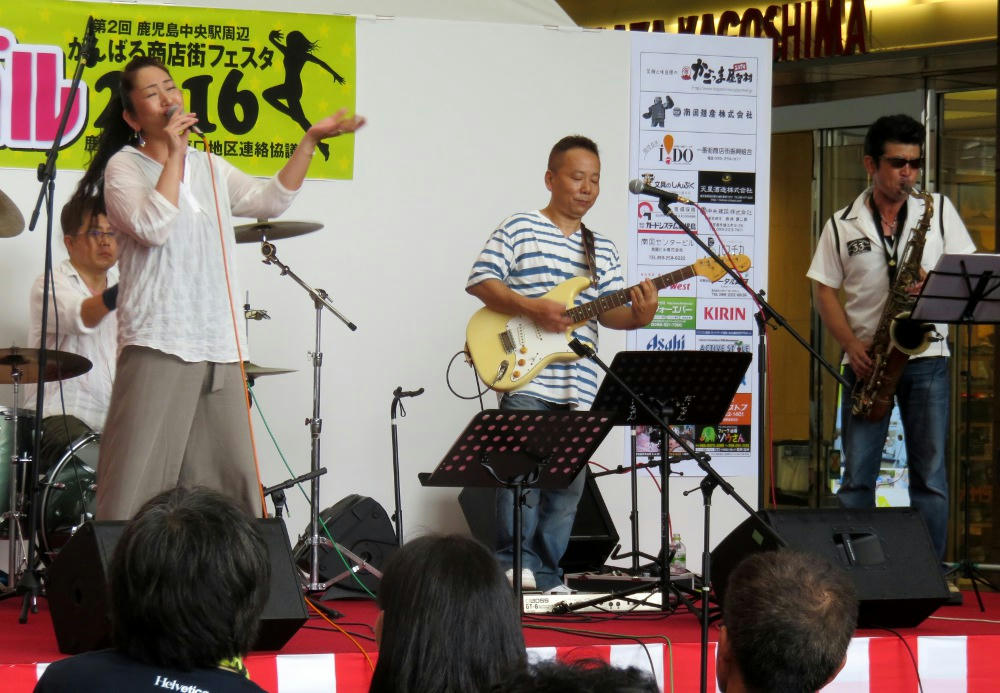 (Cool Beats)
The next group was the Cool Beats. They did a good rock/jazz/pop set that was too short, at only 15 minutes. I managed to record their second song, then I went to the west side of the train station because I'd been told that there was a second stage. Unfortunately, the other stage had a solo folk singer that was spending all his time talking about himself, so I gave up and returned to the main stage. Cool Beats had finished their set then, and the dance groups were getting ready to compete again. Instead of sticking around I went to Tenmonkan to finish off my shopping. I wanted to get the next volumes of
Q.E.D.
and
C.M.B.
, but they haven't made it to Kagoshima yet. Both books came out on the 17th in Tokyo, so I'm expecting I'll be able to get them on Monday.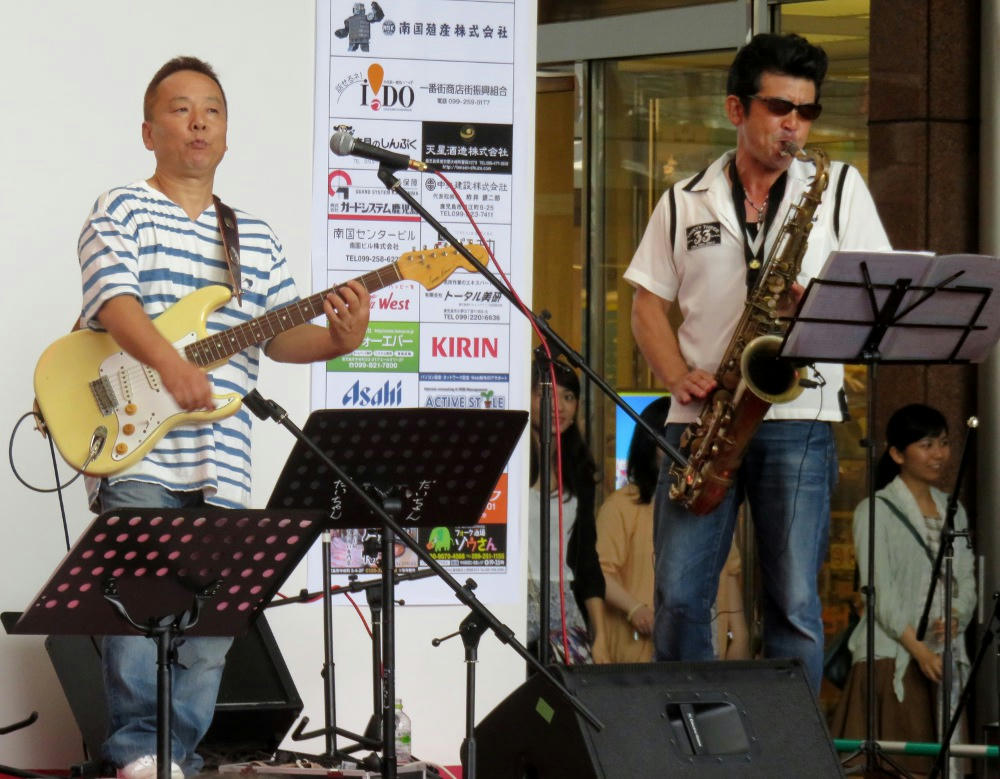 The weather never really got good during the day, and it was very humid. After completing my shopping, I was happy to return home and get into the air conditioning. Not one of the most exciting weekends. But, I'm not going to turn down work projects if they mean being able to bring in a little more money.
Direct youtube link