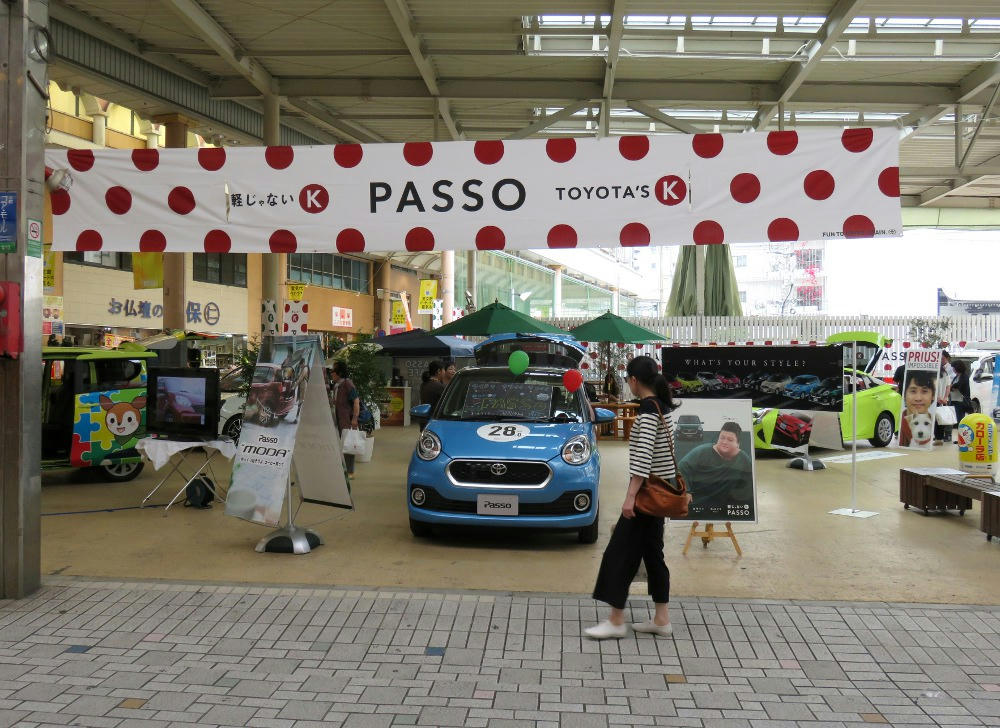 The open space in front of Lotteria had a Toyota car show one weekend.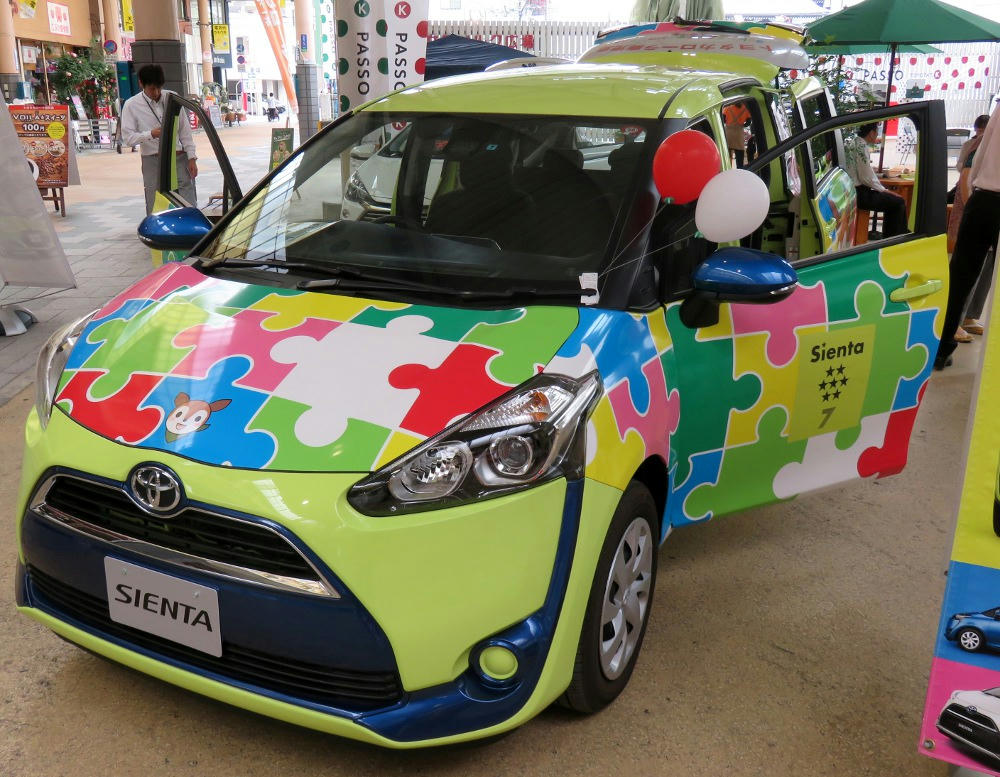 I was amused by the paint work on the Sienta, so I took a couple pictures of it.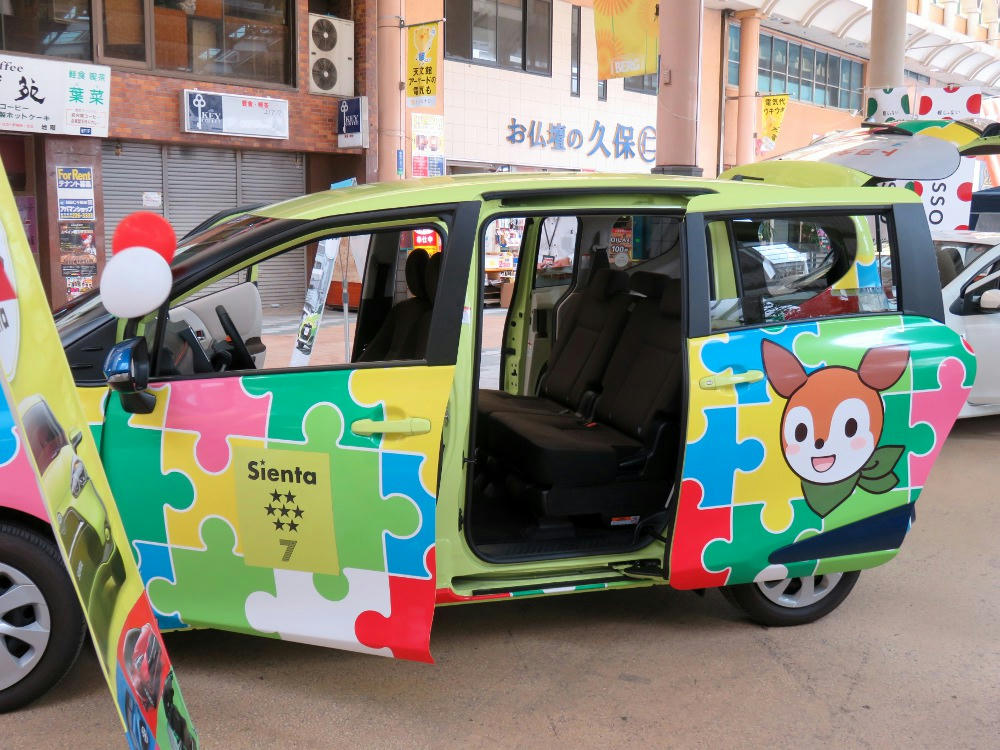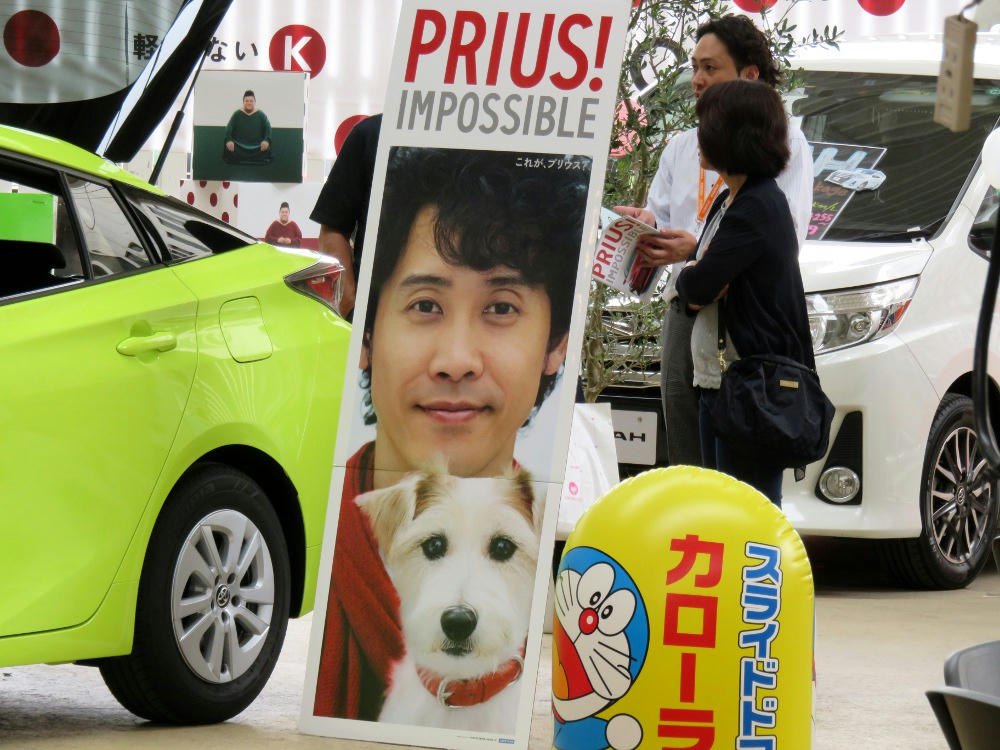 And, I've never understood this part of the Prius campaign ad. Are they saying that Prius can't live up to the hype? Or that they're lying about the claims they make, just like Mitsubishi did...