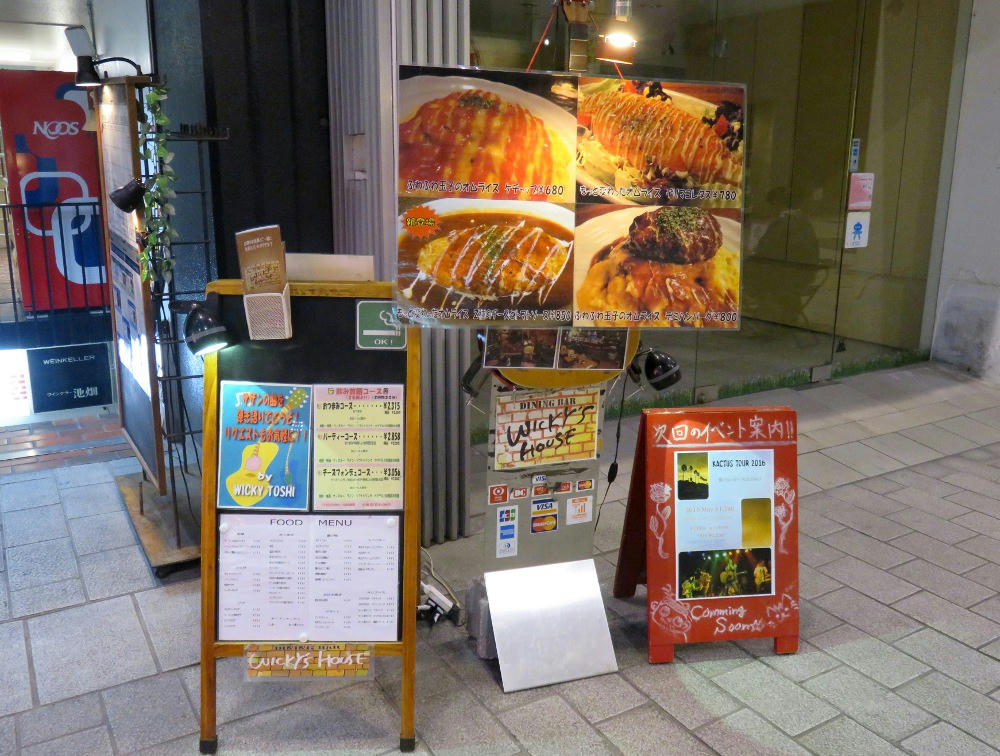 I don't know how many times I've walked by this place in Tenmonkan since coming to Kagoshima, but it's only lately that I've paid attention to it. Wicky Toshi is the leader of the O.D.O. Brothers Band that played the Saturday of the Kagoshima Music Festa, and he also has a mostly solo act where he does Southern All-Stars covers. I kind of want to call his attention to the youtube videos I've been uploading, so I was debating whether to visit his bar for lunch one day.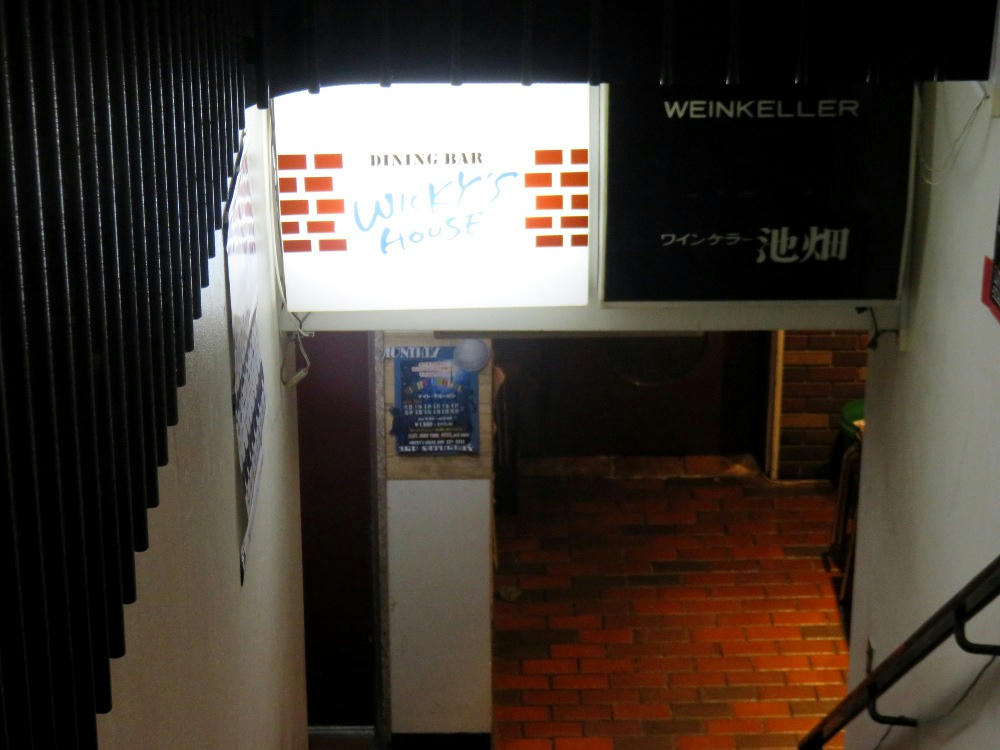 When I did go for lunch, it was at about 1:30 PM on a Friday. There was only one other couple in a corner eating and then sending text messages to each other for the next hour. Wicky was working the bar, and he recognized me, but we really didn't talk. The bar is small, but with a big alcohol selection, a kitchen, and 3 people working total (Wicky, a waitress and the chef). A projector screen was set up in front of the stage, showing a few local bands from past performances (including LUCA, the sax jazz band that played at the KMF). I ordered the omelet rice with cheese. It was a bit runny but it tasted good. Most of the food is on the order of variations on omelet rice and curry rice, in the 700 to 1000 yen range. The lunches are set meals, with the main dish, a small salad, a sponge cake dessert and one non-alcoholic drink (I got the ice coffee) in the 700 to 900 yen range. Overall, it's a good deal and the food is filling.
Wicky's has live music on Saturday nights, I guess, but that's when I have to work. Tickets are around 2,000 with the purchase of one drink, or about 2,600 yen at the door. I'm going to try to arrange catching a show some time just to see who's in the audience, and how crowded the place gets. Regardless, if you like live Japanese bands, check out
Wicky's House
.