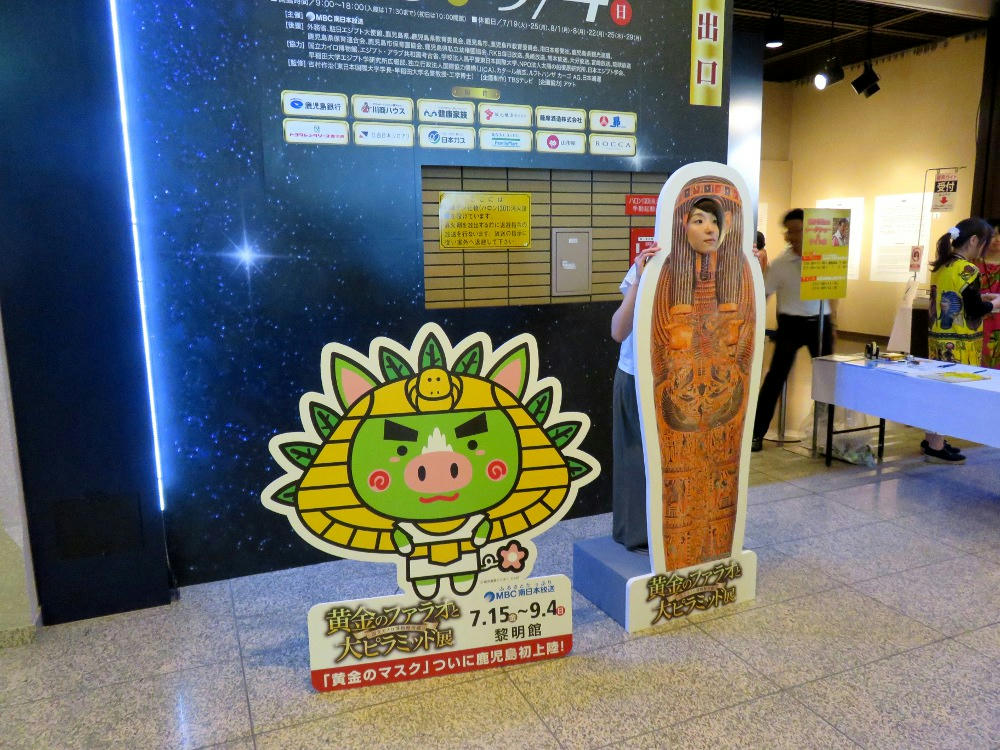 The Reimeikan history museum is hosting an Egyptian exhibit until the first week of September. I was interested in seeing what they have, so I dropped in on the 17th. The museum does allow cameras in the exhibit space, but most of the objects are behind glass, and none of the pictures would have come out well if I'd bothered taking photos. So, I didn't. On the other hand, the exhibit is billed as having "100 treasures" from ancient Egypt, and a number of them are just rocks...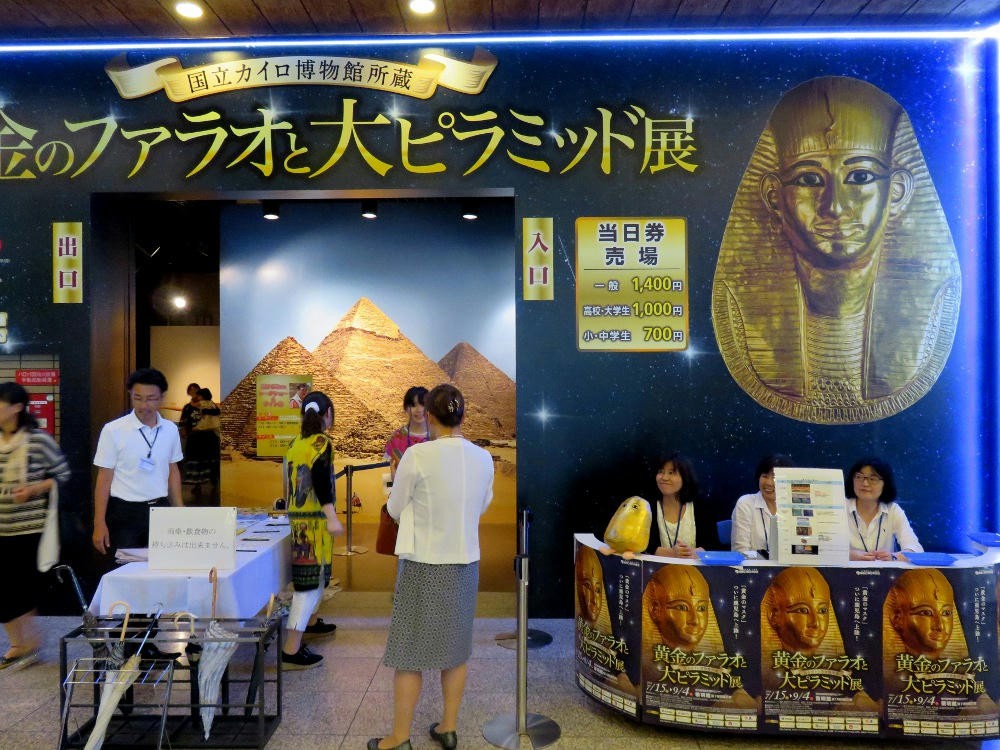 Entry is 1,400 yen ($14 USD) for adults, and you can pretty much see everything in about 15 minutes. There are some nice necklaces, a few good statues, and what's supposed to be a solid-gold face mask pounded from a single sheet. None of the really famous pharaohs are represented, though. Some of the signs are in English, so I could read those ok. And there was a space set aside for a theater, showing a few modern archeological sites. The film looked more like an advertisement for a travel agency.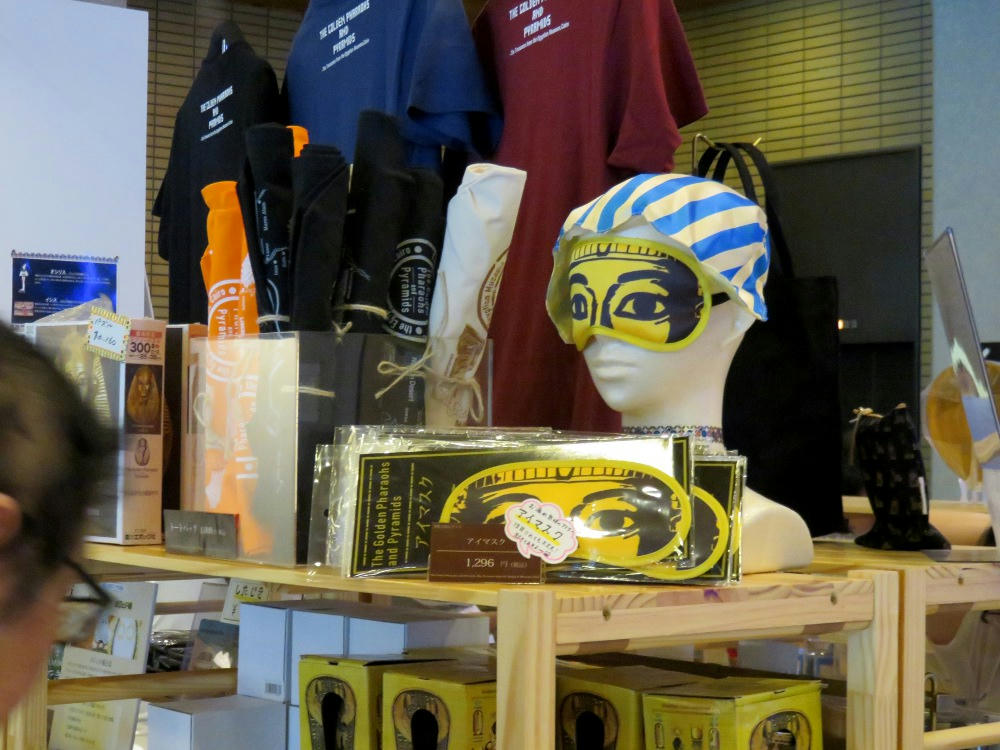 The real point of the exhibit was to get people to buy over-priced sleeping masks, t-shirts and olive oils.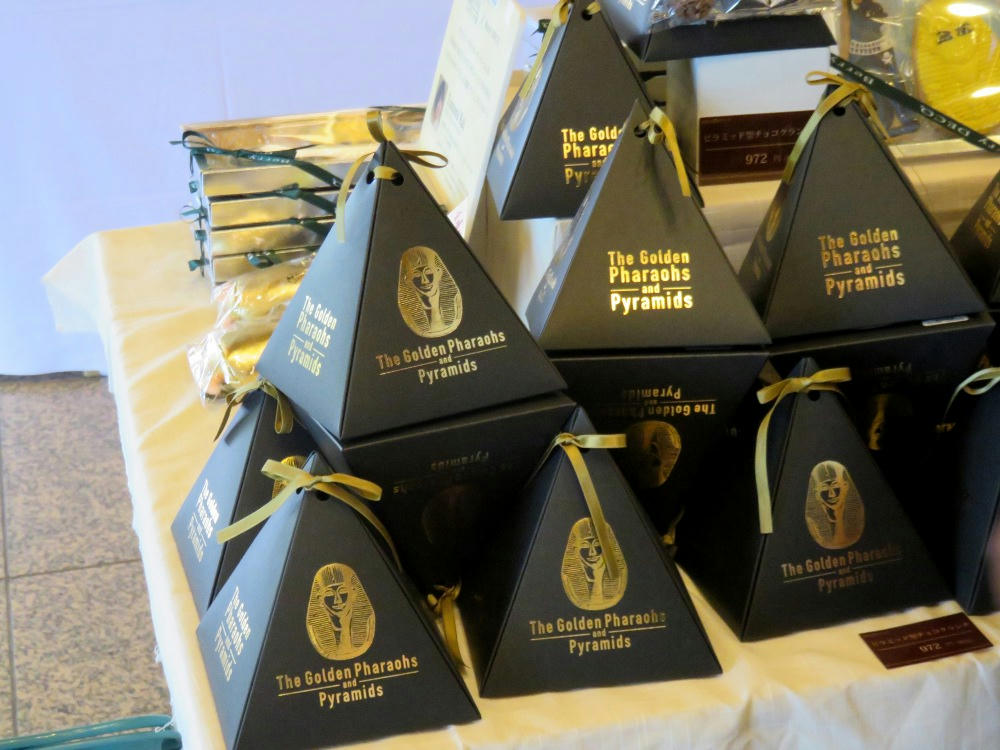 $10 for pyramid chocolate. And, they did have the "magical plastic pyramid power" kits, too, if you wanted to get one of those...
Overall, not really a bad exhibit, just on the pricey side. If you really want to learn more about old Egypt, you could spend more time reading the signs. And the author of a coffee table book sold at the store is supposed to give a couple presentations in August.
One thing I found interesting was one sign that made a point of dismissing the belief that the pyramids were built by slaves. This supposedly was an unconfirmed statement made by someone that had never been in Egypt. The sign went on to state that the manual labor was voluntarily provided by farmers wanting to enter the afterlife along with their pharaoh, and that the entire project was a coordinated team effort. The Japanese love stories about how "one person can't do anything alone; that everything important must be the result of selfless team effort."