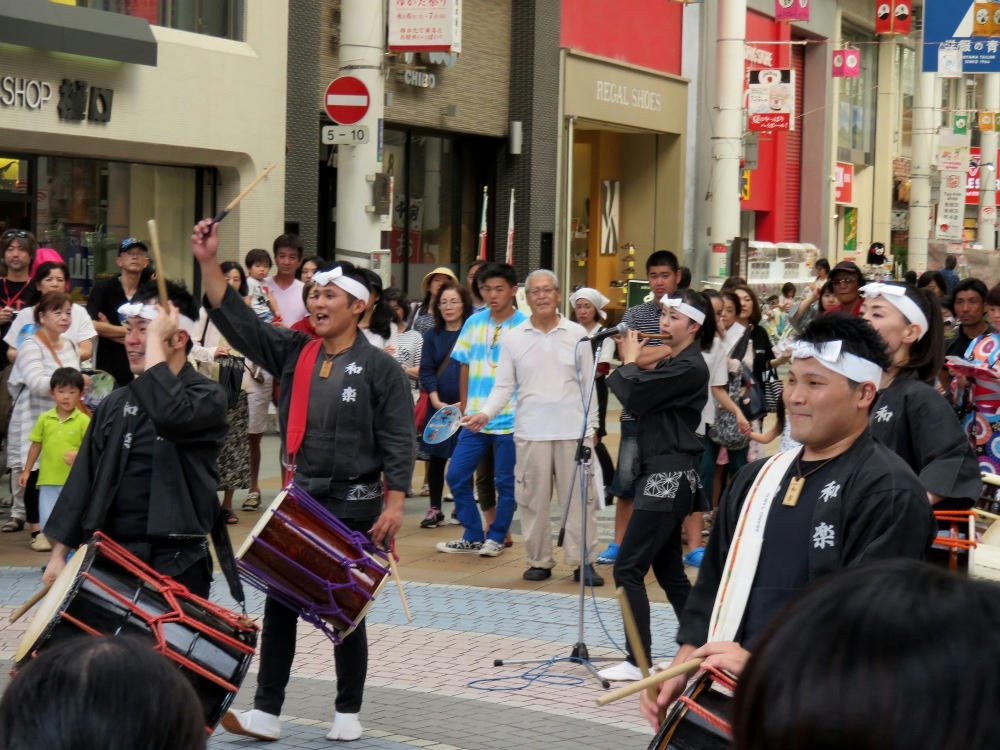 Ogionsa has also come and gone. Man, these things are going by fast.
Ogionsa is the festival where different groups carry mikoshi (portable shrines) along Streetcar Street. It's a two-day event, but the first day is mostly just small performances around Tenmonkan. I had to work all day Saturday, with a short break between 3 and 4 PM. I arrived at the space next to 7-11 just as K@ito, the juggler, was leaving the stage. I had to wait 20 minutes for the next act to start, so I went into 7-11 to grab a microwave ham and cheese burrito. I then recorded 15 minutes of the taiko group on my little camera, and had to turn it off when the battery began overheating again. When I got out of work at the end of the day, it was 9 PM and the stage had already been torn down. So, that's all I saw of day 1.
Then again, most of the students I talked to at the school said they had no interest in seeing Ogionsa at all, so I guess I did better than most.
Direct youtube link