Sigh. Mediafire is messing up again. At least two of the links to the photos aren't working right. Try clicking on the broken square for the photo to go directly to the mediafire page for that picture.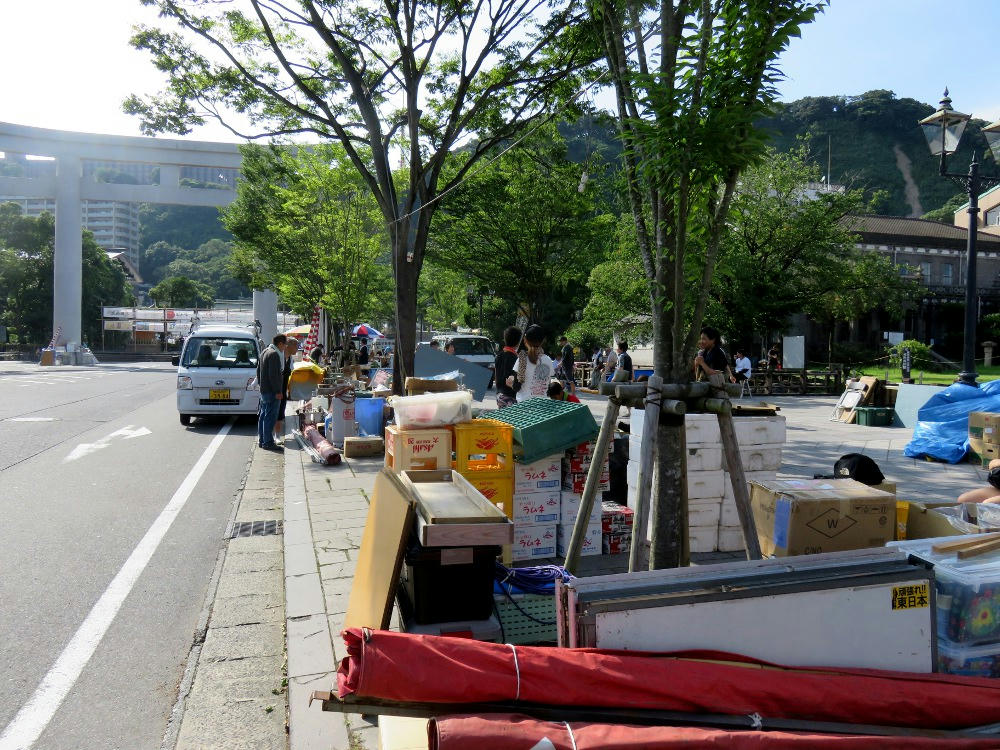 Rokugatsu-gou is the local 2-day festival that generally starts at 6 PM and runs until 10 PM both nights. It celebrates Nariakira Shimamazu, the local feudal lord that kind of led Japan into the modern era back in the 1850's. The festival ran on the 15th and 16th, Friday and Saturday. I had a class in the area from 3 to 4 PM on Friday, so I swung by Terukuni shrine on my way home. The food booths were just being set up.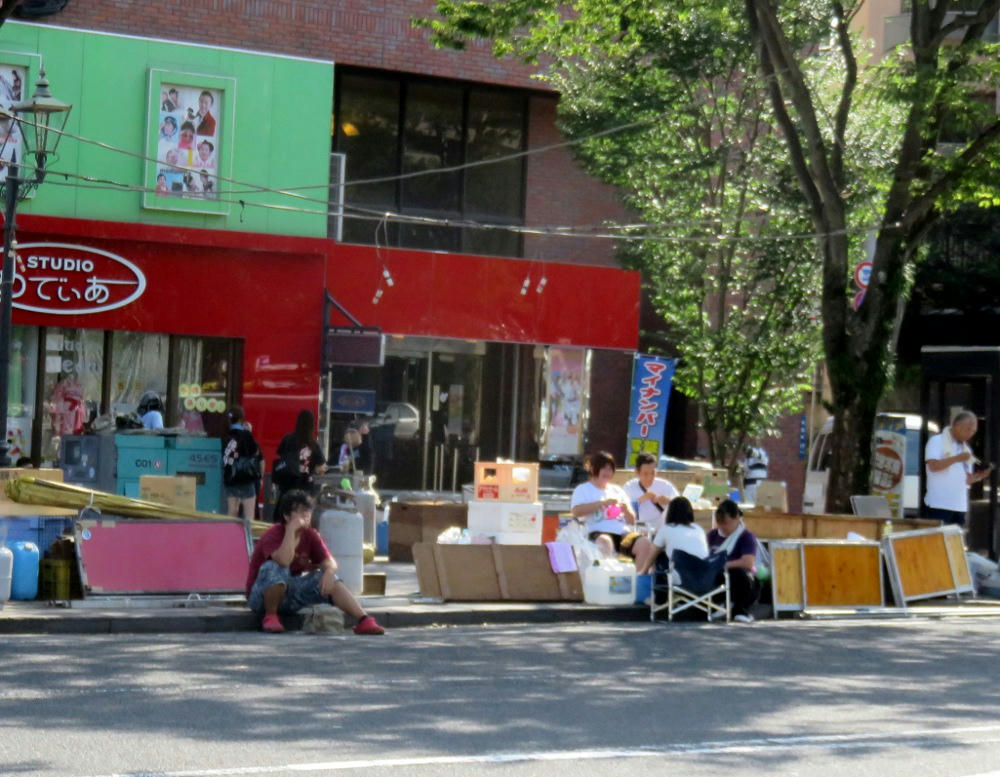 Well, maybe not so much. No one was in much of a hurry to get the booths up in this heat. We've been getting rain almost every day, and there was a potential typhoon a few days earlier. This Friday, though, the sky was mostly clear, and very muggy.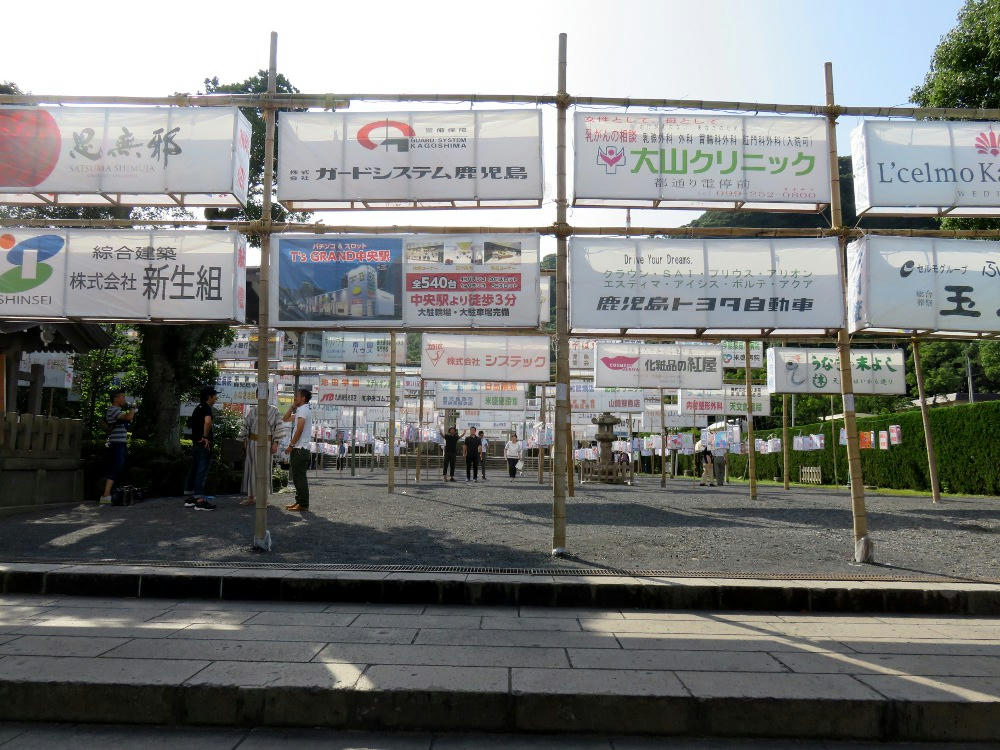 The lanterns were all set up, though.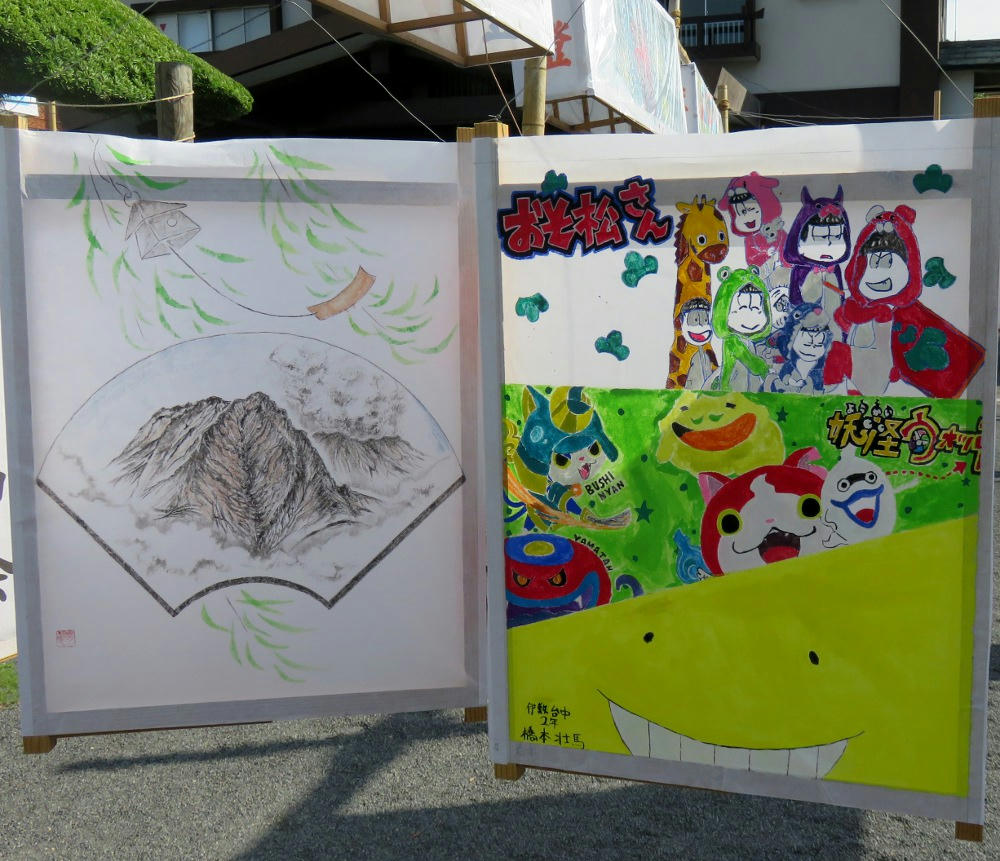 Not a lot of high-quality art this time to take pictures of. I'm reading
Ansatsu Kyoshitsu
right now, so I did find the presence of Koro-sensi to be pretty funny.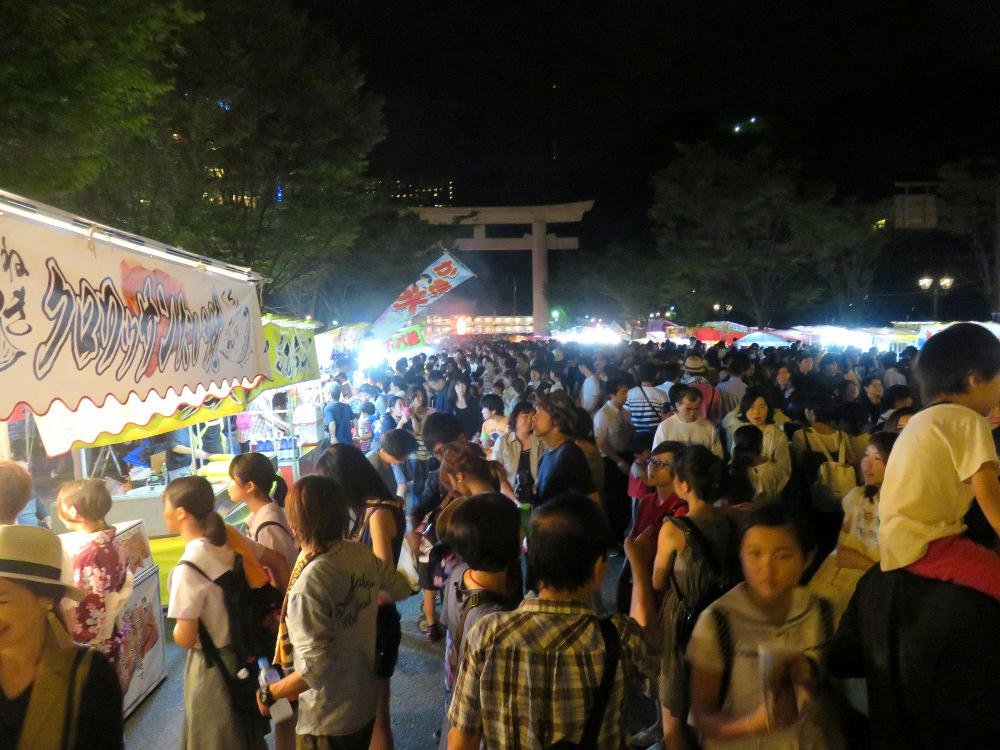 I got home, did some work, and had dinner. I didn't get back outside until 9 PM. By that time, things had gotten crowded.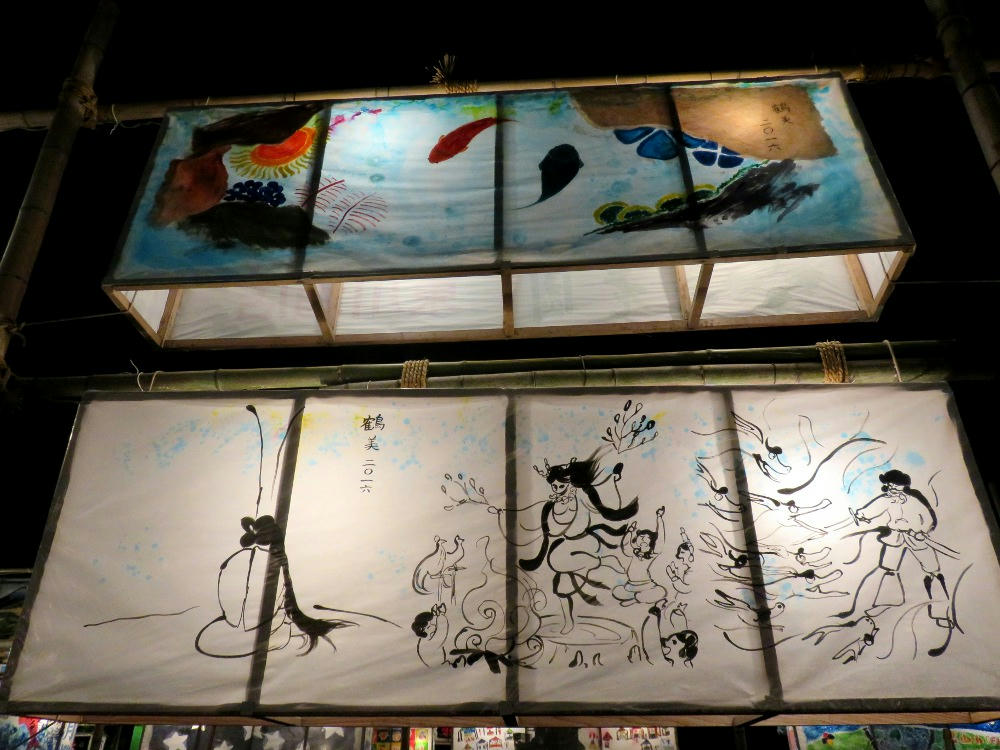 One more lantern that I liked.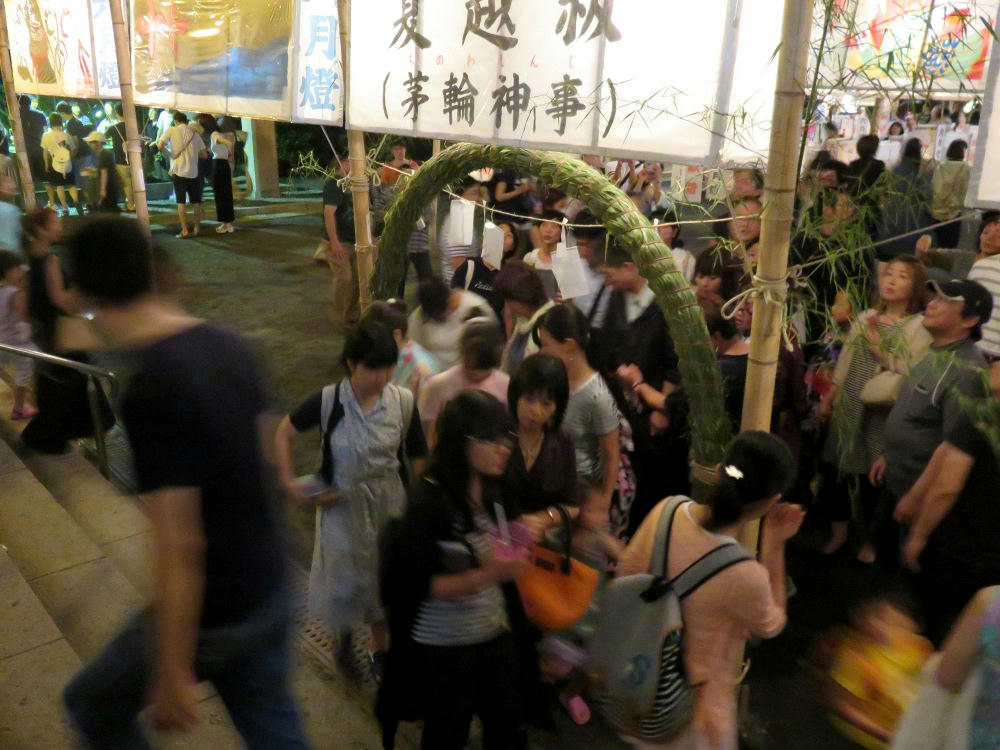 The nature of the festival never changes. There are the food and games booths lining the street from Central Park to the shrine entrance. There's the lanterns, women in yukata, and people visiting the shrine to pray for good luck. And, there's the pine hoop, where couples do figure-8s around the hoop three times to wish for good relationships into the future.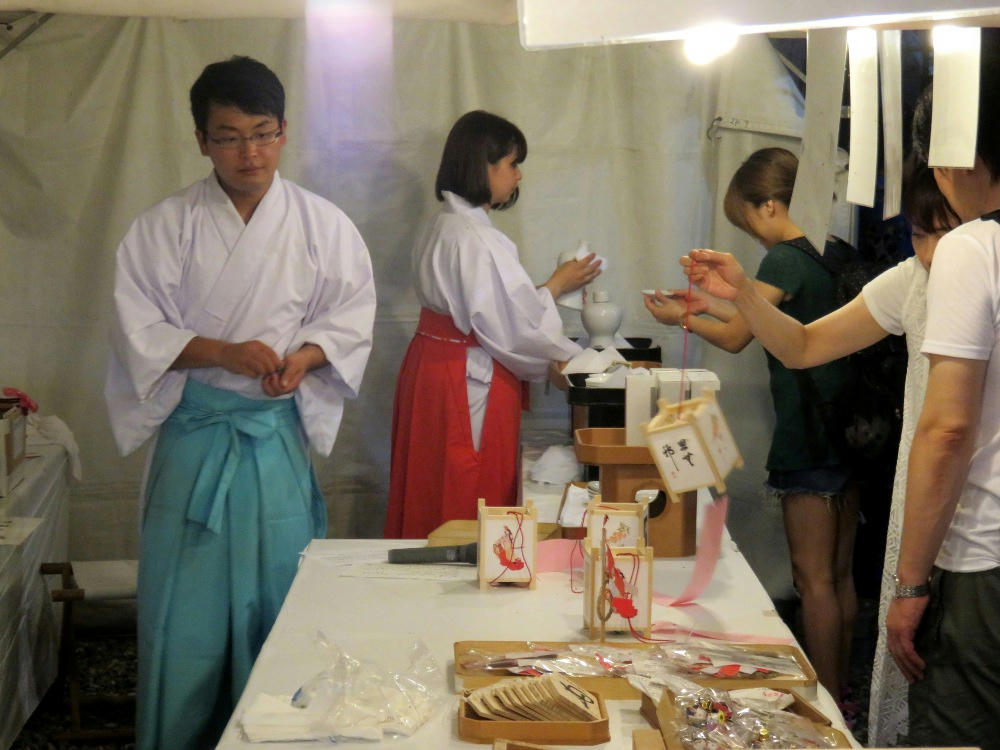 Plus the shine employees selling protective amulets.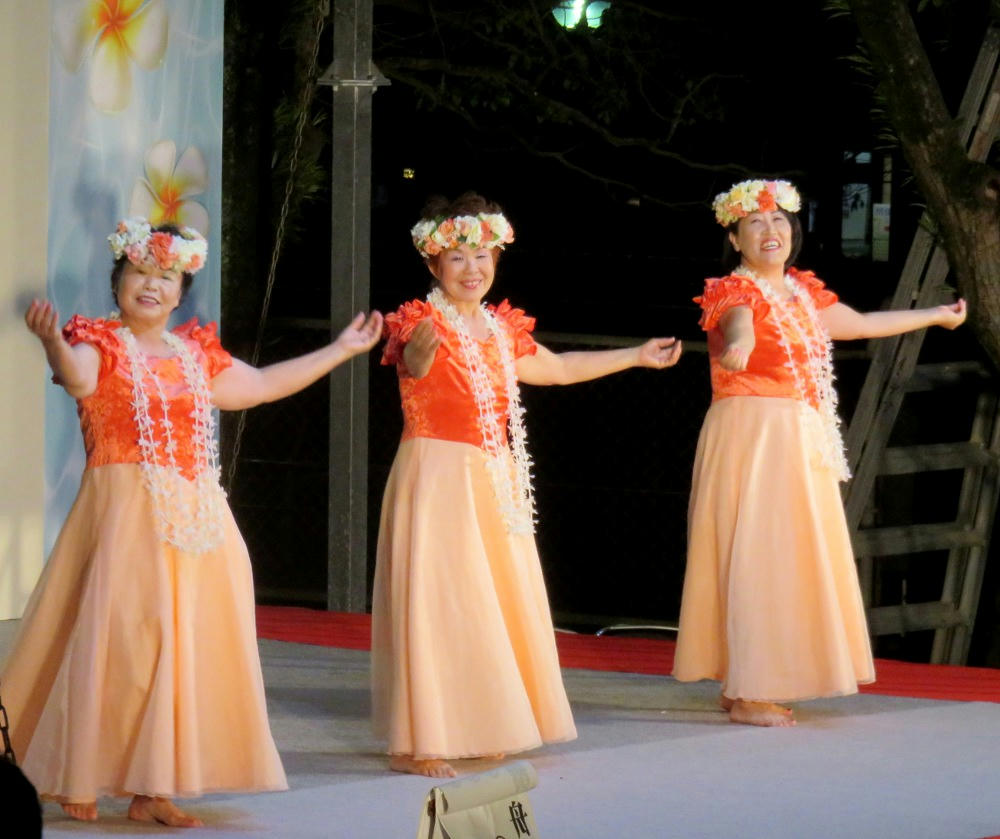 And, there's the live stage off to the side. My understanding is that there's some kind of dance contest both nights, with certain groups getting a prize envelope, or something, at the end of their performance. Friday night, there were a few hula teams, where the members were all over 50 years old.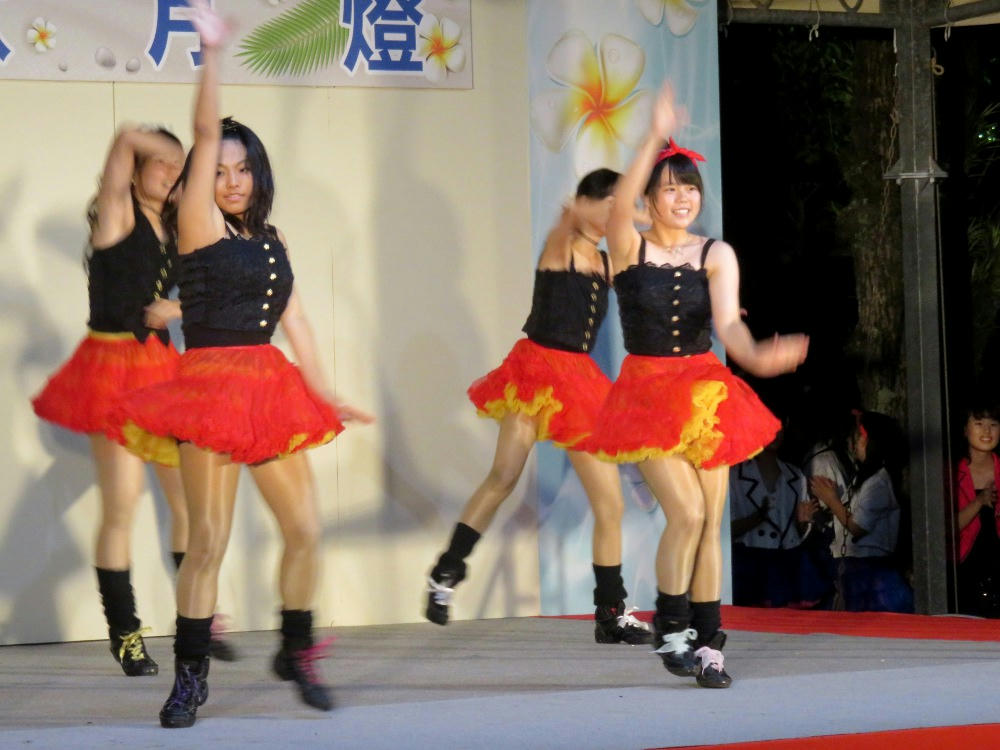 This was followed by 3 pop idol dance group wannabe teams. When I arrived, the seating area was packed and I couldn't get a good spot for taking video. That, and the songs were all copyrighted. I worked my way to the other side of the stage and recorded one group dancing to Nickleback's "Burn it to the Ground." I tried uploading the video to youtube Saturday night, but youtube kept crashing. I tried again on Sunday, and had the same error message ("check network connection"). I tried switching from Firefox to Google Chrome, and that fixed the uploading error, so I assume Norton anti-virus is interfering with Firefox for youtube uploads. Sigh. Anyway, the video is now on youtube, where it's being flagged for having copyrighted material (the Nickleback song) sigh.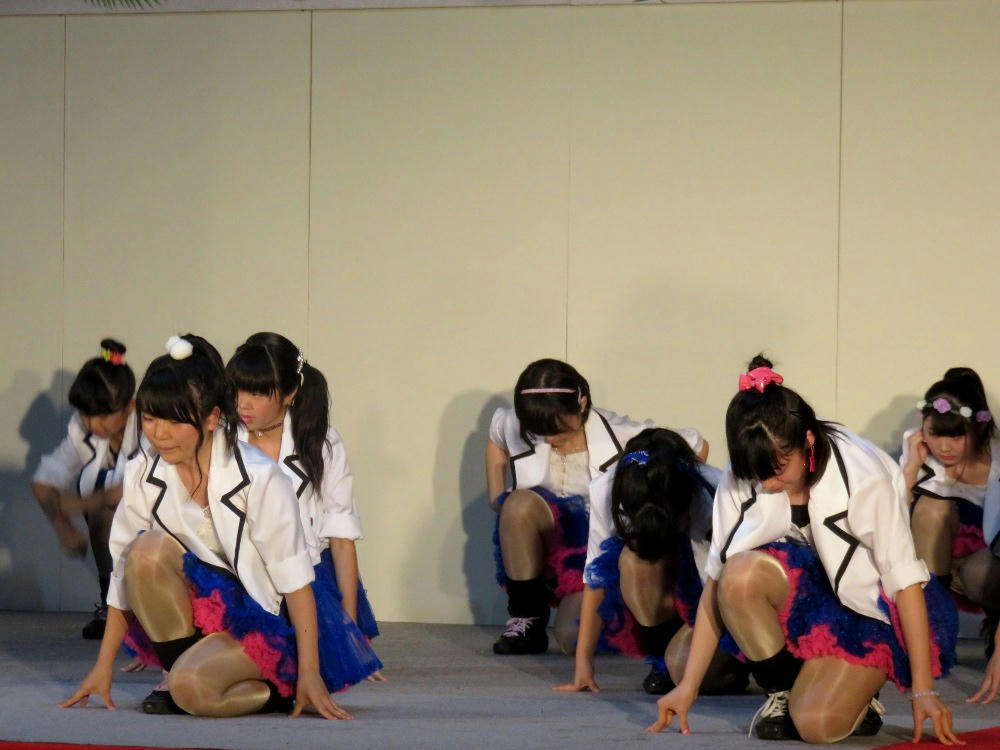 The dancing ended at 9:20, so I wandered around for a while before going home. The problem for me is that the festival is largely for couples out to pray at the shrine, then eat. There's not a whole lot else to do otherwise, except for watching a few minutes of pop idol dancing.
Saturday, we had rain. A few hard cloud bursts followed by light drizzle. Because of that, I didn't mind having to work most of the day. I had a 1-hour break between 3 and 4 PM, but nothing was going on then. I did run into one of my former English students, though, who was working one of the food tables, and I kind of promised her I'd come back after my last class ended at 9 PM, before the festival wrapped up at 10 PM. However, one of my other students canceled, and I got out of the school a bit earlier, at 8:20 PM. Instead of going to the festival, though, I headed over to Tenmonkan to hit a bar. I'd made a
papercraft electric guitar
the week before, and I'd written about it on my Gakken blog. I'd brought the guitar to the school show off to the students, and after the classes were over, I wanted to see if I could find a new home for it. So, I went to Wicky's House, which is a live music stage and bar at the south end of Tenmonkan. I'd met Wicky during the Kagoshima Music Fest in June, so he does know who I am, and he's friends with Bon, of Bon Deluxe. Wicky's House had a band playing Saturday night, meaning that there was a 1,500 yen ($15 USD) cover charge, which included one drink free. I was hoping to trade the guitar for another free drink, but that didn't happen. I got to listen to a fairly decent Japanese folk-pop group (don't know the name), and Wicky did agree to keep the papercraft guitar in his bar. So, that worked out ok.
The set ended at 9:30 PM, by which time the dancing at Terukuni Shrine had finished, and a lot of the food booths were being torn down already. The former student wasn't at the one table I'd seen her at, but she'd mentioned that she had to work two different tables. I spent 10 minutes wandering around before tracking her down to a yakisoba table in Central Park. I bought the last remaining package of yakisoba and fried egg for 500 yen, and had that for a late snack. Then I went home again for dinner.
I would have liked to see some of the dancing on Saturday, but the combination of work, and going to Wicky's House made that impossible. On the other hand, I watched the live show at Wicky's, in a cool, air-conditioned room, and that was ok, too. I don't know of any events on Sunday, and the next big event is going to be Ogionsa on the 23rd and 24th...
(If youtube prevents you from seeing part of the video, let me know.)
Direct youtube link