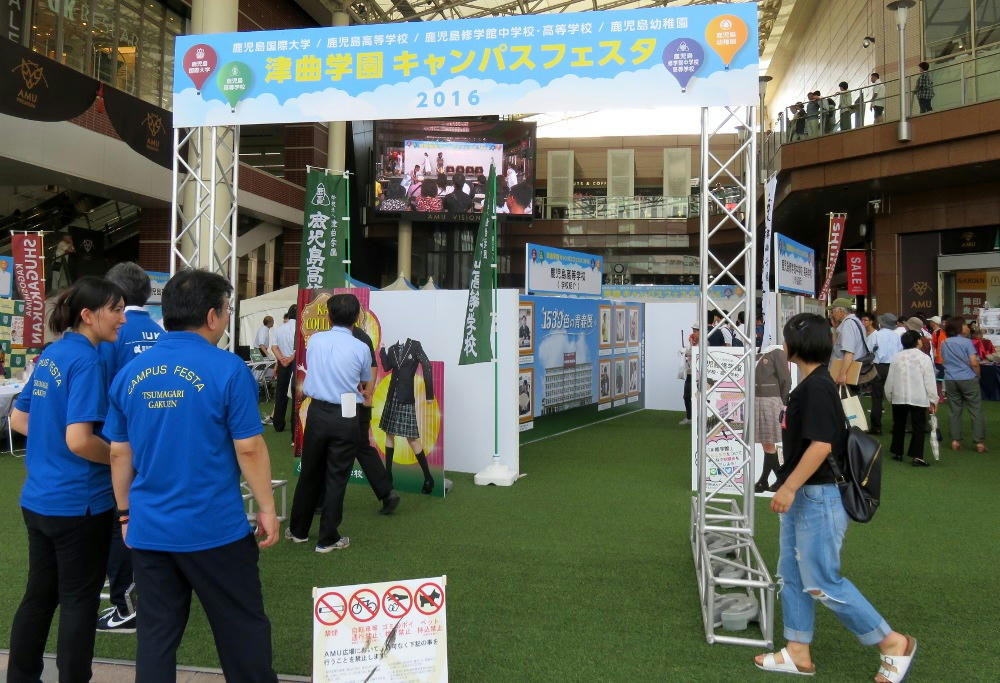 The last couple weekends have been slow, as far as I'm concerned. There was a professional music event on June 26th, sponsored by Tower Records in front of Amu Plaza, but it was some boy band that I didn't like, and strictly no-cameras, so I didn't stick around for it. There was a similar Tower Records event at Amu Plaza on June 2nd, this time for a girls' group, and supported by the Southern Cross idol dance group, but I had to work Saturday and didn't bother trying to get to Amu Plaza during my break. I had some stuff I needed to do around the apartment on Sunday, but I knew there was a different event that day, and I was thinking that maybe I'd swing by there on my way to Tenmonkan when I got out to do food shopping. I could hear the music a couple blocks away, so I expected that something was going on.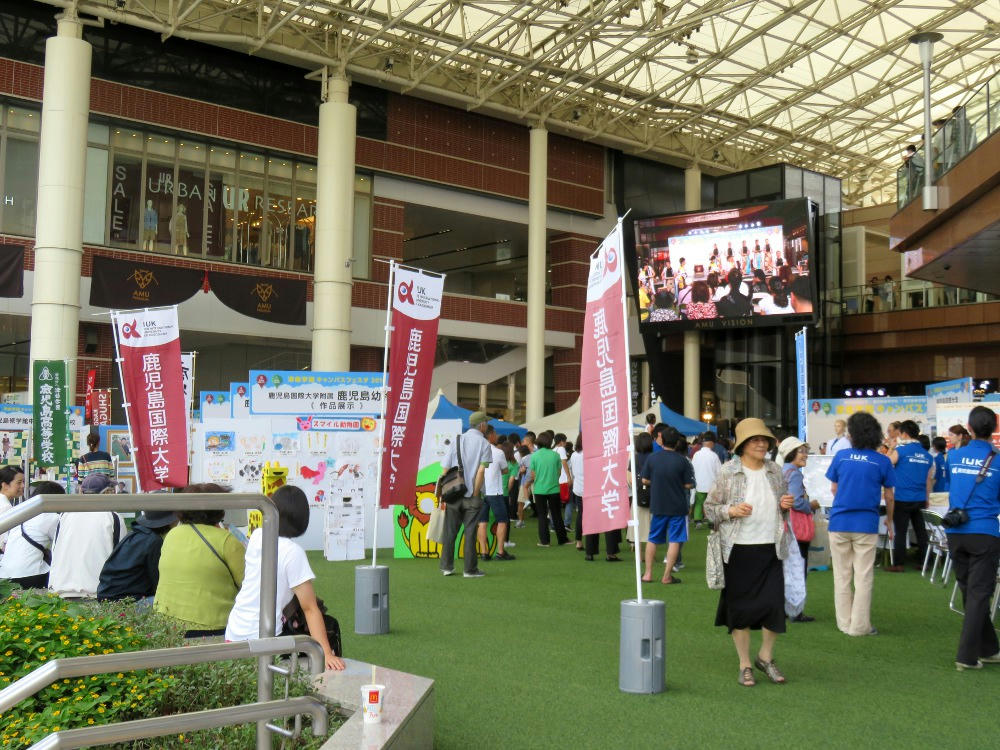 It was a recruiting event for some of the local schools, billed as the Tsumagari Gakuen (Tsumagari School) Campus Festival. The schedule board showed yosakoi groups, both from the Kagoshima International University, and some of the other high schools, performing all day, plus sales pitches from the school recruiters. The booths were run by different activities clubs, and they seemed to be moderately busy.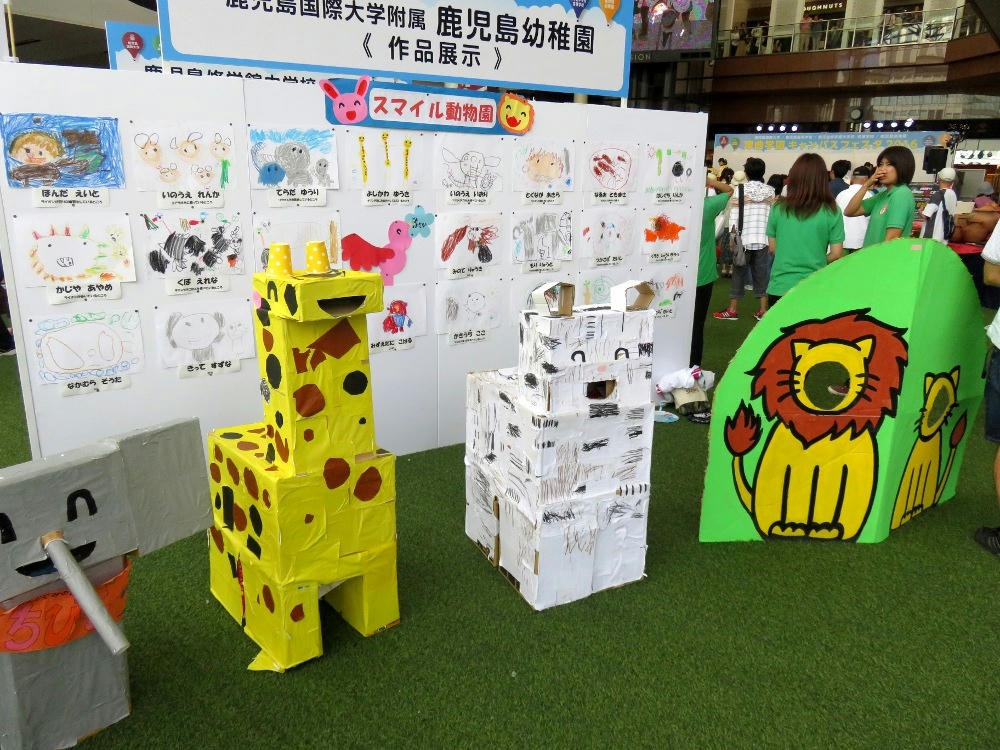 (Smile Zoo, with hand-made smiley animals.)
I arrived at 4:30, when things were wrapping up. Three of the yosakoi groups teamed up to put on the last performance of the day. I recorded two of the three songs, but the camera started to overheat, and the low-battery indicator kept flashing on, so I didn't want to risk damaging the camera by recording the middle song. It was a pretty fun show.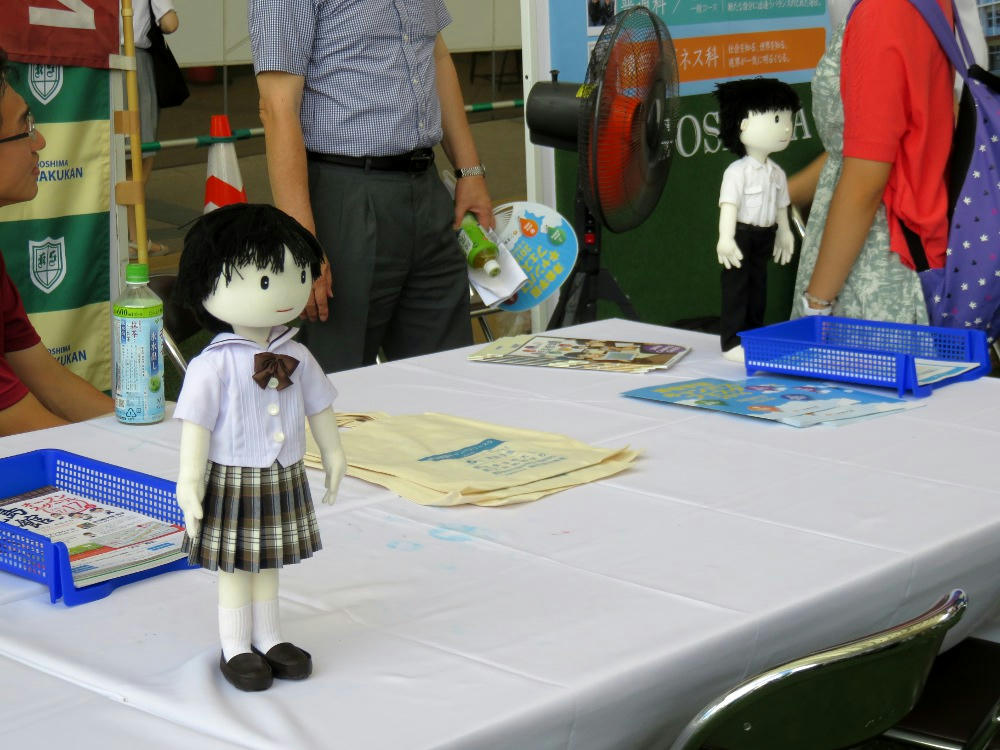 (One of the recruiting tables.)
(The weather has turned hot now, which happened very suddenly. We've been getting rain almost every day, although there was a break in the clouds for a couple hours in the middle of the afternoon. Rainy season is officially over, and I guess thunderstorm season is starting now...)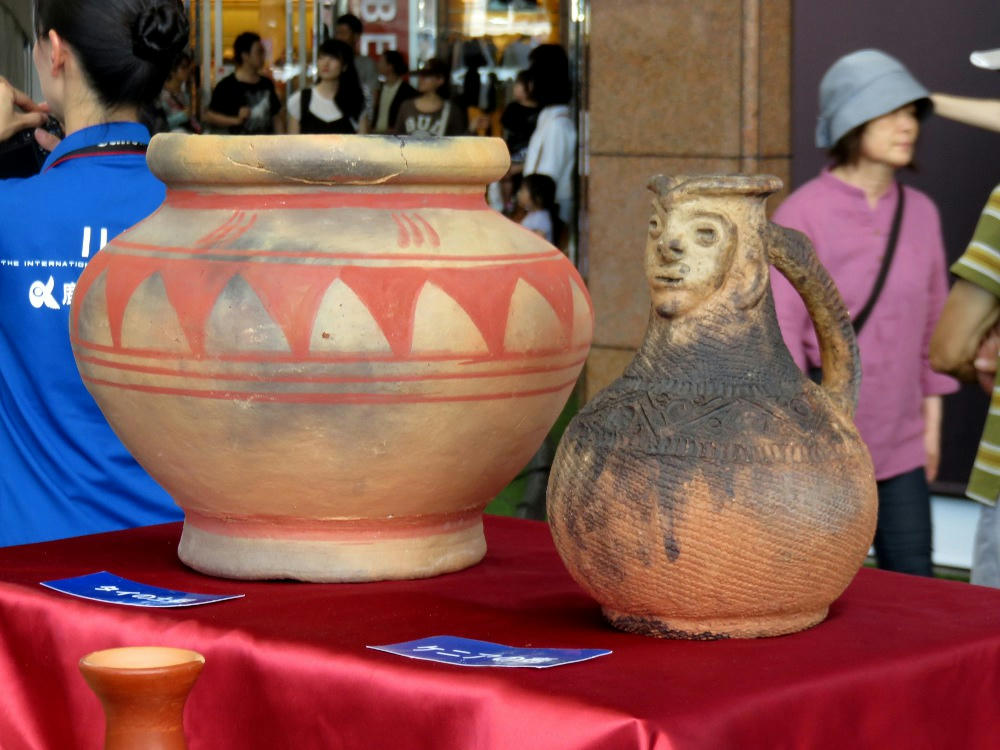 (Ceramics display)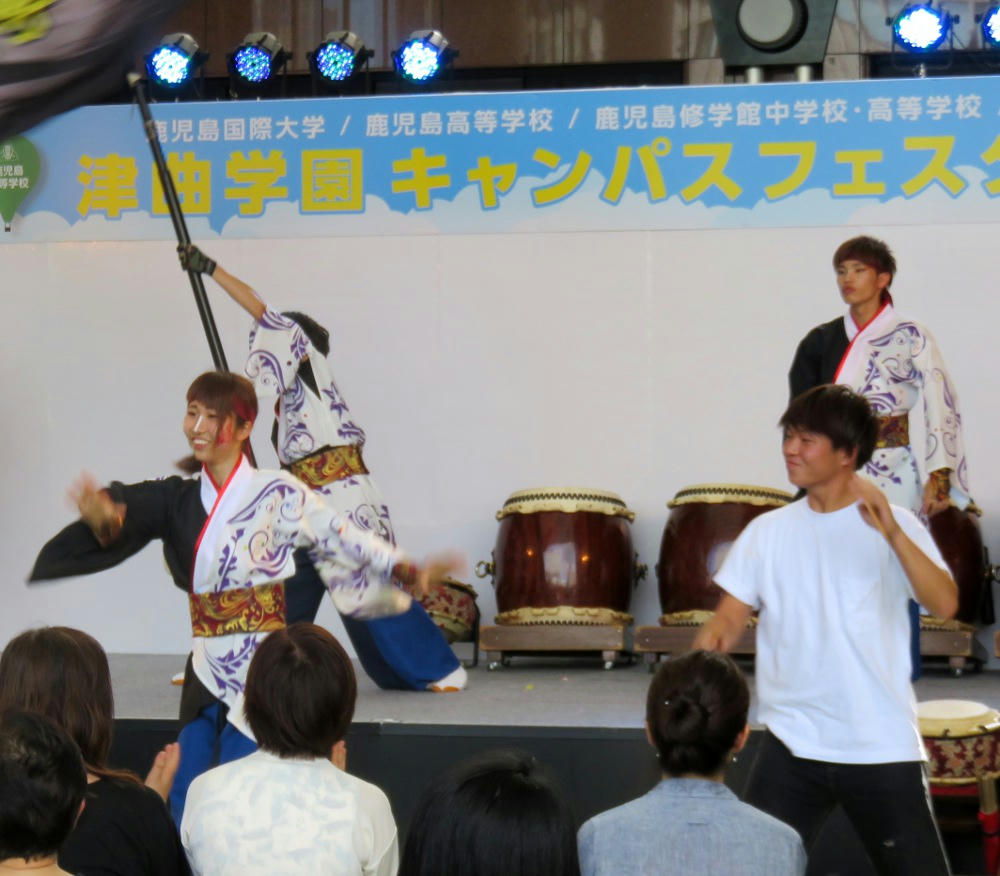 (Combined yosakoi groups)
Direct youtube link