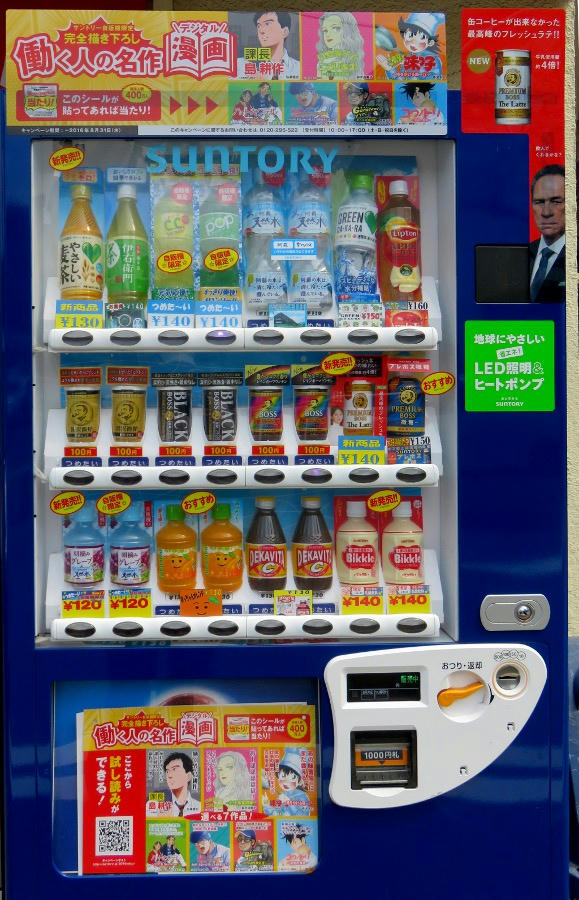 Ad campaigns on the vending machines come and go every few weeks. The current one is a free manga give away. According to the sign, if you get a seal on one of the products from this machine, you get free manga. There's nothing here I have any interest in, but I was curious as to what the seal would look like. There are 4,000,000 seals available, total, but the odds of getting a winning can don't seem to be that great. The only reason for buying anything from these machines is that you usually do, and you are not changing your patterns in anyway. In this case, if you do win, bonus. Otherwise, don't bother wasting your money.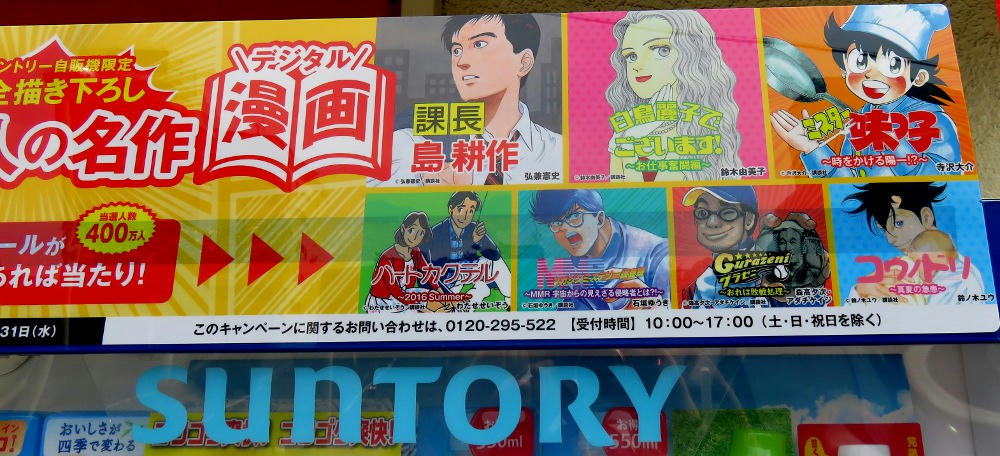 On a side note, I decided to get the cafe au lait premium coffee advertised in the above photo. Stuff tastes like sweetened creamer. No matter how much I concentrated on it, I couldn't taste any coffee at all. 140 yen. Not recommended.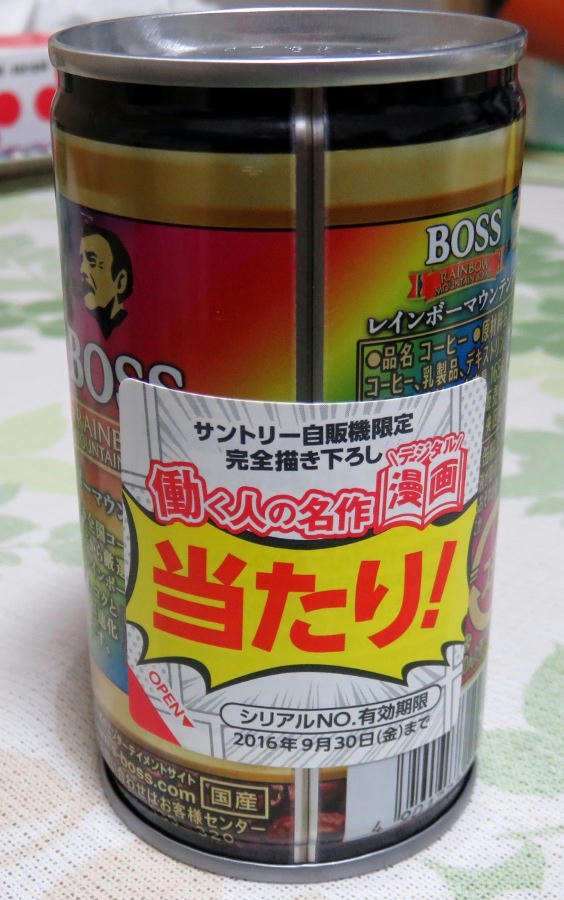 Ok, a couple weeks after I wrote the above section, I wanted to get some can coffee, and I walked over to a vending machine near my apartment where I'd gotten some of the coffee before, and it was no longer part of this campaign. I looked at a few other machines in the area, and they'd been changed over, too. I was starting to wonder if the campaign had been discontinued already, then I eventually did find one machine that still had the ad sheets on it. I bought a can of coffee, and there it was.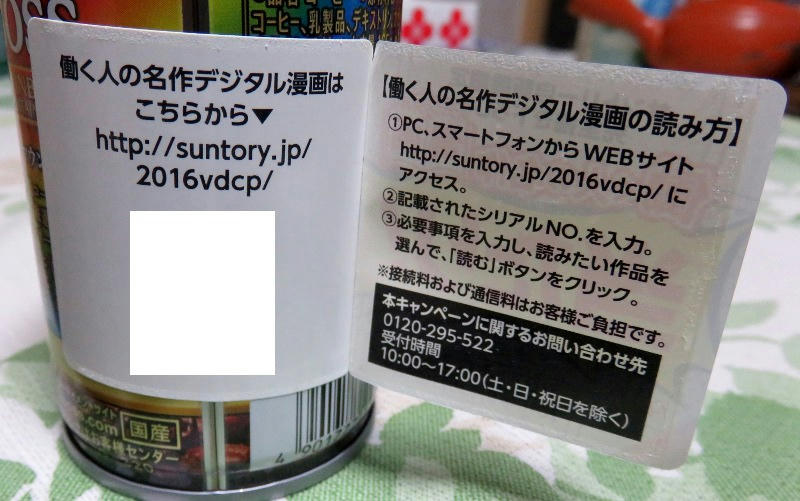 The
Suntory site
is a bit of a hassle to navigate, but I did find the right link for typing in the serial number. There are only the manga shown on the vending machines, and it's only one chapter each. I decided to sample MMR (
MMR Magajin Mystery Chousanhan
(Investigation Group)), which is a kind of UFO/paranormal mystery series that ran in the 1990's. There's very little on it in English on the net. The artwork is old-school, and the story is silly, with the characters yelling and acting surprised a lot, and in the middle of the story there's a huge product placement bit for Boss coffee. So, yeah, it's just an ad tie-in. The manga is presented in e-book format, and you can't save the pages to disk to read later when you're offline. The browser is clunky, too. While you can sample the other manga titles on the Suntory page, you only get the first 1-2 pages of each one, then a warning saying that you should go buy more coffee to get another serial number to activate the next manga chapter. As I mentioned before, your best bet is to buy the can coffee only if you like Boss, and if you get the serial number label by accident, fine. But, it's not worth it to get the coffee simply to try to win the "free" manga.