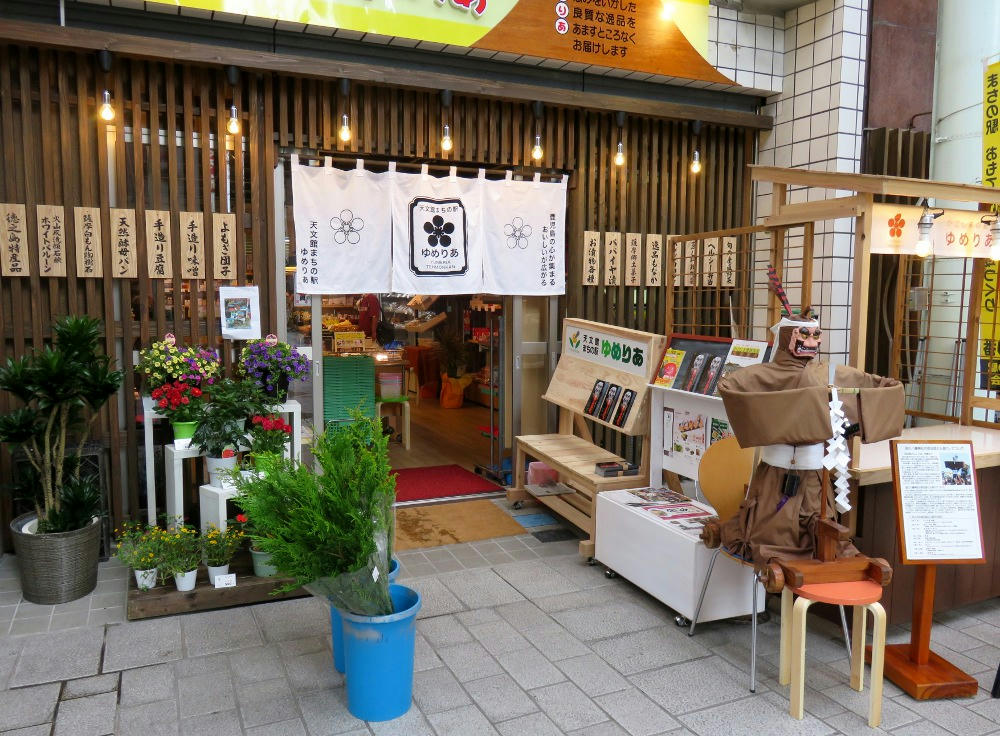 The name "yumeria" kind of has the meaning of "shop of dreams". Originally, it was a local produce store that tried to be all things to all people in terms of selling fresh vegetables, oden, and shochu. They opened in 2015 or so, then closed their doors somewhere around March of 2016. Finally, they re-opened in the same location after a major remodeling.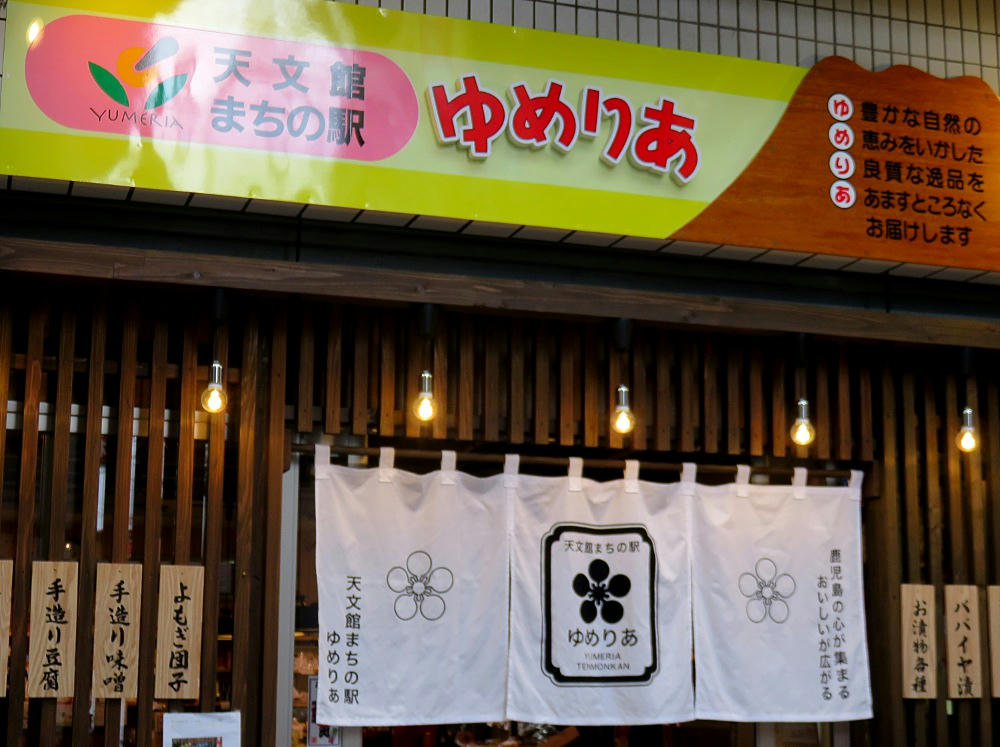 They're still effectively a grocery store, but they have a selection of books on the shelves in front of the store, too.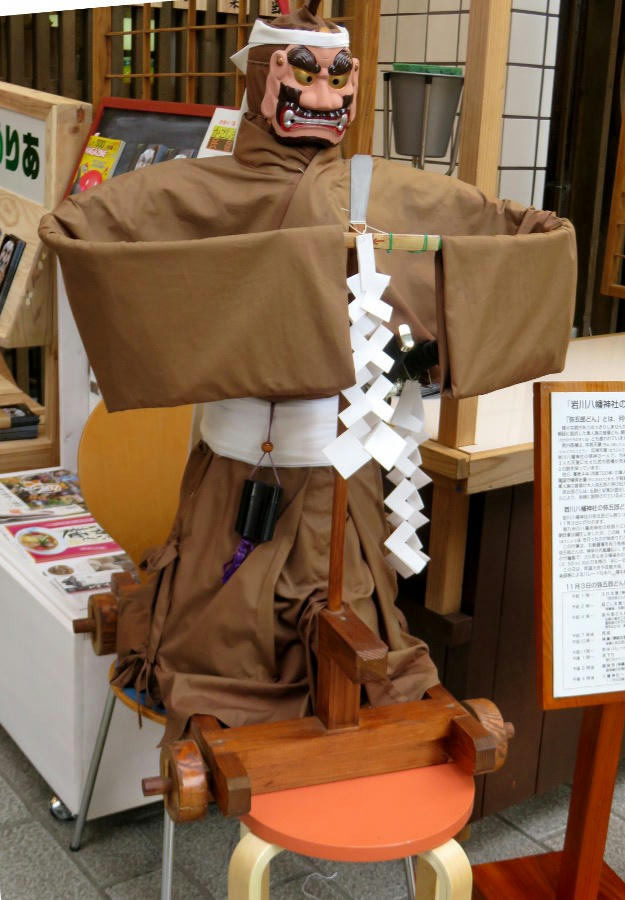 I haven't tried reading the sign next to this figure, but I'm assuming that he represents some region here in Kyushu. I'm told that he's of Chinese origin, though. I can't tell if this is a very large pull toy, or if he's using the wheeled platform like a big skate sled.