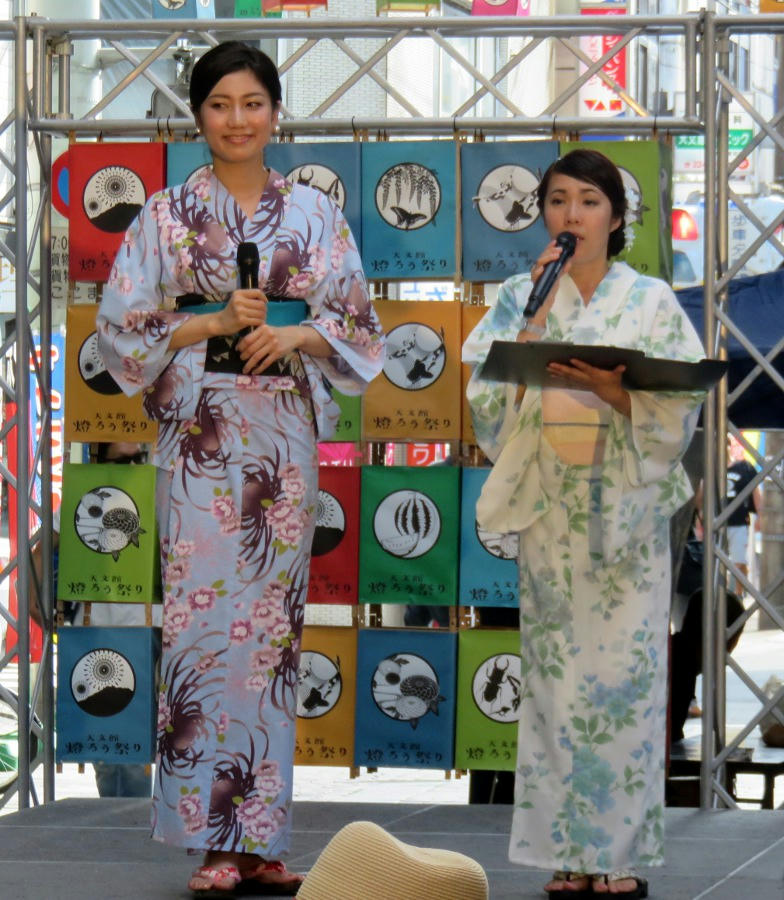 There wasn't much point to hanging around the Hawai'ian fest at Lotteria on Sunday, so I spent most of my time a few blocks away at the yukata matsuri. The events didn't start until 3 PM, and ran to 7 PM. Initially, K@ito and a couple other jugglers held court at a temporary stage in front of the 7-11, while a couple of other singers performed at the main stage. I didn't care for the singing, and I've seen K@ito's act before, so mostly I sat at one of the tables and read manga. At 4 PM, they had a promotional event with "Miss Universe 2017." For the most part, it was just an interview, and the woman on stage was nice, but not overly interesting. There's no description of this event in the program booklet, so I assume she's one of the entrants from Japan to the next Miss Universe contest, but I'm not sure about that.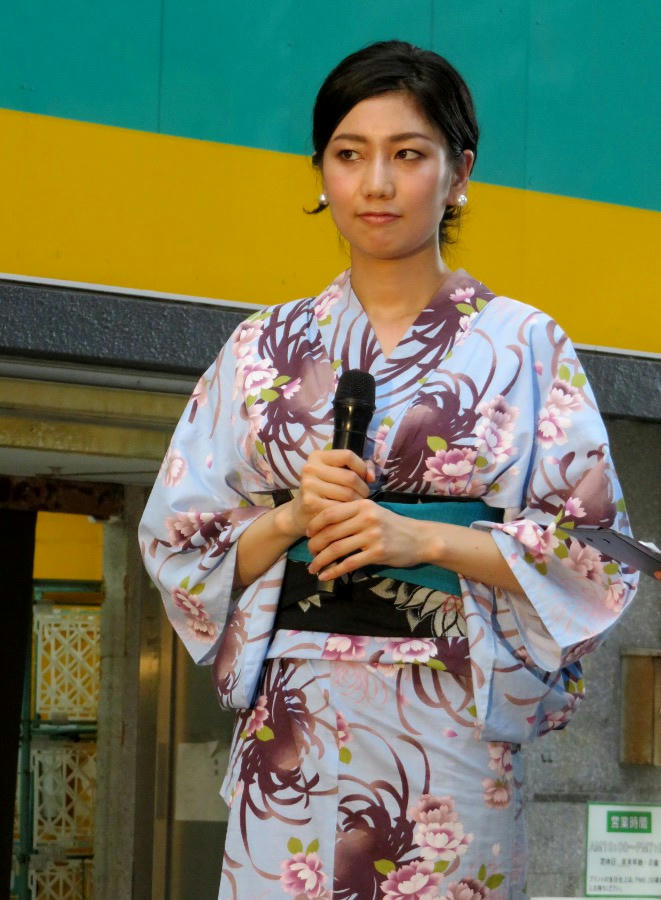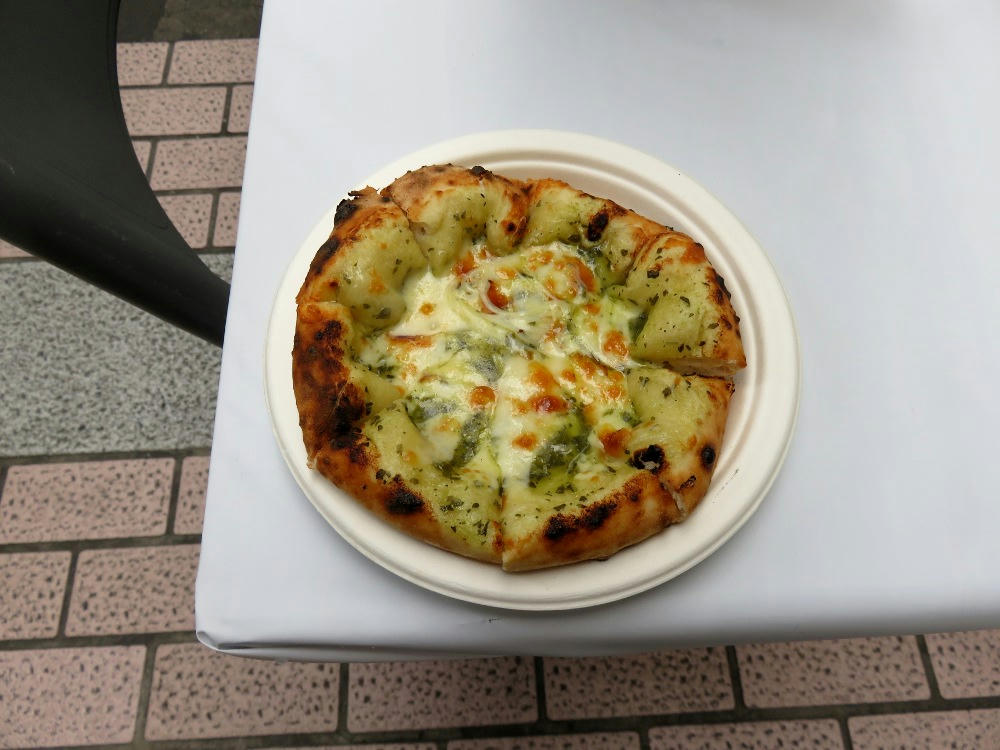 I wanted to get something to eat, so I swung by the "youkan pizza" table (youkan = magma). The owner hand-baked the pizza right in front of me, kneading the dough, adding the basil sauce and cheese, then putting it in a stone lined propane-heated oven. The pizza was good, but a bit small (4") for the 500 yen ($5 USD). While I was waiting for that to cook, I missed the
Kagoshima Rebnise PR event
, which consisted of the Emcee interviewing 3 of the class-B soccer team members. Didn't miss much, though.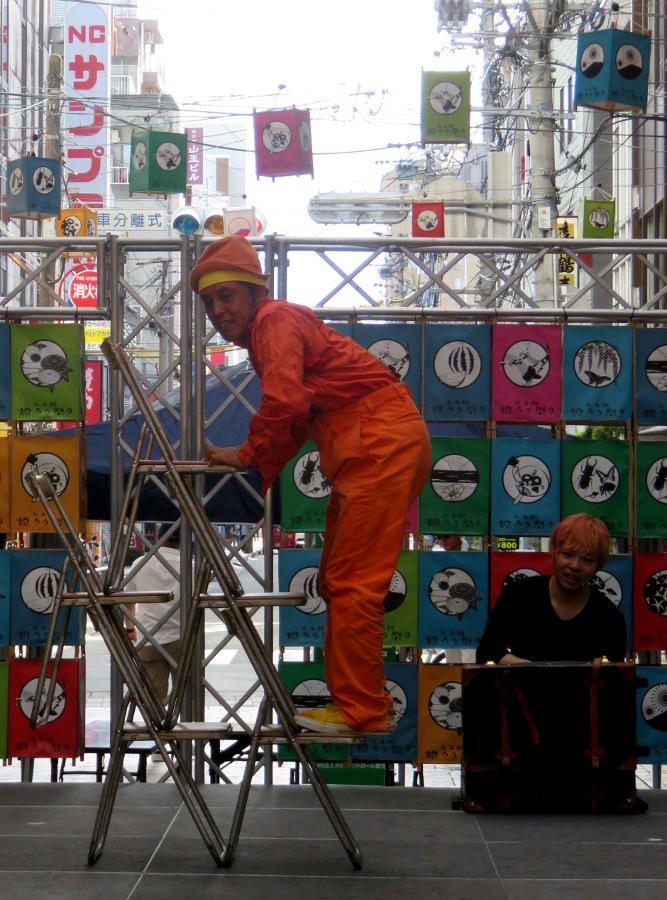 At 4:30, K@ito and two of the other jugglers performed on the main stage. They were ok, but not quite good enough to video. I have uploaded videos of K@ito to youtube before, but they got flagged for using copyrighted music in the background. The first guy did a chair balancing bit, and the second one juggled basketballs for a couple minutes. K@ito himself did pretty much the same routine he's done before. He's fun to watch, though.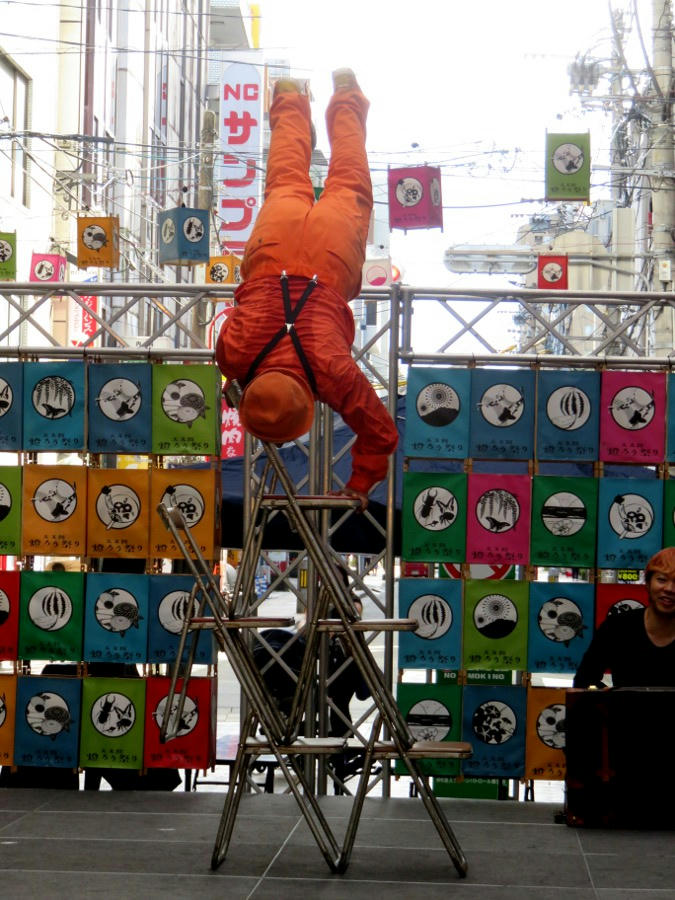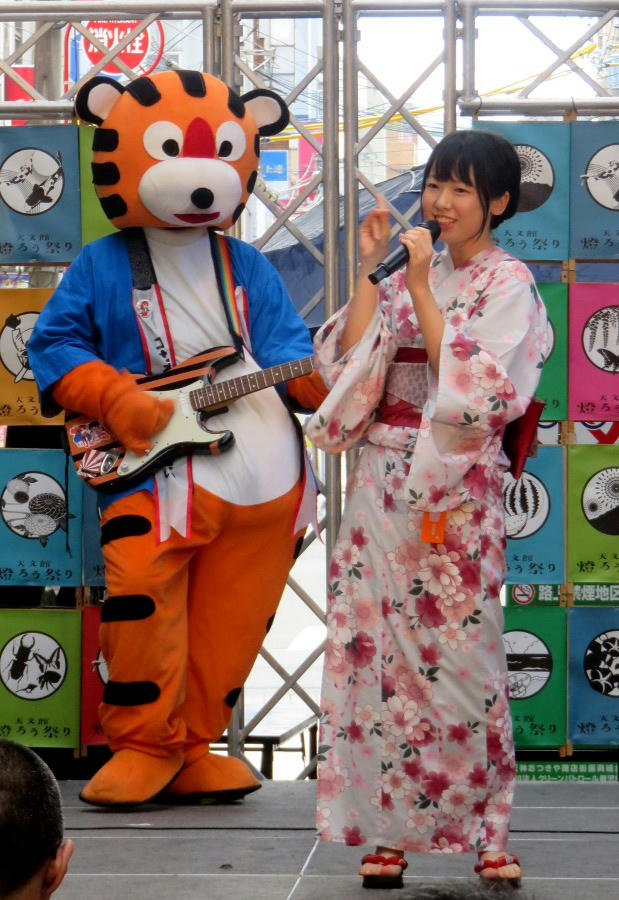 At 5 PM, one of the local pop idol girls teamed with the foamhead tiger that was part of the mascot PR event Saturday, to do a singing act they called "Morriki." The tiger faked playing the guitar, while the idol sang kind of badly. Again, copyrighted music, so no point in recording it.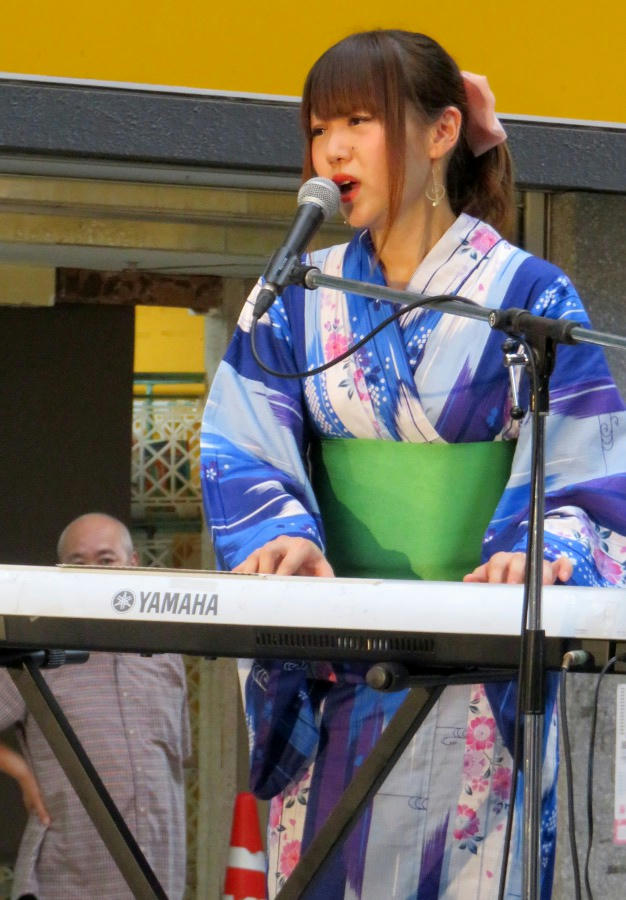 Sui performed at 5 PM. She's a solo act, singing and playing keyboard. I'm pretty sure I saw her busking in the hallways in Tenmonkan at 9 PM Friday night. She's good, but in a J-pop fashion. Plus, she did covers of copyrighted music...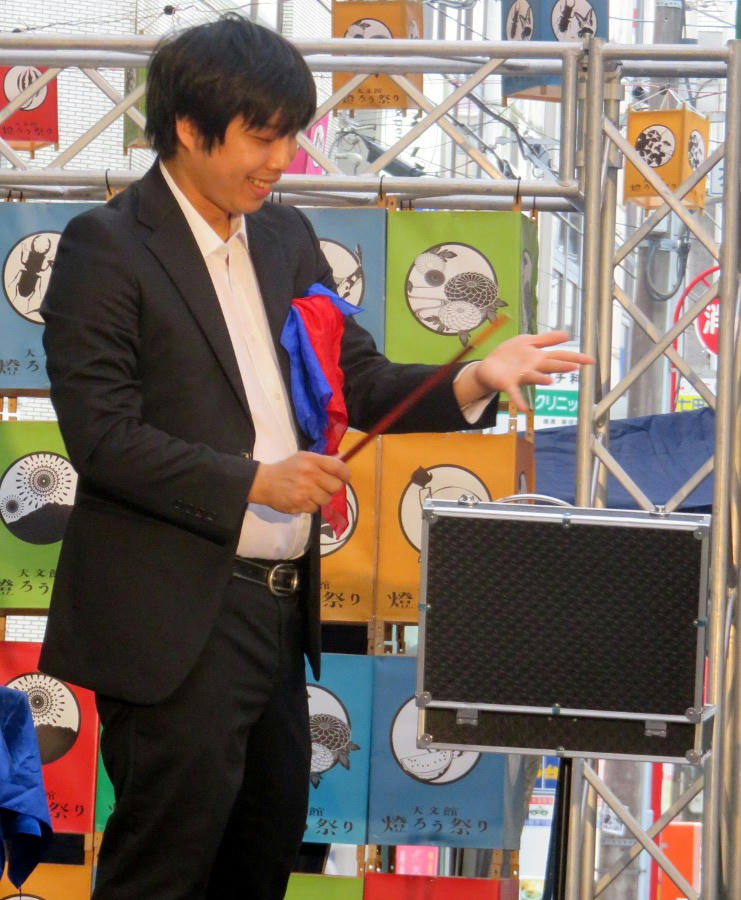 Tomiyuki Onoda
did a magic show at 6 PM. He wasn't bad, but he never established a connection with the audience, and I wasn't really impressed with the way he handled the dove in his act. When he made it appear in a handful of scarves, it panicked and flew a ways down the promenade before landing on the walkway. He ran to grab it, and kind of struggled to hold it on the way back to the stage. Later, he made it disappear again, but he didn't seem to have a really good reason for using the dove, except that he could. He needs a stage director.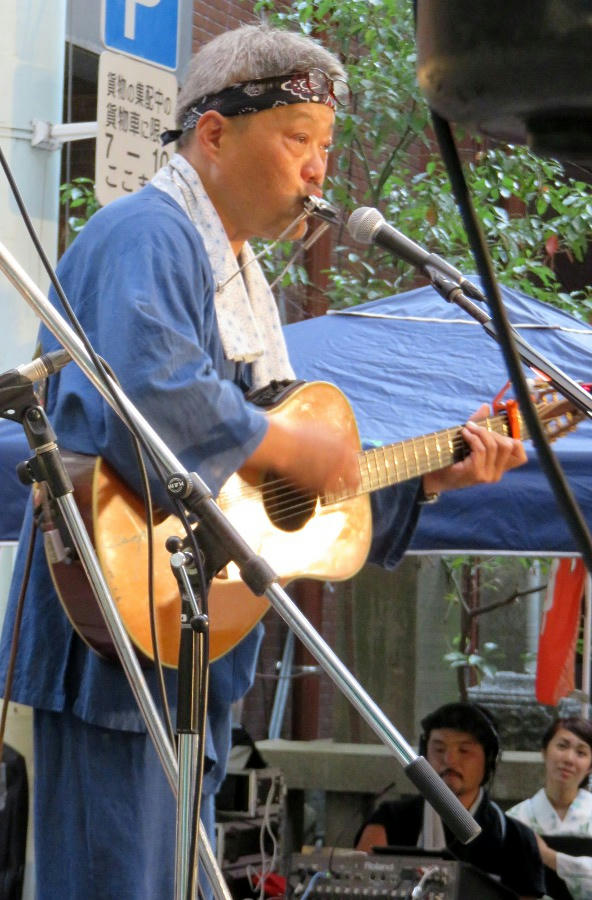 Finally, the last act came up at 6:30 PM - Wickey Toshi and Cana. This was the group that I'd been looking forward to watching, since Wickey is the guy I gave my papercraft guitar to. But, he didn't seem to recognize me, and he mainly did soft J-rock covers, so I listened to the first 2 songs, recorded the third, and then went home to get dinner before the matsuri finished. It was a nice day, anyway.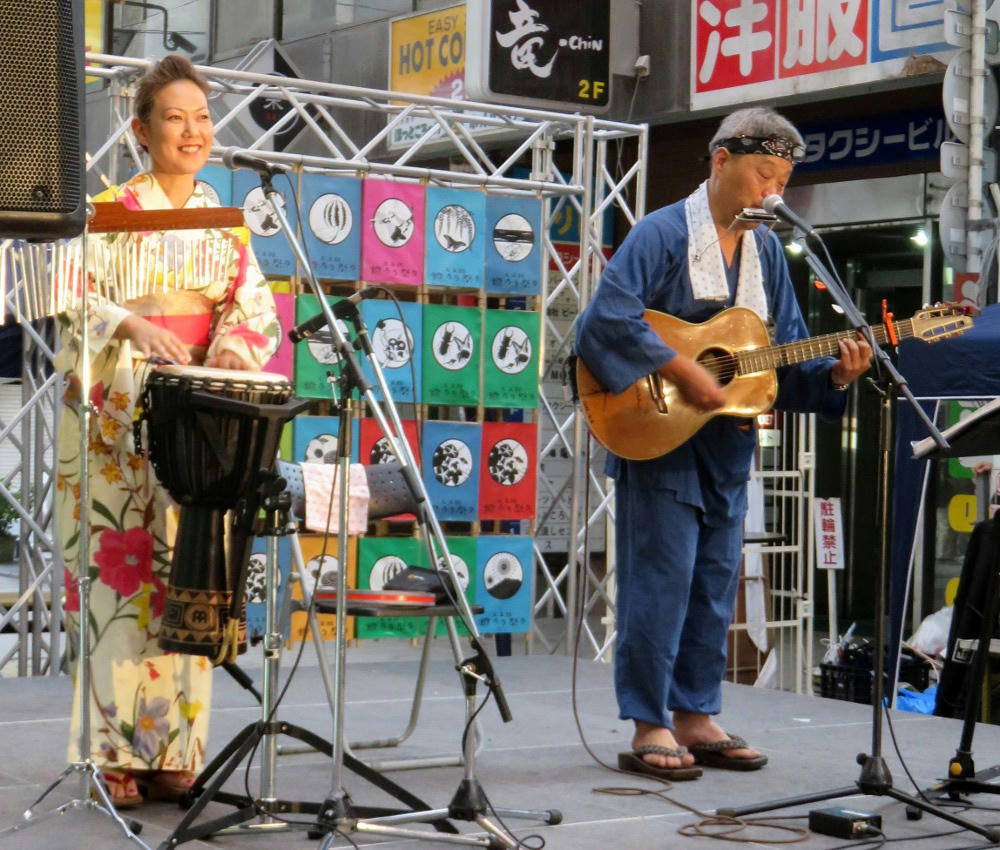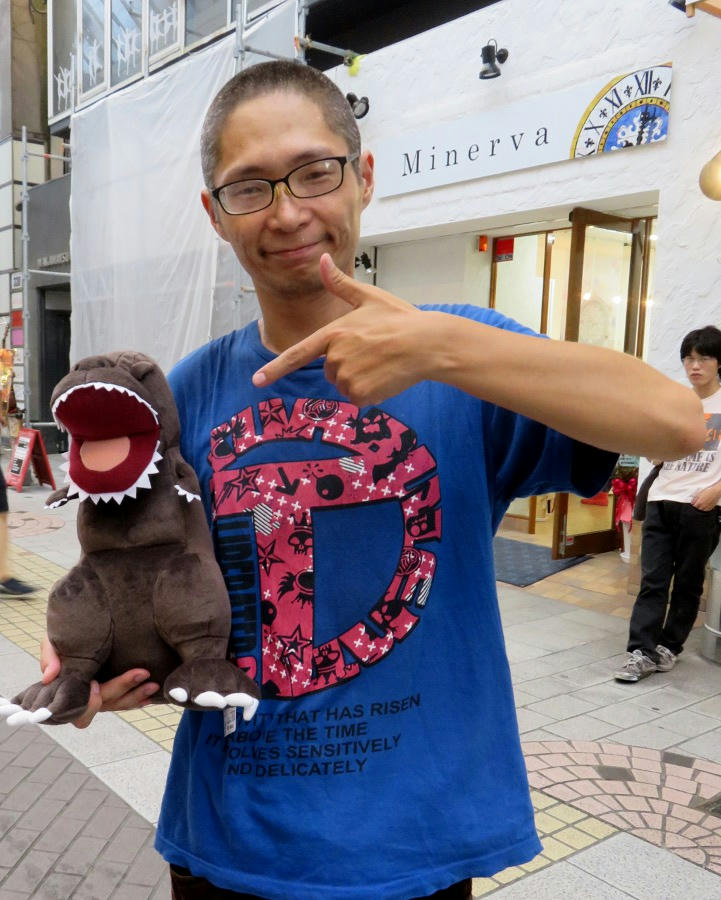 However... While I was standing around, I noticed a guy nearby talking to Morriki to get an autographed copy of her photo. He was holding the same Shin-Godzilla UFO Catcher plush doll that I'd gotten, and I kept doing a kind of double-take, trying to remember if I'd brought mine by mistake and then forgot it somewhere. Then I figured that I might as well get his photo, too.
Direct yotube link