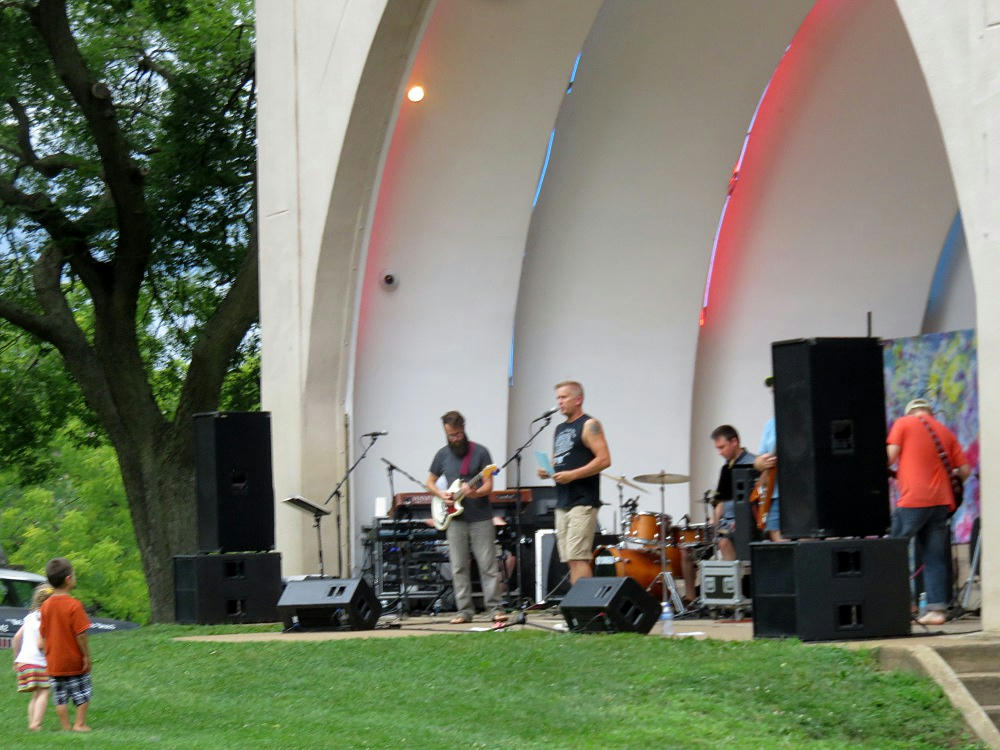 Some of my more observant readers may have noticed that my blog stopped updating for a few days during the second half of August. The reason was that I'd gone to Wisconsin to visit people for a couple weeks. (Short comment is that I had fun and ate too much food.) One of the things I did during the trip was to attend the
Tuesday Night Blues
in Owen Park. It's free, and runs during the summer. The band this time was The Blues of the Grateful Dead. They did a pretty faithful rendition of Dead covers. Unfortunately, we got rain at about 7:30 PM, cutting the show short.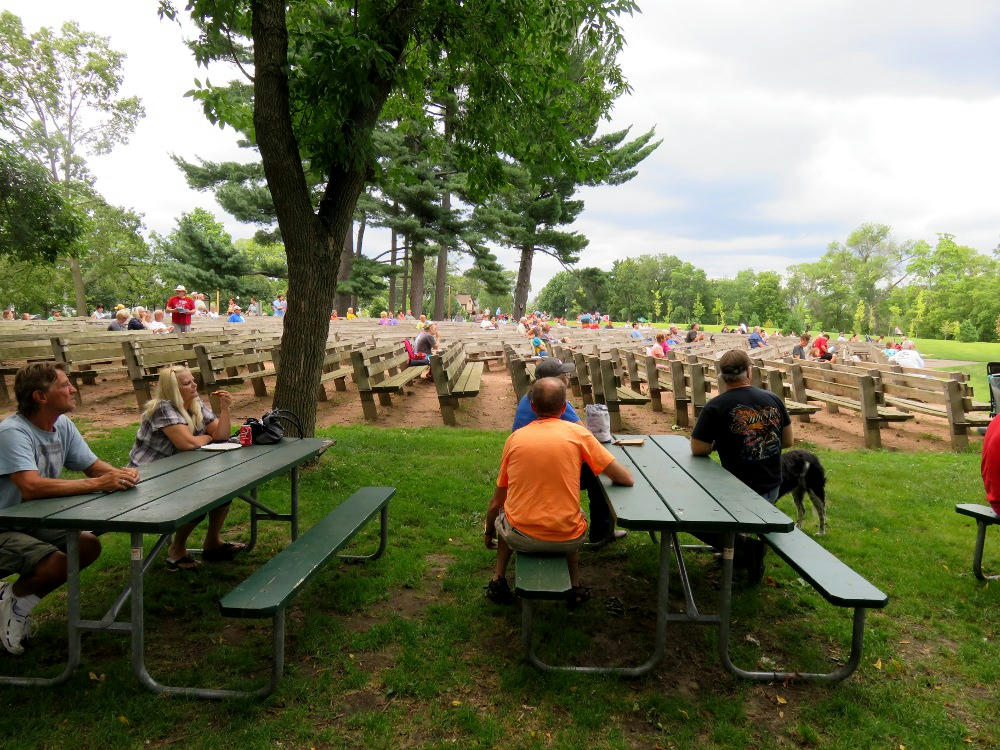 The show started at about 6:30 PM, and the crowds hadn't yet formed at that point.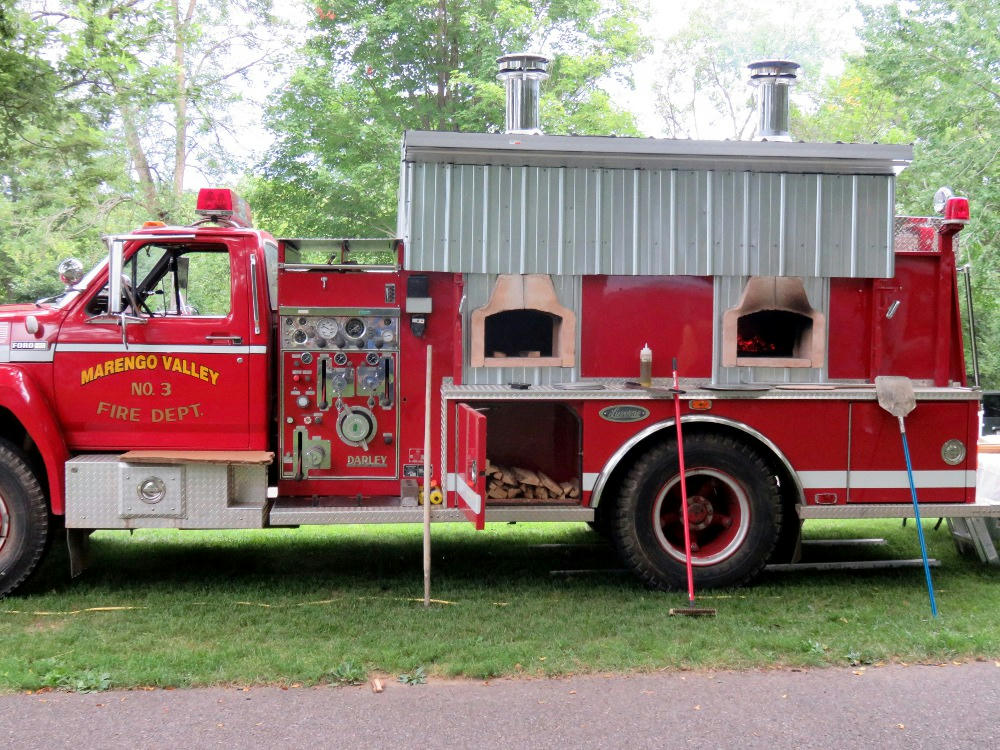 There were several food trucks, serving everything from brats to popcorn, ice cream to loaded mashed potatoes. The fire truck pizza was made in ovens in a real, converted fire truck.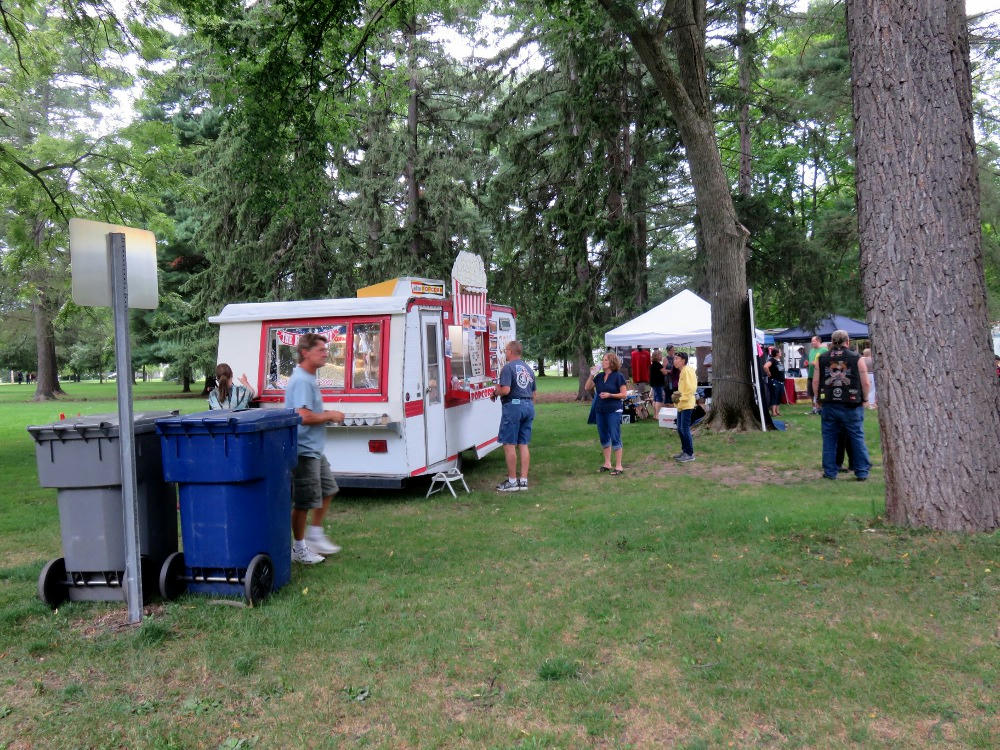 (Brats and popcorn truck.)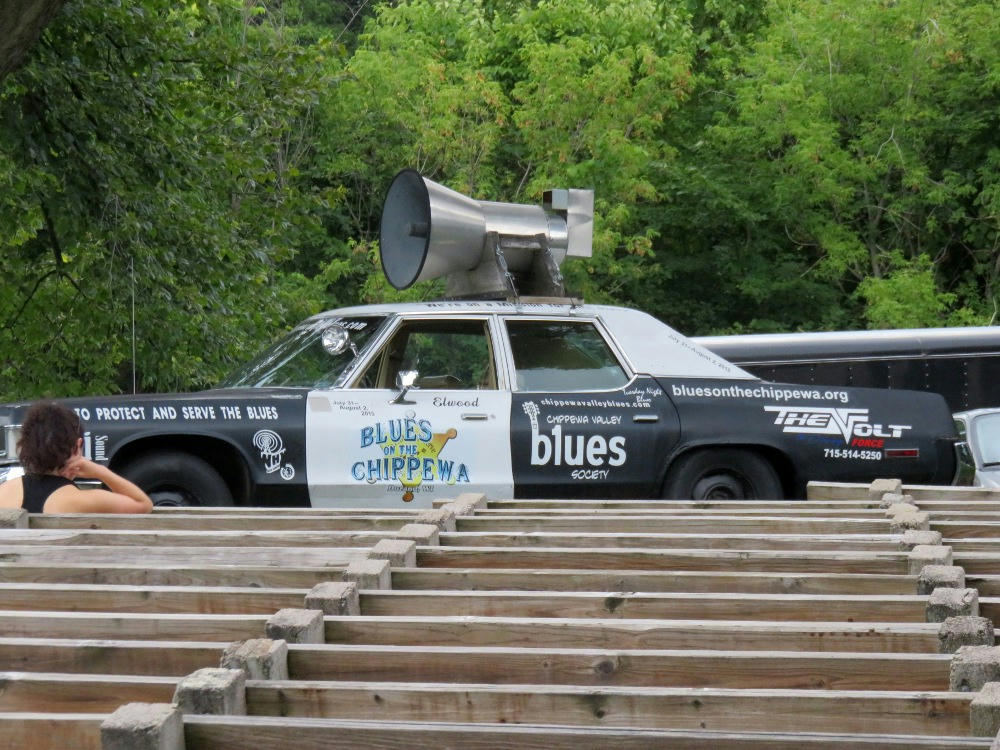 (Cameo appearance by the Blue Brothers bluesmobile.)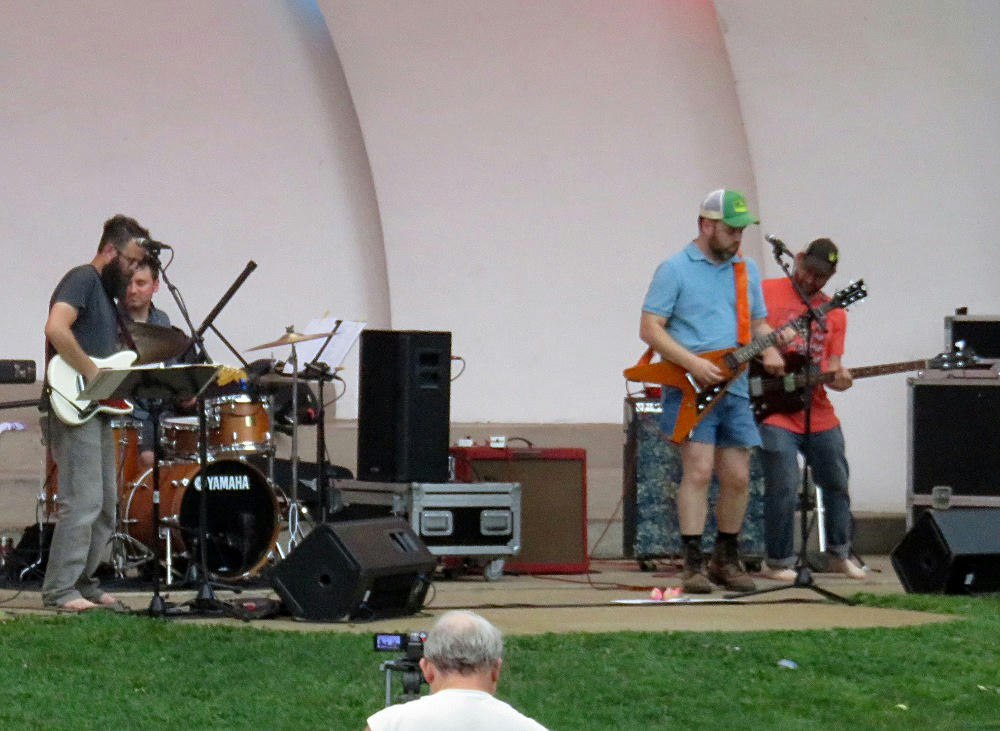 I didn't try recording the songs, because youtube would just flag them as copyrighted.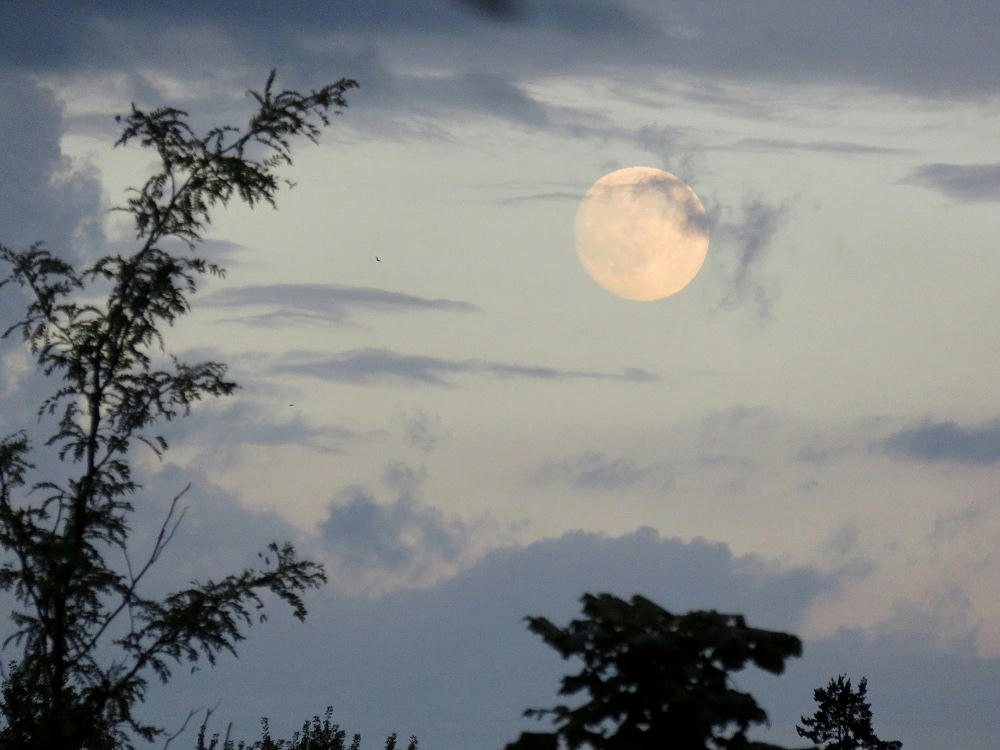 During the rain, the moon came out.
The following week, the Minneapolis-based band
Armadillo Jump
played. They were good, but not exactly "blues." I didn't bother taking photos of them.