The flag on
Mound Hill Park
, at Elk Mound, Wisconsin, is visible from I94 and highway 12. If you go to the center of Elk Mound and turn on county road H, you'll get to the little road heading up to the top of the hill. All that's there is the building, which was constructed in 1937 as an observation point, and was later dedicated to the deceased local rural letter carriers. It's developed something of a reputation as a haunted spot, but there's no reason to expect that ghosts have been gathering there spontaneously after the fact. The Elk Mound parks website doesn't mention hauntings at all.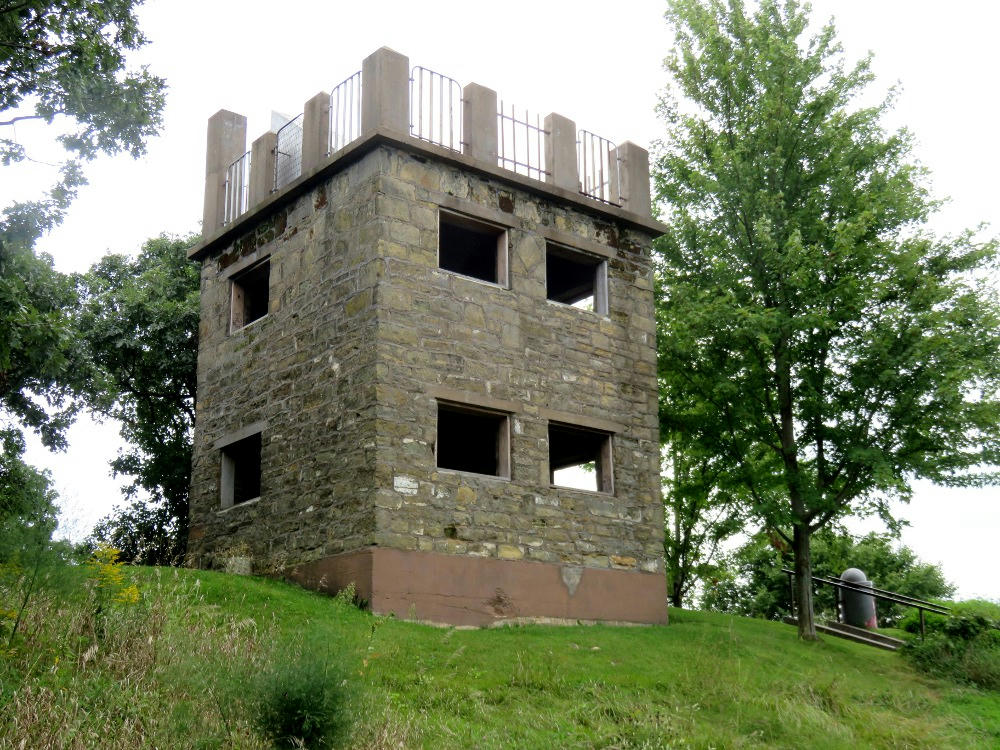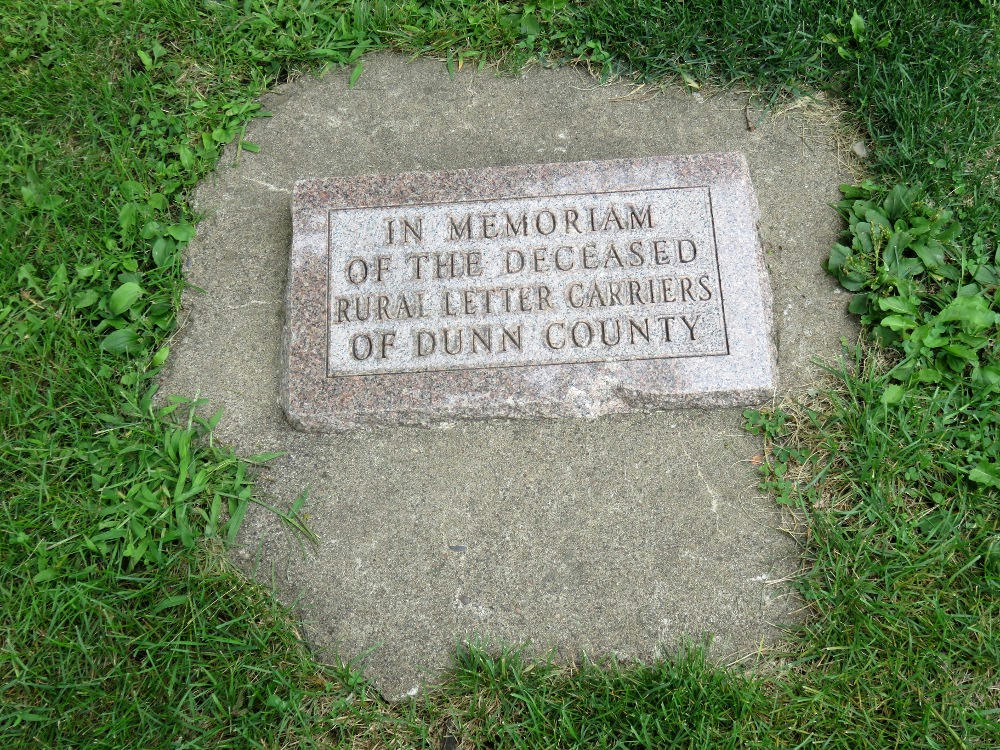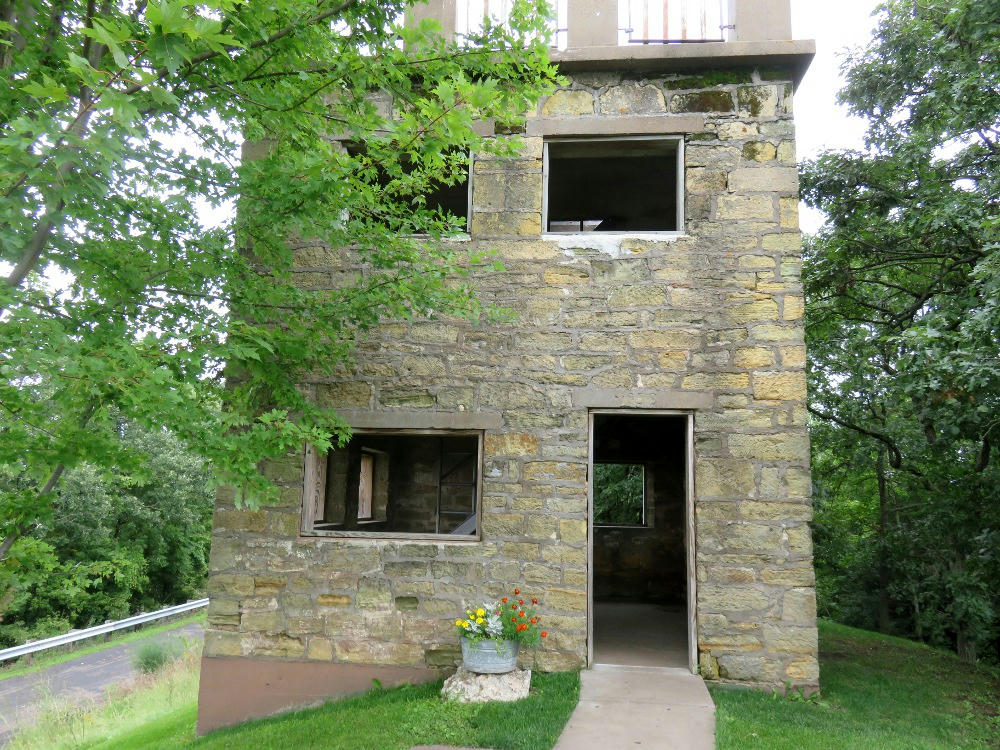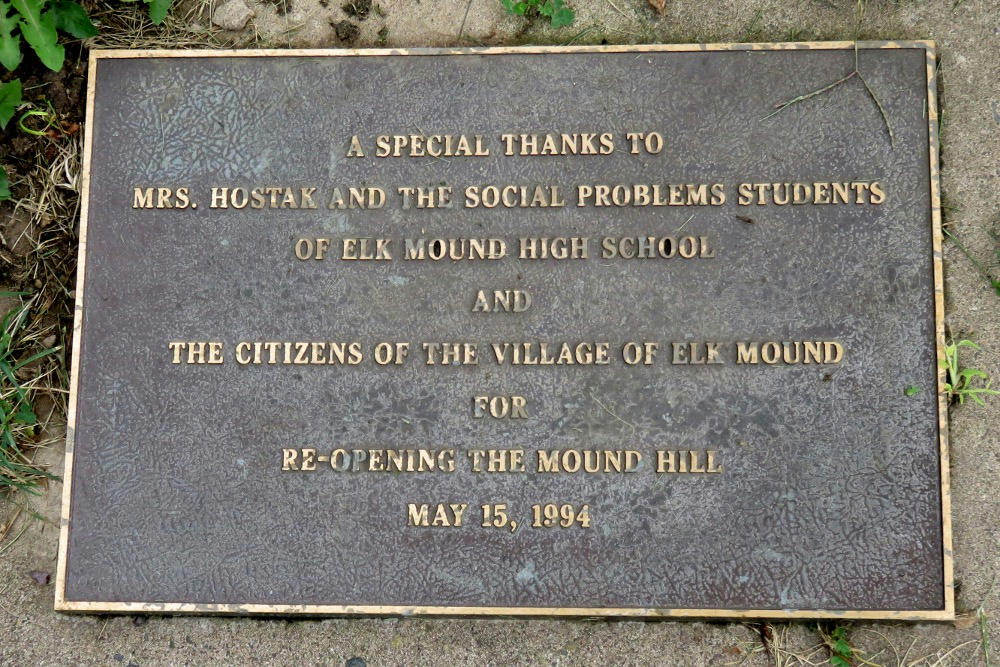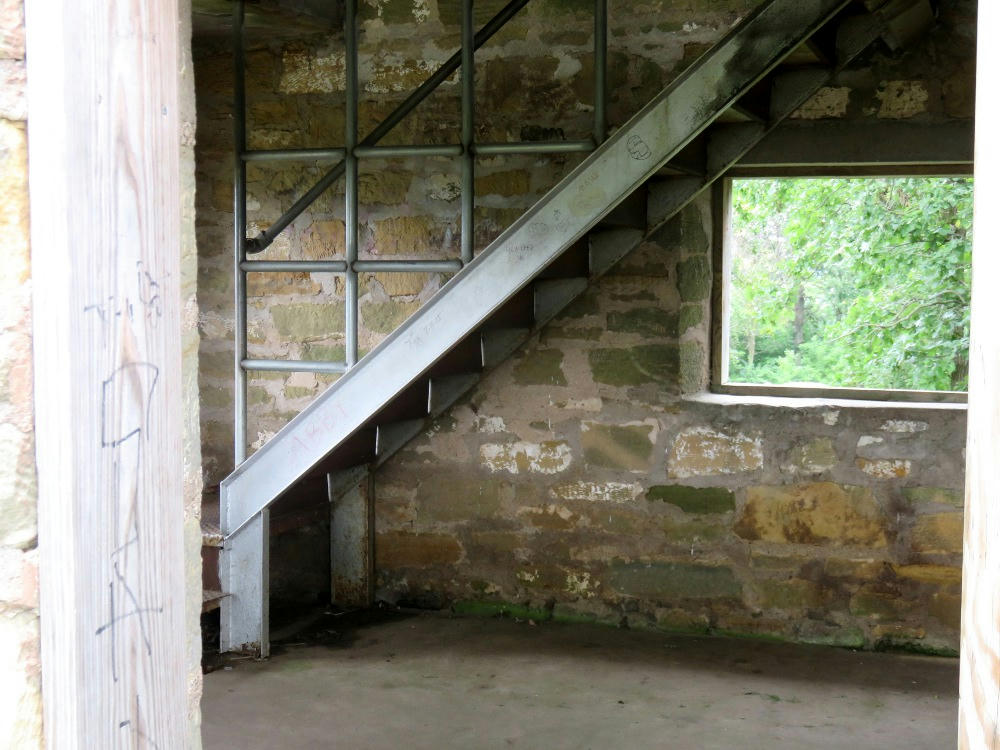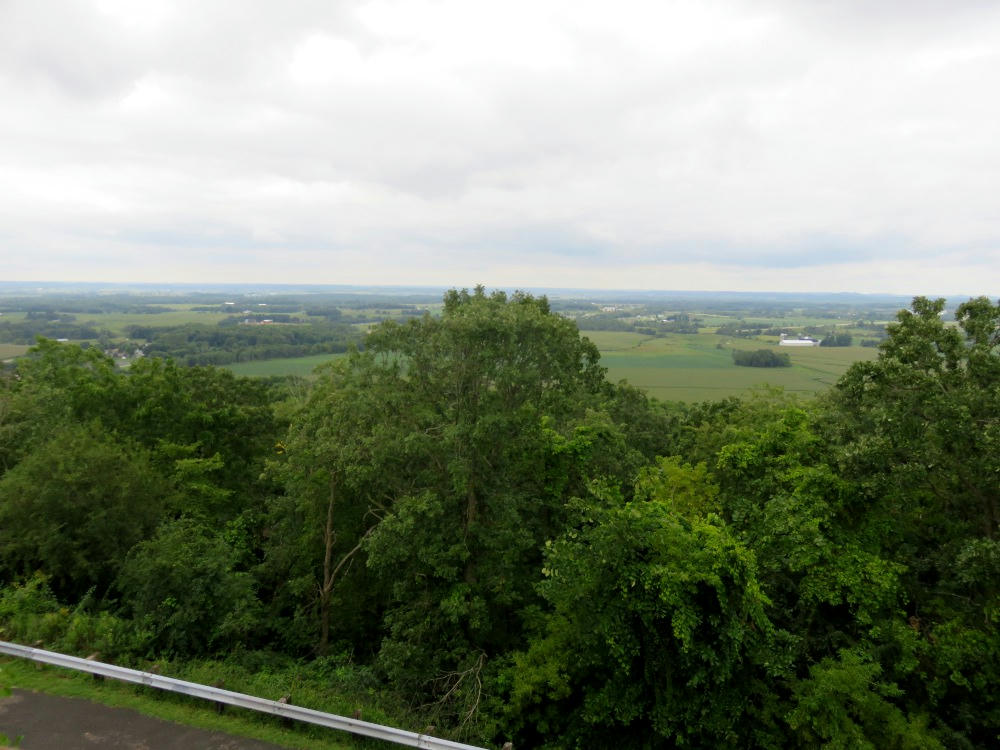 View from the top of the building. You could see more if the trees were trimmed.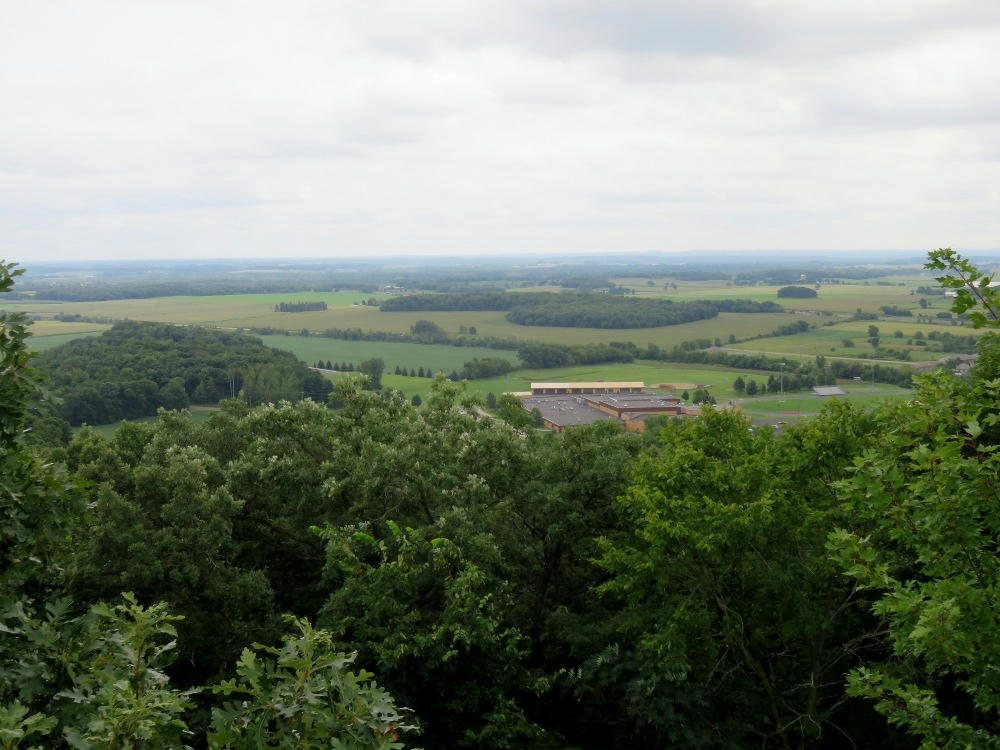 Elk Mound high school is visible towards the center of the photo.