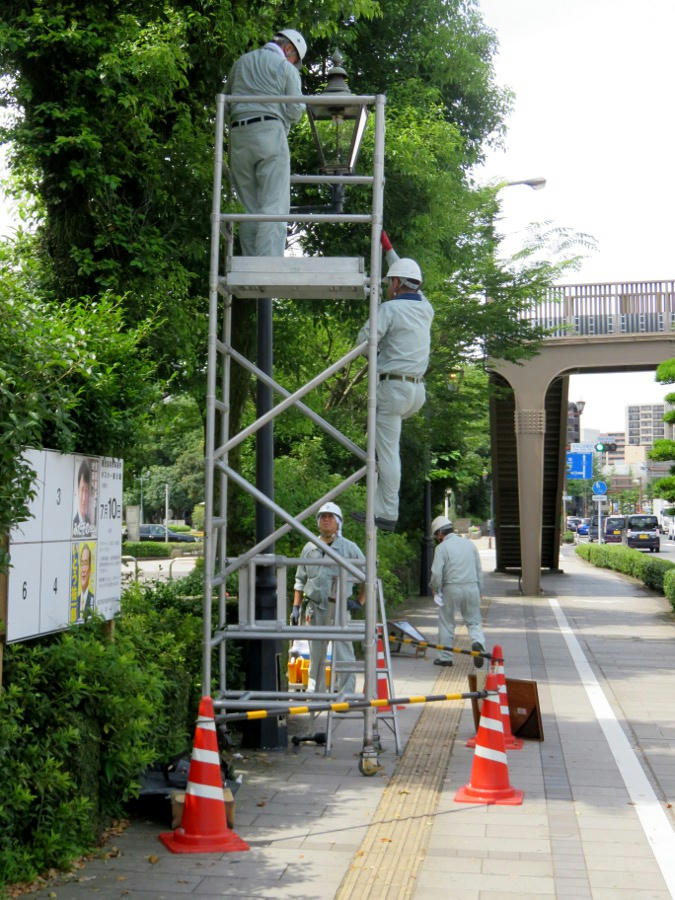 The street running in front of the Reimeikan museum used to be part of the main thoroughfare in the 1800's in old Kagoshima. In 1857, when Japan was opening up to western trade, this street had gaslighting. The lights have been maintained and are still in use today, although I don't think I've ever seen them turned on in the evening. A few days ago, as I was walking to the Volunteer Center, I saw a work crew taking off one of the glass frames to replace the filaments on the lights.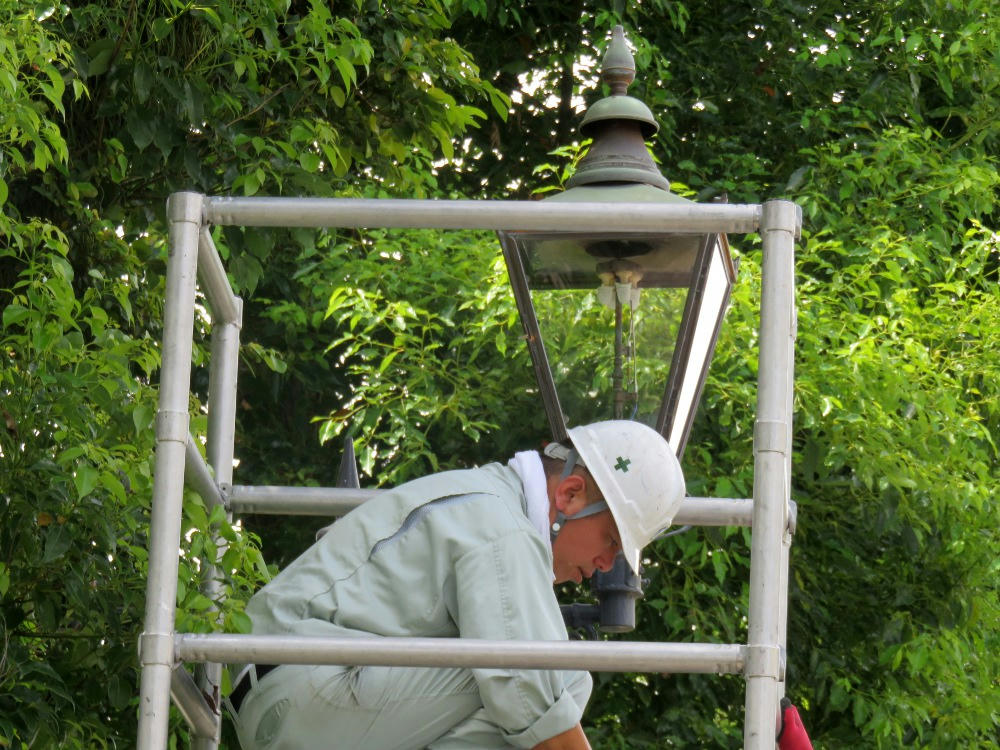 (The lamps are in pairs, and the glass frame on the left side of the worker has just been removed.)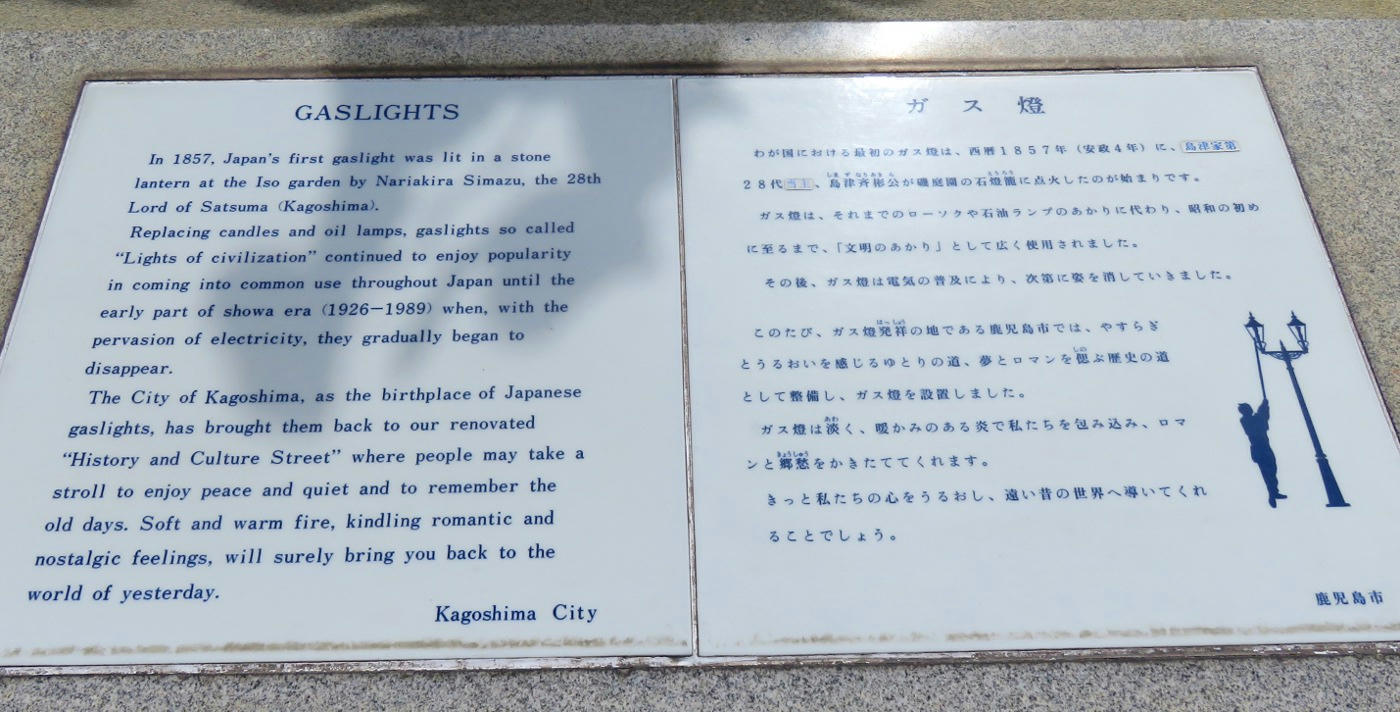 (Memorial marker talking about the gaslights.)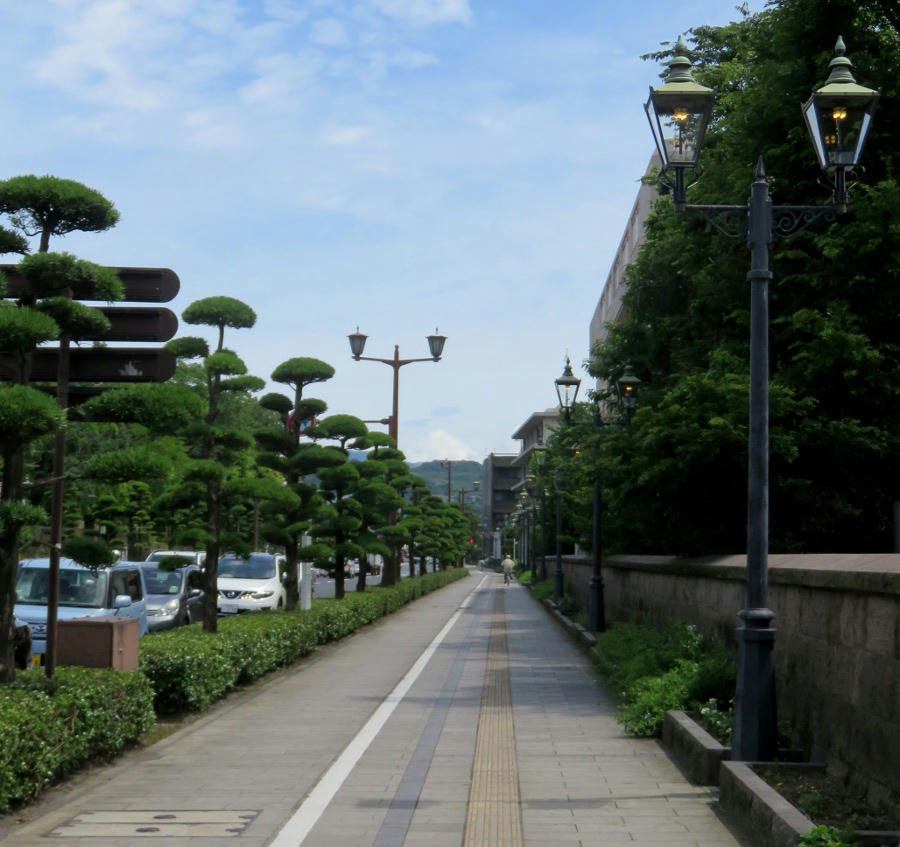 View of the gaslights down towards Reimeikan.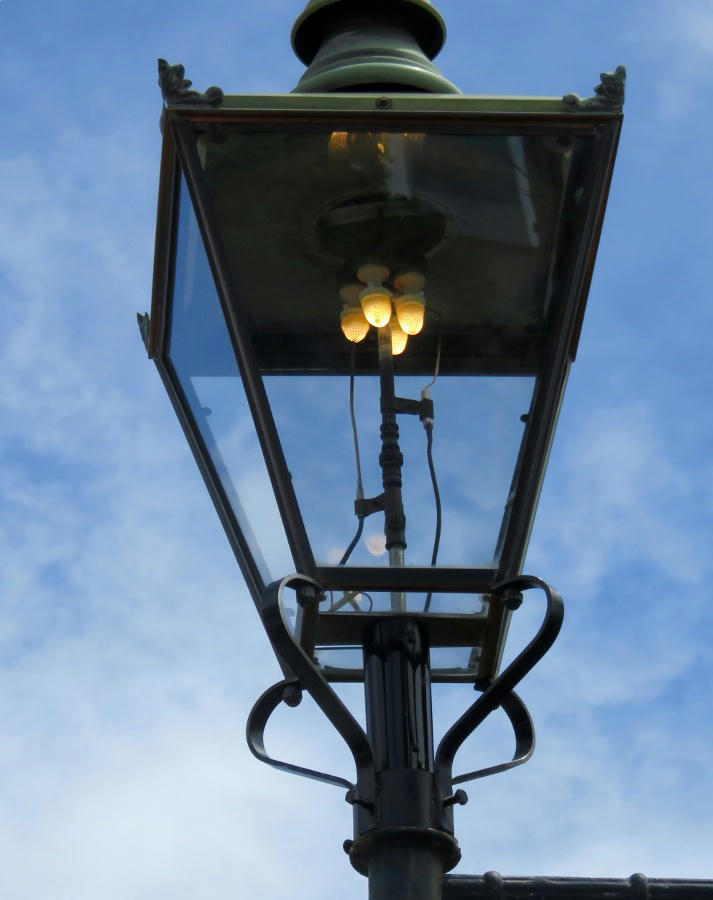 At least, I think they're gas filaments. They could just be LED bulbs...