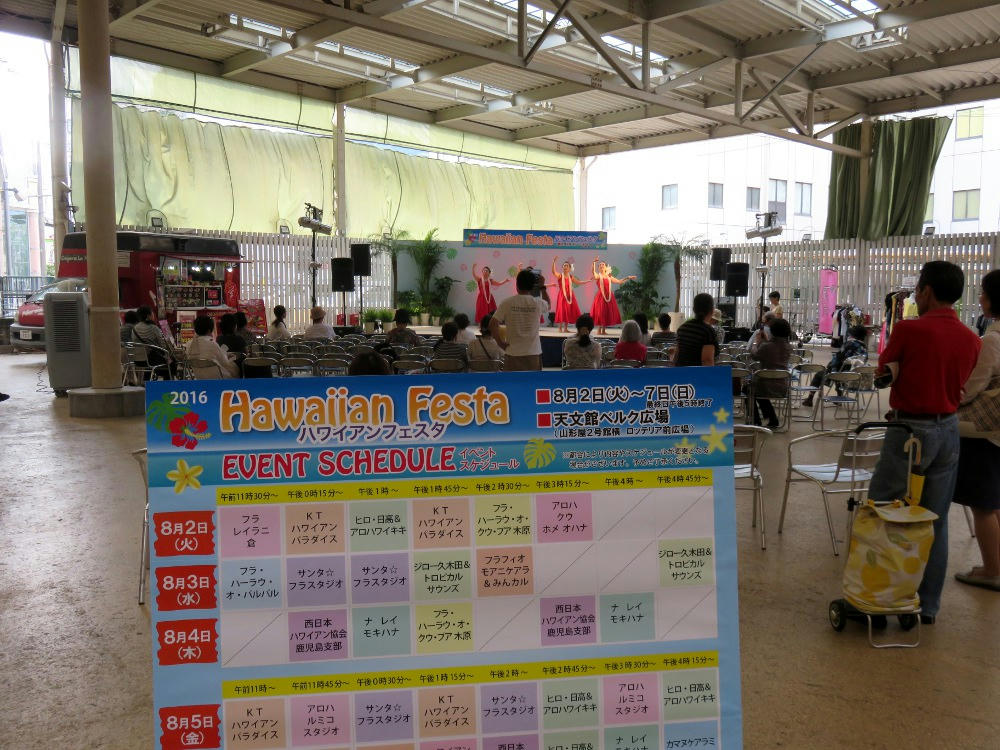 There's an Hawai'ian Festa running at the open plaza in front of the Yamakataya department store from Aug. 2nd to the 7th. According to the schedule, it just seems to be a bunch of dance demonstrations from all of the schools around the city. Last year, they had professional performances from people from Hawai'i, but I can't tell if they're doing that this year or not.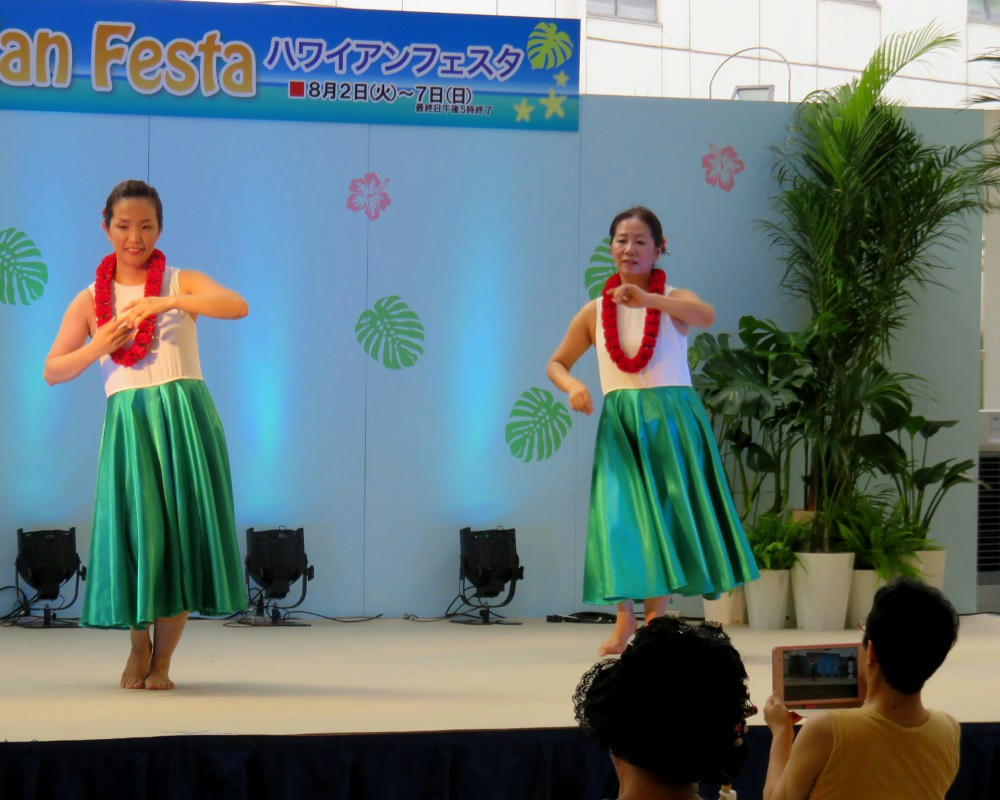 On Tuesday, I had classes from 1 PM to 4 PM, so I only saw a few minutes of the school dancing at 4 PM, before I returned home. This is not my cup of tea, so I only took a couple photos before leaving. I was thinking of swinging by Tenmonkan again on Wednesday to see if they had anything different, but we got hit by a flash storm and I stayed home all day.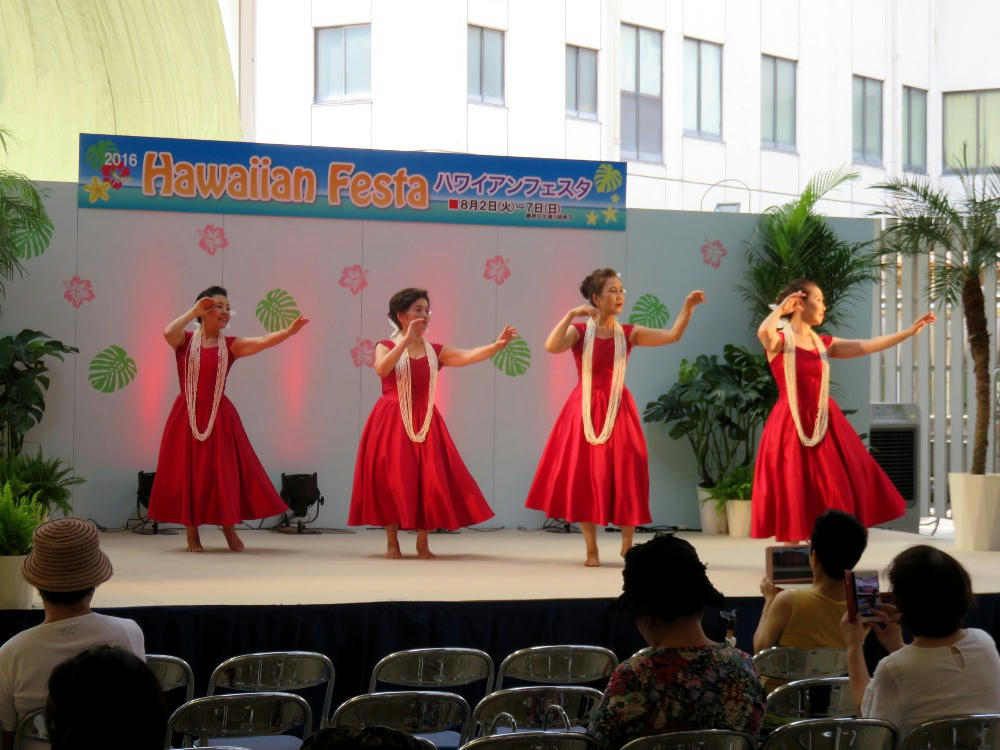 I've got more classes during the day Thursday and Friday, so maybe I'll catch a few more minutes of the dancing then.